Its alright
Crutchfield customer from Andrews, SC on 7/7/2021
I needed to replace my head-unit for one that had a higher preamp output. I had a pioneer and it had plenty of customization which I liked. This one does not have a lot of customizable features. The one I wanted was out of stock due to a microchip shortage and they had no idea when it will be in stock. I couldn't wait for one I had to choose and I settled for this one. I am very impressed with the clipping point on it though (48/50). The only issue ive had is the CarPlay. When I first get in I plug my phone up and the CarPlay will not pop up. I have to unplug it and plug it back in for it to pop up, that takes 1 or 2 tries. Disappointing considering the price although for any price id still be irritated. Now I am hoping for the other to come in stock before the 60 day return policy expires so I can swap it and pay the difference for the Pioneer that has wireless CarPlay and hopefully doesnt have an issue like this one.
Pros: Pre amp output, clipping point
Cons: Lack of audio control customization, CarPlay issues
0 of 0 found this helpful
Sony XAV-AX5600
Crutchfield customer from Novato, CA on 7/3/2021
2005 Mercedes-Benz SLK-Class
Excellent double din headset with plenty of power to support nice speaker setup. Installed in slk350 Now feels modern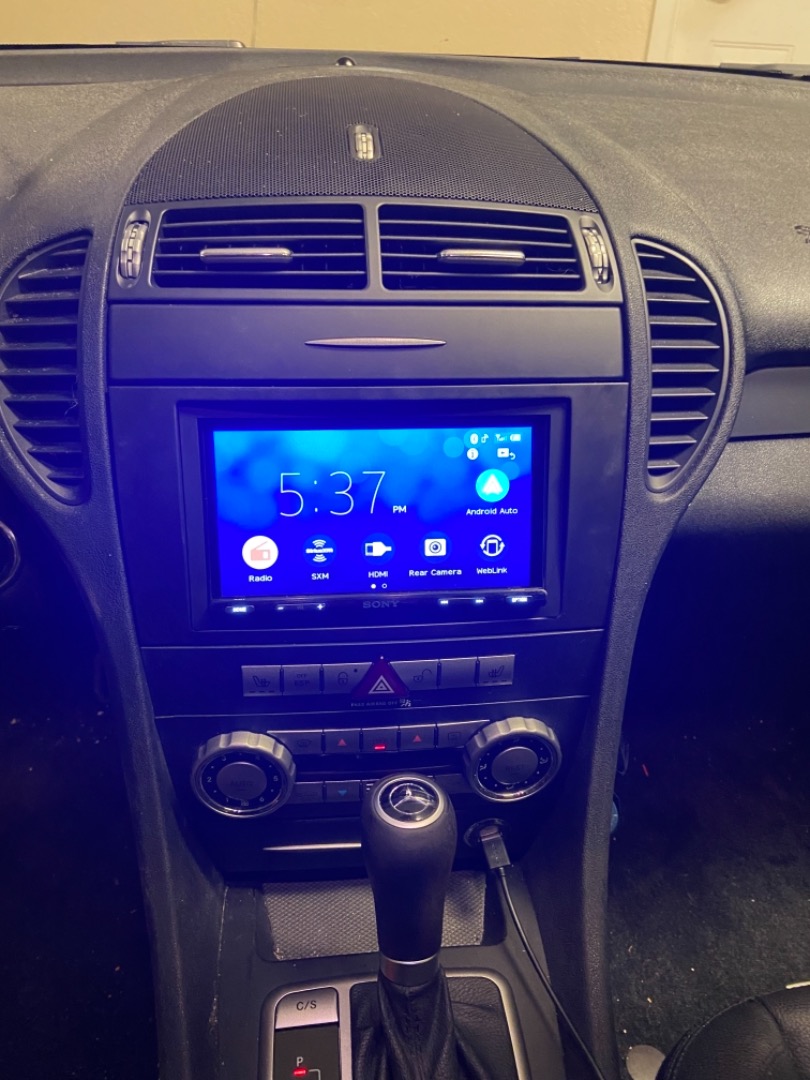 0 of 0 found this helpful
Sony XAV-AX5600
Shane from Aurora, CO on 7/2/2021
Overall easy install, operation is great. Excited to add a sub and see how the unit performs. Would love wireless android auto but beggars can't be choosers I suppose.
0 of 0 found this helpful