If you're looking for a video receiver with a great monitor, you've found it. Sony brings its legendary video expertise to the XAV-A1 DVD receiver, with its motorized, retractable 7" LCD monitor. And touchscreen controls give you convenient command over your system.
If you're looking for a video receiver with a great monitor, you've found it. Sony brings its legendary video expertise to the XAV-A1 DVD receiver, with its motorized, retractable 7" LCD monitor. And touchscreen controls give you convenient command over your system.
To make connecting extra audio/video sources (camcorder or game console) more convenient than ever, the XAV-A1 features a front-panel audio/video input. The receiver also has a second audio/video input on its rear panel for another source. For lots of musical variety, you can play the MP3s you've burned to disc. Not just CD, but DVD as well — that's a lot of storage space for a lot of songs.
An audio/video output is available for connecting wireless headphones and a backseat monitor. With those connected, you can engage dual-zone mode while you're driving — you get to listen to one source, such as the radio, up front while your passengers in back enjoy a movie privately. The included wireless remote even lets them take control of the system if they need to.
The XAV-A1 packs plenty of built-in power, so your music and movie soundtracks will always sound forceful. Sony's comprehensive EQ7 sound-shaping system offers seven preset tone curves and a 7-band equalizer so you can make sure your music and movie soundtracks are perfectly adapted to your vehicle's sonic signature.
If you want more oomph, you can send pristine signal to your external amplifiers using the three sets of preamp outputs. And for even more entertainment, you can connect a compatible XM Satellite Radio tuner to the XAV-A1's dedicated input and enjoy over 150 channels of top-quality music, sports, news, entertainment, and much, much more.
READ LESS
Product highlights:
DVD/CD receiver with built-in amplifier (17 watts RMS/50 peak x 4 channels; CEA-2006 compliant)
motorized, retractable touchscreen 7" LCD monitor
detachable control panel
plays DVDs, DVD-Rs/RWs, DVD+Rs/RWs, CDs, CD-Rs, CD-RWs, and MP3 CDs and DVDs
EQ7 sound controls (7 preset tone curves and 7-band equalizer)
XM Satellite Radio controls (XM subscription, tuner, and antenna required to receive the satellite radio signal — service is available only in the lower 48 states, not available in Alaska, Hawaii, or U.S. territories)
front-panel audio/video input
rear-panel audio/video input
audio/video output
dual-zone capable
4-volt front, rear, and subwoofer preamp outputs
wireless remote
DVD/CD signal-to-noise ratio: 100 dB
FM sensitivity: 9 dBf
warranty: 2 years
designed for use with "Region 1" coded DVDs
MFR # XAV-A1
What's in the box:
DVD/CD/MP3 receiver with 7" touch-screen video monitor
Detachable front panel
Sleeve
Trim ring
Hard plastic front panel case
Wireless remote control (RM-X706) with CR2025 lithium battery (installed)
Wiring harness
XA-123 Connection box (has a UniLink jack and a 7" cable with stereo RCA plugs plus a 10' cable with 9-pin DIN plug)
4" x 1-1/2" Self-adhesive Velcro pad
2 Radio removal tools
Plastic wire splicing taps
4 Flat-head ISO mount screws (length=6mm)
4 Pan-head ISO mount screws (length=9mm)
4 Pan-head screws (length=5mm)
Rubber bushing
Threaded rear stud
Miniplug adapter (3.5mm female audio/video mini jack to 3.5mm male audio only miniplug)
39" A/V cable (with 3.5mm male miniplugs on each end)
Front panel fixing screw
Front panel fixing instruction sheet
Operating Instructions (English/French/Spanish)
Installation/Connections manual (English/French/Spanish)
Warranty sheet
We don't have any reviews, yet.
Submit a review and then enter to win a $350 gift card.
Be the first to review this product
Thanks for submitting your review
Most reviews are processed and published within 5 business days. You will receive a confirmation email once your review has been published.
Customer photos
More details on the Sony XAV-A1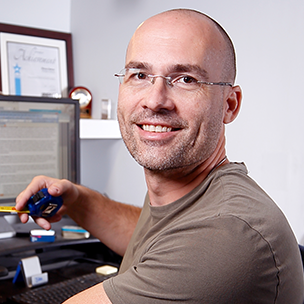 Researched by Crutchfield's

Stacey B.
Product Research
Features
Specifications
Inputs and Outputs Notes
Product Overview: The Sony XAV-A1 A/V center is an in-dash DVD/CD player with a motorized, retractable 7" LCD touchscreen monitor. The unit has 2 audio/video inputs and a third video only input.
Disc Compatibility: The built-in DVD/CD player can play DVD-Video, DVD-R, DVD-RW, DVD+R, DVD+RW and Video CD. Compatible audio discs include CD (including CD-Text discs), CD-R, and CD-RW. This unit cannot play 3" (8 cm) discs.
MP3/JPEG: In addition to the above listed compatible discs, this unit can also play MP3 and JPEG files recorded on CD-ROM, CD-R, CD-RW, DVD-R, DVD-RW, DVD+R, and DVD+RW discs. For CD, the files should be recorded using ISO 9660 level 1/2, Joliet, or Romeo formats. For DVD, the UDF Bridge format (combined UDF and ISO 9660) should be used. The unit will recognize up to 256 albums (folders) and a total of 1000 files and albums on a disc. ID3 tags up to 31 characters can be displayed. JPEG files can be rotated 90 to the left or right for the proper orientation of the picture.
Detachable Front Panel: The lower half of the unit's front panel can be detached to prevent theft. A hard plastic case is supplied to protect the front panel when detached.
Monitor: The XAV-A1 is equipped with a fully retractable, motorized 7" TFT active matrix LCD monitor with a 16:9 aspect ratio and a resolution of 480 x 234. The position of the monitor can be slid forward or backward to one of four positions. The angle of the monitor can be tilted forward or backward from approximately 70° to 120° for best visibility. If you need to operate a button on the dashboard, you can temporarily tilt the monitor forward and out of the way.
Wallpaper/Screen Effects: There are three wallpaper patterns and three screen effects from which to choose. You can also turn off the wallpaper and screen effects, if desired. Wallpaper patterns and screen effects can be independently set for each function.
Display Modes: The Display menu allows you to set the following picture modes:
Auto Scroll: Titles longer than 12 characters can be set to scroll through the entire title once (up to 31 characters) when the track is changed.
Dimmer: The display dimmer can be set to manual (always dimmed) or automatic (dimmed when vehicle lights are turned on), plus the dimmer level between -6 and +6.
Wide Mode: You can select from the following widescreen modes:

Normal: an image with an aspect ratio of 4:3
Wide: an image with an aspect ratio of 16:9
Zoom: a 4:3 image is enlarged to the left and right edges of the screen, with overflowing parts of the top and bottom cut off to fill the screen
Cinema: a 4:3 image is stretched to the left and right edges of the screen
Full: the edges of a 4:3 image are enlarged to fill the screen

Picture Mode: You can adjust the picture characteristics according to the program type, picture tone or personal preference:

Standard: standard picture and function setting
Cinema: provides a clear picture with a clear black and white definition
Dynamic: provides beautiful images with bright, clear colors
User: you can adjust the picture characteristics and store the setting (brightness, contrast, and color).
EQ7: The sound quality can be adjusted using the built-in 7-band EQ with 7 preset EQ curves including a custom EQ setting. The presets include the following settings:
Center Frequency → Preset ↓
62Hz
157Hz
396Hz
1kHz
2.5kHz
6.34kHz
16kHz
Xplōd
+5
+4
+2
+2
+2
+3
+3
Vocal
+1
+3
+4
+3
+2
+3
+2
Club
+5
+2
0
0
0
+1
+2
Jazz
+3
+2
0
-1
-1
0
+3
New Age
+2
+3
+2
0
+1
+5
+3
Rock
+3
+2
+1
0
+1
+2
+3
Custom
(user adjustable -6 to +6)
0
0
0
0
0
0
0
Disc Playback Modes: When playing a DVD you can repeat the current title or current chapter. The playback modes for a CD include repeat current track or shuffle all tracks. When an MP3 disc is inserted, you can repeat the current track, or repeat the tracks in the current album. You can also shuffle the tracks in the currently-playing album.
Zone x Zone: Activating the Zone x Zone function allows you to simultaneously listen to separate sources in the front and rear. In the front, you can choose the Tuner, CD/DVD, TV or AUX. In the rear zone, you can choose the DVD, TV or AUX. Note: Some combinations of front and rear sources are unavailable.
XM Satellite Radio Ready: The XAV-A1 A/V Center is compatible with the XMD1000 XMDirect tuner and the XMDSON100 Sony Smart Digital Adapter. The supplied Connection Box must be used to connect the XM tuner. When connected, you can enjoy XM's 150+ channels of digital quality music, sports, comedy, talk, news, and entertainment, plus traffic and weather for many large metropolitan areas. The monitor can display the channel number, artist name, song title, category name, and channel name. You can store up to 18 XM channels in preset memory for instant recall. Note: A subscription to XM Satellite Radio is required in order to enjoy XM's programming.
Clock Display: The unit features a built-in clock with a 12-hour display. When the monitor is open, the clock is displayed in the lower right corner (except while playing video source). When the power to the unit is turned off, the clock is displayed in the small display window on the front panel. You can turn off the clock display and the unit's illumination by pressing and holding the "Off" button for 2 seconds.
Remote Control: The XAV-A1 is equipped with a wireless remote control (RM-X706) which can control the unit with the monitor open or closed. If the unit is off but the illumination and clock display are on, you can turn on the unit using the remote. If the unit and display/illumination have been turned off, you cannot turn on the unit with the remote. It must first be activated by pressing the "Source" button on the front panel.
CEA-2006 Compliant: The specifications given by Sony for the built-in amplifier comply with the CEA-2006 mobile amplifier power testing and measurement standards from the CEA (Consumer Electronics Association). All manufacturers who comply with the standard can display the CEA-2006 logo on their product.
Power Specs: The power specifications for the XAV-A1 are stated as follows:
17 watts RMS x 4 at 4 Ohms; 1% THD+N (CEA-2006 Standard)

22 watts RMS per channel minimum continuous average power into 4 Ohms, 4 channels driven from 20 Hz to 20 kHz with no more than 5% total harmonic distortion

50 watts maximum power output per channel into 4 Ohms at 1 kHz
Front Panel Input: The unit is equipped with a 3.5mm minijack auxiliary A/V input on the front panel. A 39" A/V miniplug cable is provided. If you'd like to connect an audio only device, such as a Walkman or an MP3 player, you should use the supplied adapter which converts the A/V miniplug cable to an audio only cable.
A/V Inputs: In addition to the front panel Aux input, the XAV-A1 has an Aux 2 input with stereo RCA audio and composite video jacks for use with a VCR or video game console. A third Aux input is a video only RCA jack, which can be used for a rear view camera, a TV tuner, or other video source.
DIN Connector: The XAV-A1 is equipped with a round 13-pin female DIN connector on an 11" pigtail. The DIN connector can be used to connect the optional XT-V70 TV tuner (its video output is plugged into the Aux 3 input), or with the supplied Connection Box to connect an optional XM Satellite Radio tuner. The XT-V70 TV tuner has a pass-through circuit which allows you to add an XM tuner to the system. Note: The XAV-A1 does not have controls for an optional CD changer.
Rear Monitor Output: The XAV-A1 features an output that allows you to feed audio and video signal to a rear monitor. With the unit's Zone x Zone feature, you can watch a DVD on the rear monitor while the front passengers enjoy the radio (AM, FM, or optional XM) or an auxiliary source.
Video Lock Out: The video signal is locked out to prevent the viewing of a video source on the XAV-A1's monitor while the vehicle is in motion. You will need to tap into the vehicle's parking brake light circuit, splicing in the unit's light green wire from the main power/speaker harness. Once connected, the video signal will only be visible on the unit's monitor when the parking brake is applied.
Rear View Camera: When the vehicle is put into reverse gear, the monitor will automatically switch to the video from the optional rear view camera. In order for the video to automatically switch, the purple/white wire in the main power/speaker harness needs to be spliced into the vehicle's back-up lamp circuit.