Very Good A/V Amp, Needs Stronger Bluetooth Antenna
Thomas from Atlanta, GA on 1/11/2020
I've had the DSX-3 for a short period of time. I'm impressed by its power to drive my five Martin Logan 4 ohm (front/surround/height) speakers . I'm also happy with the ease of setup and extensive ways to make adjustments to sound and video display. My only knock would be the limited range of the two antenna affixed on the rear panel of the DSX-3. When streaming via Bluetooth or DTS Play-Fi, the source output, either iTunes, Windows Media Player or the JazzRadio.com streaming service I use, the connection does cutaway then comes back.
Pros: Very Good Sound. Great Tuning Features. Able to Drive Demanding 4 ohm Speakers. Able to Upscale 1080p Movies to Near 4K.
Cons: Weak Bluetooth Antenna. Placement Important to Stream Music from Computer or Cell.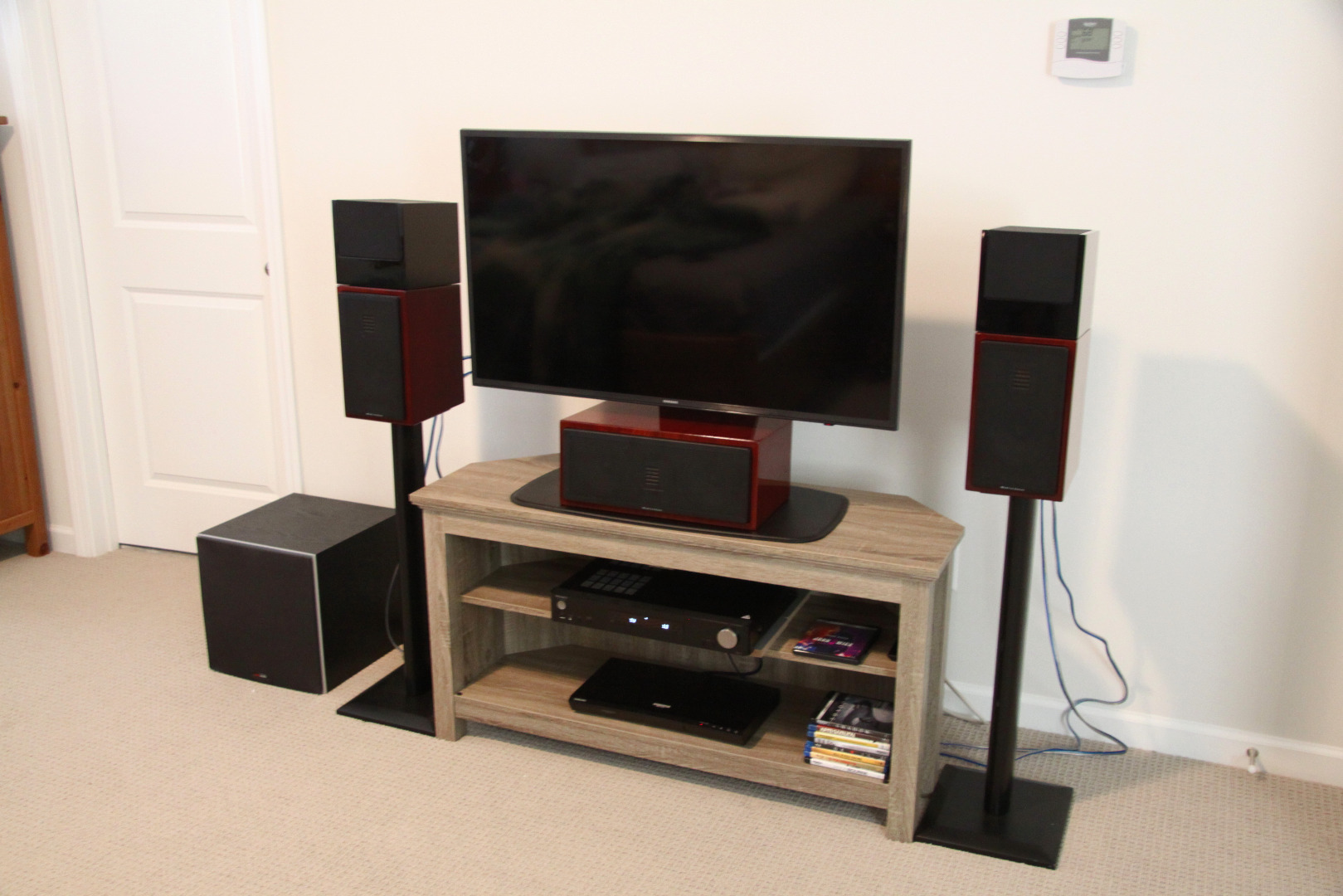 1 of 1 found this helpful
Integra DSX-3
Crutchfield customer from Chicago, IL on 1/6/2019
I love my new Integra receiver. I was upgrading from an older Denon receiver that didn't fit my new media center. Not only does the Integra fit in the center, it sounds great, has network capability and bluetooth. . At this time I'm using two Jamo speakers. It was a bit tricky getting things set up but this was really due to my naivete, I can't speak highly enough of the support Crutchfield provided and their patience with me. I'm really happy with new receiver.
1 of 1 found this helpful
Money well spent!
Frank E. from Goodyear, AZ on 11/18/2018
Great receiver! Great sound and the wife factor hits a 10 for the size! This handles my 4O M&KS beautifully! I am very happy with This Integra DSX 3!
Pros: 4O load handling capabilities Size CodeX. dtsX Dolby Atmos
Cons: None!
5 of 5 found this helpful