About the Shure SE846-BT1
A premier set of in-ear Bluetooth headphones
How do you make one of the best-sounding wireless headphones on the planet? Shure went the simple, yet effective route. They took their already stellar SE846 earphones, and added a high-quality Bluetooth cable — so you can play music wirelessly from your phone. Other than that, they've changed nothing from the originals, which are perhaps the most accurate, dynamic in-ears I've ever heard.
A premier set of in-ear Bluetooth headphones
How do you make one of the best-sounding wireless headphones on the planet? Shure went the simple, yet effective route. They took their already stellar SE846 earphones, and added a high-quality Bluetooth cable — so you can play music wirelessly from your phone. Other than that, they've changed nothing from the originals, which are perhaps the most accurate, dynamic in-ears I've ever heard.
These powerhouse headphones were originally designed for professional monitoring, so their tuned for true-to-life, sophisticated sound. Shure packed four balanced armature drivers into each earbud. A seamless 3-way crossover system gives you clarity and detail across all frequencies. Soaring highs, articulate mids, and tight, punch-to-the-gut bass.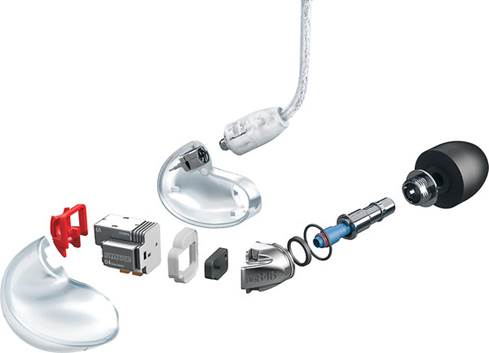 This look inside the SE846 earphones shows the sophistication of the internal driver system.
The ultimate multi-use headphones
The SE846-BT1 is a complete package for both making and enjoying music. Shure includes three separate cables for different listening situations. The wireless Bluetooth adapter cable comes attached, but you can change it out for a couple of wired options, both with a miniplug connection.
There's a remote mic cable for on-the-go listening, or a longer cable designed for more serious music listening. Use that cable (and the included ¼" adapter) to connect to stage and studio gear, or a high-powered headphone amp— and see what these beauties can really do.
Larger soundstage than I predicted
Oftentimes when I listen to earbuds, I expect — and get — that "between-the-ears" sound. Not so with the Shure SE846 headphones. The wide-open soundstage surrounds my head in a way that almost feels like it shouldn't be possible from something I'm wearing in-ear. And within that soundfield, I hear pinpoint imaging with proper separation.
Eliminate noise — the old-fashioned way
If you've never worn Shure SE-series headphones before, the first time can be startling. It gets really quiet. When I put them on in the office, all the usual distractions just disappear.
Unlike noise-canceling headphones that pump in subtle phase canceling signals to neutralize external sound, Shure in-ears make a tight seal that blocks it all out. It's a super-effective approach that reduces outside sound by a whopping 37dB, to be exact.
Secure, pro-style fit
Shure includes six pairs of ear tips to ensure a snug fit that feels completely comfortable to you. That's three sizes of soft silicone tips and three sizes of my personal preference, spongy foam tips.
I had to overcome a small learning curve to get the right fit — you wrap the cord around your ear like you've probably seen musicians and performers do with their in-ear monitors. Once properly secured, they felt like they wouldn't slide around at all, no matter how I moved my head.
READ LESS
Product highlights:
interchangeable wireless in-ear headphones/wired in-ear monitors
four high-definition balanced armature drivers offer pristine, accurate sound with deep bass response

drivers dedicated to lows, highs, and mids

low-pass filter allows the dedicated bass driver to deliver deep, powerful low frequencies without sacrificing clarity
offer up to 37dB of noise attenuation
gold-plated lock-snap mechanism keeps detachable cables connected
three interchangeable acoustic filters for fine-tuning the sound signature

emphasize bass, warmth, or treble detail
Shure RMCE-BT1 Bluetooth Adapter Cable:
wraps around your ears for added stability
Bluetooth 4.1 for wireless music listening and phone calls
built-in rechargeable battery offers up to 8 hours of listening (USB charging cable included)
voice prompts provide information on battery life, device connection, and caller ID
built-in microphone for phone calls
in-line three-button remote for controlling music, calls, and volume
IPX4-rated water-resistant
length: 30-1/2"
Accessories and Specs:
three detachable cables:

64" listening cable with 3.5mm miniplug
47" remote/mic cable with 3.5mm miniplug
wireless Bluetooth adapter cable

includes 6 pairs of ear tips for proper fit and comfort:

3 sizes of soft flex ear tips
3 sizes of malleable foam ear tips for optimal noise isolation

1/4" adapter
removal key for sound-tuning nozzles
clothing clip
zippered pouch included
frequency response: 18-19,000 Hz
sensitivity: 119 dB
impedance: 36 ohms
warranty: 2 years
MFR # SE846-CL+BT1
What's in the box:
Shure SE846-BT1 owner's manual
In-ear headphones (clear)
46" Clear cable (MMCX plugs on one end and right-angled 3.5mm plug on other end)
30" RMCE-BT1 Bluetooth wireless cable with in-line mic/remote
50" RMCE-UNI cable with in-line mic/remote (straight 3.5mm plug)
3.5mm-to-1/4" Plug adapter
3 Pairs of black foam sleeves (1 pair installed)
1 Pair of yellow foam sleeves
3 Pairs of gray soft Flex silicone sleeves
1 Pair of Triple Flange sleeves
2 Nozzle inserts (white/black)
Nozzle removal tool
Polishing cloth
Hard square zippered case
User Guide
Limited Warranty
Safety Precautions
Online Registration card
Custom Earphone Sleeves promo card
Ear sleeve fit guide
Shure SE846-BT1 reviews
Average review:
Thanks for submitting your review
Most reviews are processed and published within 5 business days. You will receive a confirmation email once your review has been published.
Customer photos
More details on the Shure SE846-BT1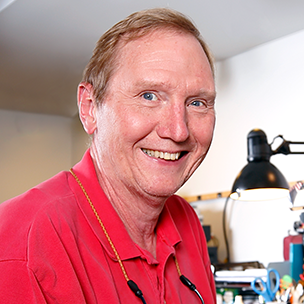 Researched by Crutchfield's

Mark G.
Product Research
Features
Overview: The Shure SE846 Sound Isolating Earphones (SE846-CL+BT1) deliver crystal clear, spacious sound with rich bass. These in-ear headphones are equipped with Quad High-Definition MicroDrivers: Dual vented Low-frequency MicroDrivers, a Mid-frequency MicroDriver, and a High Frequency MicroDriver. An internal 3-way crossover routes the high, mid, and low frequencies to the dedicated drivers for maximum detail and clarity. The SE846s come with three cables: the RMCE-BT1 Bluetooth-enabled cable, the RMCE-UNI cable with an in-line mic/remote, and the 46" EAC46CLS clear cable with a right-angled 3.5mm plug. Also included are a 3.5mm-to-1/4" plug adapter, a Sound Signature Customization kit, and a hard zippered storage case. The SE846 can be used for personal listening and in-ear monitoring.
Low Pass Filter: The built-in low-pass filter is composed of ten small stainless-steel plates that are laser-welded to the front of the driver assembly to form 4 inches of high acoustic mass path which naturally allows the lows to start rolling-off at 75Hz without distortion or artifacts. To keep from affecting the mids and highs, the filter rolls the bass signal off -3dB at 90Hz, and -10dB at 250Hz. This design gives the SE846 unparalleled bass performance with very low distortion.
Sound Signature Customization: The SE846 Sound Isolating Earphones comes with three interchangeable nozzle inserts to let you personalize your listening experience. The inserts allow you to customize the frequency response for the desired sound signature. Out of the box, the earphones have a blue nozzle insert with a neutral response for a balanced sound signature. If you desire a brighter sound, you can swap the blue insert for the white one, which boosts the response in the 1kHz to 8kHz frequency band by +2.5dB. To get a warmer sound, you should insert the black nozzle insert for a -2.5dB cut in the 1kHz-8kHz band. A nozzle removal tool is included.
Bluetooth-enabled Cable: The included 30" RMCE-BT1 Bluetooth Remote + Mic Cable features a Bluetooth receiver and rechargeable battery, plus a 3-button remote control and microphone. With Bluetooth 4.1, you can wirelessly connect with most smartphones, tablets, or laptops from up to 30 feet (10 meters). The Bluetooth Remote + Mic Cable is powered by a Lithium-Polymer rechargeable battery. The battery provides up to 8 hours on a full charge, or 2 hours on a 15-minute quick charge. A Micro USB cable is provided for charging the battery. The RMCE-BT1 cable attaches to the ear buds via a gold-plated MMCX connector, which snaps into place and allows 360° rotation for best fit.
Universal Cable: The Shure earphones also come a 50" universal cable with an in-line remote that is compatible with select Android and iOS devices. The cable terminates into a straight 3.5mm plug. The in-line 3-button remote and microphone lets you control your music playback, phone calls, and voice assistants (Siri, Google, etc.). There are two outer buttons (+ and -), and a center button. The outer buttons are for raising and lowering the volume, and for skipping to the next or previous track. The center button can turn on/off the power, play/pause music, answer/end/reject a phone call, and activate your digital voice assistant.
Premium Fit Kit: The SE846s come with a Premium Fit Kit with multitude of sound isolating sleeves. The sound isolating sleeves block ambient noise (up to about 37dB), while ensuring a comfortable and customized fit. A good seal is required for optimal sound isolation and bass response, and maximum comfort for extended wear. The Premium Fit Kit comes with the following types of sleeves:
Soft Flex Sleeves: The Soft Flex sleeves are made of cone-shaped pliable rubber. Sizes include Small, Medium, and Large.
Soft Foam Sleeves: The Soft Foam sleeves compress and expand to form a tight seal in your ear canal. Sizes include Small, Medium, and Large.
Yellow Foam Sleeves: One pair of yellow foam sleeves is included. These sleeves are cylindrical in shape, and compress and expand to fit your ear canal.
Triple-Flange Sleeves: The Triple-Flange Sleeves are made of soft, white rubber with three flanges of increasing diameter to fit the shape of your ear canal. One pair of Triple-Flange sleeves is included.
Note: The SE846s are compatible with custom-molded ear sleeves made by Sensaphonics. Information on custom sleeves is available directly from Shure.
Carrying Case: The SE846s come with a black hard storage case with a zippered closure.
Specifications:
Transducer Types: Quad balanced-armature MicroDrivers
Frequency Response: 15Hz - 20kHz
Sensitivity (1 kHz): 114 dB SPL/mW
Impedance: 9 ohms
Net weight: 1.3 ounces