These in-wall volume controls from Niles let you control and protect your multi-room audio system in a number of different ways. For starters, The MVC100IR's built-in infrared (IR) sensor helps enable easy operation of your A/V system from secondary listening rooms, using either your system's regular remote control or a universal remote. The sensor incorporates newly developed Niles technology that allows it to operate in a wide range of environments — near plasma TVs, in indirect sunlight, or under fluorescent lights. To pass your commands on to your main A/V system, you'll also need an
IR system hub
and one or more
IR flashers
.
These in-wall volume controls from Niles let you control and protect your multi-room audio system in a number of different ways. For starters, The MVC100IR's built-in infrared (IR) sensor helps enable easy operation of your A/V system from secondary listening rooms, using either your system's regular remote control or a universal remote. The sensor incorporates newly developed Niles technology that allows it to operate in a wide range of environments — near plasma TVs, in indirect sunlight, or under fluorescent lights. To pass your commands on to your main A/V system, you'll also need an IR system hub and one or more IR flashers.
The MVC100IR's auto-muting feature lets you fine-tune the way your system powers up throughout your home. Each volume control offers its own auto-muting circuit, so you can independently set each pair of speakers in your system to come on automatically when you turn on your system, or remain silent until manually activated via the in-wall control. Auto-muting is especially handy for outdoor speaker installations — you'll never accidentally surprise your friends or neighbors with unexpected sound when you fire up your system, regardless of where you've left the volume setting.
These volume controls also offer impedance magnification, which lets you safely connect as many as 8 pairs of speakers to a typical receiver or amplifier. You won't have to install a speaker selector or any other type of protection device!
Details:
selectable auto-muting circuit
built-in speaker relay (requires 12V power connections in addition to speaker connections)
built-in IR sensor operates in areas where plasma TVs, flourescent lighting or indirect sunlight are present
connect up to 8 pairs of 8-ohm speakers to a single stereo amplifier (requires 1 volume control per speaker pair)
adjustable impedance magnification (2x, 4x, and 8x)
power handling: 100 watts per channel
12-step control, 54dB maximum attenuation
pop-free switching between all steps
accommodates up to 14 gauge wire
removable knob and Decora-style insert for quick and easy color changes
fits most 18-cubic-inch single-gang junction boxes at least 2-9/16" deep
dimensions: 2-3/4"W x 4-1/2"H (includes faceplate); depth behind plate: 2-9/16"
warranty: 2 years
Priced each
READ LESS
What's in the box:
MVC100IR volume control with attached circuit board
1 Bone standard Decora wallplate
1 Bone blank Decora wallplate
2 Device screws
2 Faceplate screws
Installation & Operation Guide
MFR #FG01016
We don't have any reviews, yet.
Submit a review and then enter to win a $350 gift card.
Be the first to review this product
Thanks for submitting your review
Most reviews are processed and published within 5 business days. You will receive a confirmation email once your review has been published.
Customer photos
More details on the Niles MVC100IR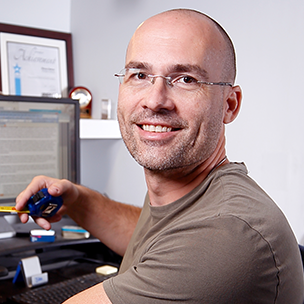 Researched by Crutchfield's

Stacey B.
Product Research
Features
Installation Considerations
Specifications
Dimensions
Overview: The MVC100IR is a high power, infrared sensing, muting, Impedance Magnifying (IM) stereo speaker volume control that will allow Infrared control of your A/V system, plus allow you to adjust the volume level of a pair of speakers, in addition to muting the speakers at a touch of a button (without having to change the volume level). Premium-quality parts and construction ensure high-fidelity sound with flat frequency response (+/-1.2 dB) and 100 watts continuous power handling.
Note: The volume control requires 12-volts DC from an IR Main System Unit to work properly, so it must be used with a 12V DC adapter (item 19012V200M) and a MSU140, MSU250, MSU480 or MSU440Z. The 12V DC adapter (item 19012V200M) is made to be plugged in between the switched AC outlet of an A/V receiver or processor and the "Status In" jack of a MSU140, MSU250, MSU480 or MSU440Z. When the Status In jack of an MSU receives power from the DC adapter, the MSU triggers a switch in the volume control, allowing the control to pass audio to your speakers.
Universal Infrared (IR) remote extender system: With a bandwidth of 26 - 105 kHz, this system will work with virtually all brands of remote controls. Depending on the hand held remote, the IR receiving range for the MVC100IR is 18' to 30'. The IR pickup angle at 20' for the MVC100IR is 30 degrees. The MVC100IR is compatible with all current Niles Infrared systems. It can be used with, or in place of the Niles TS100, WS100, MS100, MS200, the CS100 IR sensors, or the IntelliPad. The MVC100IR is just one part of the three building blocks necessary to complete a Niles IR repeating system:
IR Main System Unit (MSU140, MSU250, MSU480, MSU440Z)
IR sensors/keypads (WS100, TS100, MS100, MS200, CS100, MVC100IR, IntelliPad)
IR flashers (MF1, MF1VF, MF2, MF2VF, IRB1).
Note: An IR sensor expansion hub, Model IRH610, is available to provide additional sensor inputs.
Universal Impedance Magnifying Circuit: A universal Impedance Magnifying circuit enables the MVC100IR to act as both a stereo and an impedance magnifying volume control. You can magnify the speakers' impedance by a factor of two, four, or eight, allowing you to connect up to eight pairs of speakers to a single amplifier or receiver.
Programmable Automatic Muting Circuit: The programmable automatic muting circuit keeps music from playing in certain locations when you turn on your audio/video system.
Built-in Speaker Relay: The built-in speaker relay lets you turn the music on or off in any individual room at the touch of a button.
12-Position Control: The make-before-break switch design delivers 12-step, pop-free control for a wide range of listening volumes.
Autoformers: Precision autoformers provide superior sonic performance, exceeding the audio quality of non-impedance magnifying volume controls.
4-Pin Screwless Speaker Connector: The are two (one set from amplifier and the other to speakers) 4-pin screwless speaker connectors that make installation quick and secure. The connector can accept up to 14-gauge wire, and unplugged from the MVC100IR for easier installation of speaker wires.
Isolated Grounds: Isolated left and right-channel grounds ensure safety with any amplifier.
Mounting: The MVC100IR fits into a single-gang electrical junction boxes.
Impedance Compatibility: The MVC100IR can be used with 4-, 6-, or 8-ohm speaker systems.
Removable Insert and Knob: The Decora-style insert and knob on the MVC100IR are removable, allowing you to substitute a different color insert and knob.
Junction Boxes: The mounting depth of the MVC100IR is 2-3/4". When installed, the unit extends 2-1/4" behind the sheetrock (assuming 1/2" sheetrock). For installation, you must use a standard 18 cubic inch or larger junction box.
Speaker Wire: The MVC100IR will accept stranded copper wire up to 14-gauge. Larger (lower gauge) wire is not recommended, as it will not fit into the connectors. Solid-core, aluminum, or "Romex" wire is not recommended. Most states require in-wall speaker wire to have a specific "CL" fire rating.
Mounting Location: You can install the MVC100IR in just about any location where in-wall space exists, though it should not be installed into a junction box with 110 volt devices, such as light switches or dimmers. Speaker wire can act as an antenna for electrical noise, and locating speaker wire too close to a light switch or dimmer may cause the speakers to emit a popping or buzzing sound.
Type of Infrared Cable: The MVC100IR connects to the IR main system using category 5 (CAT-5) cable.
Muting Circuitry: Uses a separate connection from the speakers and the IR system. CAT-5 cable is necessary for this connection as well.
Required Tools: To install the MVC100IR, you will need the following tools: 1/8" standard slotted screwdriver, 1/4" standard slotted screwdriver, and wire stripper. Other tools may be required to prepare the wall and junction box to accept the volume control.
Specifications:
Audio Power Handling: 100 watts/channel RMS; 200 watts/channel peak music power
Frequency Response: 20 to 20,000 Hz (+/-2 dB)
Impedance: compatible with 4-, 6-, and 8-ohm speaker systems
Dimensions:
Volume Control: W=1.474", H=4.070", D=3.670"
Cover Plate: W=2.732", H=4.467"