About the IsoTek EVO3 Syncro
A power cable with unique capabilities
IsoTek's EVO3 Syncro is unlike any other power cable we've seen. It incorporates a unique DC-cancelling electronic network that re-balances the AC sine wave, dramatically reducing or silencing transformer hum in electronic components. Syncro can be used with any power conditioner, and it's especially useful before isolation transformers or conditioners using isolation transformers
A power cable with unique capabilities
IsoTek's EVO3 Syncro is unlike any other power cable we've seen. It incorporates a unique DC-cancelling electronic network that re-balances the AC sine wave, dramatically reducing or silencing transformer hum in electronic components. Syncro can be used with any power conditioner, and it's especially useful before isolation transformers or conditioners using isolation transformers
The EVO3 Syncro features three high-purity Ohno Continuous Cast copper (OCC) conductors that are plated with silver for improved conductivity. The OCC process for refining copper was developed in 1986 by professor Ohno of Japan's Chiba Institute of Technology. It provides a superior level of purity compared with traditional oxygen-free copper (OFC).
Each conductor has a configuration of 40 strands, and each strand is square-shaped for tighter bunching. The three conductors are given a slight rotational twist to aid RFI EMI rejection. The whole construction is enclosed in a Mylar wrap, before applying an active OFC shield for maximum rejection of high frequency interference.
Syncro can improve the performance of just about any high-end audio component: CD players, Blu-ray players, DACs, preamplifiers and phono preamps, and more. IsoTek especially recommends Syncro for use with power amplifiers, and to upgrade the performance of active speakers and electrostatic panels. Typical sonic improvements include a lowered noise floor and expanded dynamics.
Introducing IsoTek
IsoTek is an English company that has been building award-winning power conditioners and power cables for over 15 years, enhancing high-performance stereo and home theater systems around the world.
READ LESS
Product highlights:
3-prong connector for wall outlet, 3-pole IEC "C15" connector for component
removes harmful DC by re-balancing the AC sine wave
reduces/eliminates transformer hum
can be used with any power conditioner; especially useful before isolation transformers or conditioners that use isolation transformers
three silver-plated Ohno Continuous Cast copper (OCC) conductors offer exceptional conductivity

each conductor uses a configuration of 40 strands

parallel construction with slight rotational twist rejects radio frequency (RFI) and electromagnetic (EMI) interference
FEP (Fluorinated Ethylene Propylene) Teflon insulation around each of the three conductors
Mylar wrap improves common mode noise rejection
grounded OFC braid shield enhances RFI rejection, preventing common mode noise from affecting the hot and neutral conductors
IsoTek's audiophile-grade OFC connectors feature 24k gold plating
strong, flexible PVC jacket
power rating: 30 amps
re-balancing circuit is housed in an anti-resonant aluminum case
warranty: 3 years
MFR # ISOTEK EVO3 SYNCRO C15
What's in the box:
2.0-meter EVO3 Syncro power cable (light blue) with in-line Syncro circuit and C-15 and US 3-pin plugs
We don't have any reviews, yet.
Submit a review and then enter to win a $350 gift card.
Be the first to review this product
Thanks for submitting your review
Most reviews are processed and published within 5 business days. You will receive a confirmation email once your review has been published.
Customer photos
More details on the IsoTek EVO3 Syncro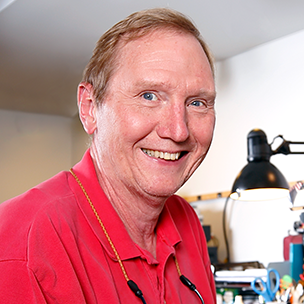 Researched by Crutchfield's

Mark G.
Product Research
Features
Overview: IsoTek EVO3 Syncro power cables are designed to replace the cheap power cables that are included in the box of most audio/video components. Syncro power cables have a unique in-line DC-cancelling circuit that eliminates transformer hum from the mains, as well as double-shielded conductors for enhanced performance. These cables are recommended for CD players, music servers, preamps, DACs, small to medium power amplifiers, and many other home electronics. This EVO3 Syncro power cable is 2.0 meters (6'-7") in length, with a standard US 3-pin plug and an IEC C-15 connector.
Syncro Circuit: The Syncro Circuit located midway between the connectors cancels any DC voltage on the mains that causes an offset on the sine wave. The circuit is housed in an anti-resonant aluminum case. As the sine wave travels through the circuit, it rebalances it on the zero volts line to create a perfectly symmetrical sine wave. The Syncro Circuit dramaticlly reduces or eliminates transformer hum and provides significant improvements in sound quality. It also adds some protection from current peaks up to 300 amps for up to 10msec.
Construction: EVO3 Syncro power cables feature three parallel silver-plated Ohno Continuous Cast (OCC) copper conductors. The conductors are precisely wound inside the jacket with a slight rotational twist to reject RFI and EMI noise. The individual parts of the cable include:
Conductors: The three conductors (3.0sqmm) are made of silver-plated Ohno Continuous Cast copper with square strands that group closer together in a square configuration to provide exceptional conductivity. The larger conductors provide higher amperage for better power delivery.
Dielectric: Each conductor has a Teflon FEP (Fluorinated Ethylene Propylene) dialectric. This chemically inert insulation provides an excellent shielding over a wide frequency range. FEP is low in friction, but highly resistant to cracks due to stress, making it a safe insulation from temperature extremes.
Filler: Spaces around the conductors are filled with multi-strand cotton, which gives the cable internal strength. It also provides additional insulation, and reduces contact noise that may introduce unwanted electrical noise.
Wrap: The conductors are wrapped with mylar prior to applying the outer jacket. The mylar wrap and cotton filler secure the construction, and form a barrier shield with the PVC jacket to maintain the cable's exceptional dielectric properties.
Shield: An oxygen free copper braided shield rejects Common Mode (RFI) noise.
Jacket: The highly flexible PVC outer jacket makes the cable easier to handle, and provides additional strength.
Terminals: IsoTek power cables are terminated with audiophile-grade molded connectors with solid OFC (99.98% copper) and 24ct gold-plated conductors. Gold-plated conductors provide a high level of conductivity, and are less likely to tarnish over time.
Specifications:
Conductor Material: Silver-plated Ohno Continuous Cast (OCC) copper conductors
Dielectric Constance: 2.1
Power Rating: 16 Amp
Cable Length: 2.0 meters (6'-7")
Cable Outer Diameter: 12.5mm (0.49")
Connectors: Standard US 3-pin plug -- IEC C15 connector
Connector Diameter: 1.6"