About the Bazooka MBTA10100
Big bass for tight spaces
Bazooka's marine-ready MBTA10100 10" amplified Bass Tube will add some clout to your nautical audio system. This space-saving sub offers an ideal solution if you want the thrill of powerful bass in your boat but don't want to make a lot of modifications.
Big bass for tight spaces
Bazooka's marine-ready MBTA10100 10" amplified Bass Tube will add some clout to your nautical audio system. This space-saving sub offers an ideal solution if you want the thrill of powerful bass in your boat but don't want to make a lot of modifications.
The Bass Tube features a 10" woofer and a built-in 100-watt amp housed in a UV- and moisture-resistant enclosure, and it comes with an installation kit that includes a power/signal harness and mounting straps. Speaker- and preamp-level inputs ensure it can be connected to almost any radio.
An optional wired Remote Bass Control Module gives you independent cockpit volume control of the bass output.
READ LESS
Product highlights:
marine-ready 10" amplified Bass Tube
waterproof 10" woofer with foam surround
power output: 100 watts RMS
low-pass filter (85 Hz, 18 dB/octave)
subsonic filter (12 dB/octave at 35 Hz)
frequency response: 39-85 Hz
sensitivity: 107 dB
speaker- and preamp-level inputs
20-7/8"W x 10-3/8"H x 12-1/4"D
warranty: 1 year
MFR # MBTA10100
What's in the box:
Bazooka MBTA10100 owner's manual
1 White amplified marine tube-style subwoofer with attached grille
2 White mounting straps
2 White mounting plates
Four 1" stainless steel self-tapping screws
Power/Input wiring harness with 14-pin Molex plug
7.5-amp blade fuse with fuse holder
1 Crimp-on power ring
3 Butt connectors
1 Self-tapping screw
Installation manual
Bazooka product guide
Bazooka MBTA10100 reviews
Average review:
Customer photos
Bazooka MBTA10100
Crutchfield customer from Akron, OH on 5/20/2018
Easy install into pontoon boat.
0 of 1 found this helpful
Good bass, but very large set up
Isaac from Tennessee on 4/4/2016
Very nice product overall for the price. If you are looking to add some bass to your marine or off-road project without over kill; this is a good product. But, don't expect to rattle the doors off. The overall design is sturdy. However, it's large, and the mounts appear slightly weak. I installed mine in a 90 Jeep YJ that I'm redoing the interior. The only place it would install is where the rear seat use to sit. So mounting this beast can be a task for how little thump it provides. But, it performs to fit my needs for this project. My only hopes is it holds up in some weather. Only time will tell.
4 of 5 found this helpful
Bazooka MBTA10100
Shane from Central Illinois on 5/11/2009
This thing sounds great! Bought this from CF a couple weeks ago for a 22' cuddy. Put it under my rear seat along with a new amp to power existing speakers in the boat. Installation was pretty straight forward and simple. This thing bumps really good and doesnt take up much space. Bass response seems pretty smooth and tight even at pretty high volume. And another added benefit...with its efficient encloser and amp design...is doesnt drain my battery like other solutions do! I am very pleased. Its not the lowest of the low or the loudest of the loud...but the bass was clean and tight...no matter what type of music I played (rock, metal, R & B, rap, classical) I tried them all. I would suggest if you use RCA to connect to the Bazooka...you make sure there is plenty of signal heading to it and keep your cable run as short as possible. Couldnt be happier....thanks SAS and thanks CF!
34 of 36 found this helpful
More details on the Bazooka MBTA10100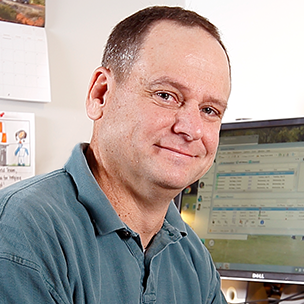 Researched by Crutchfield's

Pat M.
Product Research
Features
Controls
Connections
Installation
Features
Marine Grade Construction: The MBTA10100 tube features a 10" waterproof woofer. The enclosure is certified salt fog and UV resistant for 5 years and the included mounting hardware is stainless steel.
Amplifier: The 10" woofer is powered by a built-in 100-watt RMS amplifier.
Moisture Resistant Enclosure: The enclosure is moisture, UV, and salt fog resistant for reliable operation in all conditions.
Low-pass Crossover: This unit has a low-pass filter at 85Hz with a slope of 18dB/octave.
Subsonic Filter: The subsonic filter, set at 35Hz, prevents really low frequencies from being amplified. This allows the amplifier to run more efficiently with increased power output.
Remote Level Control: Using an optional wired remote (item # 204RBCM100) you can control the bass output level of the subwoofer from a remote location.
Balanced Input Circuitry: Balanced low-level and high-level input circuitry is used for improved noise reduction.
Controls
Back Panel:
Level Control: rotary control that allows you to adjust the level of the subwoofer
Input Phase Switch: reverses the phase of the subwoofer
Power LED: if power, ground and remote are connected properly, the LED will illuminate in green, red indicates the protection mode
Connections
Back Panel:
Remote Level Control: mini-jack for use with optional remote level control
Harness: 14-pin Molex plug for supplied power/input wiring harness
Installation
Mounting Method: There are 2 mounting bases that are made to be attached to your vehicle or boat with the provided 1" stainless steel self-tapping screws. Once the mounting bases are installed, the tube can be placed on the bases and secured with the included mounting straps. For best results, the tube should be mounted facing into a corner, and there should be 2 to 4 inches between the woofer and the corner into which it is pointing.
Required Accessories:
Power Wire: the 16-gauge power lead is only 11.25" long, so additional wire is usually required to extend it to the battery
Speaker Wire: required only when using the high-level inputs
RCA Patch Cord: required only when using the low-level inputs
Remote Turn-on Wire: required when not using the automatic turn-on circuit