About the Kicker KX1200.1
A tricked out system calls for a kickin' amp, and nothing fits the bill like a KX series amplifier from Kicker. These high-end amps set the standard for clean, steady sound with MOSFET power supplies for cool, efficient operation. And the futuristic cosmetics will definitely set your installation apart from the crowd.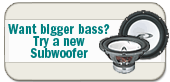 A tricked out system calls for a kickin' amp, and nothing fits the bill like a KX series amplifier from Kicker. These high-end amps set the standard for clean, steady sound with MOSFET power supplies for cool, efficient operation. And the futuristic cosmetics will definitely set your installation apart from the crowd.
Give your music all the thump it can handle with Kicker's powerful KX1200.1 subwoofer amp. Take your pick — there's 300 watts of RMS power at 4 ohms, 600 watts at 2 ohms, or a thunderous 1200 watts on tap at 1 ohm. Add precise sound shaping controls, and you've got an amplifier capable of unleashing a bass quake.
If that's not enough for you, you can take advantage of Kicker's amp-strapping technology and hook two KX1200.1 amps together for bass that's off the scale. And you can trust the CEA-2006 compliant power ratings are a true measure of this amp's capabilities.
There's a built-in low-pass crossover so you can tailor the amp's output to meet your subs' needs precisely. You'll find a subsonic filter on board to curb power-wasting ultra-low frequencies. Use the 0-18 dB bass boost to dial in the exact amount of low-end bump you need — the included wired remote lets you adjust the amp's output level on the fly.

Note: There is no built-in fuse protection in the KX1200.1. Kicker recommends that the included in-line 150A fuse be placed in the power cable leading to the amp.
READ LESS
Product highlights:
mono subwoofer car amplifier
300 watts RMS x 1 at 4 ohms (600 watts RMS x 1 at 2 ohms, or 1200 watts RMS x 1 at 1 ohm)
variable low-pass filter (50-200 Hz at 12 dB per octave)
variable bass boost (0-18 dB at 40 Hz)
remote bass level control
subsonic filter (12 dB @ 25 Hz)
fan cooled Class D design
amp strapping allows two KX1200.1 amps to work together
speaker- and preamp-level inputs
preamp outputs
1/0-gauge power and ground leads recommended — wiring and hardware not included with amplifier
22-1/4"W x 2-5/8"H x 9-7/8"D
warranty: 2 years
MFR # 04KX1200.1
What's in the box:
Kicker KX1200.1 owner's manual
One mono sub amp
1 Kicker fuse block with 150a ANL fuse already installed
Remote bass level control with mounting bracket and screws
19.75' Cable for remote bass level control
3mm Allen wrench
Molex harness for speaker-level input connection
Four 7/8" mounting screws
38.75" mono-mini-to-mono-mini cable
Owner's manual
Owner's manual (French/Spanish/Dutch)
Warranty Registration Card (return for free Kicker decal and wearables catalog)
Certified Power certificate
Kicker KX1200.1 reviews
Average review:
Thanks for submitting your review
Most reviews are processed and published within 5 business days. You will receive a confirmation email once your review has been published.
Customer photos
More details on the Kicker KX1200.1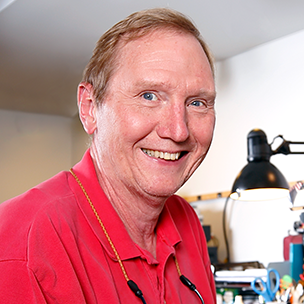 Researched by Crutchfield's

Mark G.
Features & specs
The Kicker KX1200.1 replaces these items:
Product Research
Features
Controls
Inputs and Outputs
Specifications
Wiring Recommendation

Cosmetics: The amplifier is gray and it has a black, removable metal shroud.
Class D Mono Amplifier: Delivers massive power into a single channel without big current draw.
Low Impedance Operation: This amp is 1-ohm stable.
Amplifier Shroud: The amplifier has a metal shroud that must be removed before installation, allowing access to the amplifier's inputs and outputs. Once the amplifier is installed and all the connections are made, you can re-install the shroud to hide the connections on the amplifier, or leave the shroud off to save space. With the shroud removed, the amp has the following dimensions: W=18.875" (20.8125" with RCA's) x H=2.238" x D=9.565".
Kicker "Living Loud" Certified Power Certificate: The amplifier comes with a certificate that informs you of the total maximum wattage of the particular amplifier, along with the model number, serial number, tested date, and whether the amplifier passed the total harmonic distortion, signal-to-noise ratio, and protection circuit tests (if it shipped, you can count on it passing these tests).
Speaker-level Inputs: One high-level input connection is included to allow use with sources that do not have RCA preamp level outputs.
PAST (Pre Amp Signal Transfer): Output RCA jacks to pass the incoming signal to another amplifier or component.
Amp Strapping Jacks: This feature allows you to hook two KX1200.1 together, and combine their power to drive one woofer. The minimum impedance for this application is 2 ohms. Note: You can only strap two of the same model amps together.
Built-in Variable Electronic Crossovers: There are two built-in crossovers that allow you to select high-pass for satellite speakers, low-pass for subwoofers, or bypass for full-range operation. The crossover frequency is variable from 50 to 200Hz.
Subsonic Filter Switch: The sub-sonic filter is used to filter out low frequencies that you cannot hear but add distortion to your system. The crossover point is 25Hz, and has a slope of 12dB/octave.
In-line Fuse Holder with 150A ANL Fuse: This amplifier does not have a fuse in the chassis. You must used this fuse and fuse holder to protect the amp and your car's electrical system. The fuse holder accepts 1/0 gauge wire. The fuse holder has a clear detachable cover with a Kicker logo on top. The base is black and the terminals are gold-plated. The dimensions of the fuse holder are: 4.554" L x 2.291" W x 1.076".
SORT (Short circuit, Over-voltage, Reverse polarity, Thermal) Protection Circuitry: The SORT protection circuitry guards against accidents and undesired operation. The Power LED on the left side of the amp glows green and the power indicator on top of the amp glows red when the amplifier is connected correctly and SORT has not been engaged. If the red Protection LED illuminates, SORT has been engaged and the amplifier is in protect mode until the problem is resolved.
KickBass Bass Boost: The two KickBass bass boost circuits provide up to 18dB signal boost at 40Hz.
Remote Bass Level Control: This dash-mounted remote unit allows you to adjust the output level of the amplifier. The control has the following dimensions: 2.208" W x 1.717" D (2.105" including the knob) x 1.164" H.
Top of Amplifier:
KickBass Bass Boost Control: rotary control, boosts the bass at 40Hz from 0 to +18dB
Gain Control: rotary input gain control, 170mV-5V line level, 340mV-10V speaker level
Variable Crossover Frequency Control: adjustable from 50-200Hz
Right Side of Amplifier:
Subsonic Filter Switch: On or Off
Left Side of Amplifier:
12+ (power): gold-plated screw terminal (terminal is 0.440" wide)
REM (remote turn-on): gold-plated screw terminal (terminal is 0.246" wide)
GND (ground): gold-plated screw terminal (terminal is 0.440" wide)
Right Side of Amplifier:
Left Speaker Output: gold-plated screw terminal (terminal is 0.220" wide)
Right Speaker Output: gold-plated screw terminal (terminal is 0.220" wide)
High Level Input: Molex plug input for included harness
RCA Input: gold-plated RCA line input jacks
RCA Output: gold-plated RCA line output jacks
Remote Bass Level Input
Amp Strapping Output (mono female mini plug)
Amp Strapping Input (mono female mini plug)
Power Rating (measured at 14.4V):
4-Ohm Mono: 300 watts RMS x 1
2-Ohm Mono: 600 watts RMS x 1
1-Ohm Mono: 1200 watts RMS x 1
Power Rating (measured at 12.5V):
4-Ohm Mono: 215 watts RMS x 1
2-Ohm Mono: 525 watts RMS x 1
1-Ohm Mono: 1050 watts RMS x 1
Wiring Recommendations: This amplifier has a 150-amp fuse, so its fuse rating exceeds that of stock wiring kits. Since pre-packaged amplifier wiring kits cannot be used, you must purchase all the necessary items separately. An ANL wafer-style fuse holder and 150-amp ANL wafer fuse are supplied. The separate parts and wiring needed to install this amplifier are as follows:
2 power rings for 1/0 gauge cable
1/0 gauge power cable (to connect the battery to a fuse holder and the fuse holder to the amplifier)
1/0 gauge ground cable
Remote turn-on cable (speaker wire can be used as remote turn-on cable)
One set of stereo RCA patch cables
Speaker wire