About the Denon DN-508MXA
---
Get a free system design
After we gather your information, we'll send you a detailed system plan. It will include a link to a pre-filled shopping cart. Ordering is easy, and delivery is fast.
---
Take control of your multi-zone sound system
The DN-508MXA can be a versatile centerpiece for a large multi-zone commercial sound system. It can serve as a traditional mixer, sending input from microphones and music sources to separate zone amplifiers. It also has four amplified channels that you can use if needed. And Denon's web-based control interface lets you manage source selection, volume, and EQ for each zone from your computer screen.
Convenient connections
For connecting traditional analog components, the DN-508MXA provides four stereo RCA inputs. Multiple mic/line inputs with Euroblock connectors are provided for connecting paging microphones and commercial components. Four unamplified outputs can be used with external zone amplifiers, or you can connect speakers to the four amplified channels.
Note: You must make wired connections from line outputs to amp inputs to use amplified channels.
Product highlights:
8-zone mixer with 4 amplified zones

amplified channels: 60 watts @ 8 ohms/4 ohms
2-zone 120-watt BTL (bridged) 70V/100V output

web-based control of source selection, volume and EQ for each zone
3-band input EQ, 5-band output EQ
microphone paging function automatically mutes music to allow clear announcements
Connections:
six 5-pin Euroblock line inputs
two 4-pin Euroblock mic/line inputs with paging function
four 3-pin Euroblock mic/line inputs
stereo RCA auxiliary input
four stereo analog RCA inputs
stereo 3.5mm auxiliary input
four 5-pin Euroblock line outputs
four 2-pin Euroblock speaker outputs with mute function

must make wired connections from line outputs to amp inputs to use amplified channels

Ethernet port for connecting to a network
9-pin RS-232C input and output for third-party remote control
Dimensions and Warranty:
19"W x 3-1/2"H x 16-5/16"D
weight: 23.6 lbs.
warranty: 1 year
MFR # DN-508MXA
What's in the box:
Denon DN-508MXA owner's manual
Mixer/Amplifier
74" Power cord (IEC 3-pin)
Six 5-pin Euroblock (Phoenix) connectors
Two 4-pin Euroblock connectors
Four 3-pin Euroblock connectors
Five 2-pin Euroblock connectors
Two 3.5" Euroblock jumper plugs (5-pin Euroblock connectors on both ends)
Quickstart guide (Eng / Span / Fren / others)
Safety and warranty instructions (Eng / Span / Fren / others)
We don't have any reviews, yet.
Submit a review and then enter to win a $350 rewards card.
Be the first to review this product
Customer photos
More details on the Denon DN-508MXA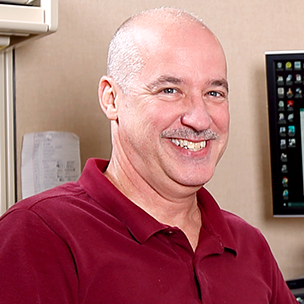 Researched by Crutchfield's

Russ B.
Product Research
Features
Overview: The Denon DN-508MXA zone mixer is a high-performance solution for controlling and routing up to 8 audio sources to multiple zones in a venue. The mixer's on-board amplifier can power low-impedance 4/8Ω speakers with 60 watts, 4/8Ω speakers bridged for 120 watts, or can be used with high-impedance 70/100 volt speakers at 120 watts. The DN-508MXA is designed to for easy operation and is the ideal audio solution for restaurants, hotels, museums, sports bars, and large corporate offices.
Zones: The Denon features 6 Mic/Line inputs, 4 stereo RCA inputs, and a stereo Aux-In that can be assigned to any of the 8 Line Outputs. From these, up to 4 powered zones can be configured, 2 if bridging or using 70/100 volt speakers.
Inputs: The DN-508MXA features 8 configurable input sources with the following connection types:
Mic/Line: The rear-panel contains 6 Euroblock (Phoenix) connectors that can accept either line- or mic-level signals and include individual Gain controls for each channel. All 6 inputs consist of Hot, Cold, and Ground pins, with Inputs 1 and 2 also including an extra connection pin for a Page Switch for push-to-talk capability. Each of these inputs can also provide phantom power for condenser mics.
ST1-ST4: Four sets of stereo RCA inputs are provided for running consumer-level (-10dBV) audio signals into the mixer.
Aux-In: The rear-panel also includes an additional set of stereo RCA inputs for the Aux-In source. The front-panel contains a 3.5mm stereo Aux input that's also tied to the Aux-In source. If a jack is plugged into the front Aux-In, the rear one becomes disabled.
Amp Inputs: These two 5-pin Euroblock input connectors work in conjunction with the four Line-Output jacks (more information in the following section). Each plug has a Hot and Cold pin for 2 channels with a shared common Ground pin, which provide signal to the amplified Speaker Output section. When an input signal is assigned to a Line Out connector, 2 provided jumper plugs can join the Outputs to the Amp Inputs, which then pass the signal to the corresponding amplified Speaker Output. One Amp Input is used for Zone 1&2, the other for Zone 3&4.
Outputs: The Denon mixer's output section includes both Line and Speaker outputs for maximum configuration flexibility. The four Line Output connectors can be used to run a line-level signal to outboard amplifiers or powered speakers, or 2 of them can be linked to the Amp Inputs, with the 2 provided jumper harnesses, for using the Speaker Outputs.
Line Outputs: Four Line Output connectors are provided, one each for Zone 1&2, 3&4, 5&6, 7&8. Each plug contains 5-pins, Hot/Cold with a shared Ground. Each can send a stereo line-level signal to an outboard amp or to the Amp Inputs, via the included jumper plugs.
Speaker Outputs: Four 2-pin Euroblock connectors provide the Speaker Output which can be configured for either 2 or 4 zones, depending on the type of system its being used in:

4/8Ω: When using the mixer to power low-impedance speakers (4Ω or 8Ω), each of the 4 output connectors can be used as a separate zone, providing up to 60 watts to each.
BTL: The BTL (bridged) configuration uses one terminal from two of the Speaker Outputs, providing up to 120 watts of output, but for only 2 zones.
70/100 Volt: If using the mixer for 70/100 volt use, wiring is similar to BTL mode. Only 2 zones are provided with each set of output wires "bridged" between 2 output connectors. This provides up to 120 watts for either 70 or 100 volt speakers on each of the 2 zones.
Additional Connections: Along with the aforementioned audio inputs and outputs, the DN-508MXA also features the following rear-panel connections:
Mute: A 2-pin Euroblock connector can be connected to a switch (sold separately) that when closed, will mute all audio sources into the mixer.
Remote: This 9-pin D-Sub port can be used with a computer, running third-party utility (not included), to manage the mixer via serial communication.
Remote Extend Port: A second 9-pin D-Sub port is provided for connecting another DN-508MXA as a "slave" unit. Both controlled by a connected third-party utility.
RS-422 Port: This port lets you connect a host device to the mixer using a standard RJ45 cable, allowing you to use a third-party utility to control the mixer.
Ethernet Port: A second RJ45 socket is provided for connecting the mixer to a computer network via a network switch or router. It can also connect directly to a computer using an ethernet crossover cable (sold separately). This connection lets you configure and control the DN-508MXA through the web interface.
Front Panel:
Power: On/Off
Aux-In: This 3.5mm stereo input jack is tied in with the rear-panel RCA Aux-In. When a jack is inserted into the front-panel Aux-In, it will override any signal coming in on the rear Aux-In.
LCD Display: This will display the current settings and status, along with configuration menus.
Menu: This button will switch between the Menu and the settings of the current zone in the display.
Volume/Set: Turning this knob will scroll through the options shown in the display. Pressing the knob will select the highlighted option in the LCD display.
Mute/Back: When viewing the settings of the current zone, pressing this button will Mute or Unmute it. When in the Menu setting, this will return to the previous screen.
Protection Indicators: Four red LEDs along the top front panel correspond to the 4 output zones and will light if one of the Speaker Outputs goes into protection mode.
Mic/Line Indicators: Each of the 6 Mic/Line inputs has a corresponding front-panel LED indicator and scribble-strip (for naming the input). The LEDs will illuminate different colors to show the status of that input:

Off: The input is receiving a very low or no signal.
Green: Input is receiving a signal at an optimal level.
Amber: The input signal is very high.
Red: The input signal is peaking and is very close to clipping.

Source Indicators: Each of the 4 Stereo inputs along with the Aux input has a corresponding LED indicator and scribble-strip. LED color indications are the same as for the Mic/Line Indicators.
Source Selectors: These buttons assign or unassign that source to the currently selected zone.
Output Selectors: Selector buttons are provided for each of the 8 output zones. Corresponding LEDs light amber when selected and will light red if the amp protection is engaged.
Configuration: Setting up the DN-508MXA can all be done from either the front panel controls, serial communication through the RS-232 or RS-422 ports, or using the built-in web interface. The latter is recommended, since this will provide an easier interface for viewing and configuring. The web interface can be accessed when the mixer's ethernet port is connected to your network via a network switch or router, along with a computer. The DN-508MXA can be connected directly to a computer, without a router or switch, if using an ethernet crossover cable (sold separately).
High-Pass Filter: A high-pass filter can be applied to each of the Mic/Line inputs. This is useful for cutting out excessive low frequencies associated with microphone use.
3-Band EQ (Inputs): Each of the 6 Mic/Line and 5 Sources (including Aux) can have a 3-band EQ applied to them. This includes Hi and Low shelving and one parametric band.
SHH: 100Hz - 20kHz (+18dB)
PEQ: 100Hz - 20kHz (+18dB), Q: 0.1 - 63.0
SHL: 20Hz - 20kHz (+18dB)
5-Band EQ (Outputs): Each of the 8 output zones can have a 5-band parametric EQ applied to them. All bands can have up to +18 dB of boost with a Q adjustment of 0.1 - 63.0. The following bands are available:
High PEQ: 100Hz - 20kHz
Mid-High PEQ: 100Hz - 20kHz
Mid PEQ: 100Hz - 20kHz
Mid-Low PEQ: 100Hz - 20kHz
Low PEQ: 20Hz - 20kHz
Delay: Output zones can have a delay applied to them, with adjustment from 0 - 1000 ms. This is useful when multiple zones are playing the same audio source, allowing them to all play "in sync".
Priority Settings: Each zone has settings for 1st and 2nd priority. When a Mic/Line input detects an incoming audio signal, any other signal sent to that zone will be attenuated or "ducked" so the incoming signal can be heard. The 1st Priority source will attenuate the 2nd Priority source. Settings include the Volume of the incoming signal, the Priority Source, Threshold, Attack Time, Hold Time, Release, and Attenuation (ducking) Level.
Dynamics: The Denon mixer includes dynamics, or compression, that can be applied to any of the zone outputs, with each output having its own individual settings. Parameters include: On/Off, Threshold, Ratio, Attack Time, Release, Gain, and Knee. This option determines how sharp or smooth the compression curve is.
Phantom Power: If connecting a condenser microphone to any of the Mic/Line inputs, phantom power can be assigned to that input.
Schedule: The DN-508MXA allows you to schedule an event to happen at a certain time. Up to 30 Schedules can be assigned with the following options available: On/Off, Date (includes month, day, and year), Time (hours/minutes), and Command. Commands are the specific function to be scheduled and can only be edited via the web interface, using a connected computer.
Specifications:
Audio:

Frequency Response: 20Hz - 20kHz (+0.5 dB)
Dynamic Range: >109 dB (A-weighted)
Signal-to-Noise Ratio: >89 dB (A-weighted)
Headroom: >20 dB
Channel Separation: < -100 db
THD (Mic/Line Inputs): < 0.05%
THD (Stereo Inputs): < 0.01%

Inputs:

Mic Inputs:

Maximum: -40 to -20 dBu (+4 dBu)
Unity: -60 to -40 dBu (-16 dBu)

Line Inputs:

Maximum: -20 to 0 dBu (+24 dBu)
Unity: -40 to -20 dBu (-16 dBu)

Stereo Inputs:

Maximum: +18 dBV
Unity: 0 dBV

Aux Inputs:

Maximum: +18 dBV
Unity: 0 dBV

Amp Inputs:

Maximum: +24 dBu
Unity: +4 dBu

Outputs:

Zone 1-8:

Maximum: +24 dBu
Unity: +4 dBu

Speaker (Amp) Output:

Low Impedance: 60W @ 8Ω / 4Ω
Low Impedance BTL: 120W @ 8Ω / 4Ω, 2 Zone BTL
High Impedance: 70V / 120W, 100V / 120W, 2 Zone BTL

Communication:

RS-232C:

Connectors: 9-pin D-Sub female connector for Remote Input, 9-pin D-Sub male connector for Remote Extend Output
Speed: 9600 / 38400 bps
Power: +5V via D-Sub connection

RS-422:

Connector: RJ-45
Speed: 38400 bps
Terminal: 110Ω on/off
Power: +5V via RJ-45 connection

Ethernet:

Connector: LAN port
Standards: Ethernet 10 / 100 Base

Environmental:

Temperature: 41˚F - 95˚F
Humidity: 25% - 85%, non-condensing

General:

Power Connection: IEC 3-pin
Power Requirement: 100 - 240VAC, 50/60 Hz
Power Consumption: 130W @ 1/8 of output power
Dimensions: Width - 19.0", Height - 3.50", Depth - 19.0" (incl. power cable)
Weight: 23.6 lbs.