About the MTX Thunder1501D
High-level performance and thunderous bass are what MTX amplifiers are all about! The sound pros at MTX subject each Thunder series amp to rigorous bench testing before they'll let it ship, and they pack each model full of features designed with you, the music lover and audio enthusiast, in mind.
High-level performance and thunderous bass are what MTX amplifiers are all about! The sound pros at MTX subject each Thunder series amp to rigorous bench testing before they'll let it ship, and they pack each model full of features designed with you, the music lover and audio enthusiast, in mind.
Heavy-duty, nickel-plated terminal block connectors usher current efficiently into and out of the amp. Inside, high-powered transformers and MOSFET-fueled Class D technology deliver massive power, while Intelligent Surface Mount Design isolates various amp sections for greater stability and lower noise levels. The result? Deep, pounding bass that you can crank to the max!
The Thunder1501D mono subwoofer amp drives the hungriest 4-ohm sub with 750 watts RMS of Class D power. Hook up a 2-ohm load, and the output doubles to a massive 1,500 watts! MTX lets you harness this brute force with a variable low-pass crossover (40-200 Hz, 24 dB/octave) and the legendary Thunder EQ bass boost (0-18 dB at 40 Hz). The Thunder1501D features built-in compression circuitry, which can be switched on to protect your subs by preventing amplifier clipping at extreme volume levels.
READ LESS
Product highlights:
750 watts RMS x 1 at 4 ohms (CEA-2006 Compliant)
1,500 watts RMS x 1 at 2 ohms
requires 1/0-gauge power and ground leads — wiring and hardware not included with amplifier
Adaptive Class D Technology
variable low-pass filter (40-200 Hz, 24 dB/octave)
Thunder EQ bass boost (0-18 dB at 40 Hz)
phase select
speaker- and preamp-level inputs
preamp outputs
PWM MOSFET switching power supply
built-in compression circuitry (prevents amplifier clipping at extreme levels)
17-13/16"W x 2-3/16"H x 9-13/16"D
warranty: 1 year
MFR # THUNDER1501D
What's in the box:
MTX Thunder1501D owner's manual
Mono-block amplifier
Owner's manual (English/French/Spanish/German)
Amplifier Input/Output Connections sheet
Amplifier Performance Certificate
MTX Audio sticker
Mono Amplifier Impedance Requirement sheet (attached to inside packaging)
MTX Thunder1501D reviews
Average review:
Thanks for submitting your review
Most reviews are processed and published within 5 business days. You will receive a confirmation email once your review has been published.
Customer photos
More details on the MTX Thunder1501D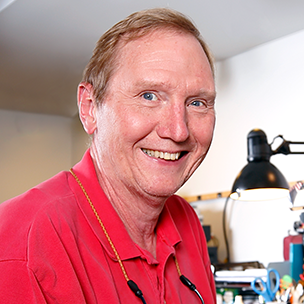 Researched by Crutchfield's

Mark G.
Product Research
Features
Specifications
Inputs and Outputs Notes
Wiring Recommendation
Power Supply:
The MTX Thunder 1501D features a patented PWM MOSFET Switching power supply for maximum power output and protection.
Adaptive Class D Technology: While typical Class D amps tend to generate high frequency energy that must be filtered to prevent harmonic interference in the FM radio frequency range, Adaptive Class D Technology directs the amp's switching energy away from FM radio ranges as the amp's load and output increases. This improves the amp's overall signal-to-noise ratio and eliminates interference generated by more common Class D amps.
Pure N-Channel Design: The Pure N-channel design is more linear than typical N-Channel designs, so the speaker you connect to the amplifier will be better controlled. The signal travels through fewer parts so the signal-to-noise ratio is enhanced, the power rating is better, and the amp runs louder, longer.
Transformers: This unit utilizes low-impedance, high-power transformers to provide more power and produce less heat.
Compression Circuit: The amplifier's compression circuit prevents the amplifier from clipping, even at high volume levels. The circuit protects the speakers against the potential damage that can occur during dynamic musical passages. The circuit can be turned on or off, however damage to speakers may occur when the circuit is in the "off" position.
Protection Circuit: The real-time computerized protection circuit makes sure you amp is operating within safe parameters for maximum power and protection.
Turn-on/Turn-off: To prevent damage to the amplifier or connected speakers, the amp includes a circuit that provides an acoustically seamless turn on/turn off. The circuit virtually eliminates the loud "thump" that normally occurs when an amplifier is powered up or down.
Iso-Feet: Four rubber Iso-Feet are attached to the amplifier. The rubber feet let you mount the amp securely, while preventing the mounting screws from coming into contact with the amp's chassis. The Iso-Feet isolate vibrations which can be detrimental to performance and reliability.
EBC (Electronic Bass Control) 2: This amplifier includes an Electronic Bass Control Port (RJ-11 jack) that will accept the cable from an optional EBC. When an EBC is connected, you can adjust the bass level from the driver's seat to overcome noise and other interference. With EBC 2 multiple compatible amps can be controlled.
Intelligent Surface Mount Technology: Features substantially shorter internal and external lead lengths, reducing stray capacitance and inductance, which results in cleaner and more accurate musical reproduction with less noise interference.
Phase Switch: The Thunder 1501D includes a two-way Phase Switch (0° or 180°), which allows you to invert the phase by 180° at the output. This switch does not affect the phase of the RCA line outputs.
Frequency Control: This amplifier is equipped with a 24dB/octave, low-pass filter that is always active. There is a frequency control knob that allows you to dial in the low-pass cut-off frequency of your choice between 40Hz to 200Hz. Note: The built-in crossover also filters the amplifier's line output.
Performance Certificate: MTX tests each amplifier it manufactures, and the technician records the actual specifications on the Amplifier Performance Certificate included with each amp. The amp must meet or exceed the rated specification in order to leave the factory. Note: The specific amplifier reviewed by Crutchfield produced 1142 watts at 2 ohms with a 12.5 volts input, a 110dB Signal-to-Noise ratio and 0.887% THD. The minimum specification is 1000 watts, 100dB S/N, and 2% THD.
Dynamic Power Measured at 14.4 Volts DC:
750 Watts x 1 into a 4 Ohm load
1500 Watts x 1 into a 2 Ohm load
RMS Power Measured at 12.5 Volts DC:
500 Watts x 1 into a 4 Ohm load
1000 Watts x 1 into a 2 Ohm load
Power/Ground Terminals: The Thunder 1501D features heavy-duty, nickel-plated set-screw terminals for power and ground. These set screw terminals can accept up to 1/0-gauge bare wire. A Phillips-head screwdriver is required for tightening the set screws.
Speaker Terminals: The amp includes a nickel-plated terminal strip with connections for two speakers. Each screw terminal is 0.343" wide and can accept up to 8-gauge bare wire or spade and ring terminals. Both speaker terminals output a mono signal, and are wired internally in parallel. Note: This amp is not recommended for loads below 2 ohms.
EBC Port: The amp has a female RJ-11 jack to accept the optional Electronic Bass Control (item # 236EBC). This jack is compatible with the EBC (for single amplifiers) or the EBC 2 (for multiple amplifiers).
RCA Outputs: The Thunder 1501D includes a set of buffered RCA preamp outputs. The left and right outputs are summed, providing a mono signal, plus the signal is low-pass only, filtered by the amplifier's built-in crossover. The outputs allow you to daisy-chain one bass amplifier to another. Also, the RCA output jacks allow for multiple bass amplifiers to be level-controlled using an optional Electronic Bass Control 2 (EBC 2) module.
Wiring Recommendations: This amplifier does not include a built-in fuse. Minimum recommendations include a wire size of 1/0-gauge and a fuse rated at 150 amps. The Streetwires PS00R amplifier wiring kit (item # 211PS00R) contains 1/0-gauge power and ground wire with a 200-amp ANL fuse and turn-on lead. You will also need a stereo RCA patch cable and speaker wire to complete the installation.
Battery/Alternator: Because of the high current draw of the amplifier, MTX cautions that the upgrading of the vehicle's factory battery and alternator may be required.