About the Withings Body Cardio
Full-body monitoring
If you care about your health, it makes sense to track body metrics like weight and heart rate. The Withings Body Cardio provides all the tools you need to take charge. Body Cardio displays and tracks your weight, fat, muscle, water, and bone mass, so you get a well-rounded look at your body composition. Plus, the built-in heart rate monitor gives you a snapshot of your cardio system every time you step on the scale.
Full-body monitoring
If you care about your health, it makes sense to track body metrics like weight and heart rate. The Withings Body Cardio provides all the tools you need to take charge. Body Cardio displays and tracks your weight, fat, muscle, water, and bone mass, so you get a well-rounded look at your body composition. Plus, the built-in heart rate monitor gives you a snapshot of your cardio system every time you step on the scale.
Sync with the Health Mate app
Download the Health Mate app for your iOS or Android phone and Body Cardio automatically uploads your weigh-in data via Wi-Fi or Bluetooth®. You can reference your data anytime, so it's easy to stay focused on your personal goals. Health Mate also syncs with Withings watches so you can track activity, heart rate, sleep patterns, and more.
Accurate results
Body Cardio gives you confidence that your weight measurements are spot on. It accurately measures weight within .2 pounds, with position control cues to center your body.
READ LESS
Product highlights:
Wi-Fi smart scale with heart rate monitor
high-strength glass platform with aluminum base
measures weight, fat and water percentage, bone and muscle mass, standing heart rate
on-screen weight trend tracking
automatic uploads to Health Mate app via Wi-Fi and Bluetooth (iOS and Android compatible)
daily weather forecast
recognizes up to 8 users
accurate to .2 pounds
position control
built-in rechargable battery (USB cable included)
2.4" x 1.6" display
dimensions: 12.8" x 12.8" x 0.7"
warranty: 1 year
MFR # 3700546704451
Withings Body Cardio reviews
Average review:
Thanks for submitting your review
Most reviews are processed and published within 5 business days. You will receive a confirmation email once your review has been published.
Customer photos
More details on the Withings Body Cardio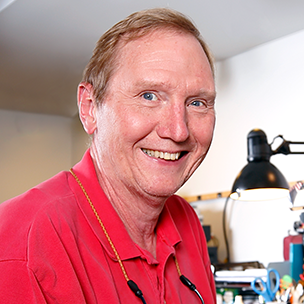 Researched by Crutchfield's

Mark G.
Product Research
Features
Overview: The Withings Body Cardio is a Wi-Fi-enabled scale that measures your weight and body composition with a graphical display. With numerous electrodes embedded in the top platform, the device also measures your heart rate and calculates your Pulse Wave Velocity as your weigh yourself. Body Cardio helps you track your weight and monitors your progress. It also calculates your BMI (Body Mass Index), as well as your Body Composition, breaking it down into fat mass, muscle mass, bone mass, and water mass. Because Body Cardio is connected to Wi-Fi, you can use the weight, body composition, and heart data in the free Health Mate app to reach your weight, health, and fitness goals. A total of 8 users can use the scale and track their readings within the Health Mate app. In-app activity tracking and other partner links help you find healthy activities and check how many calories you burn. You can even get a daily weather report when you step on the scale.
Physical Design: The Body Cardio provides weight measurements from 9 pounds to 396 pounds in 0.2 pound increments. It displays your weight in pounds, kilograms, or the UK's stone and pounds. Body Cardio features an ultra slim design with a solid aluminum base with a 12.8" square high-strength tempered glass platform and four weight sensors. The high-contrast 2.4" x 1.6" (3" diagonally) graphical display (128 x 64 pixels) shows your weight each time you use it. Other screens that can be displayed include Fat Mass, Water, Bone Mass, Muscle Mass, Heart Rate, and Pulse Wave Velocity. Its internal memory stores up to 16 readings if the scale cannot be synced wirelessly. Online, you have free and unlimited storage of your weight readings. If connected via Wi-Fi, the scale also displays the day's weather, and if you have a Withings step tracking device (Pulse HR, Steel HR Sport, etc.), you'll see the number of steps you took the previous day. Body Cardio has two feet that run the length of the bottom platform which work equally well on hard floors and carpet. The scale is powered by a rechargeable Lithium-Ion battery, with an average battery lifetime of 12 to 18 months. The battery charges in approximately 5 hours using the included USB cable.
Heart Health Features: Body Cardio is equipped with nine 5/8" wide stripes that run the entire width of the top platform. As you stand on the platform (in your bare feet), the electrodes in the stripes detect your heart rate. Each time your heart beats, changes in blood volume make your blood vessels expand and contract. The speed of this "wave" of blood" within your arteries is measured to calculate your Pulse Wave Velocity, which is a key indicator of your cardiovascular health. Tracking your Pulse Wave Velocity lets you see changes over time. In the Health Mate app, you can view your heart rate and Pulse Wave Velocity history in detailed graphs.
Weight Features: The Body Cardio scale also measures your weight and body composition, and has the following features to help you get accurate results and track your progress:
Body Composition: Body + uses bioelectric impedance through the electrodes on the scale platform to analyze your body composition, so you can get a better idea about your overall fitness. Body composition is broken down into percentages of the following: Bone mass, Muscle Mass, Fat Mass, and Water. For athletes that work out more than 8 hours a week, the special Athlete Mode will perform a more specific Fat Mass calculation.
Position Control™: Body Cardio features Position Control™ technology to help you achieve an accurate weight measurement. If your weight isn't evenly distributed on the scale, arrows are displayed to indicate the direction you should lean to stabilize your weight.
Weight Trend: When you step on the scale, your weight is shown on the display. Body Cardio automatically recognizes the user based on their weight. (If users have similar weight measurements, you'll be prompted to choose the correct name.) If you have activated the Weight Trend screen, you'll also see a graph showing your last eight measurements, and whether you've gained or lost weight since your last measurement. A detailed graph of your weight history can also be viewed in the Health Mate app.
Baby Mode: Baby Mode lets you weigh your baby by weighing yourself while holding the baby. To use this mode, you must create a profile for your baby, and enter the height and weight of the baby, then enter your weight while holding the baby. Baby Mode is for infants and children between 7 and 33 pounds.
Pregnancy Tracker: Body Cardio and Health Mate can provide an enriching experience for pregnant women, including easy weight tracking, advice and tips throughout the pregnancy. On the Health Mate timeline, pregnant women will receive an overview of the week, with cumulative weight gain, and how it compares to your personalized recommendations. Obstetrician-reviewed health information relevant to the current week of pregnancy will be sent to the user's profile on the app.
Connectivity: Installing Body Cardio via Wi-Fi (802.11 b/g/n - 2.4 GHz) gives you all of the screens and features available. If you install it using Bluetooth, you'll be limited in the features and screens you can use. During setup, you'll need to enter your birthday, gender, height, and current weight. If you desire, you can enter a target weight, and each time you weigh, the Health Mate app will provide your progress toward your goal. The weather forecast is based on the IP address of the scale, however, it isn't always correct. The app will allow you to change it if the location is incorrect. The Health Mate app is compatible with iPhone and iPad running iOS 10.0 or later. It works with the Apple watch with watchOS version 3.0 or later. The app is also available for Android devices (version varies with device). The Health Mate app is also available for PC (Windows 10) and Mac (macOS 11 or later), however, initial setup requires a smartphone or tablet.