Great Sound and Power
Theodore from Portland, ME on 11/25/2022
Excellent sound and more power than I will ever need. I have not tried the tube modes yet, but the solid state is fantastic. No noise or hum at all, just pure well-reproduced power.
Pros: Power, sound, customizable
Cons:
0 of 0 found this helpful
uCan't go wrong with the iCan
Steven from Chicago, IL on 10/3/2022
I don't think you can find a more adept headphone amp, and it punches WAY above its price point. The array of connections in/out allow this piece to integrate beautifully with already existing equipment in your chain, but I paired it with the iDSD Pro Signature bypassing the DAC in one of my Bluesound Nodes. The added ability to be able to transition from solid state class A amp to Tube and Tube + modes adds yet another level of euphonic presentation that other single source amplification devices just can't offer. As if that wasn't enough, the analogue effects of XBass and 3D sound allow for even more sound shaping possibilities. I'm not sure any other headphone amp on the market that will allow you to adapt/conform around any set of cans that you can connect. You can truly optimize the iCan to bring out the most superlative qualities that your headphones can present, and it can also make up for some deficiencies that they possess as well. With iEMatch, incorporated in both their 3.5mm unbalanced and their 4.4 pentagon balanced outputs, any IEM will sound brilliant. But keep in mind, if using the 4.4 pentagon connection for over ear headphones, it will attenuate the sound and you will have to increase the gain to compensate so it is best to use the balanced 4 pin XLR. Having one HART headphone cable for each of my headphones with multiple interconnects is a blessing. You can't go wrong with the iFi iCan Pro Signature Amp.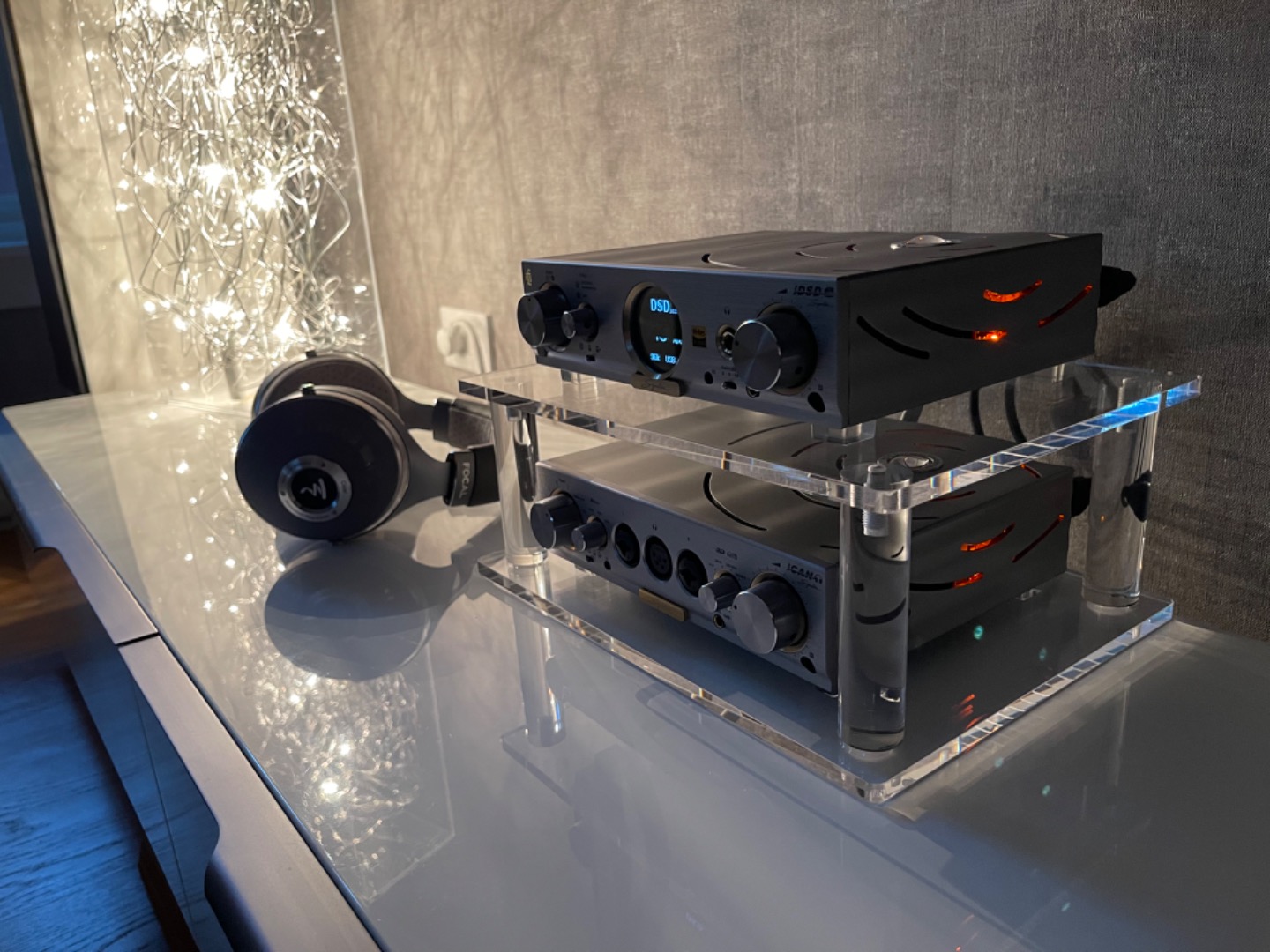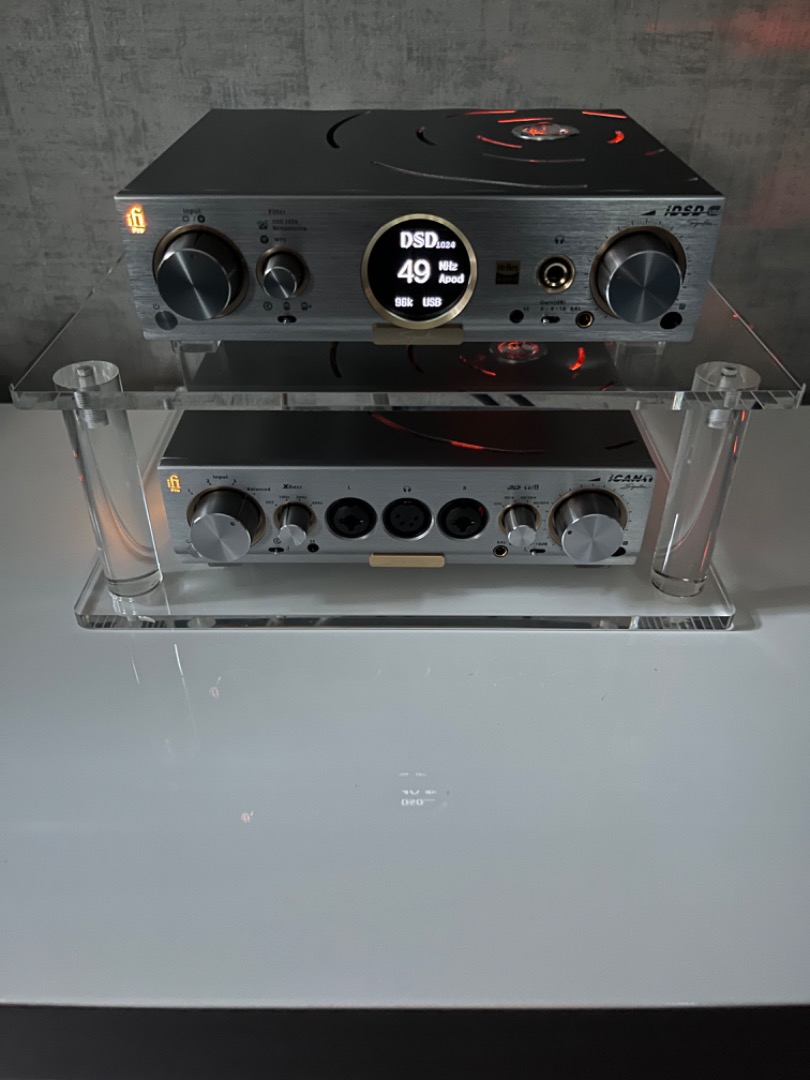 6 of 6 found this helpful