About the iFi Audio Pro iESL
Give your high-performance electrostatic 'phones the voltage they need
I'm glad we're carrying the iFi Audio Pro iESL electrostatic energizer form many reasons, but one in particular. It gives us a way to power and play the
MrSpeakers VOCE electrostatic headphones
— some of the absolute best headphones I've ever heard. This energizer works together with a headphone amp (like
iFi's Pro iCAN
) to provide the high voltage needed for electrostatic headphones, like the VOCE.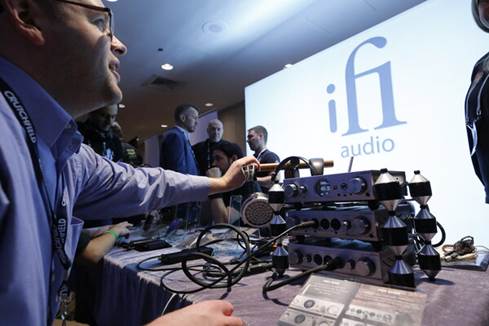 The iFi Audio Pro iESL energizer can power electrostatic headphones, like the MrSpeakers VOCE. I was beyond impressed by the combination.
Give your high-performance electrostatic 'phones the voltage they need
I'm glad we're carrying the iFi Audio Pro iESL electrostatic energizer form many reasons, but one in particular. It gives us a way to power and play the MrSpeakers VOCE electrostatic headphones — some of the absolute best headphones I've ever heard. This energizer works together with a headphone amp (like iFi's Pro iCAN) to provide the high voltage needed for electrostatic headphones, like the VOCE.
And it drives those particular headphones well. I heard the combination together at CanJam NYC, and it was really special. There's just something about the overall electrostatic listening experience that's greater than the sum of its parts. But the sonic highlights include rich dynamics, revealing high-end detail, and deep, potent bass.
Powers legendary headphones from Stax, Koss, Sennheiser, and others
What separates the iESL energizer from the other energizers out there? Versatility. Many electrostatic energizers are purpose built for a specific set of headphones. The iESL offers both 6-pin and 5-pin sockets for connecting both modern and classic electrostatic headphones.
There are also front-panel controls and bias voltage settings for customizing the amount of power. These settings are tailored to some of the best headphones in the rich history of audio. Along with the MrSpeakers VOCE, you'll find voltage settings for the old-school Stax electrostats, the Koss ESP/950, and even the iconic Sennheiser Orpheus headphones.
How do electrostatic headphones work?
Electrostatic headphones and more common planar magnetic models share a similar basic design concept: a large ultra-thin diaphragm moves quickly to create sound. But electrostats actually rely on an entirely different principle to generate that motion. Electrostatic diaphragms are suspended between two metal stators.
Here's where the electrostatic energizer comes into play. It delivers a fixed, high voltage to the diaphragms, and each stator receives a varying audio signal to push and pull the diaphragm back and forth.
iFi keeps the power consistent
All headphones (and speakers) perform their best with clean, consistent power, but the electrostatic process absolutely requires it. iFi goes to great lengths to keep this energizer's power as pure as possible. They use premium capacitors and built-in batteries to bank the power that energizes the electrostatic diaphragms. This keeps the operating parts isolated from line noise and dirty power from the grid, and helps avoid spikes or sudden drops.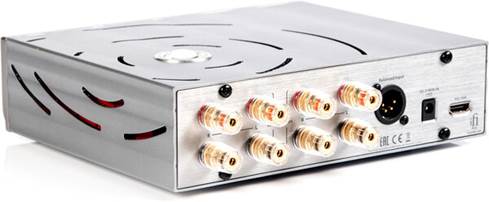 iFi offers several ways to connect the required separate amp. The back panel includes a proprietary input for their Pro iCAN headphone amp.
How to power the Pro iESL energizer
In order to operate the Pro iESL energizer, you'll need a separate headphone amplifier. You have lots of options, but the easiest and most natural pairing is the iFi Pro iCAN headphone amplifier.
First off, the Pro iCAN is one of the most versatile and powerful headphone amps available. And it also has a proprietary iESL connection to deliver the right amount of amplification to this energizer, using the cable provided with the iESL. These two heavy-duty components are even built to stack up together.
But the iESL's back panel also has inputs for connecting other types of headphone amps or even a regular power amp. There's a balanced XLR 4-pin input that can accept up to 28V into 64 ohms (10V into 64 ohms is the minimum required). And there are speaker binding posts for connecting a traditional power amp or integrated amp. Those connections are a little tricky, so be sure to consult the manual before you dive in. (And Crutchfield offers lifetime tech support for every product you buy from us.)
READ LESS
Product highlights:
high-voltage energizer for powering electrostatic headphones
compact all-metal chassis with rubberized no-slip base to minimize resonance
adjustable voltage settings for properly powering legendary and popular electrostats
requires power from a separate amplifier. We recommend the iFi PRO iCAN headphone amplifier
Audio performance features:
custom, hand-wound transformers generate wide bandwidth with low distortion
built-in batteries and capacitors for banking power to drive headphones

helps to isolate signals from AC power supply to avoid dirty power and line noise

premium capacitors for stable, efficient power supply with no spikes or sudden drops
outboard "iPower Plus" power supply for clean, substantial power

separated and shielded from audio circuitry to avoid interference
Back-panel inputs/outputs:
proprietary "ESL-Link" connector for use with iFi Pro iCAN headphone amp (cable included)
one balanced XLR 4-pin input
dual speaker binding-post inputs for connecting an external amplifier

for safe operation, amp rating should not exceed 100 watts/8 ohms

dual speaker outputs for connecting speakers
DC power input
Front-panel headphones outputs:
5-pin "pro bias" socket for connecting modern electrostatic headphones (MrSpeakers VOCE, newer Stax models, etc.)

500V to 640V adjustable bias voltage

6-pin "normal bias" socket for connecting classic electrostatic headphones (vintage Stax models, etc.)
one balanced XLR 4-pin output for dynamic headphones
Front panel controls:
input selector dial
AC termination adjustment dial

helps maintain three-dimensional soundfield with different types of connected gear

impedance adjustment dial (for incoming load from driving amplifier)
bias voltage setting control dial
recommended bias voltage usage for popular electrostatic headphones:

230V — vintage Stax models
500V — Sennheiser Orpheus HE-90 (original)
540V — MrSpeakers VOCE, Sennheiser HE-60 (latest version), King Sound KS-H4
580V — Stax Pro Bias ESHP
600V — Koss ESP/950, HiFiMAN Jade
620V — no current headphones, but ready for future options
Other info & specs:
frequency response: 5-500,000 Hz (-3 dB)
maximum output voltage:

640V RMS (16 ohms in)
320V RMS (64 ohms in)

power consumption: <1W
8-1/8"W x 2-1/2"H x 8-1/2"D
weight: 5.5 lbs.
warranty: 1 year
MFR # 301003
We don't have any reviews, yet.
Submit a review and then enter to win a $350 rewards card.
Be the first to review this product
Thanks for submitting your review
Most reviews are processed and published within 5 business days. You will receive a confirmation email once your review has been published.
Customer photos
More details on the iFi Audio Pro iESL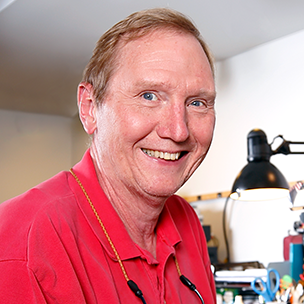 Researched by Crutchfield's

Mark G.