Product highlights:
noise filter for digital audio sources that have an optical or coaxial digital output
improves audio performance when placed in-line between a digital audio source and a DAC (Digital to Analog Converter)
works with sources like TVs, CD players, Blu-ray players, and video game consoles
Reclock® and Regenerate® technology "reclocks" your source's digital audio stream, providing a clean, jitter-free path for your music
can output signal via optical and coaxial connections to two playback devices at the same time
supported audio formats: up to 24-bit/192kHz; DSD/DSD over PCM, and Dolby® Digital and DTS®
top-panel LED indicates audio signal sampling rate
EMI/RFI shielding reduces electromagnetic noise
galvanically isolated S/PDIF output reduces ground noise
iPower low-noise 5V AC power supply with active noise cancellation
Connections:
input: combo mini-optical jack/coaxial connector
outputs: coaxial connector and mini-optical jack
USB Type-C power supply input
Dimensions and warranty:
3/4"W x 13/16"H x 3"D
weight: 1.98 oz.
warranty: 1 year
MFR # 306032
What's in the box:
iFi Audio SPDIF iPurifier2 owner's manual
SPDIF digital filter
8" Optical digital adapter (male Toslink connector on one end and male optical mini connector on other end)
2 Optical adapters (Toslink female to Optical Mini)
Coaxial digital adapter (male BNC to female RCA coax)
Coaxial digital adapter (female BNC to male RCA coax)
iPower AC power supply with attached 80" DC output cord and DC barrel connector (DC output: 5V 2.5A)
US 2-prong plug adapter
5.5" DC power cord adapter (female DC barrel connector on one end and USB-C on other end)
User manual
Warranty / Terms & Conditions
Audio Band Noise Floor diagram
iFi Audio SPDIF iPurifier2 reviews
Average review:
Thanks for submitting your review
Most reviews are processed and published within 5 business days. You will receive a confirmation email once your review has been published.
Customer photos
More details on the iFi Audio SPDIF iPurifier2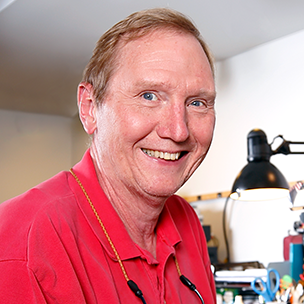 Researched by Crutchfield's

Mark G.
Product Research
Features
Overview: The iFi Audio SPDIF iPurifier2 cleans up the SPDIF digital audio signals coming from your TV, video streaming device, or game console to provide a better experience. Digital jitter and interference from power supplies, appliances, motors, radio, and TV can degrade the sound. Running the signal through the SPDIF iPurifier2 makes the sound come alive and more realistic. The SPDIF iPurifier2 comes with its own iPower ultra-clean power supply, and connections are included for the most frequently used devices. The iPurifier2 is approximately 3/4" wide, 3/4" high, and 3" long, and weighs only 2 ounces.
Connections: SPDIF digital audio is output from many popular sources, including Apple TV, 4K Smart TVs, Google Chromecast, and PS4 and XBox game consoles. Other sources include DVD/Blu-ray players, CD players, and satellite TV receivers. The SPDIF iPurifier2 has a SPDIF input with a coaxial (RCA) connection. If your source doesn't have a coax digital output, adapters are provided for Toslink and mini optical and BNC digital outputs. On the output side, both coaxial (RCA) and optical (mini) connections are provided. The same adapters are available for connecting the SPDIF iPurifier2 to your DAC or amplifier's audio input.
Clean Power Input: The SPDIF iPurifier2 has a USB-C power input (5V 500mA) for the included iPower 5V power supply and USB-C adapter.
iFi Audio Technologies: The SPDIF iPurifier2 supports a wide variety of signals from 44.1 to 192kHz, 16 to 24 Bit, and including DSD/DoP, Dolby Digital and DTS. It utilizes the following iFi technologies:
10MHz Global Master Timing Clock: The SPDIF iPurifier2 is equipped with a super-fast 10MHz Global Master Timing Clock. This Femto clock regenerates a stable, high-quality signal coming from the source device. It restores the timing integrity of the signal, and delivers it to the receiver without degradation from physical limitations of the source or the connecting cable. The bit-perfect SPDIF signal is generated with no jitter, resulting in sound quality with better resolution, dynamic contrast, and greater warmth.
Galvanic Isolation: The optical/Toslink input utilizes premium galvanic isolation technology, separating the electrical circuits to eliminate stray currents. The pure audio signal passes between the galvanically-isolated circuits, and is free of interference.
Gold-plated Copper EMI/RFI Shielding: The SPDIF iPurifier2 now features gold-plated copper EMI/RFI shielding to prevent signal distortion and data loss. The shielding provides protection from Electromagnetic Interference (EMI) in the audio range. It also blocks electromagnetic fields in the Radio Frequency spectrum (RFI), particularly in the 3 kHz to 300 kHz range. The gold plating also resists oxidation and corrosion for longer life.
Ultra-clean Power Supply: The device comes with an iPower 5V power supply, which provides clean, audiophile-grade power. iPower's "Active Noise Cancellation" eliminates all incoming EFI/RFI noise. iPower power supplies are up to 1000 times quieter than standard "wall-wart" switch-mode power supplies.
Tantalum Capacitors: The SPDIF iPurifier2 utilizes four large tantalum capacitors (100μF each) to reduce EMI interference even further by improving the power supply signal.
LED Color Indicators: The SPDIF iPurifier2 has a small LED that changes color to indicate the sampling rate of the incoming audio signal. The color codes are as follows:
Red: Unlock
Blue: 44.1 / 48 kHz
Magenta: 88.2 / 96 kHz
Cyan: 176.4 kHz
White: 192 kHz