About the JVC GZ-HM200 Everio S
JVC's GZ-HM200 camcorder makes it easy to record your memories in high-def. It features an incredibly small, light body — so you won't think twice about carrying it with you everywhere. Dual memory card slots give you up to 3-1/2 hours of continuous recording on two optional 4-gigabyte
SDHC cards
. Or take it to the max with two 32-gigabyte cards and get almost 27 hours of storage. A high-def video lens and powerful internal processor help this cam capture vibrant, detailed home movies that'll look gorgeous on your HDTV.
JVC's GZ-HM200 camcorder makes it easy to record your memories in high-def. It features an incredibly small, light body — so you won't think twice about carrying it with you everywhere. Dual memory card slots give you up to 3-1/2 hours of continuous recording on two optional 4-gigabyte SDHC cards. Or take it to the max with two 32-gigabyte cards and get almost 27 hours of storage. A high-def video lens and powerful internal processor help this cam capture vibrant, detailed home movies that'll look gorgeous on your HDTV.
Powerful zoom, intelligent face detection, and more
The 20X optical zoom captures faraway scenes without sacrificing picture quality, while an LED video light helps illuminate low-light environments. Face detection technology adjusts the focus and exposure to help you get the best footage of your subject in any setting. And the touch-sensitive scroll bar and buttons located on the flip-out LCD makes it easy to zoom, record, and browse through your options during filming without getting fingerprints on the screen.
One touch video uploading to YouTube™ and your iTunes® library
JVC's "One Touch" controls make it easy to share your videos with friends and family. For easy YouTube videos, just press the "Upload" button before you start recording, and your videos will be automatically limited to 10 minutes (YouTube's file limit). Then connect the 'HM200 to your computer, and the included software will quickly convert your video to the correct format and post it to YouTube. Or choose the "Export" button, and the software will automatically import your clips into your iTunes library. And the "Direct DVD" button makes instant DVD copies of your videos using either your PC or JVC's optional Share Station DVD Burner.
Use an optional mini-HDMI cable to connect this camcorder to your HDTV, and view your home movies in crystal-clear high definition.
READ LESS
Product highlights:
Storage and Formats:
records high-def AVCHD video to optional SDHC memory cards

two optional 16GB memory cards hold approximately 3 to 14 hours of footage, depending on the settings

dual memory card slots
maximum video resolution: 1920 x 1080
Features:
3.05-megapixel CMOS image sensor (1.16 effective for video)
top jpeg resolution: 1920 x 1080
high-def Konica Minolta lens
HD Gigabrid Premium image processor
x.v.Color™ technology
20X optical zoom lens (200X digital zoom)
digital image stabilization
built-in Dolby® Digital stereo microphone
2-11/16" widescreen LCD
touch-sensitive scroll bar and buttons
LED video light
widescreen 16:9 recording mode
quick power on/off
face detection technology
one touch video upload to YouTube™ and your iTunes® library
Digest Playback — this function automatically selects scenes for you, and plays them back in a "coming attractions" trailer
Program AE (Auto Exposure) settings, including Sports, Snow, Spotlight, Twilight, Portrait, and Night
Connections and Dimensions:
high-speed USB port
HDMI-CEC compliant — control this camcorder with your HDTV's remote
audio/video output for connection to a TV (mini HDMI, component video, and composite video)
compatible with optional JVC CU-VD40 Share Station DVD burner
2-3/16"W x 2-9/16"H x 4-3/4"D
weight: 9.28 oz. without battery
warranty: 1 year
Supplied Accessories:
AC adapter/charger
rechargeable lithium ion battery
grip belt/wrist strap combo
remote control
component video, composite audio/video, and USB cables
video editing software (Windows-only)
MFR # GZHM200Aus
What's in the box:
JVC GZ-HM200 Everio S owner's manual
HD flash-memory camcorder
BN-VF808U Lithium-Ion rechargeable battery (7.2 volts/730mAh)
Plastic battery cover
AP-V21U AC adapter with attached 6' DC output cord (11V/1A)
59" Component video cable (with component video jacks on one end and a proprietary connector on other end)
57" A/V patch cable (mini-plug on one end and stereo RCA and composite video on the other)
50" USB cable (USB-A connector on one end and Mini USB Version 2.0 on the other)
Wireless remote control (RM-V751U)
CR2025 Lithium battery (installed in remote)
3 Ferrite-cores
Everio Application CD-ROM
Instructions (Eng/Spa)
Instructions (Fre)
Easy Start Up Guide
Warranty information
Product Registration Card/Questionnaire
Accessory Guide
JVC GZ-HM200 Everio S reviews
Average review:
Thanks for submitting your review
Most reviews are processed and published within 5 business days. You will receive a confirmation email once your review has been published.
Customer photos
More details on the JVC GZ-HM200 Everio S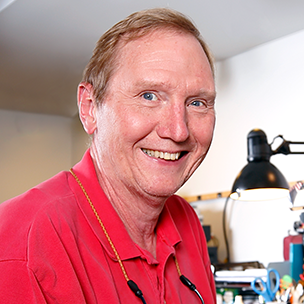 Researched by Crutchfield's

Mark G.
Product Research
General Features
Video Features
Digital Still Camera Features
Battery Information
Software and Computer Information
General Features
2.7" Widescreen LCD Monitor: The JVC HD Everio GZ-HM200 features a 16:9 widescreen 2.7" color LCD monitor (123k-pixel) that flips out from the left side of the camcorder. The screen can be rotated up to 270° (180° forward and 90° back), allowing you to choose the best angle. When the screen is rotated 180° forward the picture inverts so it's seen right side up from the front of the camera, or you can fold the panel flush against the side of the camcorder, with the screen facing out. The camcorder's Auto LCD Backlight Control will automatically adjust brightness of the LCD backlight for comfortable viewing whether indoors or outdoors. The LCD's brightness can also be adjusted manually.
Note: The camcorder does not feature a separate viewfinder.
Laser-Touch Menu Operation: The scroll bar on the left side of the camcorder's LCD monitor are touch-sensitive so you can just glide your finger up or down the bar to choose menu items while its blue light follows your movements. You don't touch the LCD screen itself, so it won't get dirty or smudged.
Compatible Media: The HD Everio GZ-HM200 records MPEG-4 AVC/H.264 (AVCHD) high-definition video with 2ch Dolby Digital audio, and high-definition or standard-definition JPEG still images to an inserted SD (256MB-2GB) or SDHC (4GB-32GB) memory card (sold separately).
HD Gigabrid Premium Engine: The camcorder's HD Gigabrid Premium Engine ensures that all of your high-definition video (1920 x 1080) and photos (1920 x 1080, 1440 x 1080, or 640 x 480) you shoot will offer the best picture quality available for each recording mode.
CMOS mage Sensor: The JVC HD Everio camcorder features a 1/4" CCD with 2,800,00 pixels for video and still image recording for exceptional high-definition picture quality.
Konica Minolta HD Lens: The JVC GZ-HM200 is equipped with a high-performance HD lens developed by camera specialist, KONICA MINOLTA. It captures clear, bright high-definition quality images. The lens offers a 20x optical zoom.
Digital Zoom: The JVC GZ-HM200 also offers an 80x or 800x digital zoom for extreme close-ups.
Digital Image Stabilization (DIS): To compensate for unstable images caused by camcorder shake, particularly at high magnification, you can turn on the camcorder's Digital Image Stabilization. DIS is also helpful when shooting subjects with vertical or horizontal stripes, dark or dim images, subjects with excessive backlighting, scenes with movement in various directions, or low-contrast backgrounds. The DIS feature should be turned off when recording with the camcorder on a tripod.
Focus Modes: The JVC GZ-HM200 is equipped with an auto-focus and manual-focus mode.
Focus Assist: You can use the focus assist function to adjust the focus of the HD camcorder more precisely.
Tele Macro Mode: Enables you to shoot a subject as large as possible at a distance of approximately 1.64'.
Face Detection Mode: If you active the Face Detection Mode, the HD camcorder detects your subject faces while it adjusts brightness and focuses so that the faces are recorded clearly.
Exposure Modes: The JVC camcorder offers the following exposure modes.
Auto: The camcorder automatically adjusts the shutter speed, aperture and focus for you.
Scene Select: You can record videos or still images with optimum brightness by adjusting the shutter speed and exposure to suit your surroundings or the subject. You can choose from the following Program AE modes.

Sports: fast shutter speed allows fast-moving subject to be captured one frame at a time vividly
Portrait: the subject in the foreground is accentuated by blurring the background
Snow: compensates for subjects that may appear too dark when shooting in extremely bright surroundings such as in the snow
Spotlight: compensates for subjects that may appear too bright when shooting under extremely strong direct lighting such as spot lights
Twilight: makes evening scenes look more natural
Night: records with more sensitivity in dim locations by adjusting the shutter speed automatically

Manual: Allows you to manually adjust the shutter speed (1/2 to 1/4000) and exposure compensation (-6 to +6 for video or -2.0EV to +2.0EV for still photo)
Backlight Compensation: Backlight compensation brightens the subject by increasing the exposure.
Photometry Area: Enables you to adjust the brightness in the desired spot when backlight compensation does not work well; you can select from two modes.
Spot Screen: Brightness for a specific spot is adjusted automatically.
Whole Screen: Brightness is adjusted automatically for whole screen.
LED Light: When shooting video or still photos with insufficient light, the LED can turn on to improve visibility. The light has a useful range of about 4.9 feet. The LED light can be set to automatically turn on when recording in low light situations.
White Balance: To obtain accurate color reproduction under various types of lighting, the camcorder features automatic, preset, and manual white balance adjustment, there are three presets: Fine (outdoors on a sunny day), Cloud (outdoors on a cloudy day), and Halogen (with a video light or similar type of lighting), manual white balance adjustment can be done through the menu.
Special Effects: You can add special effects to your recording images:
Sepia: The image has a brownish tint like old photos.
Monotone: thee image becomes black and white like old movies.
Classic Film: The image skipping frames to give the effect of an old movie atmosphere (video mode only).
Strobe: The image looks like a series of consecutive snapshots.
File Search Function: You can switch the index screen to the date index screen, or event screen and search a file by the recording date or the event.
Index Screen: You can view multiple files (up to 6) stored in a recording medium at a time. This browsing capability makes it easy to locate a particular file you want.
Date Screen: You an search the desired file by the recording date.
Event Screen: You can search the desired file by the event that you registered the file to when recording.
TV Playback: You can connect the GZ-HM200 to your television using the supplied composite AV cable so you can view recorded video and still images on your TV's screen in a 4:3 or 16:9 aspect ratio. You can also connect the HD camcorder to your HDTV via the supplied component video cable (1080i) or optional mini-HDMI cable (1080p) for high-definition playback.
Remote Control: The provided IR wireless remote control is used to operate the HD Everio camcorder from a distance for playback or recording.
Video Features
HD Video Recording: When shooting HD video, you can choose from the following recording modes (Approximate video recording times are listed).
HD Resolution
Quality
4GB SDHC
16GB SDHC

1920 x 1080 (16:9)

UXP: 24Mbps
20 min.
1 hr. 20 min.
XP: 17 Mbps
30 min.
2 hr.
SP: 12 Mbps
44 min.
2 hr. 56 min.
EP: 5 Mbps
1 hr. 50 min.
7 hr. 20 min.
X.V. Color: This HD camcorder is capable of recording high-definition video in the color range suitable for viewing on an x.v. color compliant television via HDMI.
Gain Up: When shooting dark scenes, you can activate the Automatic Gain Control (AGC) to brighten the image. The image is brightened but the overall color tones will appear grayish.
Wind Cut: This feature helps to cut down on noise created by the wind on the microphone. It can be turned on or off through the menu.
Fader Effects: You can add effects at the beginning and end of videos for a more professional recording. You can select from six fade effect modes: Fader-White, Fader-Black, Wipe-Slide, Wipe-Door, Wipe-Scroll, and Wipe-Shutter
Playlists: You can create a playlist by collecting previously recorded video files. By playing back the playlist, you can view your original video clips in whatever order you like. The playlist can then be modified or deleted. If desired, you can dub a playlist to an external device. A total of 99 playlists can be created.
Divide: You can divide a selected video file into two separate video files.
Trimming: You can select the necessary part of a video file and save it as a new video file.
Digital Still Camera Features
Image Size/Quality: The camcorder records JPEG still images in the following resolutions (approximate number of storable stills for each resolution listed below)
Aspect Ratio
Resolution
Quality
2GB SD card
8GB SDHC
16:9
1920 x 1080
Fine
2,100 images
8,330 images
Standard
3,210 images
9,999 images
4:3
1440 x 1080
Fine
2,770 images
9,999 images
Standard
4,360 images
9,999 images
640 x 480
Fine
9,999 images
9,999 images
Standard
9,9999 images
9,999 images
Capturing Still Images from Video: You can capture a desired scene from a recorded video, and store it as a still image. Captured still images are stored at a resolution of 1920 x 1080. The image can be elongated in the horizontal or vertical directions depending on the picture quality of the source video file.
Self-Timer: By setting the self-timer, a still image is recorded 2 or 10 seconds after pressing the Recording button. You can also set the self-timer to record 3 seconds after the face of the photographer is detected.
Continuous Shooting: When Continuous Shooting is turned on and the Record button is held down, the camcorder stores one still image after another. The interval between still images is approximately 0.3 seconds.
Face Detection Zoom: You can enlarge the part including a face in a still image and save it as a new file. Zoom images are saved in a 16:9 aspect ratio regardless of the original aspect.
Battery Information
Battery Pack: The HD camcorder comes with the BN-VF808U Lithium-Ion battery pack. Longer lasting optional batteries are also available. The batteries have the following performance specifications:
Battery Pack
Battery Times
Charging Time
Recording Time
BN-VF808U (supplied)
1 hr 50 min.
1 hr 25 min.
BN-VF815U (optional)
2 hr 40 min.
3 hr.
BN-VF823U (optional)
3 hr 40 min.
4 hr. 30 min.
Note: Recording Time specifications taken when the camcorder's LED light is off and the monitor backlight is set to Standard mode.
Battery Data Display: The HD camcorder allows you to check the remaining battery power by percent and remaining recording time in minutes on the unit's LCD monitor.
Quick On/Off: The JVC GZ-HM200 turns On and Off by simply opening the camcorder's LCD monitor.
Quick Restart: If the camcorder's LCD monitor is opened again within 5 minutes, the camcorder starts quickly. The power consumption used for the 5 minute period after the LCD monitor is closed is approximately 1/3 that used during recording. This enables you to save more power than leaving the power on.
Auto Power Off: To save battery power, the camera will automatically turn itself off if it's not operated 5 minutes. The Auto Power Off function can be deactivated.
Software and Computer Information
Everio MediaBrowser: The JVC GZ-HM200 comes supplied with a CD-ROM which includes Everio MediaBrowser software. The Everio MediaBrowser allows you to download video files from the JVC flash-memory camcorder to your PC, iTunes, and YouTube. The MediaBrowser software provides the following functions.
Save On Computer: You can select video content from the camcorder's inserted SD/SDHC memory card and save files to your computer.
Library: The Library is a place where all the video files used in MediaBrowser are stored.
Manage Videos: You can view your video in a calendar or create lists according to themes to organize videos.
Playback Videos: You can play back the videos stored in the camcorder by connecting your camcorder and the computer.
Edit Videos: You can edit videos that include unwanted scenes.
DVD Creation: Everio MediaBrowser supports the recording of 3 disc formats: DVD-Video, AVCHD, and BD (Blu-ray).
Export to iTunes: Video files with iTunes exporting settings configured on the camcorder are converted for iPod supported format and added to iTunes.
Upload to YouTube: Video files with YouTube uploading settings configured on camcorder are converted for YouTube supported format and uploaded to YouTube.
System Requirements: Your Windows PC must meet the following system requirements to use the included software.
System Requirements
Windows Vista
Windows XP
OS
Windows Vista (32-bit pre-installed): Home Basic (SP1), Home Premium (SP1)
Windows XP (pre-installed): Home Edition (SP2/SP3), Professional (SP2/SP3)
CPU
Intel Pentium 4: 1.6 GHz or higher, Intel Pentium M: 1.4 GHz or higher, Intel Core Duo 1.5 GHz or higher
RAM
2GB
1GB