The whole picture
Let's say you get rear-ended in traffic and that forces you to collide with the car in front of you. With Owlcam mounted on your windshield, you have a camera documenting your vehicle cabin and a camera documenting the road ahead. Timecoded video, instantly accessible on your smartphone, shows that you were rear-ended before you rear-ended the car in front of you and not vice versa. When it comes to the police report and insurance, Owlcam has just made your story a lot simpler.
The whole picture
Let's say you get rear-ended in traffic and that forces you to collide with the car in front of you. With Owlcam mounted on your windshield, you have a camera documenting your vehicle cabin and a camera documenting the road ahead. Timecoded video, instantly accessible on your smartphone, shows that you were rear-ended before you rear-ended the car in front of you and not vice versa. When it comes to the police report and insurance, Owlcam has just made your story a lot simpler.
Compact design
Owlcam's sleek, wedge-shaped design features two camera, two microphones, and a speaker. The cabin camera records in 720p while the road-facing camera records in resolution up to 1440p for exceptional detail. The built-in touchscreen display makes menu navigation and video playback a breeze. Power the camera by plugging into your vehicle's OBD-II input.
Real-time access
With 4G LTE connectivity, the Owlcam uploads all recorded video to the cloud for real-time, remote viewing on the Owlcam app. If you have a new driver in the family or own a fleet of vehicles, it's an easy way to keep tabs on what's going on when you're not in the car. Owlcam also has live agents on hand in the event of a crash. If impact is detected, the camera will ask if you need emergency assistance.
Your Owlcam includes 1 year of wireless LTE service. Check Owlcam's website for details on data plans after your first year. Without a data plan, Owlcam will still record video and is available on your Wi-Fi-connected smartphone.
Dash cam essentials
This camera's built-in G-Sensor will detect hard braking or a collision, while built-in GPS geostamps the video. Two weeks of recorded video is available, and Owlcam also lets you save essential video using voice control. You'll also benefit from motion sensor-prompted security features when your vehicle is parked. A built-in green LED light lets would-be thieves know that your vehicle is being monitored.
If any impact or broken glass occurs, you'll receive an alert on your phone and will be able to access a live view from the Owlcam. One step further, the Owlcam's onboard GPS allows you to track your vehicle in the event that it's stolen.
Installation
Powering this system is as simple as plugging the included power adapter into your vehicle's OBD-II input. Owlcam includes a low-profile mounting solution that gives you a clean, near-factory look. To pair your phone with the camera, follow the on-screen prompts at startup.
Note: Owlcam works with most 1996-up vehicles, except Tesla's Model 3. For semi trucks with no OBD-II input, an adapter will be required.
READ LESS
Product highlights:
dual-camera dash cam
also includes OBD-II vehicle power cable, and mount
voice-controlled file saving
120° wide-angle lens
real-time video accessible remotely via Owlcam app

app works on iOS 11/Android Oreo and later

captures front and in-cabin view
LTE Data Plan subscription (free for first year, then $99 per year)

cloud-based video storage
emergency assistance when crash is detected
alerts for dents and broken glass
view location of your vehicle on your phone
works in all 50 states and Puerto Rico
More info:
cabin camera resolution: 720p
dash cam resolution: 1440p
touchscreen LCD display for viewing
built-in G-sensor, GPS, Wi-Fi, and 4G LTE
dimensions: 2-1/2"H x 3-1/2"W x 1-3/16"D
warranty: 1 year
MFR # CNINVAPP789SH
What's in the box:
Dash camera with 2.4" LCD display
OBD power adapter with 9' cable (USB-C plug)
Tuck stick
Three 5" flexible cable ties
Suction Beam arm
Spare suction cup
3 Suction Beam tails (7" / 5" / 3" lengths)
Installation
What's In The Box/Letter from CEO
4 Window decals
Owlcam reviews
Average review:
Thanks for submitting your review
Most reviews are processed and published within 5 business days. You will receive a confirmation email once your review has been published.
Customer photos
More details on the Owlcam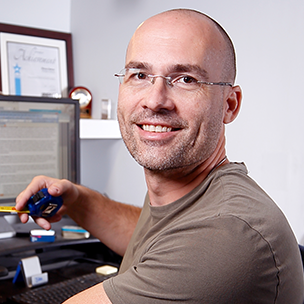 Researched by Crutchfield's

Stacey B.
Product Research
Features
Overview: Owlcam (Model 725-100) is a smart dash cam with a 4G LTE data plan that protects you, your car, and your belongings. It installs in about 6 minutes with the included windsheld/dash mount. Owlcam features front and rear cameras to record the road ahead, as well as inside the cabin, and connects to your smartphone or computer via Bluetooth or Wi-Fi. The camera is powered by your vehicle's OBD-II port, which is found in most every vehicle manufactured since 1996. The camera's dimensions are 3.47" x 2.51" x 1.1", and weighs 3.9 ounces.
Cameras: Owlcam's front-facing camera has a wide 120° diagonal field of view and a bright f/2.14 aperture. It features a 6-element lens (1 glass and 5 plastic), with a hybrid blue glass IR filter. Owlcam has a 4-megapixel image sensor with 2-µm sized pixels. The outside camera records 1440p high definition video at 30fps in H.265 (HEVC) format with AAC stereo audio. The rear facing inside camera records 720p HD video. You can turn off the inside video and audio recording, if desired. Videos are processed by the built-in 2.2 GHz, Octa-core processor and 3 GB RAM.
Touchscreen Display: Owlcam has a 2.4" (diagonal) LCD Touchscreen Display to help you aim the front camera and show you what you're recording. It has 240 x 320 pixel resolution at 166ppi, with 400cd/m2 max brightness and an 800:1 constrast ratio. You can use the touchscreen to maneuver through the menu and for making camera settings. Swiping the touchscreen up or down switches between a split screen showing front and rear camera to full screen showing only the front camera (and rear cam off).
Sensors: Owlcam has several sensors that help detect incidents and other occurrances to help you keep up with what's going on in and around your vehicle. It includes a 3-axis gyroscope to detect impacts, and a 3-axis accelerometer to monitor movement inside or outside of the vehicle. It also has a digital compass to record your direction. Three built-in temperature sensors also monitor the interior temperature of the cabin.
Inside Lights: Two bright LEDs beside the touchscreen display are designed to illuminate the interior of your vehicle when a break-in or interior motion is detected. This provides easier identification of the person entering your vehicle after dark.
Video Storage: As you drive, Owlcam records outside and inside video and audio in a continuous loop on its 64 GB internal memory. In the Owlcam app, you can choose how often that video is overwritten, choosing from 30 seconds, 24 hours, or Max (to the full capacity of the internal memory). When an incident is detected, the video is automatically saved and protected from being overwritten.
Guard Mode: When the car is parked, Guard Mode takes over, monitoring inside and outside of your vehicle. While it is in Guard Mode, the front facing green LED is illuminated, alerting would-be thieves that the car is being monitored. If motion or impact is detected, Owlcam automatically saves the recording, beginning 20 seconds before the detection took place. Alerts for Slight Impacts or Movements (coded yellow) and Significant Impacts (coded red) are sent directly to your phone. In the Owlcam app, you can choose the length of time the Guard Mode is in effect: 24 hours, 48 hours, or 72 hours.
"OK, Presto": Owlcam features Voice Control that lets you create and save a video clip by saying "OK, Presto!" followed by a voice tag identifying the clip. Instantly, the video clip is saved and sent right to your phone so you can view, edit, and share it.
4G LTE Data Plan: Owlcam is equipped with 4G LTE wireless technology that instantly stores your video in the cloud, and sends alerts when an incident occurs. There's no memory card to remove to view your video. The 4G LTE connection also lets you view live Owlcam video with audio from anywhere. The LTE data plan works in all 50 U.S. states and Puerto Rico. Each month, you receive unlimited Instant Video Alerts, and a total of 60 credits. For each minute you view your video history or view a live image from your vehicle, you use up a credit. In addition, each time "OK Presto" voice control is used to instantly save a clip, you use a credit. You can mix and match creditsh as you choose. If you run out of credits, you can purchase 60 additional credits through the app for $4.99. The monthly credits do not roll over at the end of the month, but the unused in-app purchased credits do. Up to three cars and up to 4 guest drivers can be included on a single Owlcam account. Owlcam's data plan is free for the first 12 months after purchase, and $10/month or $99.00/year afterwards.
Owl 911 Assist: If Owlcam detects a crash, a live agent calls the driver through the Owlcam to check on their status. If there is no answer, or the driver requests help, the Owlcam agent will call the local emergency services, along with your GPS coordinates, on your behalf. Owl 911 Assist is included for the first 3 months after purchase, and is $7.99/month or $79/year thereafter.
Owlcam Video History: Video recorded by Owlcam is stored in the cloud for up to 60 days. Your video can only be seen by you on your device, even if the camera is stolen. The Owlcam app lets you compile a Crash Report with before/during/after video, plus other details of the accident. The report is sent to your email address as a PDF, and can be sent directly to your insurance company when you file a claim.
Bluetooth/Wi-Fi: The camera pairs with your phone each time you get into the car. Initially, you will need to link your phone to the device through a QR code on the camera's touchscreen. A secure Bluetooth connection is set up between your phone and Owlcam, so videos and alerts can only be viewed on your phone, even if the camera is stolen. You can also connect to Owlcam via Wi-Fi to view videos.
Note: Front camera 1440p video is only viewable at 720p resolution with a Wi-Fi connection. It is only viewable at 1440p with a 4G LTE connection.
Owlcam App: Owlcam connects to your smartphone through the free Owlcam App, which allows you to view live video, or watch, edit, and share videos from anywhere. Setup and control of the camera and account maintenance are all performed in the app. The Owlcam app is compatible with Android devices with version 8.0 and up, and iOS devices with version 11.0 or later.
Installation: Installation of Owlcam take only about 6 minutes. The camera is powered by the vehicle's OBD-II port, located under your dashboard. A "Tuck Stick" and three flexible cable ties are included for routing and securing the 9-foot cable up to your windshield. The camera mounts on a unique suction cup beam-type bracket that places the device low on your windshield so it doesn't obstruct your view. Three lengths of beam arms are included to help you optimize the installation for your particular vehicle. Owlcam has a magnetic mount that lets you properly aim the camera for a full view of the road ahead. For Jeeps and other vehicles with near vertical windshields, a special windshield mount is available from the manufacturer. Also, adapters are available for vehicles without an OBD-II port, or if your port is already being used.