About the Olympus Tough-6020
The go anywhere, do anything camera
Now you can dive into the pool, hit the slopes, or dash onto the rugby field — and just keep on snapping photos with the Olympus Tough-6020. It even lets you play pictures back and use other features just by tapping the top, back and sides of the camera. So if you're wearing gloves, it's still easy to use.
The go anywhere, do anything camera
Now you can dive into the pool, hit the slopes, or dash onto the rugby field — and just keep on snapping photos with the Olympus Tough-6020. It even lets you play pictures back and use other features just by tapping the top, back and sides of the camera. So if you're wearing gloves, it's still easy to use.
The Olympus Tough-6020 lets you try various setting options, and preview the results in a multi-frame window on the LCD before you take a photo. You'll get the perfect shot — and have fun taking it.
This camera has 1GB of built-in memory. But if you plan to shoot a lot of photos or high-def video clips, you'll probably want to add an SD memory card for more storage.
READ LESS
Product highlights:
14-megapixel effective recording
2-11/16" LCD screen
waterproof to 16 feet
freeze proof to 14°F
shockproof up to 5 feet
5X optical zoom (5X digital zoom)
dual image stabilization
35mm equivalent lens focal length: 28-140mm
high-definition movie mode (up to 720p resolution)
tap the side of the camera to preview pictures and use other features
face detection automatically sets focus, exposure, flash, and white balance for better portraits
motion detection calculates subject movement and sets ideal exposure and sensitivity to reduce blur
shutter speed: 1/4-1/2,000 seconds
high-speed USB interface
1 GB internal memory, and accepts optional SD/SDHC™ cards, (no memory card included)
3-13/16"W x 2-9/16"H x 1-1/16"D
weight: 5.6 oz. (without battery and media)
warranty: 1 year
Supplied Accessories:
rechargeable lithium ion battery
battery charger
A/V and USB cables
wrist strap
software CD-ROM
MFR # 227650
What's in the box:
Olympus Tough-6020 owner's manual
Digital camera (pink)
LI-50B Lithium-Ion rechargeable battery (3.7V/925mAh)
F-2AC-1A AC adapter (5V/500mAh)
54" USB cable (with a USB type-A connector on one end and a proprietary connector on other end)
62" A/V cable (with RCA composite video and mono RCA audio plugs on one end and a proprietary connector on the other end
Wrist strap
Quick Start Guide
Maintaining Water Resistance booklet
Note on PC software installation
Warranty card
Instructions note for AC adapter
Olympus Tough-6020 reviews
Average review:
Thanks for submitting your review
Most reviews are processed and published within 5 business days. You will receive a confirmation email once your review has been published.
Customer photos
More details on the Olympus Tough-6020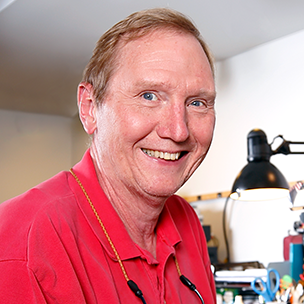 Researched by Crutchfield's

Mark G.
Product Research
Features
Recording Images
Displaying and Editing Images
Supplied Software
Memory Capacity
Features
Shockproof/Waterproof/Dustproof/Freeze-proof: The Olympus Stylus Tough-6020 is a rugged, everyday camera, designed for on-the-go photographers. The camera has a durable metal body and a shock-absorbing construction, designed to withstand a 5-foot fall, drop or other mishap (MIL-STD-810F standard). Its innovative waterproof seals and gaskets allow you to take underwater movies and pictures in the pool, lake, or ocean, up to 16.4-foot depths (IEC60529--IPX8/JISC0920 standard). The camera is also dustproof to an IEC standard 529 IP6X. For those who want to take pictures on the slopes, the camera can withstand temperature extremes down to 14° F (MIL-STD-810F standard).
Face Detection: The Stylus Tough-6020 has a Face Detection feature which tracks faces within the frame, and focuses and optimizes exposure for sharp, brilliant portraits.
Image Processing: This camera uses the TruePic III image processor, which was developed for the professional Digital SLR, to deliver superior images with true-to-life color, sharper detail, and less noise.
Optics: The Stylus Tough-6020 is equipped with a 5.0-25.0mm zoom lens (equivalent to 28-140mm in 35mm photography).
5x Optical/5x Digital Zoom: The camera has a 5x optical zoom to deliver sharper, clearer images and bring you closer to the action without taking a step. In addition to the 5x optical zoom, the camera has a 5x digital zoom. This gives you a seamless total zoom of 25x.
LCD Monitor: The camera is equipped with a 2.7" HyperCrystal III color LCD monitor with approximately 230,000 pixels. The monitor features a 2-step brightness adjustment, anti-glare technology, and an extra-wide viewing angle. The LCD monitor allows you to view images being taken as well as review stored images, even in direct sunlight.
Recording Media: The Olympus Stylus Tough-6020 digital camera records still images or motion video on the 1 GB internal memory (632 MB for shooting) or an optional SD or SDHC Memory Card. Still images are recorded in JPEG format. Motion video is recorded in MPEG-4 AVC/H.264 with sound.
14-Megapixel Image Sensor: The digital camera's high-resolution 14-megapixel image sensor delivers superior quality for larger prints without sacrificing detail. The camera features a 1/2.33" CCD with an effective pixel count of 14,000,000.
Dual Image Stabilization: The camera combines Sensor-shift Image Stabilization with Digital Image Stabilization, so you can capture sharp, blur-free images, even if your subject is moving.
Focusing Range: The focus range for the normal shooting mode is 24" to infinity for wide angle and telephoto lens extremes. In the macro mode, the range is 8.4" to infinity (wide) and 19.2" to infinity (tele). Super Macro mode allows you to take shots as close as 1.2" to 24".
White Balance: The Stylus Tough-6020 offers the following White Balance presets: Auto, Sunny Day, Cloudy Day, Tungsten Light, Fluorescent Lamp 1 (daylight fluorescent), Fluorescent Lamp 2 (neutral white fluorescent), Fluorescent Lamp 3 (white fluorescent).
Flash: The camera's built-in flash operates in the following modes:
Flash Auto: The flash fires automatically in low light or backlight conditions.
Red-eye Reduction Flash: This emits pre-flashes for red-eye reduction.
Fill-in Flash: The flash fires regardless of the available light.
Flash Off: The flash does not fire.
Self-Timer: You can take pictures of yourself using the built-in self timer. You can select a 12-second and a 2-second self-timer.
Pixel Mapping: In rare cases, the camera may acquire dead or stuck pixels in the CCD. Pixel Mapping allows you to engage a menu function and refresh the CCD, rather than sending the camera back to an Olympus service center. It is recommended that Pixel Mapping be done once a year.
Sleep Mode: To save battery power, the camera automatically enters the sleep mode and the LCD turns off after approximately three minutes with no operations performed. After 15 minutes the camera turns off completely.
Time and Date Information: The camera has an internal clock, and the time and date information can be recorded on each image, if desired. The automatic calendar system will display dates through 2099.
Power Requirements: The Stylus Tough-6020 operates on an LI-50B rechargeable Lithium-ion battery. A battery charger (F-2AC-1A) is supplied to charge the LI-50B. The camera can take up to approximately 200 photos with fully charged battery. Charging time is approximately 3 hours. The camera can also operate on AC power (useful during computer downloads or viewing images on your TV) using the optional D-7AC adapter with the CB-MA3 DC coupler. The battery also charges whenever the camera is connected to a computer via USB (Windows XP SP2, Windows Vista and Windows 7 operating systems).
Recording Images
Resolution: Several recording settings are available for still pictures and video, requiring varying amounts of memory:
Still Pictures:

Image Size: 14M--4288 x 3216, 8M--3264 x 2448, 5M--2560 x 1920, 3M--2048 x 1536, 2M--1600 x 1200, 1M--1280 x 960, VGA--640 x 480, 16:9L--4288 x 2416, 16:9S--1920 x 1080
Compression: Fine or Normal
Audio: With sound or Without Sound

Video:

Image Size: 1280 x 720 (16:9), 640 x 480, 320 x 240
Image Quality: Fine or Normal
Audio: With sound or Without Sound
Shooting Modes: The Stylus Tough-6020 camera offers 29 shooting modes, including 19 scene presets, for optimizing the shutter speed and exposure for specific conditions and subjects. You can choose from the following shooting modes: Intelligent Auto, Program Auto, Sensor-shift Image Stabilization, Panorama, Beauty Mode, Magic Filter (Pop Art, Pinhole, Fisheye, Drawing), HD Movie, and these scene modes: Portrait, Landscape, Night Scene, Night + Portrait, Sport, Indoor, Candle, Self-Portrait, Sunset, Fireworks, Cuisine, Documents, Beach & Snow, Underwater Snapshot, Underwater Wide1, Underwater Wide2, Underwater Macro, Pet, and Snow.
Continuous Shooting: The camera can take one frame at a time, or a sequence of pictures at a time by holding down the shutter button. Normal speed sequential shooting locks the focus and exposure on the first frame, and the shooting speed depends upon the image quality setting. High speed sequential shooting takes pictures at a faster speed than normal speed sequential shooting. Shooting speed is approximately 0.3 frame per second for normal and 1.2 frames per second at high speed.
Focus Lock: If it becomes difficult to focus on the subject due to low contrast to the surroundings, close up and far away subjects in the same shot, or quickly moving subjects, you can lock the focus on an object at a similar distance, then shoot the picture after recomposing the shot.
Sensitivity: The higher the ISO value, the greater the camera's light sensitivity and better its ability to shoot in low light. The Stylus Tough-6020 can automatically set the camera's sensitivity according to the conditions around the subject. To minimize blur caused by a moving subject or camera movement, the camera can automatically use a higher sensitivity (compared to Auto). Manual settings include ISO 64, 100, 200, 400, 800, or 1600 equivalents.
AF Mode: There are three AF (auto focus) modes:
Face/iESP: the camera determines the subject, even when not in the center. If a face is detected, the camera focuses on the face when the shutter button is pressed halfway.
Spot AF: focus detection based on the subject within the AF target mark
AF Tracking: The camera tracks the subject's movement automatically to focus on it continuously.
Panorama: Using the included software it is possible to connect images with overlapping edges together into a single panoramic image. You can select "Auto" or "Manual" Panorama, which allows you to put up to 3 images together, or "PC" for up to 10 images to be linked together on your computer using the supplied software.
Exposure Compensation: In some situations, you may get better results by adjusting the exposure slightly using exposure compensation. You can adjust from -2.0 to + 2.0 EV in 1/3 stop increments.
Still Image Audio Recording: When activated, the camera's built-in microphone can be set to record four seconds of audio after the shutter button is released and the picture is taken. In the playback menu, you can add up to 4 seconds of audio to still pictures.
Displaying and Editing Images
Image Playback: Once still images or movies have been captured, the camera gives you several options for playing them back:
Manual Playback: view images manually one-by-one
Slide Show: play still images back as a slide show. You can select to include all, or images from a single event, or in a specific collection created with PC software. You can choose from five types of background music and three types of transitions.
Photo Surfing: images are searched and related images are selected for playback as a group
Index View: For viewing multiple images at once, you can create an index display of 12 or 30 frames.
Outputs: The Stylus Tough-6020 is equipped with a mini-HDMI (Type C) output for connecting the camera to an HDMI-equipped HDTV. The output can be set to 1080i, 720p, or 480p/576p. If the connected HDTV is compatible with HDMI Control, you can set the camera to be controlled by the TV's remote control. The camera also has a proprietary multi-function jack used as an audio/video output (with the supplied composite video/mono audio cable) or a USB port (with the supplied USB cable).
Editing Still Images: You can edit images in the camera and store them as new images before transferring them to a computer. Types of edits you can make include:
Size: You can resize a picture to 640 x 480 or 320 x 240 and save it as a new image file. You can also crop a picture and save it as a new image file.
Color Edit: Color Edit feature changes the color of the picture and saves it as a new file: black & white, sepia, high saturation, low saturation
Frame: Frame edit feature lets you integrate a frame within an image
Label: Label edit feature lets you select a preset label and integrate the label into the image.
Editing Pictures: If a picture you have taken turns out less-than-perfect, you can edit it using one of the following:
Beauty Fix: The camera can make corrections to the subject's skin and/or eyes. You can select Clear Skin (soft, average, or hard), Sparkle Eye, or Dramatic Eye.
Image Size: You can save a high-resolution image as a separate image with a smaller size to use in e-mail attachments or other applications. You can choose 640 x 480 or 320 x 240.
Cropping: You can zoom in using the cropping frame, and create a new image.
Color Edit: You can change the color tone of the image to black & white, sepia, high saturation or low saturation.
Calendar: You can add a calendar to an image
Shadow Adjust: You can brighten areas that are dark due to backlighting of other reasons
Redeye Fix: Red-eyes caused by flash shooting can be retouched.
Erasing/Protecting Images: Unwanted images can be erased one at a time or all at once. You can protect important images to avoid accidentally erasing them. Once an image is protected, it cannot be erased during a single-frame erase or all-frame erase function. Protected images are erased when the memory is reformatted.
PictBridge Printing Capability: Using the supplied USB cable, you can connect this camera directly to a PictBridge-compliant printer. PictBridge is a standard that allows you to connect a PictBridge compliant camera directly to a PictBridge compliant printer and make prints, regardless of brand.
Exif Print (Exif 2.2): The Olympus Stylus Tough-6020 conforms to Exif Print, a worldwide standard. Vital camera settings (such as exposure mode, white balance, exposure time) and scene data are recorded to the image file when it's captured. Printers compatible with Exif Print are able to use this information to produce high quality photographs, exactly the way they were intended at the time of capture. This intelligent communication process also allows the printer to correct for poor lighting or mistakes, resulting in prints that can be even better than the originals.
Print Reservation: Applying Print Reservation to your pictures allows you to take the SD/SDHC Card to a DPOF-compatible photo lab for printing, or print them on a DPOF-compatible printer at home, without using a computer. DPOF is the Digital Print Order Format and allows you to add information to your picture files such as which pictures to print, the number of prints desired, add the date and time to each image, etc.
Supplied Software
Built-in Software: This camera has application software, as well as the full instruction manual on PDF, stored on the internal memory of the camera. When you initially connect the camera to your computer, you should install the software and manual. The camera and software are compatible with computers running the following operating system: Windows XP SP2 or later, Windows Vista, or Windows 7.
Mass Storage Device: When the camera is used as a Mass Storage device, you can connect it to computers running the following operating systems: Windows 2000 Professional, Windows XP Home Edition, Windows XP Professional Edition, Windows Vista, and Windows 7, as well as Mac OS X v10.3 or later.
Memory Capacity
Still Images:
Image Size
Compression
Number of Still Pictures
Internal Memory
(632 MB)
1 GB SD card
With Sound
Without Sound
With Sound
Without Sound
14M
4288 x 3216
Fine
89
94
133
140
Normal
168
185
251
276
8M
3264 x 2448
Fine
148
161
220
240
Normal
269
315
400
469
5M
2560 x 1920
Fine
227
259
337
385
Normal
412
532
613
790
3M
2048 x 1536
Fine
326
396
484
589
Normal
561
808
846
1226
2M
1600 x 1200
Fine
493
674
732
1001
Normal
749
1263
1133
1938
1M
1280 x 960
Fine
652
1011
984
1540
Normal
963
2022
1430
3004
VGA
640 x 480
Fine
1189
3370
1820
5461
Normal
1444
6741
2145
10013
16:9L
4288 x 2416
Fine
117
125
175
187
Normal
217
246
324
368
16:9S
1920 x 1080
Fine
459
612
690
924
Normal
722
1189
1092
1820
Movies:
Image Size
Image Quality
Continuous Recording Length
Internal Memory
(632 MB)
1GB SD Card
With Sound
Without Sound
With Sound
Without Sound
1280 x 720
Fine
8 min 36 sec
8 min 43 sec
13 min 18 sec
13 min 29 sec
Normal
12 min 48 sec
13 min 5 sec
19 min 48 sec
20 min 13 sec
640 x 480
Fine
12 min 48 sec
13 min 5 sec
19 min 48 sec
20 min 13 sec
Normal
25 min 3 sec
26 min 8 sec
38 min 44 sec
40 min 25 sec
320 x 240
Fine
25 min 58 sec
27 min 8 sec
40 min 8 sec
41 min 57 sec