An ultra-thin recorder made for business
Slightly thicker than a good quality pen, the Olympus VP-10 voice recorder is ideal for business. Its sleek shape lets it easily fit into a purse, notebook, or jacket breast pocket — and it delivers low-noise, high-quality voice recording.
An ultra-thin recorder made for business
Slightly thicker than a good quality pen, the Olympus VP-10 voice recorder is ideal for business. Its sleek shape lets it easily fit into a purse, notebook, or jacket breast pocket — and it delivers low-noise, high-quality voice recording.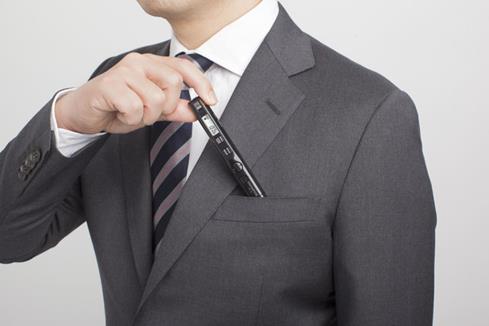 Easy recording anywhere
The VP-10 features stereo omni-directional stereo microphones for clear, detailed recording. And it has a sophisticated anti-rustle filter that can distinguish between a voice and the rustle of cloth, so you can make a low-noise recording even with the VP-10 in your shirt pocket. The VP-10's built-in noise cancellation technology ensures you'll get the best recording possible.
The REC slide switch lets you quickly and quietly activate the record function, so you won't disrupt the meeting fumbling with controls. And when the power is off, you can start recording instantly with just a touch. That can be useful when the meeting has just ended, but someone comes up with "just one more thing" as everyone packs up to leave.
Simple sound adjustment
Select what you want to record, such as lectures, music, or personal memos, and then one of four Scene Select options: dictation, conference, meeting, or pocket. The VP-10 automatically adjusts the recording levels for you. Choose either MP3 mode for maximum recording time, WMA mode for better sound quality, or PCM for highly detailed CD-quality audio.
USB data transfer
The VP-10 has a built-in USB connector – just plug the recorder into your computer and you can easily transfer your files. Plus, you can also recharge the recorder's battery via that same USB connection. And you can also use the VP-10's 4GB internal memory as a thumb drive to transfer files from one computer to another.
Playback options
Use the built-in speaker for playback, or plug in your headphones for more discreet listening. Voice Playback mode skips the non-vocal parts of your recording, so you don't waste time. The Voice Balancer function compensates for distance — great for recordings of interviews or meetings. There are also Transcription and Language modes that let you quickly jump forward or skip back to re-listen to passages repeatedly before moving on.
The VP-10 can deliver up to 50 hours of operation with a single "AAA" battery (available separately). If you use a rechargeable "AAA" battery, the VP-10 will automatically recharge it while connected to a USB port.
READ LESS
Product highlights:
built-in stereo omni-directional condenser microphones
4GB internal memory
records to MP3, WMA, or PCM audio files
built-in recording functions:

touch-activated recording
add up to 99 index marks for easy access to specific points in a recording
noise cancellation minimizes background noise for clearer playback

LCD display
built-in speaker
Scene Select automatically optimizes settings for different uses, including lecture, meeting, and dictation
Voice Playback automatically skips non-voice portions of recording
Voice Balancer automatically adjusts playback levels to compensate for low recording levels during some passages
built-in high-speed USB interface with retractable connector allows transfer of files to a PC
minijack (3.5mm) headphone output
up to 50 hours recording or 29 hours playback with 1 "AAA" battery (available separately)
11/16"W x 5-3/16"H x 13/16"D
weight: 1.4 oz. (with battery)
warranty: 1 year
MFR # V413111BU000
What's in the box:
Slim-style digital voice recorder (black)
"AAA" Ni-MH rechargeable battery (1.2V 750mAh)
12" USB extension cable (Male Type A USB on one end and female Type A USB on other end)
Basic Manual
Warranty/Online registration card
We don't have any reviews, yet.
Submit a review and then enter to win a $350 gift card.
Be the first to review this product
Thanks for submitting your review
Most reviews are processed and published within 5 business days. You will receive a confirmation email once your review has been published.
Customer photos
More details on the Olympus VP-10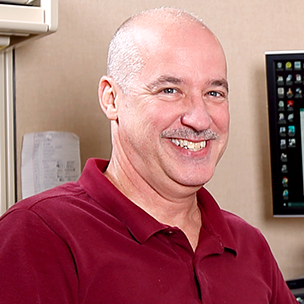 Researched by Crutchfield's

Russ B.
Product Research
General Features
Recording Features
Edit and Playback Functions
General Features
Overview: The Olympus VP-10 is a slim-style digital voice recorder that will fit in your pocket. The device records onto the built-in 4 GB flash memory. The recorder has an omni-directional built-in stereo microphone, a 10mm diameter dynamic speaker, and a headphone jack. The VP-10 operates on a single "AAA" NiMH rechargeable battery (supplied) or one "AAA" alkaline battery (optional). It has a spring-loaded clip to keep the recorder secure in your pocket.
LCD Display: The VP-10 features a 3/4"W x 1/4"H backlit, monochrome LCD display which indicates recording and playback information. The recorder will display the elapsed or remaining recording time in hours, minutes, and seconds. When not recording, the current time and date can be displayed. You can set the display contrast to one of 12 levels.
Date and Time: The recorder features a built-in clock. If you have set the time and date, information as to when a sound file was recorded is stored automatically with that file.
Built-in Stereo Microphone: The unit features two built-in microphones on the top of the recorder, angled at 180 degrees, for a wide pickup pattern. You can set the recording level to Low or High. An external microphone cannot be connected.
Headphone Jack: A 3.5mm headphone jack is provided on the top of the recorder to allow you to listen to recorded files, or monitor the audio during recording. No headphones are included with the recorder.
Recording Memory: The VP-10 features a 4 GB internal memory for recording and storing files. The recorder does not accept memory cards.
USB Plug: The VP-10 has a Type A USB plug behind a removable cap at the bottom to let you plug the unit directly into your computer for transferring files, and charging the included rechargeable battery. The unit is Hi-speed USB 2.0-compatible, and can work with the following Operating Systems: Windows 8/8.1, Windows 7, Windows Vista, and Mac OS X (v10.5-v10.9).
Power Requirements: The recorder is powered by a single "AAA" rechargeable NiMH battery (included). When the rechargeable battery is exhausted, you can use an alkaline battery to continue recording. In the menu, you can indicate the type of battery being used, Ni-MH or Alkaline, for best performance. When Alkaline has been selected, the recorder will not attempt to charge the battery when it is plugged into your computer via USB. Charging the Ni-MH battery via USB takes approximately 3 hours. A fully-charged battery provides the following battery life:
Recording Mode
Battery Type
Recording
Playback
Built-in Mic
Speaker
Earphone
LPCM
22.05kHz/16-bits
NiMH
20 Hrs
16 Hrs
19 Hrs
Alkaline
24 Hrs
19 Hrs
23 Hrs
MP3
128 kbps
NiMH
22 Hrs
18 Hrs
22 Hrs
Alkaline
27 Hrs
21 Hrs
28 Hrs
WMA
32 kbps mono
NiMH
26 Hrs
19 Hrs
23 Hrs
Alkaline
33 Hrs
24 Hrs
29 Hrs
WMA
5 kbps mono
NiMH
38 Hrs
19 Hrs
23 Hrs
Alkaline
50 Hrs
24 Hrs
29 Hrs
Recording Features
Recording Format: The VP-10 records audio files in four recording modes: Linear PCM 22.05kHz/16-bits, MP3 128 kbps, WMA 32 kbps mono, and 5 kbps mono. The lower bit rates provide longer recording times while higher bit rates offer better quality recordings. The maximum size for a single file is limited to approximately 4 GB in MP3 format and 2 GB in Linear PCM (WAV) format. Specifications per recording mode are as follows:
Recording Mode
LPCM
22.05 kHz / 16-bits
MP3
128 kbps (mono)
WMA
32 kbps (mono)
WMA
5 kbps (mono)
Sampling Frequency
22.05 kHz
44.1 kHz
44.1 kHz
8 kHz
Frequency Response
50 Hz - 10 kHz
50 Hz - 17 kHz
50 Hz - 13 kHz
50 Hz - 3 kHz
Approximate Recording Time
Internal 4 GB memory
12 hours
66 hours
258 hours
1620 hours
Low Cut Filter: The VP-10 has a Low Cut Filter to minimize low frequency sounds. This helps make voice recording clearer, especially in windy conditions.
Anti-Rustle: The recorder's Anti-Rustle setting helps to reduce noise cause by the unit rubbing against clothing while recording in your pocket.
Recording Scenes: A recording setting can be set to one of five templates to suit the recording scene or situation. Each Recording Scene designates specific settings to suit the scene, including Recording Level (Lo/Hi), Recording Mode (MP3 128 kbps only), Low Cut Filter (On/Off), and Anti-Rustle (On/Off). The available Recording Scenes include:
Pocket: For recording sounds over a wide area while the voice recorder is still in your pocket.
Dictation: For recording your own voice and other sounds that are extremely close.
Conference: Suitable for recording conferences in a large space
Meeting: Suitable for recording a meeting held in a small space.
DNS: Suitable for Speech Recognition software
VCVA Function: You can set the VP-10 to automatically start recording when it picks up sound and shut off when the sound stops. The Variable Control Voice Actuator (VCVA) lets you adjust the volume level threshold for starting and stopping recording. The VCVA level can be set to different values.
Speech Recognition: Optional Dragon NaturallySpeaking software can automatically convert speech into text, making it easier to transcribe your recordings.
Hold Function: The recorder has a sliding On/Off switch. While recording or playing back a file, moving the switch to the Off/Hold position puts the recorder in the Hold mode. The recording or playback continues, but no other operations can be performed. This prevents any accidental operations during recording or playback.
Edit and Playback Functions
Playback Volume: The Olympus VP-10 lets you adjust the playback volume between 00 and 30.
Playback Frequency Response: The best frequency response during playback is 20 Hz to 20 kHz. The playback frequency response may be narrower depending upon the recording format.
File Storage: The recorded files are separated into two folders--Recorder and Music. Up to 999 recordings can be made. You can search within each folder to find the desired file to play back, or use the Date Search function to search for files by their recording date.
Playable Files: The recorder can play back files in the following formats, sampling rate, and bit rates:
File Format
Sampling Rate
Bit Count/Bit Rate
WAV
22.05 kHz, 44.1 kHz
16 bits
MP3
MPEG 1 Layer 3: 32 kHz, 44.1 kHz, 48 kHz
MPEG 2 Layer 3: 16 kHz, 22.05 kHz, 24 kHz
8 to 320 kbps
WMA
8 kHz, 11 kHz, 16 kHz, 22 kHz, 32 kHz, 44.1 kHz, 48 kHz
5 to 320 kbps
Play Scene: The VP-10 has two Play Scenes: Transcription and Language Study. The Transcription mode is convenient for creating the minutes and written records from the recorded files of a meeting or interview. When you press Play/Stop, the audio is rewound 3 seconds from that position so you can check your transcript. The Language Study mode is convenient for playing back conversations and language study material many times repeatedly.
Playback Speed: You can adjust the playback speed as you desire; slowing it down to review spots you couldn't understand, or speeding it up to listen to meeting content at a faster speed. You can vary the playback speed by 0.1x increments from 0.5x (half speed) to 2.0x normal speed. When playing back at a different speed, the VP-10 automatically adjusts the pitch to make the audio sound close to normal. You cannot manually adjust the pitch of the playback audio.
Repeat Mode: The Repeat function lets you repeat the playback of a file or all files in a folder.
Voice Balancer: The Voice Balancer function adjusts the volume levels of all speakers to roughly the same level for clearer playback. This compensates for uneven voice recordings when persons are varying distances away from the microphone.
Noise Cancel: When listening to voice recordings, you can engage the Noise Cancel function to dramatically reduce unwanted background noise for clearer voice playback.
Index Marks: Setting an index mark lets you quickly find a location you want to listen to while fast forwarding or fast rewinding. Up to 99 index marks can be placed on a single file.
File Divide: Large files, or files with long recording times, can be divided for easier management or editing.
Erase: You can erase your recorded messages one by one, or all messages in a folder at one time.
File Lock: To prevent a file from being accidentally erased or edited, you can lock it. When a file is locked, it is regarded as a read-only file. It can later be unlocked, if desired.
Q
Crutchfield asked: Why did you buy this?
A
It seems to be a discreet way of recording oice and fun. I like the design and I am familiar with the name, Olympus. I believe this will be a very reliable product.
[ Scottie65 Apr 19, 2016 ]