About the Canon Speedlite 430EX II
Experienced photographers know that perfect lighting is essential to getting the perfect shot. Canon's Speedlite 430EX II provides the versatility and power to achieve more professional-looking flash photography with compatible Canon cameras, including all EOS SLR and select PowerShot G series models.

Experienced photographers know that perfect lighting is essential to getting the perfect shot. Canon's Speedlite 430EX II provides the versatility and power to achieve more professional-looking flash photography with compatible Canon cameras, including all EOS SLR and select PowerShot G series models.
Fully automatic and manual operation
Simple to use, yet sophisticated, this flash's fully automatic evaluative through-the-lens (E-TTL) exposure control works together with your Canon camera to provide the right illumination for your photos every time. All of the necessary connections are made by mounting the flash to your camera's accessory shoe. A manual mode with adjustable power settings has also been included to provide maximum flexibility and creative control. Plus, an informative LCD panel lets you quickly confirm your flash settings for accurate shooting.
Advanced features for better shots
The 430EX II's flash head can be tilted and swiveled to place just the right amount of light where you want it. This also lets you bounce light from walls or ceilings to provide softer illumination with less glare and fewer shadows. And the powerful 430EX II puts more light at your disposal than your camera's built-in flash, so you can take shots from far greater distances in dim settings. This flash can also be used off-camera as part of a wireless multiple-flash photography system. Using Canon's Speedlite 580EX II as the "master" unit, you can trigger unlimited numbers of 430EX II's wirelessly to create dramatic lighting effects.
READ LESS
Product highlights:
compatible with all Canon EOS SLR cameras; also compatible with Canon PowerShot G series cameras
virtually silent operation
TTL and E-TTL flash exposure control
E-TTL II for compatible Canon EOS cameras and EF series lenses
flash controls settable through camera's LCD screen on compatible EOS digital SLR models
LCD information panel
flash head can be tilted and swiveled for bounce flash
one-touch quick-lock mechanism for easy attachment to camera
metal mounting foot for added strength and durability
manual or automatic flash head zooming over a range of 24mm-105mm
built-in wide-angle pull-down diffuser panel (covers focal lengths down to 14mm on a full-frame camera)
manual flash mode settings
wireless E-TTL flash operation as a "slave" unit
autofocus assist beam
maximum guide number (ISO 100) 141 ft./43m (at 105mm setting)
soft case and mini stand included
weight: 11.3 oz. (without batteries)
3-7/8"W x 6"H x 2-1/4"D
warranty: 1 year
MFR # 2805b002
Canon Speedlite 430EX II reviews
Average review:
Thanks for submitting your review
Most reviews are processed and published within 5 business days. You will receive a confirmation email once your review has been published.
Customer photos
More details on the Canon Speedlite 430EX II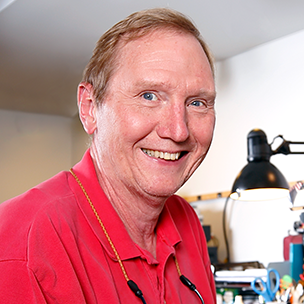 Researched by Crutchfield's

Mark G.
Product Research
Features
Specifications
Dimensions
Features
Compatibility: The Speedlite 430EX II is compatible with all Canon EOS cameras and PowerShot G series cameras.
LCD: The monochrome LCD window shows information on the flash's status. This includes (but is not limited to) flash range, zoom focal length, manual output level, multi flash settings, high speed sync, auto zoom for image size, and flash exposure compensation.
Shoe Mount: The 430EX II flash mounts to the intelligent shoe on the top of your compatible Canon EOS or PowerShot G series camera. Flash trigger, exposure setting, and focal length (zoom) setting are transferred to the flash via the intelligent shoe.
Variable angle: The firing direction of the flash is adjustable. The vertical angle ranges from 0° (straight forward) to 90° (straight up). The horizontal angle is 90° to the right and 180° to the left for a total range of 270°.
Pilot Lamp/Button: The pilot lamp/button lights when the flash is ready to fire, green when ready for quick flash, red when ready for full flash. Depressing the lamp/button fires a test flash.
Fully Automatic Flash Shooting: When you set the camera's shooting mode to program AE or full auto, E-TTL II/E-TTL fully automatic flash will make it as easy as normal AE shooting.
Flash Exposure Compensation: You can adjust the flash output as easily as normal exposure compensation. Can be set up to +/- 3 stops in either 1/2 or 1/3 stop increments. If flash exposure compensation has been set with both the Speedlite and the camera, the Speedlite's flash exposure amount will override the camera's.
FE (Flash Exposure) Lock: This lock enables you to lock the correct flash exposure for any part of the picture.
High Speed Sync: You can use the flash with all shutter speeds. This is convenient when you want to use aperture priority for fill-flash portraits.
Second-Curtain Sync: With a slow shutter speed, you can create a light trail following the subject. The flash fires right before the shutter closes.
Bounce Flash: By pointing the flash head toward a wall or ceiling, the flash will bounce off the surface before illuminating the subject. This can soften shadows behind the subject for a more natural-looking shot.
Flash Coverage: The flash coverage can be set to match the lens focal length from 24 mm to 105 mm (0.95" to 4.14"). It can be set automatically or manually. With the built-in wide panel on the 430EX II flash, the coverage will be compatible with ultra wide-angle lenses as short as 14 mm (0.551").
Note: EOS digital cameras have one of three image sensor sizes. The lens' effective focal length will differ depending on the camera's sensor size. The Speedlite automatically recognizes the EOS Digital camera's sensor size and automatically set the flash coverage for lens focal lengths from 25mm to 105mm.
Manual Flash: You can set the flash output from 1/64 power to 1/1 full power in full-stop increments.
AF-Assist Beam: Under low-light or low-contrast conditions, the built-in AF-assist beam will fire automatically to help the camera focus. The AF-Assist beam is effective from 2.3 - 32.8 ft (0.7cm - 10 m).
Wireless Selector Setting: The wireless selector is for switching between normal flash shooting and wireless flash shooting. Your choices are: off or slave. In the slave mode, the Speedlite 430EX II flash can be used as a remote flash, and in conjunction with other flashes to give you various lighting effects.
Custom Functions: You can customize the Speedlite features to suit your preferences. You have Six flash custom functions built into the 430EX II (set on rear LCD panel).
Batteries: The 430EX II flash uses 4 AA batteries. Alkaline, lithium, or nickel metal hydride (rechargeable) are recommended. Canon's testing with alkaline batteries yields a recycle time of 0.1 - 3.7 seconds and a flash count of 200 - 1400 (depending on flash settings).
Auto Power Off: To save battery power, the power will turn off automatically after a certain period of time (approximately 1.5 to 15 minutes) of idle use. To turn the Speedlite back on again, press your camera's shutter button halfway down.
Case: The padded case houses and protects the Speedlite 430EX II flash. There is also a small pocket inside the case, where you can store the stand for the 430EX II. The case has a flap lined with a Velcro strip to secure the flash in place.
Specifications
Guide Number: 105 m (at ISO 100)
Flash Range: 2.3 - 79.7 ft
Recycle Time (normal flash): 3.7 seconds
Dimensions
Flash Speedlite Dimensions: Because the flash angle is hinged for up/down adjustment and pivots for left/right adjustment, all three dimensions vary as follows:
Width: 2.835" to3.825"
Height: 5.975" to 6.435"
Depth: 2.25" to 3.125"
Weight: 11.3 oz. (without batteries)