About the Canon Speedlite 580EX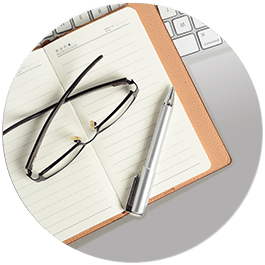 Canon's flagship Speedlight 580EX flash delivers the power, speed, and performance that demanding professional and advanced amateur photographers need. Compatible with Canon digital SLR cameras like the
EOS Digital Rebel
and
EOS 20D
, it offers an impressive level of control and precision for perfect, even lighting no matter how complex the shooting gets.
Canon's flagship Speedlight 580EX flash delivers the power, speed, and performance that demanding professional and advanced amateur photographers need. Compatible with Canon digital SLR cameras like the EOS Digital Rebel and EOS 20D, it offers an impressive level of control and precision for perfect, even lighting no matter how complex the shooting gets.
The 580EX's "Evaluative Through-The-Lens" (E-TTL) exposure control works together with your Canon camera to provide the right illumination for your photos every time. All of the necessary connections are made by mounting the flash to your camera's accessory shoe. This sophisticated flash can adjust its output based on your camera's sensor size. It even provides color temperature information to compatible Canon cameras to adjust for proper white balance.
An ultra-bright, 3-LED autofocus-assist beam helps you focus on distant subjects in low light. The 580EX can bounce light 180 degrees to the left and right for pleasing indirect lighting effects. A cool stroboscopic mode lets you fire a quick series of flashes to capture multiple images of a moving subject on a single frame. Use this mode to analyze your partner's golf swing or record the shattering of a pane of glass.
In addition to its fully automatic operations, the 580EX also provides 14 custom functions including a manual mode. A large LCD panel on the back makes reading important exposure data easy. Changing your settings is a snap thanks to a newly designed select dial.
This flash can also act as a "master" unit in a multiple-flash system. Transmitting wireless signals, the 580EX can trigger an unlimited number of additional Speedlite 580EX or 420EX flash units mounted off-camera, for exceptional lighting flexibility.
Note: For use only with compatible Canon cameras. Requires 4 "AA" batteries (not included).
READ LESS
Product highlights:
E-TTL flash exposure control
E-TTL II for compatible Canon EOS cameras and EF series lenses
auto focus-assist beam
white balance info transmitted to compatible Canon SLRs
stroboscopic flash setting
manual setting
full-swivel, 180 degrees (in either direction) flash head
flash head zooms automatically to match the imaging sensor
wireless E-TTL flash operation as a "master" or "slave" unit
maximum guide number (ISO 100) 190 ft./58m (at 105mm setting)
compatible with EOS Digital Rebel, EOS 20D, Canon PowerShot G6, and Canon PowerShot Pro 1
stand and soft case included
uses 4 "AA" batteries (not included)
weight: 13.2 oz. (without batteries)
3"W x 5-1/2"H x 2-1/2"D
warranty: 1 year
MFR # 9445A002AA
We don't have any reviews, yet.
Submit a review and then enter to win a $350 gift card.
Be the first to review this product
Thanks for submitting your review
Most reviews are processed and published within 5 business days. You will receive a confirmation email once your review has been published.
Customer photos
This review was collected as part of a promotion
More details on the Canon Speedlite 580EX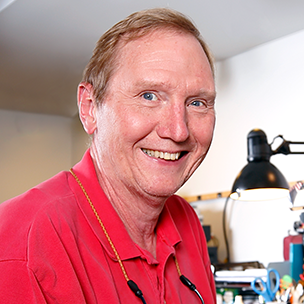 Researched by Crutchfield's

Mark G.
Product Research
Features
Specifications
Dimensions
LCD Display: The LCD display shows information on the flash's status. This includes (but is not limited to) flash range, zoom focal length, manual output level, multi flash settings, high speed sync, auto zoom for image size, and flash exposure compensation.
Shoe Mount: The 580EX flash mounts to the intelligent shoe on the top of the camera. Flash trigger, exposure setting, and focal length (zoom) setting are transferred to the flash via the intelligent shoe.
E-TTL/TTL Autoflash: The 580EX is compatible with E-TTL II (Evaluative-Through The Lens), E-TTL, and TTL (Through The Lens) metering modes. The proper mode is set automatically depending on the camera used.
E-TTL II-Evaluative flash metering with preflash reading and lens distance information

E-TTL-Evaluative flash metering with preflash reading

TTL-Off the film metering for real time flash metering
AF (Auto Focus)-Assist Beam: If the focal point lacks sufficient light or contrast, the 580EX's AF-Assist Beam will fire automatically to help the camera focus. The AF-Assist beam is effective from 0.6-10 meters (2-32.8 ft).
Flash Coverage: The flash head zooms to provide adequate flash coverage for the lens focal length in use (24mm to 105mm). The flash coverage can be set manually on the flash, or can be set automatically be the camera.
Wide Panel: The 580EX flash has a fold out wide panel which extends the flash to cover a 14mm wide angle lens.
Bounce Flash: When the flash is aimed directly at the subject, a harsh shadow may appear behind the subject. Using the vertical and horizontal adjustments on the flash to bounce the flash off the ceiling or wall can reduce or eliminate the shadow for a more natural looking picture.
Variable angle: The firing direction of the flash is adjustable. The vertical angle ranges from -7° (down) through 0° (straight forward) to 90° (straight up). The horizontal angle has a 360° range.
SE (Save Energy) Mode: If the flash isn't used (or adjusted) for 90 seconds the power is automatically turned off. If in wireless "slave" mode the power is turned off after 60 minutes.
Pilot Lamp/Button: The pilot lamp/button lights when the flash is ready to fire, green when ready for quick flash, red when ready for full flash. Depressing the lamp/button fires a test flash.
Flash Exposure Confirmation: If the correct flash exposure has been obtained, the flash exposure confirmation lamp lights for about three seconds after the flash fires.
High Speed Sync: When the flash mode is set to High Speed Sync, the flash can synchronize with all shutter speeds.
Catchlight Panel: A catchlight can be created in the subject's eye to add life to the facial expression.
Multi Stroboscopic Flash: A rapid series of flashes can be programmed to create the strobe effect. The total number of flashes, the flash frequency, and the flash output are programmable.
Color Temperature: To optimize a picture's white balance, the color temperature information is transmitted to certain Canon EOS digital cameras.
Flash Exposure Compensation: The flash exposure compensation can be set +/- 3 stops in 1/3 stop increments.
Flash Exposure Bracketing: You can take three flash shots while changing the flash output for each up to +/- 3 stops, again in 1/3 stop increments.
Fill Flash: Even in daylight the flash can be used for fill light to soften harsh shadows or illuminate a dark, backlit subject.
Manual Flash: The flash output can be set manually from 1/128 power to full power (1/1) in 1/3 stop increments.
Image Size: When the 580EX receives image size data from a EOS digital camera, the flash head automatically zooms to match the effective angle of view. The resulting flash coverage is more accurate.
Second-Curtain Sync: Using a slow shutter speed and second-curtain sync, a light trail is created following a moving object. The flash fires just before the shutter closes.
Custom Function Settings: Many of the automatic functions of the flash can be customized. A few of these include the flash metering mode, auto power off, test fire output, AF-Assist beam, and flash coverage to match image size.
Wireless Multi-Flash: The 580EX can be used as the "master" flash and any number of 580EXs or 420EXs can be triggered wirelessly by a master. The 580EX has a wireless mode switch which is set to slave, master, or off. There are four wireless channel options, the master and slaves must be set the the same channel. There are three group settings for sequential flashing (when used with a compatible camera).
Wired Multi-Flash: Up to four Canon Speedlite series flashes can be used in a wired multi-flash system. The wired flash system is used with film cameras only.
Batteries: The 580EX flash uses 4 AA batteries. Alkaline, lithium, or nickel metal hydride (rechargeable) are recommended. Canon's testing with alkaline batteries yields a recycle time of 0.1-6 seconds and a flash count of 100-700 (depending on flash settings).
External Power: On the side of the flash there is an input for an external power supply.
Guide number: 58m (at ISO 100)
Flash Range: 0.5-30 meters (1.6 to 98.4 feet)
Recycle Time (quick flash): 0.1-3 seconds
Recycle Time (normal flash): 0.1-6 seconds
Flash Duration: 2.3 milliseconds or less (with quick flash)
Flash Duration: 1.2 milliseconds or less (with normal flash)
Weight: 13.2 oz. (without batteries)
Because the flash angle is hinged for up/down adjustment and pivots for left/right adjustment, all three dimensions vary as follows:
Width: 2.971" to 4.704"
Height: 5.447" to 7.038"
Depth: 2.464" to 4.015"