About the Canon EOS 60D Kit
It shoots fast and handles smoothly. It's got hands-on SLR features for photography enthusiasts, but it's also as easy to use as any point-and-shoot camera. If you love taking pictures and you want to step up your game, the Canon EOS 60D should definitely be on your short list. You'll revel in the realism and depth of the photos you capture, right from day one. The 60D also boasts a 1080p HD video mode with full manual control of shutter speed and aperture to give your movies the exact look you want. And you can connect it directly to your compatible HDTV with an optional mini HDMI cable to share your freshly filmed clips and pics.

It shoots fast and handles smoothly. It's got hands-on SLR features for photography enthusiasts, but it's also as easy to use as any point-and-shoot camera. If you love taking pictures and you want to step up your game, the Canon EOS 60D should definitely be on your short list. You'll revel in the realism and depth of the photos you capture, right from day one. The 60D also boasts a 1080p HD video mode with full manual control of shutter speed and aperture to give your movies the exact look you want. And you can connect it directly to your compatible HDTV with an optional mini HDMI cable to share your freshly filmed clips and pics.
The EOS 60D comes supplied here with Canon's 18-135mm image stabilizing zoom lens. This tack-sharp lens offers versatile wide-angle and telephoto shooting options, plus the superior low-light performance and blur-fighting capability provided by image stabilization technology.
Keep on shooting when the lights get low
This cam's sensitive 18-megapixel CMOS image sensor records breathtaking photos with eye-popping detail. Canon gave the 60D an extra-wide sensitivity range to ensure you'll never miss a shot because of poor lighting conditions. Its extended high ISO settings make it ideal for night shots or indoor settings, where the lack of light would normally make shooting impossible. The 60D also offers Canon's Auto Lighting Optimizer, which automatically corrects the contrast and brightness of your images as they're recorded. This helps preserve subtle photographic details of complex subjects, like sunny highlights on your kids' faces against the deeply shadowed woods behind them.
Flexible LCD design
The EOS 60D is Canon's first-ever SLR with a tilt-and-swivel LCD. This bright, high-res screen lets you preview your camera settings in real time, making it easier than ever to grab fantastic looking shots of fast-moving action. Hold your camera up high or down low when you're composing your shots, and simply tilt the screen toward you so you can see it. This feature works out really well for shooting over the heads in a crowd, or taking low-level macro shots without stooping. Activate the on-screen electronic level to make certain your landscapes have perfectly straight horizons. The screen even flips around face-in to protect it when you travel.
READ LESS
Product highlights:
18-megapixel effective recording
APS-C-size CMOS image sensor (22.3 x 14.9 mm)
EF-S 18-135mm f/3.5-5.6 IS lens (35mm equivalent focal length: 29-216mm)
high-def movie mode with sound (up to 1080p at 30 frames per second)
high-res 3" tilt-and-swivel LCD screen (1,040,000 dots) with live view for composing photos and movies on-screen in real-time
extra-bright pentaprism optical viewfinder with dioptric adjustment
top-mounted LCD panel with backlighting displays camera and exposure settings
DIGIC 4 image processor for exceptional image quality and responsive shooting
9-point autofocus system with all cross-type sensors for rapid, precise autofocusing
63-zone metering system for highly accurate image exposure
built-in flash with flash exposure compensation
warranty: 1 year
Compatible Lenses:
compatible with all Canon EF and EF-S lenses
Exposure Modes and Controls:
continuous shooting mode: up to 5.3 frames per second (up to 58 JPEG Large/Fine images, 16 RAW images, or 7 RAW+JPEG images)
shutter speed range: 30-1/8,000 seconds, bulb
sensitivity or ISO (film speed equivalent) range: 100-12,800
shooting modes: auto (stills and movie), creative auto, program auto, shutter-priority, aperture-priority, manual (stills and movie), custom setting
File Formats and Storage:
still image storage modes: RAW, JPEG, or RAW+JPEG
top JPEG resolutions (pixels): 5,184 x 3,456 (3:2), 4,608 x 3,456 (4:3), 5,184 x 2,912 (16:9), 3,456 x 3,456 (1:1)
movie image size: up to 1,920 x 1,080 pixels
Connections and Dimensions:
high-speed USB interface
audio/video output
mini HDMI output (cable not included)
external stereo microphone input jack (microphone not included)
PC sync flash terminal
N3 terminal for optional Canon accessories including RS-60E3 remote switch
5-13/16"W x 4-1/4"H x 3-3/8"D (without lens)
weight (with battery and supplied lens): 42.6 oz.
Supplied Accessories:
Canon EF-S 18-135mm lens
rechargeable LP-E6 lithium ion battery
LC-E6 battery charger
adjustable neck strap
USB and audio/video cables
body cap
software CD-ROM (PC and Mac)
MFR # 4460B004
What's in the box:
Canon EOS 60D Kit owner's manual
EOS 60D Digital SLR camera body (with attached body cap)
EF-S 18-135mm f/3.5-5.6 IS lens (with attached rear lens cap and E-67mm front lens cap)
LP-E6 Lithium-Ion rechargeable battery (7.2V/1800mAh) with plastic terminal cover
LC-E6 battery charger
6.5' USB cable with in-line ferrite core (has a USB Type-A connector on one end and a Mini-B USB 2.0 connector on the other end)
59" Audio/Video cable with a composite video and stereo RCA connectors on one end and a Mini-B USB 2.0 connector on other end
Adjustable neck strap (with attached eyepiece cover)
EOS Digital Solution Disk ver.23.0 CD-ROM
Software Instruction Manual CD-ROM
Instruction Manual (English)
Instruction Manual (Spanish)
Pocket Guide (English)
Pocket Guide (Spanish)
Warranty card (lens)
Warranty card (camera body)
Do More with Macro booklet
Great Photography IS Easy booklet
"Try My Photo" brochure
USB Cable caution sheet
Manual correction sheet
Canon EOS 60D Kit reviews
Average review:
Thanks for submitting your review
Most reviews are processed and published within 5 business days. You will receive a confirmation email once your review has been published.
Customer photos
More details on the Canon EOS 60D Kit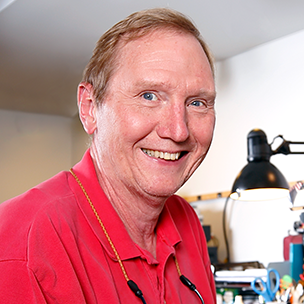 Researched by Crutchfield's

Mark G.
Features & specs
The Canon EOS 60D Kit replaces these items:
Product Research
Recording Features
18-135mm Lens
Play, Edit, and Print Functions
Battery Information
Supplied Software
Image Capacity
Recording Features
Lens Compatibility: The Canon EOS 60D digital SLR camera is compatible with all Canon lenses in the EF and EF-S lineup. This gives you a wide range of lenses to choose from, from ultra-wide angle to super-telephoto lenses. This kit includes the Canon EF-S 18-135mm IS zoom lens.
Viewfinder: The EOS 60D features an eye-level, pentaprism optical viewfinder with approximately 96% coverage. It has a built-in diopter so you can adjust the viewfinder to your eyesight with or without glasses. Separate dioptric adjustment viewfinder lenses (from +2 to -4), available from Canon, can be installed on the camera, if desired. When using the self-timer or remote control, the supplied eyepiece cover, attached to the neck strap, can be used to prevent light from entering the eyepiece.
Vari-angle Clear View LCD Monitor: The EOS 60D features a 3" Clear View TFT color LCD monitor with approximately 1,040,000 dots which allows you to view and shoot real-time images. The monitor swivels out and rotates up to 270° for shooting at difficult angles. The LCD monitor offers 100% viewing coverage and 7 brightness levels to choose from. The LCD monitor's anti-reflection and water-repellant coating provides a clearer and more smudge-resistant surface and a light sensor integrated into the screen enables automatic brightness adjustment in accordance with ambient light.
Live View: The Live View Function enables you to shoot still images or videos while viewing the image on the camera's LCD monitor. The Final Image Simulation function lets you view the effects of the camera's settings on the photo you are taking. You can check the color, white balance, lighting, exposure, depth of field, and aspect ratio before you take the shot.
Dual Axis Electronic Level: The EOS 60D also features a new Dual Axis Electronic Level and tilt display that aids in achieving perfectly level shots, displaying both roll and pitch in 1° increments, either in the viewfinder or on the LCD.
Grid Display: The grid display superimposes vertical and horizontal lines in the monitor during Live View to help you compose your pictures. You can choose from Grid 1 which divides the monitor into 9 sections--3 vertical and 3 horizontal. Grid 2 divides the monitor into 24 sections--4 vertical and 6 horizontal.
18.0 Megapixel CMOS Sensor: The EOS 60D features a Canon-designed 18.0 Megapixel APS-C size (22.3 x 14.9mm) CMOS sensor that captures a high level of resolution so it's easy to crop images for enlargement without concern of losing detail. A major factor in reducing noise, the CMOS sensor assures that images shot at highest sensitivity will be remarkably smooth. The image sensor has a 3:2 aspect ratio with 19-million total pixels (5432 H x 3492 V) and 18-million effective pixels (5200 H x 3462 V).
Sensor Cleaning: The camera has a self-cleaning sensor unit attached to the image sensor's front-layer (low-pass filter) to shake off dust automatically. The dust delete data can also be appended to the image so that the dust spots remaining can be erased automatically by the provided Digital Photo Professional software.
Note: Dust which could not be removed by the automatic sensor cleaning can be removed manually with a blower.
DIGIC 4 Image Processor: The EOS 60D's DIGIC 4 Image Processor ensures that images are captured, processed, and saved with remarkable speed. This improved processor makes possible a new 3:2 multiple aspect ratio, in-camera RAW image processing, creative filters, image resizing with new S2 and S3 image-recording quality. Large 18MP images can be shot at 5.3 fps. The chip's 14-bit signal processing give you excellent image gradation, enhanced Face Detection Live mode, Full HD video recording, and the Auto Lighting Optimizer.
Recording Media: The EOS 60D records images onto SD, SDHC, and SDXC memory cards. The camera is also compatible with Eye-Fi cards, which allow you to automatically transfer captured images to a personal computer or upload them to an online service via a wireless LAN.
Note: No recording media is supplied with the camera.
Image Recording Format: The camera records still images in JPEG and RAW (14-bit) formats in 3:2 aspect ratio. During Live View Shooting, you can also record images in 4:3, 16:9 or 1:1 aspect ratio. Simultaneous RAW+JPEG recording is also possible. In addition, the camera can record video in the MOV format (Video: MPEG-4 AVC/H.264, Audio: Linear PCM). Audio is recorded in monaural using the built-in microphone, or in stereo with an external stereo microphone (sold separately).
JPEG: You can choose from the following JPEG resolutions: Large (5184 x 3456), Medium (3456 x 2304), Small 1 (2592 x 1728 pixels). For each resolution, you can set the compression to Fine or Normal. Two other image sizes are available in Fine quality (compression) only: Small 2 (1920 x 1280) and Small 3 (720 x 480). Note: Resolutions of images of all aspect ratios are listed at the bottom of the page.)
RAW Format: The RAW file format records the image data as captured by the camera CMOS sensor without further processing and converts it to digital data and records it onto the card as is. RAW images can be processed in the camera and saved as JPEG images. You can choose from the following RAW resolutions: RAW (5184 x 3456), mRAW (3888 x 2592), or sRAW (2592 x 1728). You can also record a Large/Fine JPEG image along with a RAW or sRAW image simultaneously. mRAW and sRAW images cannot be processed in the camera; you must use the supplied software.
MOV Format (Video: H.264, Audio: Linear PCM): The EOS 60D supports 1920 x 1080 (30/25/24 fps) and 1280 x 720 (60/50 fps) in HD (high definition) mode and 640 x 480 (60/50 fps) in SD (standard definition) mode. Crop 640 x 480 is also available, providing a telephoto effect of approximately 7x. The camera can record up to 12 minutes of continuous HD video or 24 minutes of continuous SD video in a single clip. Using an optional 8 GB CF card, a total of 22 minutes of Full HD (1920 x 1080) or HD (1280 x 720) can be recorded, and a total of 46 minutes of 640 x 480 can be recorded.
Note: Video recording is only available in Live View Mode using the camera's LCD monitor.
Drive Modes: The Canon EOS 60D offers the following Drive (Shutter) modes.
Single Shooting: When you press the shutter button completely, one shot will be taken.
Continuous Shooting: While you press the shutter button completely, multiple shots will be taken continuously.

High-Speed: maximum 5.3 shots per second
Low-Speed: maximum 3 shots per second

Self-Timer: The camera will record an image 2 or 10 seconds after pressing the shutter button.
Note: The Canon EOS 60D is compatible with the following IR wireless remote controls (RC-1 or RC-5), so you can shoot remotely up to approximately 16.4 feet.
AF System: The EOS 60D features a 9-point, cross-type Auto Focus system. With f/5.6 and faster lenses, all 9 AF points are sensitive to both vertical and horizontal lines. With f/2.8 lenses, the camera's center AF point's sensitivity to vertical and horizontal lines is about twice as sensitive as the other AF points. You can manually select any of the 9 AF points to autofocus.
AF Modes: You can select the AF mode to suit the shooting conditions or subject. In Basic Zone modes, the most suitable AF mode is set automatically. You can choose from the following AF modes:
One-Shot AF: suited for still subjects, the camera focuses only once
AI Servo AF: for moving subjects when the focusing distance keeps changing. The subject will be focused continuously while the shutter button is pressed halfway
AI Focus AF: switches from One-Shot AF to AI Servo AF automatically if the subject starts moving
Manual Focus: When autofocus fails due to conditions or lighting, you can focus manually by setting the switch on the lens to MF and turning the focus ring until the subject looks sharp in the viewfinder.
AF Assist Beam: The camera's built-in flash (or an attached external flash) will fire a series of flashes in a row to assist during auto-focusing in low-light situations. This AF-assist beam is effective up to approximately 13.1 feet.
Shooting Modes: The EOS 60D offers various different shooting modes, which are selectable on the top-mounted Mode Dial. The modes are divided into zones: Creative Zone, Image Zone, and Basic Zone. To avoid accidently changing the shooting mode, the mode dial has a lock, requiring you to hold down the lock-release button while you turn the dial. The Shooting Modes are as follows:
Creative Zone:

Camera User Setting: You can register most of the current camera settings, including your preferred shooting mode, menus, and custom function settings, for easy recall.
Program AE: A general-purpose shooting mode; the camera automatically sets the shutter speed and aperture value to suit the scene's brightness.
Shutter-priority AE: In this mode, you set the shutter speed and the camera automatically sets the aperture value to suit the brightness of the subject.
Aperture-priority AE: In this mode, you set the desired aperture value and the camera sets the shutter speed automatically to suit the subject brightness.
Manual Exposure: In this mode, you set both the shutter speed and aperture value as desired.
Bulb: When the Bulb setting is selected, the shutter stays open as long as you hold down the shutter button completely, and closes when you release it. Bulb exposures can be used for night scenes, fireworks, or other subjects requiring long exposures.

Basic Zone:

Full Auto: During Full Auto mode, the camera automatically selects the settings.
Flash Off: This mode can be used in places where flash photography is prohibited, such as museums. It can also be used for capturing the ambience of a scene, such as candlelight scenes.
Creative Auto: The Creative Auto mode enables you to easily change the picture's brightness, depth of field, and color tone; while the camera automatically adjusts the exposure.

Image Zone:

Portrait: The portrait setting blurs the background to make the human subject stand out. Skin tones and hair look softer.
Landscape: For wide shots of scenery, night scenes, or for photos with everything near and far in focus. Greens and blues are accentuated.
Close-up: For photographing flowers or small items up close.
Sports: This mode captures moving subjects and freezes the action.
Night Portrait: For taking portraits at night with a natural-looking background. A tripod is recommended to avoid camera shake.
Exposure Compensation: Exposure compensation is used to alter the camera's standard exposure setting. You can make the image look lighter (increased exposure) or darker (decreased exposure). The exposure compensation amount can be set up to +/-5 stops in 1/3-stop increments, however, the viewfinder and LCD can only display the setting up to +/-3 stops.
Auto Exposure Bracketing: With auto exposure bracketing (AEB), the camera automatically changes the exposure level up to +/-3 stops in 1/3-stop increments for three successive shots. If the Drive Mode is set to Single Shot, you will have to press the shutter button three times. If set to Continuous shooting, the three bracketed shots will be taken continuously.
AE Lock: AE lock enables you to lock the exposure at a different place from the point of focus. After locking the exposure, you can recompose the shot while maintaining the desired exposure level. This feature is useful for backlit and spotlighted subjects.
63-Zone Dual-Layer Metering Sensor: The EOS 60D features a new, 63 zone dual-layer sensor designed to complement the 9-point AF system. By taking into account the color and luminosity surrounding chosen AF points, this new system delivers an entirely new level of accuracy for better results even in difficult lighting situations. Since the metering sensor has a color measurement function, exposure errors and focus errors caused by different light sources are minimized; the EOS 60D gives stable exposure from shot to shot in situations where light changes, such as in a theater or concert hall. This makes the EOS 60D ideal for scenes with extreme difference in brightness such as brightly lit scenes or backlit scenes; the camera balances exposure of the main subject at the background, and exposures are not overly influenced by bright areas in the shot. You can select from the following metering modes:
Evaluative Metering: The camera's standard metering mode suited for most subjects even under backlit conditions, after detecting the main subject's position, brightness, background, front and back lighting conditions, etc, the camera sets the proper exposure
Partial Metering: Effective when the background is much brighter than the subject due to backlighting, etc, uses approximately 6.5% of the frame at the center
Spot Metering: For metering a specific part of the subject, uses approximately 2.8% of the frame at the center
Center-weighted Average Metering: Metering is weighted at the center and then averaged for the entire scene
ISO Speed: When shooting in the Creative Zone, the camera's ISO speed can be set manually between 100 and 6400 in 1/3-stop or 1-stop increments to suit your shooting conditions. In addition the camera features an Auto ISO setting which allows the camera to automatically set the ISO speed from 100 to 6400. When using the Basic Zone modes, the ISO speed is set automatically. When in Auto ISO, you can set the maximum ISO speed to 400, 800, 1600, 3200, or 6400. ISO Expansion allows you to set the speed to the equivalent of ISO 12800 if needed.
Built-in Flash: The Canon EOS 60D digital SLR camera features a built-in flash, which will pop up and fire automatically in Basic Zone modes. In the Creative Zone modes, you can pop up the flash manually when you wish to use the flash. When Red-eye Reduction is applied, a pre-flash will prevent the red-eye effect for most photos. Flash Exposure Compensation allows you to make the flash exposure darker or brighter +/-3 stops in 1/3-stop increments.
External Flash: You can mount an external flash unit to the camera's hot shoe. The camera is compatible with Canon's external EX-series Speedlites (sold separately). The camera's built-in flash can work as a master unit with Canon Speedlites having a wireless slave feature and wirelessly trigger the Speedlite to fire.
Auto Lighting Optimizer: If an image comes out dark or the contrast is low, the brightness and contrast can be corrected automatically. With JPEG images, the correction is done when the image is captured.
Lens Peripheral Illumination Correction: Due to lens characteristics, the four corners of a picture might look darker. This is called lens light fall-off or drop in peripheral illumination. With JPEG images, the correction is done when the image is captured.
Picture Style: By selecting a picture style you can achieve various effects matching your photographic expression or the subject. You can also adjust the Sharpness, Contrast, Saturation and Color tone of each Picture Style. Picture Style selections include:
Standard: Image looks vivid, sharp, and crisp.
Portrait: For nice skin tones, the image looks slightly sharp and crisp, color tone can be adjusted to change skin tone.
Landscape: Vivid blues and greens, very sharp and crisp image.
Neutral: Natural colors and subdued images, no sharpness applied. (recommended for users who prefer to process images on their PC).
Faithful: When the subject is photographed under a color temperature of 5200 K, the color is adjusted colorimetrically to match the subject's color, no sharpness applied. recommended for users who prefer to process images on their PC).
Monochrome: For black and white images; you can adjust the filter effect of the monochrome setting to Black&White, Yellow, Orange, Red, or Green.
User Defined 1-3: You can register your own Picture Style settings for Portrait and Landscape modes.
White Balance: You can choose from the following white balance settings:
Auto: The camera sets the white balance automatically according to shooting conditions, color temperature: 3000-7000 K.
Daylight: For recording outdoors on a bright day, color temperature: 5200 K.
Shade: Counters strong blue tones in open shade on sunny days, color temperature: 7000 K.
Cloudy/Twilight/Sunset: For cloudy days, dusk and dawn, color temperature: 6000 K.
Tungsten Light: For incandescent illumination, color temperature: 3200 K.
White Fluorescent Light: Eliminates typical green color casts, color temperature: 4000 K.
Flash Use: A starting point for studio strobes and Canon Speedlites, color temperature: 6000 K.
Custom: Enables you to manually set the white balance for a specific light source for better accuracy. By selecting this image, you import the white balance data for the setting, color temperature: 2000-10000 K.
Other WB Settings:

Color Temperature: Manually set color temperature from 2500-10000 K in 100 K increments.
White Balance Correction: You can correct the standard color temperature for the white balance setting. It has the same effect as using a color temperature conversion filter or a color compensating filter. Each color can be corrected to one of nine levels.
White Balance Auto Bracketing: With just one shot, three images having a different color tone can be recorded simultaneously. Based on the current white balance mode's standard color temperature, the white balance setting can be changed from 0 to +/-3 stops in whole-stop increments.
Color Space: The color space refers to the range of reproducible colors. With this camera, you can set the color space for captured images to sRGB or Adobe RGB. For normal images, sRGB is recommended. In the camera's Basic Zone modes, sRGB will be set automatically.
Histogram: A histogram is a graph showing the brightness of an image. The graph display indicates a bright image when skewed to the right side, and a dark image when skewed to the left side.
Mirror Lockup: The Mirror Lockup feature helps prevent camera vibration when using a super telephoto lens or shooting close-ups.
Multi-Language: The camera's menus system supports 25 different languages including English, French and Spanish.
18-135mm Lens
Standard Zoom Design: The Canon EF-S 18-135 f/3.5-5.6 IS standard zoom lens' focal range gives you versatile wide-angle and telephoto shooting options. It features a wide focal length range equivalent to 29-216mm in the 35mm format.
Optical Image Stabilizer: The lens features an Optical Image Stabilizer for up to 4-stops of effective correction even at full zoom. Since the Optical Image Stabilizer system is in the lens, not in the camera, you can see the stabilized, steadier images through the viewfinder. The Stabilizer switch is located on the barrel of the lens.
Auto/Manual Focus Modes: To shoot in Auto Focus mode, you must set the focus mode switch on the lens to "AF." The Auto Focus adjustment is gear-driven by a DC monitor. To manually focus the camera, you must set the switch to "MF," and focus by turning the focusing ring. The AF/MF switch is located on the barrel of the lens.
Optional Accessories: You can attach optional filters (67mm) to the filter mounting thread on the front of the lens. The following accessories are also available:
Lens Hood: The EW-73B hood can keep unwanted light out of the lens and also protects the front of the lens from rain, snow, and dust.
Filters: You can add the optional 67mm UV protector filter or the 67mm Circular Polarizer filter to this lens. In addition, with the use of an optional gelatin filter holder, you can add various gelatin filters for creating special effects.
Specifications:
Focal Length/Aperture: 18-135 mm f/3.5-5.6 IS
Lens Construction: 16 elements in 12 groups
Minimum Aperture: f/22-36 (applies to 1/3-stop increments)
Angle of View:

Diagonal: 74º 20' - 11º 30'
Vertical: 45º 30' - 6º 20'
Horizontal: 64º 30' - 9º 30'

Minimum Focusing Distance:

At 18mm: 1.61' (327 x 503 mm/12.9" x 19.8" field of view)
At 135mm: 1.48' (75 x 112 mm/3.0" x 4.4" field of view)

Magnification: 0.21x (at 135 mm)
Filter Diameter: 67 mm
Dimensions: Diameter = 2.965", Length = 4.365"
Weight: 16.0 ounces