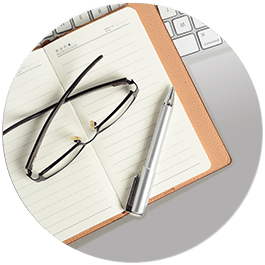 A tough decision gets tougher: DSLR or hybrid?
Canon made the world wait before releasing its first mirrorless, interchangeable lens camera — a breed we often refer to as a "hybrid." Now the world is discovering the wait was worth it. Canon has infused the EOS M camera with its decades of knowledge about what it takes to make a camera fully featured and irresistable.
A tough decision gets tougher: DSLR or hybrid?
Canon made the world wait before releasing its first mirrorless, interchangeable lens camera — a breed we often refer to as a "hybrid." Now the world is discovering the wait was worth it. Canon has infused the EOS M camera with its decades of knowledge about what it takes to make a camera fully featured and irresistable.
All things to all people?
Research says that two types of photographers buy hybrids: the upgrader, who wants more sophisticated features but loves a point-and-shoot's compact convenience; and the streamliner, an experienced shooter who wants a second, portable camera, that doesn't compromise what they've come to expect from their DSLR. Are you one of these? Or are you a precocious beginner? No matter. Whichever you are, the EOS M is sure to give you what you've been looking for.
Yes, something for everyone
The experienced DSLR user will be excited about the fact that almost all the ground-breaking features of the popular Canon EOS Rebel T4i are included in the EOS M's compact design. Plus, if they've made any investment in Canon EF/EF-S lenses, the available EF EOS M adapter will make it possible to use any of Canon's popular EF Series lenses, without fear of incompatibilities or optical anomalies.
Upgraders from the point-and-shoot/mega-zoom realm will appreciate the full 18-megapixel APS-C sensor, the fast hybrid autofocus that keeps working while shooting video, and the super-high-resolution LCD display that accepts multi-touch commands, much like a smartphone does.
The savvy beginner will surely like a camera that has built-in on-screen help, intelligent auto modes that expertly analyze the surroundings and optimize settings for optimal results, and creative modes for editing your images after they're shot.
Stealthy movie shooter
This camera comes with an EF-M 22mm f/2 "pancake" lens, part of the new family of Canon EF-M mount lenses specifically made for this lineup. The EOS M is already a solid low-light performer, so it'll be even more versatile with this puppy on the front. The lens' quiet autofocus and an external mic mini-jack with adjustable input levels make this camera ready for pro-level video results as well.
READ LESS
Product highlights:
18-megapixel effective recording
APS-C size HD CMOS image sensor (22.3 X 14.9 mm) with dedicated phase-difference autofocus pixels
includes low-profile EF-M 22mm f/2 STM (stepping motor) lens, for ultra-quiet low-light performance

equivalent to 35mm on a full-frame camera's sensor

3" LCD screen has an intuitive multi-touch touchscreen interface, similar to popular smartphones
high-def, high-quality movie mode with stereo sound (up to 1080/30p, 720/60p)
DIGIC 5 image processor for quick reaction time and impressive overall noise reduction
hybrid autofocus combines phase-detection and contrast detection for lightning-fast subject acquisition
ergonomic control layout combines with multi-touch touchscreen for fast, easy settings operation
in Multi-Shot noise reduction mode, the camera takes four consecutive shots and merges and aligns them for low noise, low-light photos with little or no apparent resolution loss
advanced scene modes like Handheld Night Scene and HDR Backlight Control tame tricky lighting scenarios
7 types of creative picture effects, including "Water Painting" and "Art Bold"
hot shoe is compatible with the Canon Speedlite 90EX external flash unit. This unit has no on-board flash
Movie Servo autofocus enables continuous focus tracking while recording video
built-in stereo microphone and external 3.5mm mic jack share manual level adjustment controls
Video Snapshot mode captures short video clips and combines them into a "highlights" album
stills can be recorded while simultaneously shooting video
on-screen tips and help
warranty: 1 year
Compatible Lenses:
compatible with Canon EF-M mount lenses
compatible with all Canon EF and EF-S lenses when used with optional EF-EOS M Mount adapter
Exposure Modes and Controls:
continuous shooting mode: up to 4.3 frames per second
shutter speed range: 30-1/4,000 seconds, bulb settable in 1/3 or 1/2 stop increments
sensitivity or ISO (film speed equivalent) range: 100-12,800, expandable to 25,600 selectable
program auto, shutter-priority, aperture-priority, manual, and fully automatic exposure modes
8 "basic zone" preset scene modes for accurately exposed images in many different shooting environments
File Formats and Storage:
image storage modes: JPEG (Fine and Standard), RAW, and RAW+JPEG
still image aspect ratio options: 3:2, 16:9
H.264 .mov movie files up to 1920 x 1080 at 30 progressive frames per second with linear PCM stereo sound
accepts optional SD and high capacity SDHC and SDXC cards
Connections and Dimensions:
high-speed USB interface
mini HDMI output (cable not included)
video out terminal, NTSC/PAL selectable
4-1/2"W x 2-3/4"H x 1-5/16"D (without lens)
weight (without battery or media): 12.9
Supplied Accessories:
Canon EF-M 22mm f/2 STM lens
rechargeable LP-E12 lithium ion battery
battery charger/AC adapter LC-E12
neck strap
USB cable
software CD-ROM
MFR # 6609B033
What's in the box:
EOS-M camera body with installed R-F-4 camera body cover
EF-M 22mm F2 STM lens
Lens Dust Cap EB (installed)
Lens cap E-43 (installed)
LP-E12 Lithium-ion rechargeable battery with plastic terminal cover (7.2V/875 mAh)
LC-E12 Battery charger (Output: 8.4V/0.54A)
EOS Digital Solution Disk Ver 25.4
EOS M Instruction Manuals CD-ROM
EOS Digital Software Instruction Manual CD-ROM
Basic Instruction Manual (Eng)
Basic Instruction Manual (Span)
Enjoy EOS World
Warranty card
Canon EOS M reviews
Average review:
Thanks for submitting your review
Most reviews are processed and published within 5 business days. You will receive a confirmation email once your review has been published.
Customer photos
This review was collected as part of a promotion
More details on the Canon EOS M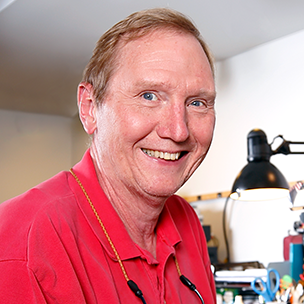 Researched by Crutchfield's

Mark G.
Product Research
Features
Connections
Power Options
Lens Features
Supplied Software
Features
Overview: This Canon EOS M kit includes the EOS M camera body and the EF-M 22mm F2 STM lens. It has the new Canon M mount, and is compatible with Canon M lenses. With the optional Mount Adapter EF-EOS M, the EOS M camera is also compatible with the full line of Canon EF and EF-S lenses.
3" Touch Panel LCD Monitor: The EOS M features a 3" Touch Panel Clear View LCD monitor. It has a 3:2 aspect ratio and approximately 1,040,000 pixels for Live View composition and viewing recorded images. The screen has the same capacitive technology as today's popular mobile devices, and delivers intuitive touch panel operation. Two-finger gestures (multi-touch) can be used for zooming or changing images, menu and quick control settings can be accessed, and focus point and shutter release can be activated with the touch of a fingertip. The LCD monitor offers 100% viewing coverage and 7 brightness levels to choose from.
Live View: The Live View Function enables viewing your subjects directly on the camera's 3" LCD monitor. The camera allows you to magnify any part of the scene 5x or 10x for precise manual focusing. You can choose one of two grid overlay options for the LCD screen to help you line up vertical and horizontal lines. The camera can be controlled remotely via a computer through a USB connection, or wirelessly with the optional RC-6 remote controller.
18.0 Megapixel CMOS Sensor: Canon's large-area CMOS (Complementary Metal Oxide Semiconductor) sensor captures images with exceptional clarity and tonal range, and offers approximately 18.5 million total pixels and 18.0 million effective pixels. This APS-C-sized sensor (22.3mm x 14.9mm) has the same 3:2 ratio as film cameras, enabling an effective 1.6x field of view, compared to 35mm format.
DIGIC 5 Image Processor: The EOS M is the first Rebel camera to feature Canon's new DIGIC 5 Image Processor. The DIGIC 5 works with the CMOS sensor to deliver images with great detail without the need for artificial light sources. The camera can achieve higher ISO sensitivity, and can shoot up to 4.3 frames per second continuously.
Image Recording: The camera records still images in JPEG and RAW formats. You can choose from the following image sizes: Large, Medium, Small 1, Small 2, and Small 3. For each resolution (except Small 2 and Small 3), you can set the compression to Fine or Normal. For RAW images, you can record only at the highest resolution. You can set the camera to RAW + JPEG and record a RAW image and a Large Fine JPEG image simultaneously.
Aspect Ratio: The camera image sensor has an aspect ratio of 3:2. You can choose to record still images in 3:2, 4:3, 16:9, and 1:1 aspect ratios. This gives you the option of selecting any of the following image sizes:
Quality
Aspect Ratio and Pixel Count
3:2
4:3
16:9
1:1
Large
(JPEG and RAW)
5184 x 3456
(18 MP)
4608 x 3456
(16.0 MP)
5184 x 2912
(15.1 MP)
3456 x 3456
(11.9 MP)
Medium
3456 x 2304
(8.0 MP)
3072 x 2304
(7.0 MP)
3456 x 1944
(6.7 MP)
2304 x 2304
(5.3 MP)
Small 1
2592 x 1728
(4.5 MP)
2304 x 1728
(4.0 MP)
2592 x 1456
(3.8 MP)
1728 x 1728
(3.0 MP)
Small 2
1920 x 1280
(2.5 MP)
1696 x 1280
(2.2 MP)
1920 x 1080
(2.1 MP)
1280 x 1280
(1.6 MP)
Small 3
720 x 480
(0.35 MP)
640 x 480
(0.31 MP)
720 x 400
(0.29 MP)
480 x 480
(0.23 MP)
RAW File Format: The RAW file format records the image data as captured by the camera's CMOS sensor without further processing and converts it to digital data and records it onto the card as is. RAW images can be adjusted, then developed and produced into JPEG or TIFF images using the provided software.
Recording Media: The EOS M records images on an SD, SDHC, and SDXC memory cards, including the newest UHD-I (Ultra High Speed) memory cards. It is also compatible with some brands of Eye-Fi cards that feature wireless transfer of images, although their performance is not guaranteed.
Note: No recording media is supplied with the camera.
EOS Integrated Cleaning System: Dust that settles on the sensor surface of the camera is removed using ultrasonic vibration. This Self Cleaning Sensor Unit routine is automatically activated whenever the camera is powered on or off. (It can also be manually activated.) A special collar positioned around the sensor collects the loosened dust. In case visible dust still remains, you can delete the effect of the dust particles from the image via the supplied software.
Shooting Modes: The EOS M's Mode Dial has 3 positions: Scene Intelligent Auto, Still Photos, or Movies. The Scene Intelligent Auto mode lets you simply press the shutter button to take a picture with the camera taking care of everything to suit the subject or scene. When shooting Movies, you can choose Auto or Manual Exposure. With Still Photos, you can select from Creative Zone and Basic Zone modes:
Creative Zone:

Program AE: This is a general-purpose shooting mode, the camera automatically sets the shutter speed and aperture value to suit the scene's brightness.
Shutter-priority AE: In this mode, you set the shutter speed and the camera automatically sets the aperture value to suit the brightness of the subject.
Aperture-priority AE: In this mode, you set the desired aperture value and the camera sets the shutter speed automatically to suit the subject brightness.
Manual Exposure: You set both the shutter speed and aperture value as desired.

Basic Zone:

Creative Auto: In this auto mode, you can still set the brightness, flash mode, sharpness, image recording quality, and picture style settings.
Portrait: Blurs the background to make the human subject stand out.
Landscape: For wide scenic views, night scenes, etc.
Close-up: To take close-up shots of flowers, insects, etc.
Sports: For fast-moving subjects when you want to freeze the action.
Night Portrait: For images of people at twilight or at night.
Handheld Night Scene: Allows you to take handheld photos at night by recording four photos that are combined into a single bright image.
HDR Backlight Control: Useful for taking photos with bright and dark areas. Three photos are taken and combined into a single image with restored detail in dark and light areas.
Shooting Movies: The EOS M can record movies in High Definition or Standard Definition at different frame rates. Movies are recorded in MOV format with MPEG-4 AVC/H.264 compression, and Linear PCM audio. You can record audio using the built-in stereo microphone, or with an optional stereo microphone with a 3.5mm plug, with manual audio level adjustments. When shooting movies, a large-capacity SD card with a speed rating of Class 6 or higher is recommended. Slower cards may not record your movies properly. You can select from the following recording sizes and frame rates:
1920 x 1080: Full HD recording quality with a 16:9 aspect ratio for viewing on a widescreen HDTV; Available frame rates: 30 fps, 24 fps
1280 x 720: HD recording quality with a 16:9 aspect ratio for viewing on a widescreen HDTV; Frame rate: 60 fps
640 x 480: Standard definition recording quality with a 4:3 aspect ratio; Frame rate: 30 fps
Manual Focusing: If you choose to focus manually with an EF-M lens, you will need to switch to Manual Focus in the menu then turn the focusing ring on the lens. If using an EF or EF-S lens, you will need to set the focus mode switch on the lens from AF to MF, and turn the lens focusing ring until the subject looks sharp. You can magnify the image 5x or 10x for better visibility when focusing.
ISO Speed: When shooting in Basic Zone modes, ISO speed is automatically set between 100 and 6400 (in whole-stop increments) to suit the shooting conditions. In Creative Zone modes, the ISO speed is set automatically with a maximum of 400, 800, 1600, 3200, or 6400. The manual setting range is ISO 100-12800, with expansion to 25600.
White Balance: You can choose from the following white balance settings:
Auto: the camera sets the white balance automatically according to shooting conditions, color temperature: 3000-7000 K
Daylight: for recording outdoors on a bright day, color temperature: 5200 K
Shade: counters strong blue tones in open shade on sunny days, color temperature: 7000 K
Cloudy: for cloudy days, dusk and dawn, color temperature: 6000 K
Tungsten Light: for incandescent illumination, color temperature: 3200 K
White Fluorescent Light: eliminates typical green color casts, color temperature: 4000 K
Flash Use: a starting point for studio strobes and Canon Speedlites, color temperature: 6000 K
Custom: enables you to manually set the white balance for a specific light source for better accuracy. By selecting this image, you import the white balance data for the setting, color temperature: 2000-10000 K
Other WB Settings:

Color Temperature: manually set color temperature from 2500-10000 K in 100 K increments
White Balance Correction: You can correct the standard color temperature for the white balance setting. It has the same effect as using a color temperature conversion filter or a color compensating filter. Each color can be corrected to one of nine levels.
Color Space: The color space refers to the range of reproducible colors. With this camera, you can set the color space for captured images to sRGB or Adobe RGB. For normal images, sRGB is recommended. In the Basic Zone modes, sRGB will be set automatically.
Shoot by Ambience: Except in the Basic Zone modes, you can select the ambience for shooting. You can choose from Vivid, Soft, Warm, Intense, and Cool, each at Low, Standard, or Strong effects. You can also choose Brighter or Darker, with Low, Medium, and High settings, and a Monochrome setting, with Blue, B/W, or Sepia effects.
Picture Style: By selecting a picture style you can achieve various effects matching your photographic expression or the subject. Picture Style setting is not available in Basic Zone modes, except Creative Auto. Picture Style selections include:
Auto: the color tone is adjusted to suit the scene
Standard: image looks vivid, sharp, and crisp
Portrait: for nice skin tones, the image looks slightly sharp and crisp, color tone can be adjusted to change skin tone
Landscape: vivid blues and greens, very sharp and crisp image
Neutral: natural colors and subdued images, no sharpness applied. (recommended for users who prefer to process images on their PC)
Faithful: when the subject is photographed under a color temperature of 5200 K, the color is adjusted to match the subject's color, no sharpness applied (recommended for users who prefer to process images on their PC)
Monochrome: for black and white images
User Defined 1-3: you can register your own Picture Style settings for Portrait and Landscape modes.
Exposure Compensation: Exposure compensation is used to alter the camera's standard exposure setting. You can make the image look lighter (increased exposure) or darker (decreased exposure). The exposure compensation amount can be set up to +/-3 stops in 1/3-stop increments.
Auto Exposure Bracketing: With auto exposure bracketing (AEB), the camera automatically changes the exposure level up to +/-2 stops in 1/3-stop increments for three successive shots. When in Single Shooting mode, the camera will change the exposure level on three single shots (requiring three presses of the shutter release). In Continuous Shooting mode, you can take three shots with one press of the shutter release, and the exposure levels will change with each shot taken.
AE Lock: AE lock enables you to lock the exposure at a different place from the point of focus. After locking the exposure, you can recompose the shot while maintaining the desired exposure level. This feature is useful for backlit and spotlighted subjects.
Bulb Exposures: When bulb is set, the shutter is open during the time you keep pressing the shutter button fully. Bulb is useful when a long exposure is necessary for capturing night scenes, fireworks, the night sky, etc. The optional RC-6 Remote Controller is helpful when taking a Bulb exposure.
Flash: The camera does not have a built-in flash. When an optional EOS-dedicated, EX-series Speedlite is attached to the camera's hot shoe, almost all of the automatic flash control is done by the camera. The camera is compatible with Canon's entire line of EX-series Speedlites, plus Macro Lites for close-ups. Canon EX-series Speedlites offer professional-quality illumination for virtually any subject. The built-in flash can work as a Master unit with Canon Speedlites with the wireless slave feature and trigger the Speedlite(s) to fire.
Metering Modes: You can select from the following metering modes:
Evaluative Metering: The camera's standard metering mode utilizes 63 zones within the frame, and is suited for most subjects even under backlit conditions. After detecting the main subject's position, brightness, background, front and back lighting conditions, etc, the camera sets the proper exposure.
Partial Metering: Effective when the background is much brighter than the subject due to backlighting, etc; uses approximately 9% of the frame at the center.
Spot Metering: For metering a specific part of the subject; uses approximately 3.8% of the frame at the center.
Center-weighted Average Metering: Metering is weighted at the center and then averaged for the entire scene.
Continuous Shooting Mode: In Continuous Shooting mode, you can shoot up to about 4.3 frames per second. The maximum number of shots in a single burst will vary with the image quality setting:
Image Quality Setting
Maximum Burst
8 GB SDHC Card
UHS-I Memory Card
JPEG (Large/Fine)
15
17
RAW
6
6
RAW + JPEG (Large/Fine)
3
3
Self-Timer: The camera will record an image following a preset time delay after pressing the shutter release. The self-timer lamp and beeper will indicate a countdown before the picture is taken. You can choose from the following self-timer modes:
10 Second: The camera takes a single image 10 seconds after pressing the shutter release button. You can also use the optional remote control in this mode.
2 Second: The camera takes a single image 2 seconds after pressing the shutter release.
10 Second Continuous Shots: The camera begins taking a series of images (two to ten) 10 seconds after the shutter release button is pressed.
Auto Rotation: Vertical shots can be rotated automatically so that they are displayed upright during playback.
Image Review: The image can be displayed on the LCD monitor immediately after you shoot. The review time can be set to off (not displayed), 2 seconds, 4 seconds, 8 seconds, or Hold, which keeps the image displayed on the LCD monitor until the camera is focused again.
Creative Filters: You can apply several Creative Filters to your stored images, and save them as new images. The types of filters include: Grainy B/W, Soft focus, Fish-eye Effect, Art bold effect, Water painting effect, Toy camera effect, and Miniature effect.
Slide Show: You can view all images on the memory card one after another with the Auto Playback function (slide show). You can set the time each image is displayed on the LCD monitor to 1, 2, 3, 5, 10, or 20 seconds. You can also select which images to display: all images, images by date, images by folder, movies only, stills only, or by rating.
Index Display: This feature allows you to view four (2 x 2) or nine (3 x 3) images at once on the LCD monitor so that you can search for an image quickly.
Image Magnification: When viewing a still picture in single image playback mode, you can magnify the image from 1.5x to 10x. While the image is magnified, you can scroll anywhere around the image.
Rotating Images: You can rotate an image by 90° or 270° clockwise in the LCD monitor.
PictBridge Printing: Using the supplied USB cable, you can connect this camera directly to a PictBridge compliant printer. PictBridge is a standard that allows you to connect a PictBridge compliant camera directly to a PictBridge compliant printer and make prints, regardless of brand.
DPOF Print Settings: On the memory card, you can select which image or images you want to print and how many copies you want. This is convenient for printing images all at once, on optional Canon direct print function compliant printers, on PictBridge compliant printers, or at participating photo labs.
Connections
HDMI Outputs: The camera is equipped with a mini-HDMI jack (Type C) which allows you to connect the camera to an HDTV. The HDMI output terminal is CEC-compatible. A mini-HDMI-to-HDMI cable, such as the Canon HTC-100, is required.
AV Out/Digital Jack: The AV Out/Digital jack allows you to connect the camera to your computer via the supplied USB cable for downloading the recorded images and movies. The same jack also lets you view your images and videos on a non-HD TV set when connected with the optional AVC-DC400ST AV cable. The video output is compatible with NTSC and PAL systems (switchable).
Microphone: The camera has a 3.5mm minijack input for connecting an external microphone.
Power Options
Battery: The EOS M operates on the supplied LP-E12 Lithium-Ion battery (7.2V/875 mAh). Battery performance decreases when used in temperatures below 32° F. The battery can be charged in the supplied LC-E12 battery charger in approximately 2 hours. Typical battery life for the LP-E12 battery is as follows:
| | |
| --- | --- |
| At 73°F (23°C) | At 32°F (0°C) |
| Approx. 230 shots | Approx. 200 shots |
Auto Power Off: To save battery power, the camera turns off automatically after a period of non-operation. The Auto Power Off time can be set to 30 seconds or 1, 2, 4, 8, or 15 minutes.
Note: The Auto Power Off function will not activate in Auto Playback Mode.
Optional AC Power: With the optional ACK-E12 AC adapter kit, you can connect the camera to a household power outlet and not worry about the battery becoming exhausted.
Lens Features
Lens: This EOS M kit comes with the EF-M 22mm f/2 STM lens. STM stands for Stepping Motor.
Auto/Manual Focus Modes: When using an EF-M lens, the focus mode must be set in the camera menu. After setting the mode to Manual Focus, you can focus on your subject by turning the focusing ring.
Specifications:
Focus Length/Aperture: 22mm f/2
Minimum Aperture: f/22
Construction: 7 elements in 6 groups
Angle of View:

Diagonal: 63º30'
Vertical: 37º50'
Horizontal: 54º30'

Maximum Magnification: 0.21x
Field of View: 2.83" x 4.29"
Minimum Focusing Distance: 0.49' (6")
Filter Diameter: 43 mm
Hood: EW-43 (sold separately)
Dimensions:

Diameter: 2.401"
Length: 1.127"
Weight: 3.7 ounces
Supplied Software
Supplied Software: The EOS M comes bundled with the EOS Digital Solution Disc Ver. 25.4, which includes:
Digital Photo Professional Ver. 3.12 (Windows/Mac): primarily for RAW image viewing, editing, processing, and printing (you can also edit JPEG images while retaining the original images)
ImageBrowserEX Ver. 1.0 (Windows/Mac): primarily for JPEG image viewing, editing, organizing, and printing. You can also play and edit MOV movies and extract still images from movies.
EOS Utility Ver. 2.12 (Windows/Mac): allows you to download images from your camera's memory card onto your computer's hard drive, set various camera settings, and shoot remotely with the computer connected to the camera
PhotoStitch Ver. 3.1 (Windows)/Ver 3.2 (Mac)
Picture Style Editor Ver. 1.12 (Windows/Mac): allows you to edit Picture Style to your unique image characteristics and save them as original Picture Style files
EOS Sample Music