About the Canon VIXIA HF S10
Record your memories in high-def with this durable flash memory camcorder
An RGB primary color filter processes reds, greens, and blues separately for rich color reproduction. Canon's advanced DIGIC DV III internal processor makes sure that colors appear as bright and bold as in real life, and also ensures optimal performance in low-light settings. The high-def video lens with 10X optical zoom produces video that's crisp and sharp, even close up. And this camcorder offers 24 Mbps (megabit-per-second) recording at its top picture quality setting — the best possible video quality you can get with the AVCHD format used in today's high-definition camcorders.

Record your memories in high-def with this durable flash memory camcorder
The HF S10 combines some of Canon's best camcorder technologies and hardware with a large 32GB internal flash memory for convenient storage. Your high-def video and digital photos will sparkle with detail, thanks to a premium HD video lens and advanced Canon image processing. From start to finish, you get full HD video to match today's HDTVs. The HF S10's built-in flash drive lets you record up to 12 hours of footage, and the camcorder also accepts optional SDHC™ memory cards for easy expansion.

---
Stunning video quality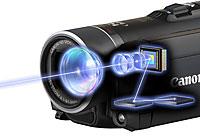 An RGB primary color filter processes reds, greens, and blues separately for rich color reproduction. Canon's advanced DIGIC DV III internal processor makes sure that colors appear as bright and bold as in real life, and also ensures optimal performance in low-light settings. The high-def video lens with 10X optical zoom produces video that's crisp and sharp, even close up. And this camcorder offers 24 Mbps (megabit-per-second) recording at its top picture quality setting — the best possible video quality you can get with the AVCHD format used in today's high-definition camcorders.
Helpful technologies for sharp, steady images
Optical image stabilization reduces blur by actually moving the lens elements, correcting for a wide range of camera motion without degrading image quality. And Instant Auto Focus snaps your shots into focus seconds faster than most other auto focus systems, so you get clearer, more accurate footage.
Shoot crisp still photos
The HF S10 takes 8-megapixel still images in photo mode, or 6-megapixel still photos while you're recording video. Selectable level and grid markers on the LCD help you frame your shots and keep them even with the horizon. Histogram displays similar to those found on Canon's high-end digital SLRs, show you the brightness information of your still images so you can adjust the exposure exactly to your liking. A built-in flash with red-eye reduction helps you take clear photos even in dim settings.
---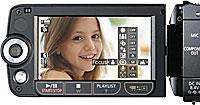 Intelligent features enhance recording and playback
The HF S10 comes with Canon's Face Detection system, which recognizes up to nine faces per frame and adjusts the settings to capture your subjects clearly. It can remember up to 35 faces, and lets you search and play back your videos according to who's in them. It's a truly easy way to find the footage of your loved ones. Canon's Video Snapshot feature lets you capture four second video clips, and then uses the clips to create a movie for you, complete with supplied music.
Use an optional mini-HDMI cable to connect this camcorder to your HDTV, and view your home movies in crystal-clear high definition.
READ LESS
Product highlights:
Storage and Formats:
holds at least 2 hours of HD video at maximum quality
holds up to 12 hours of standard quality video
records high-definition AVCHD™ video to 32GB internal flash memory or optional SDHC™ memory cards
maximum video resolution: 1920 x 1080
Features:
8.59-megapixel CMOS image sensor (6.01 effective in 16:9)
high-definition video lens with Super Spectra glare-resistant coating
10X optical/200X digital zoom with four zoom speeds (three pre-set and one adjustable)
advanced DIGIC DV III image processor
RGB primary color filter for accurate color reproduction
built-in 1.7X Digital Tele-converter digitally enlarges your images without the use of a separate lens
selectable 24p Cinema Mode and 30p Progressive Mode
3 second Pre-Record function — the camcorder continually buffers three seconds of video, so you won't miss the start of the action if you hit the record button late
SuperRange optical image stabilization
video light and Night mode brighten dark shots
digital photo mode takes 8-megapixel (effective) still images
Simultaneous Photo Recording captures 6-megapixel stills while recording video
Histogram Display shows brightness levels for exposure control
built-in photo flash with red-eye reduction
Program AE modes, including Snow, Beach, Sunset, Spotlight, Fireworks, Portrait, Sports, and Night
2-11/16" widescreen LCD
selectable level and grid markers on the LCD
Face Detection technology with Face Index search function
Video Snapshot mode
Instant Auto Focus and manual focus
manual exposure control
Custom Key and Custom Dial for fast manual control
Dolby® Digital 2-channel audio
built-in audio meter and manual audio level adjustment
Connections and Dimensions:
Mini Advanced Accessory Shoe for attaching an optional accessory
microphone input
mini HDMI output (cable not included)
A/V and component outputs
high-speed USB interface
direct photo printing with PictBridge-capable printers
3-1/4"W x 2-3/4"H x 5-3/8"D
weight: 16.6 oz. with lens and battery
warranty: 1 year
Supplied Accessories:
AC adapter/charger
rechargeable lithium-ion battery (BP-807)
audio/video, component video, and USB cables
wireless remote
Pixela ImageMixer™ 3SE disc and music CD for video editing on a PC
MFR # 3568B001AA
What's in the box:
Canon VIXIA HF S10 owner's manual
Dark gray dual flash memory HD video camcorder
Wireless remote control (WL-D88)
CR2025 Lithium battery (for remote)
BP-807 Li-Ion battery (7.4/890mAh)
CA-570S Power adapter with attached 5.5' DC output cord (DC output: 8.4V/1.5A)
5' AC cord
59" Component video cable with proprietary connector on the other end
59" Composite stereo Audio/Video cable with 3.5mm mini-jack plug on other end
47" USB cable with Mini USB Ver.2.0 connector on one end and Type-A USB connector on other end
Digital Video Solution Disk (Version 32.0)
2 Pixela Application Discs Ver.2.0
Music Data Disc
Instruction Manual (En/Fr/Sp)
ImageMixer 3 SE Ver.5 Installation Guide (En/Fr/Sp/Ge/It)
Installation guide for Digital Video software (En/Fr/Sp)
Important Notes Regarding the Use of ImageMixer 3 SE Ver.5 Software
Limited Warranty card
Notice for installing USB driver
Canon VIXIA HF S10 reviews
Average review:
Thanks for submitting your review
Most reviews are processed and published within 5 business days. You will receive a confirmation email once your review has been published.
Customer photos
More details on the Canon VIXIA HF S10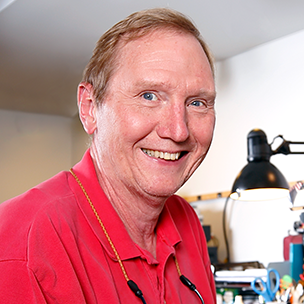 Researched by Crutchfield's

Mark G.
Product Research
General Features
Video Camcorder Features
Digital Still Camera Features
Battery Information
Inputs And Outputs
Software Requirements
General Features
Overview: The Canon VIXIA HF S10 Dual Flash Memory camcorder shoots high definition video or digital photos that can be stored in its Dual Flash Memory. The HF S10 has a built-in 32GB internal flash memory for storing up to nearly 3 hours of HD Video at the highest resolution. You can also store HD video or still images in an optional SD or SDHC Memory card (sold separately).
2.7" Widescreen LCD Screen: The HF S10 features a 2.7" TFT, color widescreen LCD screen (211,000 pixels) to make it easy to compose and review your shots. The bright screen lets you see exactly what your camcorder is recording, and what your widescreen TV will display later. You can rotate the LCD screen 90-degrees downward and 180-degrees toward the lens allowing the subject to monitor the LCD screen. The LCD screen also features an adjustable brightness control. The LCD Screen's frame contains zoom, playback and menu controls for added convenience.
Note: This camcorder does not feature a separate viewfinder.
Dual Flash Memory: The Canon HF S10 camcorder captures video and still-image footage onto its internal 32GB flash memory drive or an optional SD or SDHC media card (sold separately). Flash memory offers quick response time for recording and playback. By recording onto flash memory, the camcorder's power consumption rate is reduced, allowing the battery to last longer. In addition, by using flash memory, the camcorder is more shock resistant and is less likely to lose data because there are no moving parts. A Class 2 or higher SD card (64MB-2 GB) or SDHC card (4 GB to 32 GB) is recommended. Movie recordings require cards with 128 MB of memory or more.
Image Sensor: The HF S10 features a 1/2.6" CMOS image sensor with approximately 8,590,000 gross pixels for excellent detail and clarity when recording video and exceptional digital still photography performance. The effective pixel count is as follows:
Movies: approximately 6,010,000 pixels
Movies (using Digital Tele-Converter): approximately 2,070,000 pixels
Photos (L, M, S): approximately 8,020,000
Photos (LW, MW): approximately 6,010,000 pixels
DIGIC DV III: DIGIC DV III, Canon's most advanced HD image processor, delivers enhanced image quality, true color production for both video and photos, and a sophisticated noise reduction system for exceptional low-light performance. Its high-speed engine powers the 8-Megapixel photo capture, 6-Megapixel Simultaneous Photo Recording, Advanced Auto Exposure system and the Genuine Canon Face Detection. DIGIC DV III allows continuous shooting of digital photos, faster processing to the memory card, as well as lower power consumption for longer battery life.
Genuine Canon Video Lens: The HF S10 comes with a Genuine Canon 10x HD video lens with a 10x Optical zoom and selectable 40x or 200x total digital zoom. Its Super Spectra Coating technology gives you images with minimal flare and ghosting. The built-in 1.7x digital teleconverter provides an extended telephoto range, while retaining image quality.
Zoom Speed: The zoom speed can be set to variable or one of three fixed speeds. In the variable position, the zoom speed depends on how far you push the lever. The purpose of the three fixed zoom speeds is a smoother zoom transition, at your choice of speeds.
Optional Lens Attachments: The lens has a 58mm diameter thread for attaching optional converters and filters. The optional WD-H58 wide-converter lens decreases focal length by a factor of 0.7, giving you a wide perspective for indoor shots or panoramic views. The optional TL-H58 tele-converter increases the focal length of the camcorder by a factor of 1.5.
SuperRange Optical Image Stabilizer: Canon's innovative SuperRange Optical Image Stabilization combines gyro- and image-sensors to give image stabilization through a wider range of camera motions. SuperRange OIS corrects the fast vibration you'd experience from a moving car, the medium-speed motion of hand-held recording, or the slower motion of body sway.
x.v.Color: The camcorder can be set to x.v.Color to record video that uses a color space with an extended gamut to achieve deeper colors, closer to real life. Video recorded with x.v.Color can only be played back properly on HDTVs compatible with x.v.Color via an HDMI cable.
Video Snapshot: The camcorder's Video Snapshot mode lets you shoot a series of short 4-second video clips, then combines them with a pre-recorded music track or your own favorite music track, to create an entertaining movie.
Instant Auto Focus (AF): The HF S10 offers Instant Auto Focus, which uses an external sensor, in combination with Canon's auto focus system, to help significantly decrease the time it takes to focus, even in low light situations. The Focus Assist feature provides a 2x magnification of your subject in the LCD monitor before you start recording. When recording begins, the Focus Assist is canceled.
Face Detection: The camcorder can automatically detect people's faces and use this information to adjust the focus and set the best exposure and color control settings for beautiful videos and photos. When there are a number of people in the picture, one person will be determined to be the main subject. You can also select the main subject manually.
Auto Exposure: Similar to Canon's EOS DSLR cameras, the HF S10 features an Advanced Auto Exposure (AE) System. For those instances when backlit subjects appear too dark or strongly lit subjects appear too bright, you can adjust the exposure manually, or use automatic backlight correction. Programmed AE modes include:
Programmed AE: the camcorder automatically adjusts the aperture and shutter speed to obtain the optimal exposure for the subject.
Shutter-Priority AE: the camcorder automatically sets the appropriate aperture value while you set the shutter speed:

Video Mode: 1/8, 1/15, 1/30, 1/60, 1/100, 1/250, 1/500, 1/1000, and 1/2000
Photo Mode: 1/2, 1/4, 1/8, 1/15, 1/30, 1/60, 1/100, 1/250, and 1/500

Aperture-Priority AE: the camcorder automatically sets the appropriate shutter speed while you set the aperture value. You can choose from the following aperture values: F1.8, F2.0, F2.4, F2.8, F3.4, F4.0, F4.8, F5.6, F6.7 and F8.0.
Special Scene Recording Modes: The HF S10 features the following Preset Scene Recording Modes to match special conditions:
Portrait: camcorder uses a large aperture, achieving a focus on the subject while blurring other distracting details
Sports: use this mode to record sports scenes or fast moving events
Night: use this mode to record in low-light conditions
Snow: use this mode to record in bright ski resorts, it prevents the subject from being underexposed
Beach: use this mode to record on a sunny beach, it prevent the subject from being underexposed
Sunset: use this mode to record sunsets in vibrant colors
Spotlight: use this mode to record spotlight scenes
Fireworks: use this mode to record fireworks
White Balance: The camcorder's white balance system helps you accurately reproduce colors under different lighting conditions so that white objects will always look truly white in your recordings. You can choose from the following modes:
Automatic: the camcorder automatically sets the white balance for natural looking colors
Daylight: to record outdoors on a bright day
Shade: to record in shaded places
Cloudy: to record on a cloudy day
Tungsten: to recording under tungsten and tungsten-type (3-wavelength) fluorescent lighting
Fluorescent: to record under warm white, cool white, or warm-white (3-wavelength) fluorescent lighting.
Fluorescent H: to record under daylight or daylight-type (3-wavelength) fluorescent lighting.
Custom WB: use the custom white balance setting to make white subjects appear white under colored lighting.
Image Effects: The HF S10 allows you to record with the following saturation and contrast color effects:
Vivid: emphasizes the contrast and color saturation to record in crisp colors
Neutral: tones down the contrast and color saturation to record in neutral hues
Low Sharpening: records subjects with softened outlines
Soft Skin Detail: softens the details in the skin tone area for a more complimentary appearance
Custom Effect: allows you to adjust the color depth, brightness, contrast, and sharpness of the image
Image Effect Off: records with no image enhancing effects
Mini Video Light: You can turn on the camcorder's built-in mini video light to shoot video or take photos in dark places.
Self-Timer: This feature allows the camcorder to start recording after a 10-second countdown. When using the supplied remote control, the self timer is 2 seconds.
Video Camcorder Features
Compatible Media: The HF S10 captures high-definition AVCHD video with MPEG-4 AVC/H.264 compression, and 2-channel Dolby Digital audio onto the built-in 32GB flash memory or an SD or SDHC memory card. The camcorder supports SD cards up to 2GB and SDHC memory cards up to 32GB. A 128MB or larger SD card is required for recording video content. (Canon recommends using a card with a speed class no higher than Class 6.)
Recording Modes: The camcorder offers five video recording modes: MXP, FXP, XP+, SP and LP. You can capture the following video recording times using these modes:
Memory
Recording Mode
1920 x 1080 (16:9)
1440 x 1080 (4:3)
MXP
24 Mbps
FXP
17Mbps
XP+
12 Mbps
SP
7 Mbps
LP
5 Mbps
32GB Built-in Memory
or 32GB Memory Card
2 hrs 55 min
4 hrs 10 min
5 hrs 45 min
9 hrs 35 min
12 hrs 15 min
16 GB Memory Card
1 hr 25 min
2 hrs 5 min
2 hrs 50 min
4 hrs 45 min
6 hrs 5 min
8 GB Memory Card
40 min
1 hr
1 hr 25 min
2 hrs 20 min
3 hrs
4 GB Memory Card
20 min
30 min
40 min
1 hr 10 min
1 hr 30 min
Pre-Recording: When Pre-Recording is activated, the camcorder starts recording video continuously into a temporary 3-second memory. When you press the Start/Stop button, the scene recorded will have started 3 seconds before you started shooting. This is especially useful when it is difficult to predict when to start recording.
Cinema Mode: You can set the camcorder to record video with a 24 fps progressive frame rate to give your recordings a cinematic look.
Copy Scenes: You can copy movies, scenes and playlists from the camcorder's built-in memory to the camcorder's inserted memory card.
Faders: You can select one of the following faders:
Fade Trigger: When you start recording, the scene gradually fades in from a black screen. When you stop recording, it gradually fades out.
Wipe: When you start recording, the picture begins as a thin vertical line in the center of the screen which gradually expands sideways until it fills the whole of the screen. When you end a scene, the image is wiped from both sides of the screen.
Wind Screen: The camcorder automatically reduces the background sound of wind when recording outdoors when Wind Screen is turned "On". When an external microphone is connected, the Wind Screen feature is automatically turned off.
Built-in Speaker: The camcorder has a built-in speaker so you can review the soundtrack alongside the picture when you're using the LCD screen to playback a recording. The built-in speaker is monaural.
Playback Functions: The camera uses the following special playback modes: Fast Playback (5x, 15x or 60x) in either direction, Slow Playback (1/8x, 1/4x) in either direction, and Frame-by-Frame Playback (approx 0.5 sec). During these playback modes there is no sound.
Playlists: You can create a playlist to play back only the scenes you prefer and in the order of your choice. Moving or deleting scenes in the playlist will not affect the original recordings.
Digital Still Camera Features
Still Image Recording: The flash memory camcorder is also a high performance digital camera capable of capturing stunning photos onto the built-in 32GB memory or an SD/SDHC Memory Card (sold separately). You can record in the following still image sizes: Large Wide (LW 16:9) 3264 x 1840, Large (L) 3264 x 2456, Medium Wide (MW 16:9) 1920 x 1080, Medium (M) 1920 x 1440, or Small (S) 640 x 480. There are three Photo Quality (compression) settings for each image size: Super Fine, Fine, and Normal. The number of still images that can be recorded on a memory card are as follows:
Photo Size
Memory Card Size/Compression
128 MB
512 MB
1 GB
SFine
Fine
Norm
SFine
Fine
Norm
SFine
Fine
Norm
Large Wide
3264 x 1840
15
25
50
105
160
325
230
345
695
Large
3264 x 2456
10
15
35
80
120
245
170
260
520
Medium Wide*
1920 x 1080
50
75
150
315
470
925
670
1000
1970
Medium
1920 x 1440
35
55
115
235
355
705
505
760
1500
Small
640 x 480
340
490
890
2070
2995
5390
4395
6350
11430
*Medium Wide (1920 x 1080) photos are only available for recording in the Movie mode during simultaneous recording.
Automatic Focus Priority: When the focus priority is activated, the camcorder records a still image only after the focus has been adjusted automatically. You select from the following Auto-Focus Priority modes.
AiAF: depending on the shooting conditions, one or more AF frames out of the nine frames available are automatically selected and the focus is fixed on them
Center: a single focusing frame appears in the center of the screen and the focus is automatically fixed on it; this is convenient for making sure the focus is exactly where you want it
Off: select this option if you wish to record a still image as soon as you press Record without Auto-Focus
Digital Effects: You can select from the following digital effects:
Black and White: makes the image black and white
Sepia: makes a monochrome image with a brownish tint
Histogram Display: The HF S10 comes with a Histogram Display. The display allows you to see the brightness information of your still images, so you can adjust your exposures as you shoot.
Review: You can select the time to display a still image after it has been recorded to Off, 2 seconds, 4 seconds, 6 seconds, 8 seconds or 10 seconds.
Viewing Still Images: There are 3 ways to view still images: Single image, Slide show (one after the other automatically in order of recording), or Index screen showing six images (or 15 images) at once.
Magnify Playback: During playback still images can be magnified up to 5 times. You can also select the area of the screen to be magnified.
Print and Share Button: Print & Share allows you to simply connect your camcorder directly to select Canon printers or any PictBridge-compatible printer with the supplied USB cable. Then, with a simple touch of the Print & Share button, print directly from your HF S10 without going through a computer. Print & Share also makes it easy to transfer your still images to your computer. Simply connect your HF S10 and your computer, press the Print & Share button and your photos are downloaded to your computer.
PictBridge Printing Capability: PictBridge is a standard that allows you to connect a PictBridge compliant camera directly to a PictBridge compliant printer and make prints, regardless of brand.
Exif Print (Exif 2.2): The Canon HF S10 conforms to "Exif Print", a worldwide standard. Vital camera settings (such as: exposure mode, white balance, exposure time) and scene data are recorded to the image file when it is captured. Printers compatible with "Exif Print" are able to use this information to produce high quality photographs, exactly the way they were intended at the time of capture. This intelligent communication process also allows the printer to correct for poor lighting or mistakes, resulting in photos which can be even better than the originals.
DPOF (Digital Print Order Format) Settings: On the memory card, you can select which image or images you want to print and how many copies you want. This is convenient for printing images all at once on a Canon Direct Print function compliant printer or printing at participating photo labs. You can set print orders for up to 998 still images.
Battery Information
Li-ion Battery Pack: The Canon HF S10 comes supplied with a rechargeable Lithium-ion Battery Pack (BP-807). Optional batteries are available, such as the BP-808, BP-819, or BP-827. The camcorder also comes supplied with an AC power adapter and charger (CA-570 S). The battery recording and playback times are as follows:
Battery Pack
Usage Time
Recording Mode
MXP
FXP
XP+
SP
LP
BP-807/BP-808
890 mAh
Maximum Rec
95 min
95 min
100 min
100 min
100 min
Typical Rec
60 min
60 min
65 min
65 min
65 min
Playback
155 min
155 min
160 min
160 min
160 min
BP-819
1780 mAh
Maximum Rec
195 min
195 min
200 min
205 min
205 min
Typical Rec
130 min
130 min
130 min
135 min
135 min
Playback
305 min
310 min
320 min
320 min
320 min
BP-827
2670 mAh
Maximum Rec
295 min
295 min
305 min
305 min
305 min
Typical Rec
190 min
195 min
200 min
200 min
200 min
Playback
475 min
480 min
495 min
495 min
495 min
Note: The above usage times are while using the built-in internal memory. Times vary slightly when an optional memory card is used.
Charging Times: The BP-807/808 battery charges in 155 minutes when charging through the camcorder with the supplied AC adapter. The charging time for the optional BP-819 is 275 minutes, while the BP-827 charges is 395 minutes.
Auto Power Off: After 5 minutes without any operation when powered by the battery, the camcorder automatically powers off. Approximately 30 seconds before the camcorder automatically turns itself off, a warning message appears in the display.
Quick Start: When you press the Quick Start button on the side of the camcorder, the camcorder powers up and gets ready to record within approximately 1 second. The Quick Start function helps prevent you from missing out on fleeting opportunities to take a video or picture.
Inputs And Outputs
HDMI Output: The HF S10 features a mini-HDMI (Type C) terminal that offers a high-quality digital connection that combines audio and video in a single convenient cable. The HDMI port is compatible with HDMI-CEC (Consumer Electronics Control), allowing you in many cases to control the camcorder with the remote control of the connected TV.
Component Output: The camcorder has a proprietary terminal for plugging in the supplied component video cable. Since the component video cable outputs video only, the supplied AV cable should also be used for the audio output.
AV Output: The camcorder features an AV output to playback audio and video on your television using the supplied composite video/stereo audio RCA cable. You can select between a 4:3 aspect ratio or a 16:9 aspect ratio for the video out based on your television's aspect ratio. The AV Output also doubles as a headphone output. The built-in speaker will be muted when headphones or the AV cable are plugged in.
USB 2.0 Connection: The camcorder features a USB 2.0 High Speed terminal for fast transfer of video and photos.
SD-Card Slot: The HF S10 records still images and video onto SD and SDHC memory cards.
Microphone Input: In addition to the camcorder's built-in microphone, the HF S10 features a 3.5mm microphone input for connecting an external microphone (sold separately).
Software Requirements
Included Software: The Canon HF S10 camcorder comes supplied with four CD-ROM application discs: Digital Video Solution Disk Ver.32.0, PIXELA Application Discs 1 and 2, and the Music Data disc.
Digital Video Solution Disk Ver. 32.0:
Zoom Browser EX 6.2 (Windows) and ImageBrowser 6.2 (Macintosh): Allow you to:

View and organize downloaded still images
Edit downloaded still images: Red-eye correction, color & brightness, sharpness, trimming and inserting texts on images
Print still images and contact sheets
Add sound to still images
PIXELA Application Disc Ver.1 (2 Discs):
Disc One:

ImageMixer 3 SE Ver.4 Transfer Utility: Software for saving and transferring movies
Music Transfer Utility Ver.1: Software for transferring music for Video Snapshot playback to the camcorder

Disc Two:

Video Tools: Software for saving, managing, editing, and playing back movies
Music Data Disc: This CD-ROM contains the music data for Video Snapshot and Slideshow playback.
Computer Configurations: The supplied Pixela ImageMixer 3SE software allows you to set up your computer for a basic configuration or an enhanced configuration. With the basic configuration, you can save movies to the computer and transfer video and music files to the camcorder. With the enhanced configuration, you can also organize and playback movies on the computer, edit movies and create discs. The System Requirements (see chart below) vary according to the configuration you choose. The ImageMixer 3SE software is for Windows OS only.
Windows System Requirements: Requirements for the basic configuration are in regular text. Requirements for the enhanced configuration are in italics.
Operating System
Windows XP SP2
(Home Edition or Professional)
Windows Vista
(Home Basic, Home Premium, Ultimate, Business, or Enterprise edition, 32-bit)
CPU
Basic: Intel Pentium 4, 1.49 GHz
Intel Celeron, 1.7 GHz
Basic: Intel Pentium 4, 2.4 GHz
Intel Celeron D, 3.0 GHz
Enhanced: Intel Pentium D 3.0 GHz, Intel Core2 Duo, 2.13 GHz
Intel Core2 Duo, 2.33 GHz (for MXP mode)
RAM
Basic: 512 MB
Enhanced: 1 GB
Enhanced: 2 GB
Available Hard Disc Space

Basic:

Installation: 30 MB

Saving movies on computer: At least the same available space on the destination drive as the size of the movie files to be transferred

Transferring Music: At least the same available space on the C: drive as the size of the music files to be transferred.

Enhanced:

Installation: 200 MB

Saving movies on computer: At least the same available space on the destination drive as the size of the movie files to be transferred

Transferring Music: At least the same available space on the C: drive as the size of the music files to be transferred.

Disc Authoring: the available space required depends upon the type of disc you want to create.

Display
Basic: 1024 x 768 resolution, 16-bit color (High color)
Enhanced: 1280 x 1024 resolution (32-bit color)
Intel G965 Express Chipset on-board
Sound
Sound card compatible with DirectSound
Others

Basic: Pre-installed USB 2.0 (Hi-speed USB) port

Enhanced:

Pre-installed DVD drive (Blu-ray Disc Drive if creating Blu-ray discs) with writing capabilities

Pre-installed USB 2.0 (Hi-speed USB) port

System that can run DirectX 9.0c

Internet connection (during installation)