About the Flo by Moen 3/4" Smart Water Valve
Prevent catastrophic damage
When I bought my first home, my stepdad told me "water is your enemy." I already knew that after dealing with burst pipes in my previous two apartments, but I took it to heart with renewed vigor knowing I'd be liable for all the damages now. There are a lot of ways water can cost you as a homeowner, and Flo by Moen aims to protect you from a big chunk of them.
Prevent catastrophic damage
When I bought my first home, my stepdad told me "water is your enemy." I already knew that after dealing with burst pipes in my previous two apartments, but I took it to heart with renewed vigor knowing I'd be liable for all the damages now. There are a lot of ways water can cost you as a homeowner, and Flo by Moen aims to protect you from a big chunk of them.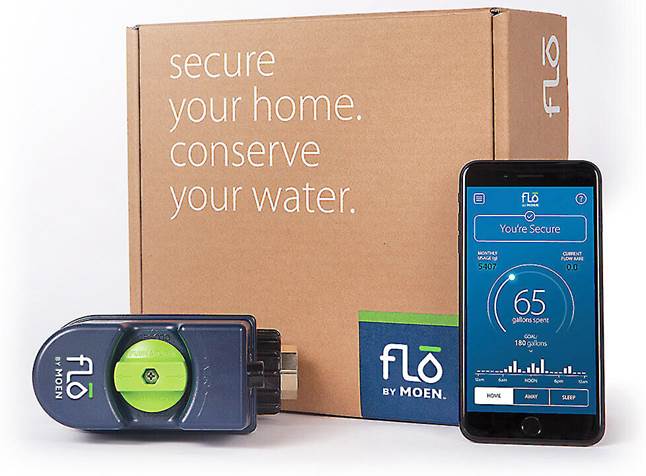 Flo alerts you to small problems before they become big problems.
This small device attaches to your main water line and constantly monitors the pressure and flow of water into your house. That way, it knows when something is amiss. And if Flo detects a drastic change, it will shut off the water before it can devastate your home.
Stop the nickel and dime stuff, too
Flo also runs a health test on your system every night and can detect leaks as small as one drop per minute. You might have no idea those leaks even exist, but they are an early indicator of potential pipe bursts later. And they cost you money on your water bill every month.
With Flo and its companion mobile app, you can stay on top of even small leaks before they turn into big problems. The app lets you track historical water usage and set goals for your family's water consumption. You can also turn your water on and off from wherever you are.
System settings
The Flo by Moen system has three modes — so you get the right kind of monitoring and response for every situation. Keep it in "Home" mode for normal day-to-day use. Select "Away" when you'll be gone for an extended period of time. In this mode, Flo will respond more quickly to protect your home when abnormal events are detected. Engage "Sleep" mode when you're intentionally using an irregular amount of water. Flo will not run its normal tests in this mode — so you won't get urgent notifications when you're trying to fill the pool or water your garden.
"Alexa, ask Flo how much water I've used this month"
Flo by Moen works with Amazon Alexa and Google Assistant (sold separately), so if you want to monitor your water usage or find out about any pending alerts, all you have to do is ask.
Sizing notes
Flo by Moen comes in three sizes. The 3/4" version is intended for 1/2" to 3/4" water mains, the 1" version is used for 1" water mains, and the 1-1/4" version is best for 1-1/4" and 1-1/2" water mains. The optional battery backup works with all versions and will keep your Flo powered for three or more days durage power outages.
READ LESS
Product highlights:
wireless plug-in water monitoring device
built-in sensors monitor water pressure and flow rate
area temperature monitoring can alert you as temperatures approach freezing
proactive 24/7 monitoring with preventative alerts to avoid catastrophic damage
if device senses an extreme leak, it will automatically shut off the water supply to prevent damage
Microleak™ technology runs daily tests to ensure your plumbing is secure
mobile app features:

water usage analysis and goal setting
remotely shut off your water valve
configure alert and notification preferences

installation requirements:

above ground and accessible main water supply line
main water supply line of 1/2" or 3/4"
standard power outlet
smartphone (iPhone® or Android™)
home Wi-Fi network, 2.4 GHz frequency

operating temperature: 32° to 140°F
compatible with:
optional battery backup keeps Flo powered for 3+ days during power outages
power supply is UL 60950 and UL 1310 certified
Flo system is UL 1951 certified
2-11/16"W x 5-15/16"H x 5-5/16"D
weight: 1.09 lbs.
warranty: 1 year
MFR # 900-001
What's in the box:
Flo by Moen 3/4" Smart Water Valve owner's manual
Water monitoring / leak protection system for 3/4" pipe
Power adapter with 58" AC cord and 56" DC output cord
2 Threaded connection fittings (brass)
2 Rubber O-rings
Installation spacer
8mm Allen wrench (manual shutoff key)
Meet Flo by Moen booklet
Flo by Moen Install Guide
For emergencies only card
Flo by Moen 3/4" Smart Water Valve reviews
Average review:
Thanks for submitting your review
Most reviews are processed and published within 5 business days. You will receive a confirmation email once your review has been published.
Customer photos
More details on the Flo by Moen 3/4" Smart Water Valve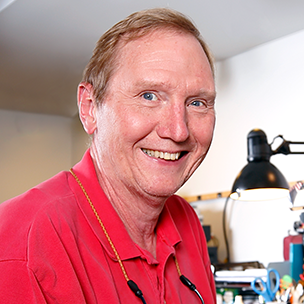 Researched by Crutchfield's

Mark G.
Product Research
Features
Overview: Flo by Moen is a smart water valve that monitors the flow of water into your home. It can help save you money by monitoring and controlling the water usage in your home. It can also protect your home by detecting, and informing you of, a water leak that can potentially cause tremendous damage. You can keep track of your household's water usage on the Flo by Moen smartphone app, and receive notifications in case of a leak detection. The Wi-Fi-controlled Flo by Moen kit includes the monitor/detector device, power supply, and installation parts. FloProtect is an optional subscription-based protection plan that gives you extra data, proactive monitoring, and an extended warranty. This kit (model 900-001) is designed for systems with 3/4" main water lines.
Note: Versions for 1" and 1-1/4" water lines are also available.
Leak Detection: Water damage in homes is a leading cause of preventable homeowner's insurance claims every year. Flo by Moen continually monitors the flow of water into your home, and can detect even a tiny leak (as small as one drop per minute), and send a notification to your smartphone through the Flo by Moen app. The app give you the ability to shut off the water remotely from your smartphone to minimize the damage. The system can also send text messages, emails, and phone calls. An 8mm Allen wrench is included for manually shutting off the water directly at the Flo device.
Water Monitoring: Flo by Moen monitors your household's daily and monthly water consumption. On the Flo by Moen app, you can see the flow rate, pressure, and water temperature in real time. The app's dashboard displays a bar graph of the water usage in your home by the hour, so you can view the peak times. Each day, Flo by Moen runs a Health Test to identify if there are potential small drips in the plumbing system. By monitoring your water usage, you can be proactive about saving water by setting water consumption goals. The Flo device can detect and alert you of low or high water pressure, as well as a freeze warning. You can also prevent surprises on your water bill, and avoid catastrophic damage while you're on vacation.
Installation: The Flo by Moen smart water valve installs on the main water line (3/4" line for this model) after the manual shutoff and pressure reducing valve (if you have one). If your home has a well system, you should install the device after the well pressure tank with a 100 mesh or finer Y-strainer. The device operates on Wi-Fi (802.11b/g/n, 2.4GHz band), and requires a working Internet connection. A 100-240V AC outlet is required for plugging in the AC adapter. The Flo device is safe for outdoor use, and is IPX5 water resistant (but not intended to be submerged in water). If the Flo device is installed outside, a weatherproof AC receptacle must be used.
Note: It is recommended that Flo by Moen be installed by a licensed plumber or installer.
Flo by Moen App: The Flo by Moen app gives you control over the device, and helps you conserve water, save money, and keep your home protected. From the app, you can monitor your daily and monthly water consumption, run diagnostic leak tests (manually or automatically), and remotely turn your water off or on with a tap of your finger. Even while you're away, Flo by Moen monitors your water flow, and, if it senses a major problem, can automatically turn the water off. Alerts from the Flo App can vary from system notifications to critical warnings, and can be set via push notification, text, email, or via phone from Flo Support. The Flo by Moen app is available on the App Store for iOS devices running version 9.3 or later, and from Google Play for Android devices running 4.4 and up.
System Modes: The Flo by Moen app lets you select one of the following System Modes:
Home Mode: The Home Mode should be your normal, day-to-day mode. In Home Mode, you can manually monitor your water usage, and shut off the water when you want. The Flo System still monitors your home for irregular water usage, and sends notifications, or automatically shuts off the water when necessary. Unless you'll be away from home for an extended period, you should leave the system in Home Mode.
Away Mode: When the home's inhabitants will be away for an extended period of time, you should set the Flo by Moen to the Away Mode. The device continually monitors your home's water usage, and send notifications when necessary. While some fixtures, such as ice makers, water softeners, and irrigation systems, may be used in Away Mode, the system's parameters are much stricter to protect your home while you're away. It learns your normal water usage when the house is empty, and will automatically shut off the water as a precaution in the event of a potentially dangerous condition.
Sleep Mode: The Sleep Mode can be used when you expect significantly higher water usage to prevent receiving notifications. During Sleep Mode, the system is in manual mode, and all alarm notifications, and proactive and real-time tests are ignored. Actions are performed by the user only. Typical uses for the Sleep Mode are while washing your car, filling a swimming pool, or when you have house guests. During those times, you're likely using more water than normal, which would cause a critical alarm or automatic water shutoff. After you initially install the Flo device, you could consider starting off in Sleep Mode so that the system will learn your home's water habits prior to being set to Home Mode.
Smart Home Integration: Flo by Moen integrates into other Smart Home devices, including Amazon Alexa and Google Assistant. You can obtain information on your water usage, get alerts, or remotely turn the water on or off using voice commands with your favorite digital assistants. In addition, you can use IFTTT (If Then, Then That) applets to connect with other useful services or smart home devices in the IFTTT platform.
Health Tests: Once a day, Flo by Moen automatically performs a Health Test to identify potential problems in your plumbing system. Using MicroLeak technology, small leaks that often go undetected can be discovered before catastrophic water damage occurs. During a Health Test, the Flo device shuts off the water to the home and monitors the pressure in the system over a period of time. Constant pressure is a sign that your plumbing system is in good condition. However, if the pressure decays, it could be an indication of a leak, or other problem in the system. Health Tests are typically run at a time of inactivity, such as overnight, when water fixtures are not being used. If someone needs to needs to open a fixture during the test, the test is automatically aborted, so there's no interruption in water service. The Health Test will simply be rescheduled at a later time. Health Tests can also be run manually from the Control Panel on the Flo by Moen app.
FloProtect: FloProtect is an optional subscription-based protection plan for Flo by Moen users. For $5.00 per month, FloProtect offers the following:
Water Damage Deductible Guarantee: Flo Technologies will pay up to $2,500 towards the homeowner's out-of-pocket insurance deductible if a properly-installed Flo device fails to protect your home from damage directly resulting from a water supply line leak. (Restrictions apply.)
Extended Warranty: The warranty for the Flo device is extended to three years.
Certified Insurance Letter: Flo Technologies will produce a Certified Letter for your insurance company that may help reduce your monthly homeowner's insurance rates.
Expanded Monitoring: Flo Technologies' experienced support team will provide proactive monitoring, including Live Chat support and access to Flo Technologies' Water Concierge to answer your questions about your home's water system and help resolve water and plumbing issues.
Enhanced Data Analysis: FloProtect provides enhanced analysis and information about your water usage, including usage per water fixture. This allows you to see how much water you're using, and to pinpoint the fixtures that use the most water.
Free 30-day Trial: When you purchase Flo by Moen, you will receive a free 30-day trial subscription of FloProtect.
Optional Backup Battery: An optional Backup Battery Module is available to power the Flo by Moen device in the case of a power failure. This Lithium-Polymer rechargeable battery (10.8V, 13000mAh, 140.4wH) acts as an uninterrupted power supply, to keep the Flo by Moen device functioning normally for approximately three days. The battery backup is connected in-line with the Flo device's power supply. During normal power, line supply operation power is transmitted directly to the Flo device. If power is interrupted, the module instantly switches to battery mode to keep the Flo device operational. When line power is restored, the operation reverts to main line supply, and the backup battery is recharged.
Specifications:
Operating Temperature: 32°F to 122°F
Maximum Ambient Temperature: 140°F
Dimensions: Width 3.415" Height 7.75" Depth 6.375"
Weight: 4.2 pounds
3 questions already asked
Q
Can this product be installed outside?
[ Paul Apr 12, 2020 ]
A
I do not believe exterior installation is possible. The valve is not freeze proof nor weather resistant (neither is the power supply)
[ Alan Apr 12, 2020 ]
A
The installation video in youtube (posted by the company) shows it outside and the power receptacle into the unit has a grommet.
[ Peter Apr 12, 2020 ]
A
Don't really know but would say no unless maybe you live in an area where it never freezes and you could mount it in a location where it couldn't get wet. I would suggest calling MOEN.
[ Fred Apr 12, 2020 ]
A
You have to ask that question to the manufacturer. I have it installed inside on my water main.
[ LAKHVIR Apr 12, 2020 ]
A
For outdoor installations, a weatherproof receptacle enclosure must be used. Obviously, do not install in areas where freezing can occur
[ Darryl Apr 12, 2020 ]
A
yes
[ MICHAEL Apr 12, 2020 ]