Great for the price and size.
Guest from Who cares on 4/23/2022
Great speaker to be so tiny and cheap. I like that it has good detail all around for the price. But most of all it doesn't kill your ears with treble. Easy listening here. Clear mids too. Sounds pretty balanced, but of course bass is lacking. Treble is not that exciting but it's still clear and has detail. I'm still impressed. Will excel as surround, height, desktop or nearfield in general. Sub is recommended. No it's not AMAZING, but for the money, it's more than I expected. Only cons for me in my use case, no grilles. This silk dome could be destroyed easily if not careful.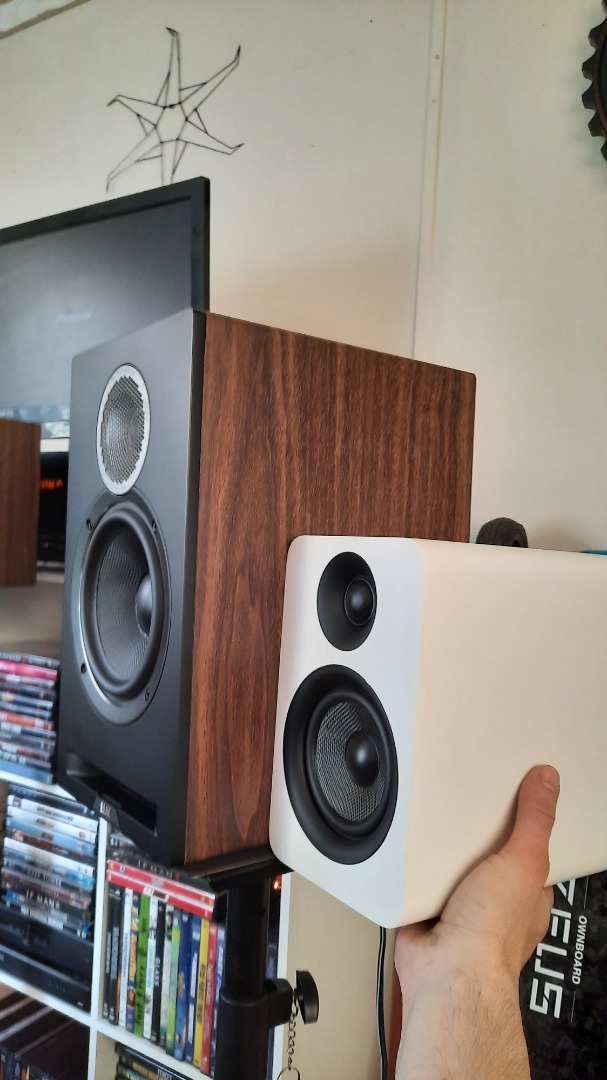 0 of 0 found this helpful
Kanto YU Passive 4"
Joshua from Chino Hills, CA on 2/6/2022
Good build and simple. Also was looking for the smallest passive speakers I could find. Really clean setup especially cuz I don't have enough space. I wouldn't recommend it for a large room or living room. But in your bed room it's amazing.
Pros: Small taking up minimal space. Clean looking. Comes in Matte black. Good build quality. Great price!
Cons: Not for big areas
0 of 0 found this helpful