About the eufy RoboVac 35C
Make it easy on yourself
The eufy RoboVac 35C uses automatic navigation and four different cleaning modes to vacuum your floors. Charge it and let it work for an hour — you'll find the evidence in its dustbox.
Make it easy on yourself
The eufy RoboVac 35C uses automatic navigation and four different cleaning modes to vacuum your floors. Charge it and let it work for an hour — you'll find the evidence in its dustbox.
Even with its impressive 1500Pa suction power, the 35C's operating noise is only about 55dB — about the level of a percolating coffee maker. So you may hardly notice it, even when you're working in the same space.
Smart features
Using the onboard BoostIQ™ technology, the 35C automatically increases its suction power when, for example, it moves from a tile floor to a rug. It senses edges and ledges, so it won't fall down the steps. And if you block off an area with the included magnetic boundary strip, the 35C won't cross that line.
The 35C knows when it's almost out of power, and automatically returns to the included charging station. If it gets into a bind, it automatically shuts off, rather than burning out its motors. If it shuts off and you can't find it, it will beep so you can locate and rescue it.
Control with app, remote, and voice
Even though it works very quietly, you might want to program it to do its work while you're away. The free EufyHome app lets you schedule the 35C, and more.
Using the app — or the included remote — you can choose between auto, edge, spot and quick cleaning modes. Auto mode bounces around until the 35C needs to charge. Spot mode works well for a specific mess by working in a tight spiral pattern for two minutes. In edge mode, the vacuum finds the nearest edge and follows it, reducing speed to give it a thorough vacuuming. And in energy-saving quick mode, the 35C works for 30 minutes, then returns to its charging station.
You can override the modes and control it manually using the four directional arrows on the included remote, or within the app. You can also use Google Assistant or Amazon Alexa devices (sold separately) to control the 35C. It definitely beats pushing a vacuum.
READ LESS
Product highlights:
3-layer filter gets your floors clean
effective vacuuming for hardwood floors to medium-pile carpet
bounce navigation — travels in a back-and-forth motion and changes direction when it encounters obstacles
BoostIQ™ technology automatically increases suction when needed for different surfaces
100-minute maximum run-time
5-6 hour charge time
auto dock and recharge
tap "Find my robot" in the EufyHome app to make unit beep if it gets lost
includes 6.6-foot magnetic boundary strip for blocking off areas from the RoboVac
drop sensor prevents unit from falling off steps or ledges
can pass underneath furniture in openings as short as 2-7/8"
quiet minimum noise level of 55 dB
1500Pa suction
three suction modes:

standard
BoostIQ (default)
maximum power

dual rotating side brushes sweep dust into vacuum path
0.6L dustbox
4 cleaning modes:
control with included remote, top-mounted buttons, or free EufyHome app
works with Google Assistant and Amazon Alexa devices (sold separately)
12-13/16"W x 2-7/8"H x 12-13/16D
weight: 5.73 pounds
warranty: 1 year
MFR # T2117Z11
What's in the box:
eufy RoboVac 35C owner's manual
Robot vacuum cleaner (black)
Charging base
AC adapter with attached 6' DC output cord (DC output: 19V 0.6A)
2 Side brushes
Spare foam filter
Spare high-performance filter
Cleaning tool
Five 8" cable ties
Boundary strip (3/4" x 6.6')
Adhesive strips
Remote control
2 AAA batteries
Owner's Manual (English)
Owner's Manual (Spanish)
Quick Start Guide
Limited Warranty
See the difference between "Open Box" and "Scratch & Dent" Outlet items
We don't have any reviews, yet.
Submit a review and then enter to win a $350 gift card.
Be the first to review this product
Thanks for submitting your review
Most reviews are processed and published within 5 business days. You will receive a confirmation email once your review has been published.
Customer photos
More details on the eufy RoboVac 35C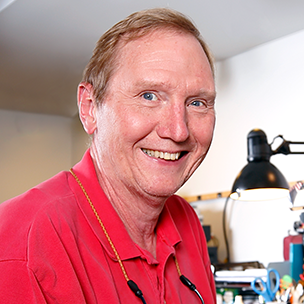 Researched by Crutchfield's

Mark G.
Product Research
Features
Overview: The eufy RoboVac G35C features a 3-point cleaning system and strong suction to efficiently and effectively clean your floors. The vacuum cleaner connects to your home Wi-Fi network and the EufyHome app to help you keep track of where it has cleaned. You can also control the G35C with the included wireless remote control, or through Alexa and Google Assistant voice commands. The vacuum cleaner is 12-1/2" in diameter and only 2-7/8" tall, so it can clean under some furniture. The RoboVac comes with a charging dock, side brushes, boundary strips, and a cleaning tool, and is covered by a 1-year warranty.
Functionality: RoboVac is a self-propelled, automatic vacuum cleaner that travels around your room cleaning up dirt and debris. You can choose between five cleaning modes, each with different patterns. Nine built-in infrared sensors make RoboVac aware of its surroundings. Two side brushes and a roller brush sweep the dirt into the suction inlet on the bottom and into the dust collector. The dust collector has a capacity of 600ml or about 2-1/2 cups. When the cleaning job is completed, the RoboVac returns automatically to the charging base. RoboVac G35C is ideal for cleaning hardwood, tile, and laminate floors, as well as medium-pile carpets. It is not recommended for high-pile carpets or very dark-colored carpet.
Precautions: RoboVac G35C is not recommended for cleaning in wet areas. Power cords on the floor in the should be bundled up with wire ties (five 8" wire ties are included) to prevent entanglement. You should fold tassled edges of area rugs underneath to prevent them from getting tangled in RoboVac's brushes. Areas with clearances under 2-7/8" should be blocked with a physical barrier to prevent RoboVac from getting stuck. Anti-drop sensors will prevent RoboVac from tumbling down stairs or steep drops. Sensors become less effective when they get dirty, or if used on carpeted, reflective, or very dark floors. A boundary strip should be used in those cases.
Cleaning Modes: You can choose between the following cleaning modes:
Auto Cleaning: RoboVac optimizes its cleaning path by selecting different cleaning modes automatically until cleaning is complete.
Spot Cleaning: When intensive cleaning is needed in a small area, the Spot Cleaning mode sweeps in a spiral pattern for approximately 2 minutes. You can activate Spiral Mode using the EufyHome app, or by pressing the Spot Cleaning button on the top of the unit.
Edge Cleaning: When RoboVac detects a wall, it reduces its speed and follows the wall to thoroughly clean the edges. Edge Cleaning mode lasts for approximately 20 minutes before it returns to the Charging Base.
Quick Cleaning: For small areas or small rooms, Quick Cleaning will clean for 30 minutes, then return to the Charging Base. Quick Cleaning helps save time and power.
Manual Cleaning: Using the directional buttons on the remote control, you can direct RoboVac to clean the areas that need the most attention.
Boundary Strip: The included boundary strip helps keep RoboVac away from specific areas in the room, such as area rugs. Dual sensors in the vacuum will recognize the Boundary Strip and prevent it from crossing the boundary. The strip is 3/4" wide and 6.6 feet (2 meters) in length, and can be cut to length. Adhesive strips are included for securing the Boundary Strip to the floor.
Indicator Lights/Beep Alerts: RoboVac G35C has a red indicator light that flashes or glows solid under certain conditions. It also emits a series of long and short beep alerts whenever an error or issue occurs. Many of the light and beep alerts are prompted by an impediment preventing the vacuum to move (front bumper stuck, wheel stuck, device trapped, wheel suspended). Other voice prompts involve battery issues (low battery, charging base is blocked, battery error). The Voice Alerts will continue periodically until the issue is resolved.
Suction Power: RoboVac has a maximum of 1500Pa (Pascal) of suction power at its highest setting (Maximum). There are three power levels: Standard, BoostIQ (default), and Maximum. When BoostIQ is enabled, the RoboVac will automatically increase the suction power if it detects more power is needed for effective cleaning. BoostIQ is ideal for hard-to-sweep messes or thicker carpets.
Wi-Fi: The RoboVac G35C is equipped with Wi-Fi (802.11b/g/n - 2.4GHz band). The EufyHome app lets you control the RoboVac with your smartphone or tablet. With the app, you can start, pause, and stop cleaning. You can also schedule RoboVac to start cleaning at a particular time, or regularly clean on a schedule. The EufyHome app is available from Google Play for Android devies 5.0 and up, and from the App Store for iPhone, iPad, or iPod touch running iOS 9.0 or later.
Voice Assistant Control: RoboVac G35C can be controlled with voice commands if you have Amazon Alexa or the Google Assistant.
Remote Control: RoboVac comes with a wireless remote control to operate the vacuum cleaner without needing the app or voice assistant. The remote has dedicated buttons for the Auto Cleaning, Spot Cleaning, Edge Cleaning, and Quick Cleaning modes. It also contains four directional (arrow) buttons for directing RoboVac during Manual Cleaning, as well as a Start/Stop button. In Auto And Quick Cleaning Modes, you can press the "fan" button to adjust the suction power levels. You can return RoboVac back to the Charging Base with the "power plug" button. The remote is powered by 2 AAA batteries (included).
Rechargeable Battery: RoboVac has a 14.4-volt, 2600mAh Lithium-Ion rechargeable battery. The battery charges whenever the vacuum cleaner is docked in the Charging Base. The Charging Base should be placed on a level surface and against a wall. Objects should be removed within an area 3 feet to either side and 6 feet in front of the opening of the Charger Base. Two charging pins on the bottom of the vacuum cleaner contact the charging contacts on the Charging Base when docked. The RoboVac automatically returns to the Charging Base at the end of a cleaning cycle, or when the battery is running low. An exhausted battery is fully charged in 5 to 6 hours. Fully charged, the RoboVac can clean for a maximum of 100 minutes. The battery life is reduced whenever the higher power modes are used.
Triple-Filter System: The RoboVac's Triple-Filter System helps to trap dust particles, preventing them from being expelled back into the room. The system consists of a pre-filter, a dual-layer filter, and a high-performance filter. Spare foam and high-performance filters are included in the box. The filters should be cleaned with a brush or vacuum cleaner once a week, or twice a week if you have pets.
Regular Maintenance: Regular maintenance will improve the performance and extend the life of the RoboVac. A handy cleaning tool is included to help remove hair and other debris from the vacuum cleaner's brushes. The dust collector should be cleaned after each use. The rolling brush should be cleaned once a week. The side brushes, brush guard, sensors, charging pins, and swivel wheel should all be cleaned once every month.