About the Parrot Bebop 2 Quadcopter
Soar through the sky, capture incredible sights
The original Parrot Bebop drone impressed me with the superb quality of the HD camera, as well as its stable, newbie-friendly flight capabilities. Now, Parrot has raised the bar even higher with their redesigned Bebop 2. Thanks to a new GPS system and upgraded Wi-Fi® antennas, the Bepop 2 can capture even more beautiful scenery than before. It makes flying adventures absolutely spectacular.
Soar through the sky, capture incredible sights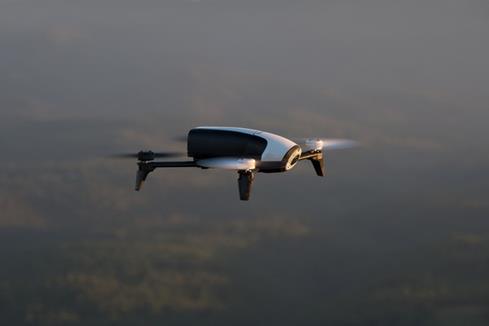 Thanks to the now-doubled battery life, the Parrot Bebop 2 soars farther than ever.
The original Parrot Bebop drone impressed me with the superb quality of the HD camera, as well as its stable, newbie-friendly flight capabilities. Now, Parrot has raised the bar even higher with their redesigned Bebop 2. Thanks to a new GPS system and upgraded Wi-Fi® antennas, the Bepop 2 can capture even more beautiful scenery than before. It makes flying adventures absolutely spectacular.
Go from business class to first class
The Bebop 2's improvements give you better performance and — even more importantly — a more enjoyable experience. It has better motors, larger propellers, and new feet for smoother landings. A slightly heavier and more rugged design provides greater stability in windy conditions.
It also offers a more effective cooling system, a smarter battery closure, and an improved thrust-weight ratio. The battery life has more than doubled to give you twice the flight time. Even so, recharge time has actually decreased, putting you back in the sky faster than ever.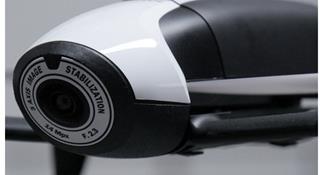 Capture stunning HD video with Bebop's built-in camera.
It's a high-flying, high-definition camcorder
Perhaps the most impressive feature of the Bebop 2 is its ability to capture truly stunning photographs and HD video. Footage that used to require actual airplanes with professional photographers can now be shot safely from the ground. The newly designed lens offers better exposure, sharpness, and brightness. An improved 90° camera angle captures nature's gorgeous landscapes without sacrificing image quality.
Bebop 2's HD camera will capture photos in RAW or JPEG formats to its built-in 8GB memory. Use a selectable time-lapse mode to grab stills as you soar through the skies. Record video in 1080p (30fps). Using a unique 3-axis image stabilization system, the Bebop 2 provides clear, steady video even when encountering turbulence.
Easy to fly, even easier to bring home
You'll pilot the Bebop 2 through the FreeFlight 3 app on your phone or tablet. Using just the app, you'll have about 980 feet of range. Increase this to 1.2 miles by docking your phone or tablet to the Parrot Skycontroller Black. This versatile remote control gives you joystick controls as well as a host of easy to use features.
The newly added flashing LED on the back of the Bebop 2 dramatically improves its own visibility. This will help you locate it against the sky, as well as providing an easy indication of which way it is facing. When your flight is nearing completion press the "return home" button within the app to have Bebop automatically come back to where it took off from. In the event of a collision, it will automatically shut down the engines to stop its flexible propellers.
READ LESS
Product highlights:
remote-controlled flying drone with built-in HD video camera
uses FreeFlight Pro piloting application for Apple®, Android™, and Windows® mobile devices
easy to disassemble for storage and transportation
Drone:
25 minutes of flight time with 2700 mAh battery
battery and battery charger included
capable of flying 29 mph+
6" flexible propellers which lock in the event of contact
four powerful brushless motors
powerful rear LED light visible from a long distance
180° vision control
quad-core processor
automatic return to the takeoff point
Camera:
14-megapixel CMOS image sensor
live video streaming on your smartphone or tablet
180° fisheye lens (6 optical elements)
video resolution: 1920 x 1080p (30fps)
photo resolution: 4096 x 3072 pixels
8GB internal flash memory
3-axis digital video stabilization
video encoding: H.264
photo format: RAW, JPEG, DNG
Connectivity:
signal range up to 980 feet
802.11a/g/n/ac Wi-Fi®
latest generation GPS to control flight altitude
accurate up to one foot
Dimensions and Warranty:
What's in the box:
Parrot Bebop 2 Quadcopter owner's manual
Drone quadcopter
Lens-cap (pre-installed)
Rechargeable battery (2700maH)
Battery charger
AC power plug inserts (US/EU/UK/AU)
17" Charging cable
19" microUSB-to-USB cable
8 Propellers
Propeller
Quick Start Guide
Parrot Bebop 2 Quadcopter reviews
Average review:
Thanks for submitting your review
Most reviews are processed and published within 5 business days. You will receive a confirmation email once your review has been published.
Customer photos
More details on the Parrot Bebop 2 Quadcopter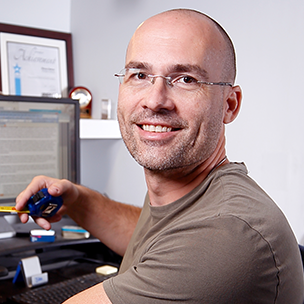 Researched by Crutchfield's

Stacey B.
Product Research
Bebop Drone 2
FreeFlight Pro Application
Warnings & Warranty
Bebop Drone 2
Quality Construction: The Bebop Drone 2 features glass fiber reinforced (15%) ABS and foam construction. Its feather-weight ABS reinforced structure (17.6oz/500g) makes Parrot Bebop Drone 2 robust and safe. It uses four brushless out-runner motors for the propellers. The four 3-blade auto-block propellers are made of polycarbonate. The Bebop Drone 2 is also fitted with anti-vibration bumpers on the feet for safe landings.
Advanced Processors: The Bebop Drone 2 navigation computer features a Parrot P7 dual-core CPU, quad-core GPU and 8 GB of Flash Memory. All are fixed on a magnesium shelf that acts as a radiator and electromagnetic shielding.
MIMO Dual-Band WiFi Connectivity: The Parrot Bebop Drone 2 features built-in dual-band WiFi (802.11 a/b/g/n/ac) and is fitted with dual dipolar antennas allowing it to handle both 2.4 GHz and 5 GHz MIMO frequencies. With built-in WiFi and transmission power of 21dBm, it can generate its own WiFi 802.11 network up to 984' (300 meters). Depending on the network interference, you can select the frequency of your choice.
Flying: The Parrot Bebop Drone 2 can ha a maximum horizontal speed of 18 m/s and max climb spped of 6 m/s. This speed may vary according to the tilt angle of the Parrot Bebop Drone 2, the outside conditions and flight and flying configurations. You can fly the Parrot Bebop Drone 2 in wind speeds up to 24mph (40 km/h). You can fly the Parrot Bebop Drone 2 over dry, flat and lit surfaces. Parrot recommends not to fly the Parrot Bebop Drone 2 above water. You can fly the Parrot Bebop Drone 2 at altitudes no greater than 2500m. Beyond this altitude, the air density distorts the stabilization of the Parrot Bebop Drone 2. A rear flashing LED provides better visibility of the drone at long distances, so you can tell its direction and location.
Note: The Bebop can be flown indoors or outdoors.
3-Axis Stabilizing System: Using algorithms developed by Parrot engineers, the Bebop Drone 2 relies on an exclusive 3-axis
image stabilizing system. Filming remains stable, however far the drone leans over, adjusting for any turbulence. To ensure optimum stability without compromising easy handling, the Bebop Drone 2 merges data from many 3-axe sensors - an accelerometer, gyroscope and magnetometer. An ultrasound sensor with a range of 5m, a pressure sensor, and a vertical camera measure ground speed.
GNNS Chipset: The Bebop Drone 2 integrates a GNSS chipset that associates the GPS + GLONASS data. Plan your flights on your smartphone/tablet via the FreeFlight Pro App by touching waypoints on your screen and let the drone do the rest. In addition to increasing the stability in high altitude, it also allows autonomous flights and automatics return to the take-off position. With the recorded data (altitude, speed...), you are even able to replay your flights modeled in 3D on the Parrot Academy map.
Emergency Mode: In case there is a problem such a risk of collision, the drone going out your sight, loss of control, the Emergency Button of the app allows you turn off the engines immediately to land the drone. In the event of any collision, the propellers stop automatically.
Return Home: Thanks to a GPS system, a Return Home function brings the Bebop Drone 2 easily back to its take-off point. When "Return Home" is selected, the Bebop Drone 2 returns directly to its starting position when the altitude is greater than 10 meters. If the altitude is less or equal to 32.8' (10 meters), it will rise and stabilize itself at 32.8' (10 meters) before returning to its take-off position in a straight line. Once it has reached its take-off position, it will stop and hover 6.5' (2 meters) above the ground.
14 MP Fisheye Camera w/ Digital Image Stabilization: The Bebop's camera is equipped with a bright "fisheye" lens with 6 optical elements, plus a 14 Mega-pixel 1/2.3" sensor. The neutral angle of the camera allows you to capture more ground and less sky. The Parrot Bebop Drone 2 records videos and pictures in a 180° field with remarkable image quality. The full HD camera is digitally stabilized on 3-axes. This full-digital image stabilization technology allows the Bebop Drone 2 to take remarkably stable and clear aerial footage regardless of the drone movements. You'll get undistorted images and a horizon that is not curved. The lens is splash and dust proof.
Video Definition: record video up to 1920 x 1080p (30fps)
Photo Definition: record still images up to 4096 x 3072p
Video Encoding: video is recorded in H.264
Photo File Format: still images can be recorded in JPEG, RAW, or DNG
Note: The camera is located at the front on the Parrot Bebop Drone 2. The camera located under the Parrot Bebop Drone 2 is for stabilization only.
8GB Flash Memory: Video (H264) and still images (JPEG/RAW/DNG) are recorded to the drone's built-in 8GB flash memory. The internal memory for video recording is limited to 29 minutes. These video and still images can be transferred to your WiFi connected smartphone or tablet device, so you can delete them from the drone's flash memory. There is no media slot for an external memory card.
Computer Transfer: The Bebop Drone 2 can be plugged into your Windows PC for transfer of video and photo images to your computer's hard drive; your computer will recognize the Bebop like a USB thumbdrive. Mac computers require the Android File Transfer connection software to be installed to detect the Bebop Drone 2 like a USB flash drive
Rechargeable Battery: The Bebop Drone 2 is powered by a rechargeable lithium-polymer (2700mAh) battery which can provide up to 25 minutes of flight time. Charger is included to recharge the battery. Charging time is approximately 55 minutes with the included charging base.
Easy-to-Transport: All parts of Bebop Drone 2 are removable for easy disassembly, transport, and re-assembly.
Software Updates: You can install software and firmware updates to the Bebop Drone 2 via the FreeFlight 3 application on your mobile device over WiFi or via USB on your computer from the Parrot Support Site.
FreeFlight Pro Application
FreeFlight Pro Smartphone Application: The Parrot Bebop Drone 2 can be controlled from the free FreeFlight Pro piloting application for Apple iOS devices and Android smartphones/tablets. This user-friendly application has been developed to be very easy to use allowing the pilot to focus on the pleasure of flying. FreeFlight 3 is equipped with an intuitive tactile control interface, adapted for beginners that allows you to jump, fly and roll like a pro. Easily control the Parrot drone by leaning your smartphone/tablet in the direction you want your drone to fly.
For Apple iOS: Download the free FreeFlight Pro piloting application from the Apple App Store for Apple iPad, iPhone, and iPod touch running iOS 8.0 or above.
For Android: Download the free FreeFlight Pro piloting application from the Google Play Store for Android smartphones and tablets running OS 4.0 or above.
Note: Click here for Apple iOS and Android device compatibility.
Simple Pairing: The FreeFlight Pro App automatically detects the Parrot drone you are piloting. Simply switch on the drone and activate the WiFi of your tablet/smartphone. Then the network menu, select "Bebop" and launch the FreeFlight 3 application.
Note: If the connection between your smartphone and the Parrot Bebop Drone 2 is lost, the Parrot Bebop Drone 2 returns to its starting point automatically after one minute of disconnection.
Piloting Modes: The Bebop Drone 2 has three Piloting Modes (Ace, Normal, and Joypad) to choose from on the FreeFlight 3 application. Using either of these Piloting Modes, you can make the drone go up/down, forward/backward, turn left/right, flip, and hover.
Normal: The Normal mode is designed for beginners and is the easiest to use (its set to Normal by default). Lets you move the Bebop Drone 2 with the accelerometer and turn with the on-screen joystick.
Ace: The most advanced mode allows you to control the Bebop Drone 2 with just one finger from the touchscreen application on your phone.
Joypad: The Joypad mode allows you to disable the use of the accelerometer. This mode also allows you to take snapshots and record videos of the Bebop Drone 2 in action with your device's camera.
Flight Settings: You can also complete user settings for altitude, incline, and speeds.
Maximum Altitude: The maximum altitude option allows you to se a limit on how high the Bebop can go. If the drone is about to go beyond this limit, it will automatically adjust and remain at the selected height.
Maximum Inclination: This setting allows you to define the maximum angle of inclination the Bebop Drone 2 can takes as it moves in the air. This setting directly influences the drone's speed. The great the angle of inclination, the faster the Bebop Drone 2 will fly.
Rotation & Vertical Speeds: Your are able to modify the Bebop's rotation speed. You can also adjust the drones climbing or descending speed.
Acrobatic Flying: The Parrot Bebop Drone 2 can perform acrobatics while flying, whether it is stationary or moving. You can make the drone back flip, front flip, flip left, or flip right.
Recording Video & Photos: From the application on your smartphone device, you can control the Bebop to take video and still images. You can control the angle of the camera directly from the app on your mobile device with a simple movement of the thumb. The shifting on the 180° angle is fully digital and independent from the drone movements. The Parrot Bebop Drone 2's photo and video stream is synchronized in real time to your Apple iOS device or Android smartphone/tablet, so you can view them on your mobile device.
Video Mode: By default, the Bebop Drone 2 is in video mode. In this mode, the drone starts to record video as soon as it
starts to fly, and it records in 1080p at 30 images a second. You can also choose to start recording manually, as well as take still images while video mode.
Photo Mode: The Bebop's camera allows you to take high resolution photos. You can also take a still shots that were captured during filming. The images captured in high resolution are in Fish-eye format, giving you the total wide angel view provided by the Bebop's camera/
Time-Lapse: There is even a Time-lapse mode to take a series of photos at regular intervals (10 or 8 seconds).
Camera Settings: There are several video and photo record settings - Exposure, Saturation, and White Balance (Auto/Daylight/Cloudy/Florescent/Tungsten)
Map Mode: You can display a map instead of the camera video feedback to see the position of your Parrot Bebop Drone 2.
Parrot Cloud + Drone Academy: Connect to Parrot Cloud to share your stats with other pilots. Keep track of all your sessions and share your photos, videos and navigation data with other members of the Parrot Cloud. Connect to share instantly to YouTube and Facebook. Join Pilot Academy with over 200,000 pilots registered. Free backup of your sessions and acrobatics data.
Warnings & Warranty
Flight Pattern Warning: The Parrot Bebop Drone 2 is a remote control model aircraft designed only for entertainment purposes only. Please fly responsibly. Do not fly your Parrot Bebop Drone 2 over any populated area, such as beaches, others people's backyards, heavily populated parks, professional or collegiate sports events, or over gathering of animals. Absolutely, do not fly near an airfield. If you want to fly your Parrot Bebop Drone 2 in any populated area or near an air field, do contact your local aerial authority to get the appropriate authorization.
Note: Please be aware that there may be federal, state, and/or local laws or regulations restricting the use of this drone in certain areas. Click here for more rules and regulations regarding drones.
Recordings Warning: Recording and circulating an image of an individual may constitute an infringement of their image and privacy for which you could be liable. Ask for authorization before filming individuals, particularly if you want to keep your recordings and/or circulate images on the Internet or any other medium. Do not circulate a degrading image or one which could undermine the reputation or dignity of an individual. The use of the Parrot Bebop Drone 2 for surveillance or espionage is strictly forbidden and could result in your prosecution under the law. Check that your use of the cameras on board the Parrot drone complies with the legal provisions on the protection of privacy.
Product Warranty: Parrot warrants that the Parrot Drone will be free from defects in material and workmanship for a period of 12-months from the initial date of purchase upon presentation of proof of purchase to the retailer or to Parrot (including the date and place of purchase, product serial number). Return to retailer is not applicable in the USA - return shall be made to Parrot only. During the contractual warranty period, any defective product should be returned in its original packaging to Parrot's after-sales service. After inspection of the product, Parrot will, at its sole discretion, either repair or replace the defective part or product, excluding any other indemnification of any nature. Parrot's warranty does not cover:
defects due to damage caused by an accidental collision, fall, or abnormal use
defects caused by any reason other than a defect in material, workmanship, and craftsmanship
defects cause by customization of product by the end-user
defects caused by repairs carried out by the end-user or an unauthorized 3rd party, except spare parts provided by Parrot
defects due to the use of spare parts not provided by Parrot in the original packaging
defects due to the fact that spare parts have been installed without following the recommendations and instructions provided by Parrot at www.parrot.com or if the Parrot Bebop Drone has been customized by the end-user;
loss of charge time by rechargeable battery over time does not constitute a defect in material or workmanship
Note: If upon technical tests being carried out any product is found non defective we reserve the right to return such product to the sender at the sender's cost and to levy a charge to cover Parrot's technical test fees. Upon expiration of the 12-month warranty period or if the defect is not covered by the warranty, any defective product can be returned to Parrot's after-sales service in order to be repaired or for a defective part to be replaced at the sender's costs. Repair will be carried out only after acceptance of the corresponding quotation.
2 questions already asked
Q
Is it waterproof?
[ ansel Jun 20, 2017 ]
A
It doesn't appear to be. Too many openings in the body.
[ BILL Jun 22, 2017 ]
A
NO - it's not waterproof. Nor is it long lasting. I've flown mine 5 times and the motherboard is fried. My son, who is an electrical engineer< also has one and the same thing happened to his. Until they can make this longer lasting or give a logical explanation as to why this happened I could never recommend this drone.
[ Katherine Jun 21, 2017 ]
A
No
[ David Jun 21, 2017 ]
A
No,
[ kenneth Jun 21, 2017 ]
A
I wouldn't try it. The motors are exposed below the propeller and sll it would take to fry the motor is 1 drop of water. This is just my opinion on this I have no technical data.
[ Gregory Jun 21, 2017 ]
A
It is not waterproof
[ KERTTON Jun 21, 2017 ]
Q
does it have follow feature?
[ Thomas Apr 02, 2018 ]
A
Yes, it is optional. There is an in-app purchase for $20. You can also purchase the power kit which includes a code for the follow me feature. The other in-app purchase is flight plan which a great feature for filming. The follow me feature works pretty well. You need a good contrast between the o hue to and the background for it to work best.
[ Steve Apr 02, 2018 ]
A
Yes
[ Valery Apr 02, 2018 ]
A
I believe it does. Never tried it.
[ MICHAEL J Apr 02, 2018 ]