Overall, I'm pleased with my purchase.
Crutchfield customer from Fort Myers, FL on 8/10/2020
I bought this Parrot Anafi drone using the 'Open Box' option. Not something I had done before, and not sure if I would again. Almost everything arrived in seemingly nearly new condition, although it was clear that the drone had been flown before as some of the blades had some minor scuff marks on them. Some of the paperwork seemed to be missing (i.e. no user manual) and also the Flight Safety Guide was damaged (torn cover). But the biggest problem was that one of the spare blades was completely bent and therefore unusable (see attached image). Other than that, it all seems fine. N.B. - I have not had the chance to fly the drone yet, but will update my review (if possible) once I have.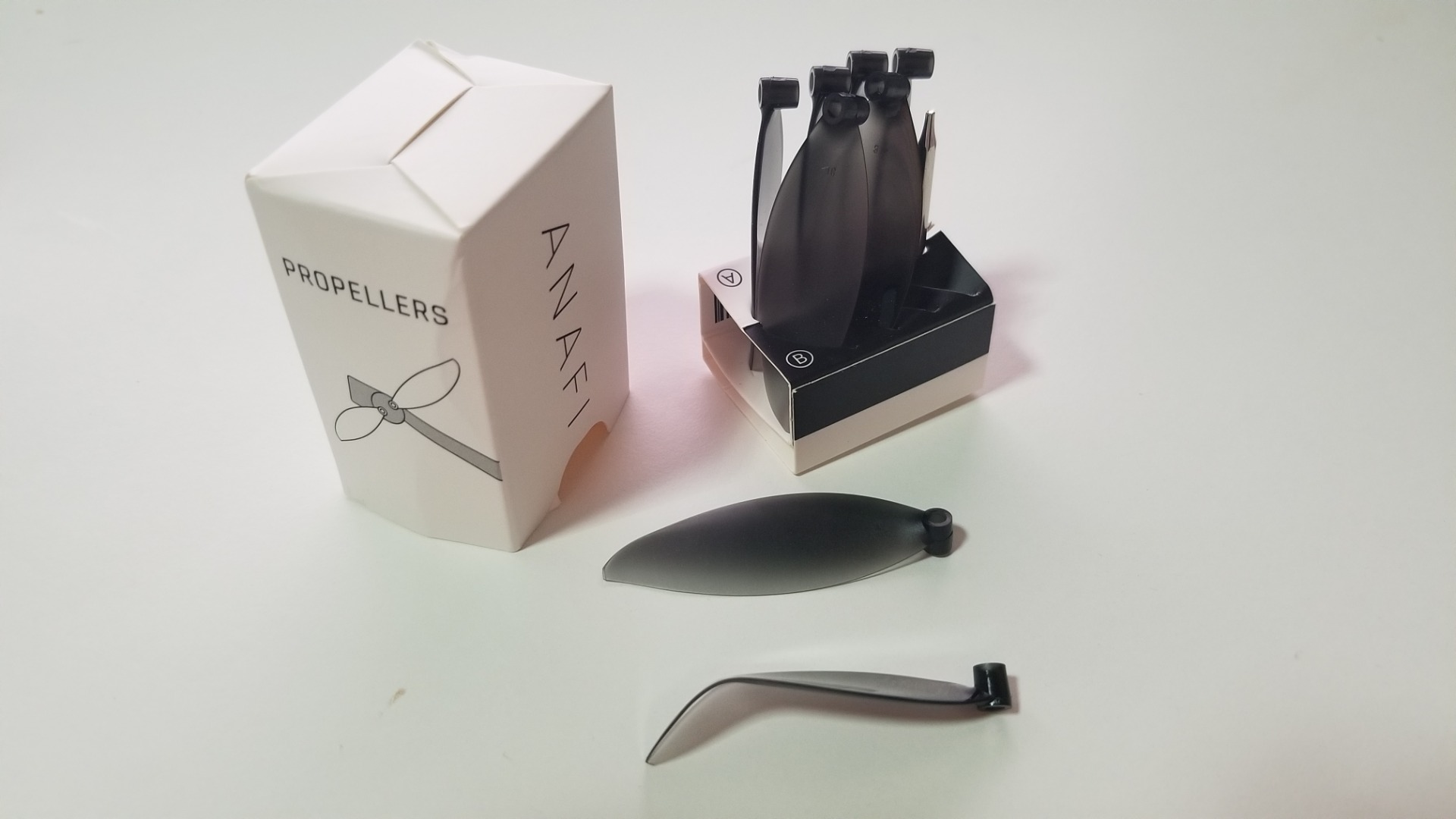 0 of 0 found this helpful
What a great little drone!!!
Crutchfield customer from Miami Beach, FL on 5/17/2020
We are a drone training school and consultant for corporations and government agencies. We try to have every drone platform for our clients to use, evaluate, and train on. We have a variety of UAVs for special use cases (night/thermal, heavy lift, mapping, swarm, etc.). This Parrot Anafi work model is great and has been our go to drone for quick portability ( the shoulder bag fits the drone, controller and 4 batteries ( more than enough for most jobs ). If you only need 4k shot in 30fps, its perfectly fine. In fact one good feature is that there is zoom capability while in video or photo mode. You can zoom in to 1.3x magnification (lossless zoom) while filming video or performing an inspection. It will zoom in even further but beyond the 1.3, it will become more pixelated. 1.3x however does make a huge difference. It warns you when your zoom goes beyond "lossless" and you can set it up to never zoom in beyond "lossless". I think for the price point it cant be beat and the "work" model comes with a free year of Pix4D "model" to allow you to build 3D models of structures that which is a great benefit and useful program. The weight is just a pleasure to be able to carry around wherever. Compare that with a phantom or matrice...
Pros: Super portable, charge from standard USB C cables, can plug right into your car outlet, comes with a multi charger, 4 batteries, case, Pix4D...whats not to like?
Cons: Its light which means it can dance just a bit in stronger winds...but the gimbal has done a great job to keep the video/photos clear and centered, unaffected by the winds.
5 of 5 found this helpful