About the Magellan RoadMate 6630T-LM
Dependable directions and a dash camera
In my younger days I was a real road warrior, hitting the highway every month and using paper maps to follow my favorite bands up and down the east coast. Inevitably, I had a couple of fender benders along the way. If I'd only had a dash cam in my car at the time, I would have had an easier time convincing my insurance company that it was never my fault! Magellan's RoadMate 6630T-LM portable navigator with its built-in dash cam is the perfect tool for me or anyone who spends serious time on the road, offering exceptional guidance and a comprehensive record of your travels.
Dependable directions and a dash camera
In my younger days I was a real road warrior, hitting the highway every month and using paper maps to follow my favorite bands up and down the east coast. Inevitably, I had a couple of fender benders along the way. If I'd only had a dash cam in my car at the time, I would have had an easier time convincing my insurance company that it was never my fault! Magellan's RoadMate 6630T-LM portable navigator with its built-in dash cam is the perfect tool for me or anyone who spends serious time on the road, offering exceptional guidance and a comprehensive record of your travels.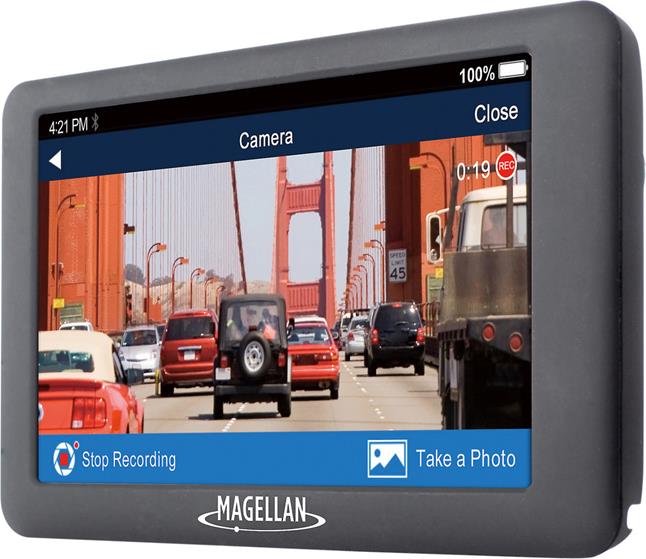 Reliable guidance
The RoadMate 6630T-LM offers maps of the entire U.S., Canada, and Puerto Rico, plus 7 million searchable points of interest for when you need to find a place to eat, sleep, or fill up the tank. You'll hear spoken street names at turns, and lane guidance shows you the correct lane as you travel through interchanges to keep you on the right path. You can even tell the navigator to avoid certain areas that are less safe or prone to heavy traffic to keep your journeys flowing smoothly. And you'll get handy real-time traffic updates in most metropolitan areas without any extra fees for as long as you own the RoadMate.
More road-friendly features
You can access your favorite destinations in a one-touch menu. Speed limit warnings keep you traveling safely, while landmark guidance helps you find your way by familiar roadside markers and buildings rather than hard-to-see street names. You'll also see branded points of interest on the maps to help you find your favorite destinations for food, coffee, and gas. Magellan also provides help to find parking lots near your position.
Lifetime map updates
Magellan allows you to update the RoadMate's maps up to four times a year free of charge. Simply create an account at Magellan's website, register your device, and connect your navigator to your computer. Whenever there's a new map update available, you can download it to your device.
5" capacitive touchscreen
This RoadMate boasts a high-resolution 5" glass touchscreen display for easy operation. Its capacitive interface means you can control it like your smartphone, with pinch-to-zoom capability so you can move the image and conveniently swipe through menus to suit your needs.
Record your travels
Magellan outfits the RoadMate 6630T-LM with an integrated dash camera that runs independent of the navigation function. The built-in software lets you set up your recording preferences with ease. And you can start to review the proceedings on the navigator's screen in a jiffy. You can save video to the included 4GB microSD™ memory card, and delete unneeded images conveniently.
High-definition camera
The RoadMate's camera can record in full 1080p HD, for crisp and detailed images. It offers a 122° wide-angle lens to cover both sides of the street. The camera's 3-axis G-shock sensor detects sudden changes in motion, and can instantly save the video to protected files to keep them from being accidentally overwritten. And you can activate "parking mode" to record and save video when the sensor detects an impact to your vehicle while you're not in it.
Enhanced safety features
Magellan's trademark travel aids help keep your travels worry-free:
Lane departure warning: You'll hear audio alerts and see an icon on the navigator's screen when you start to drift too far to the left or right of your lane into the wrong lane or the side of the road.
Front collision avoidance: The camera can detect when you're approaching stopped or slow traffic ahead too quickly based on your speed and distance, and signal with audible and visual alerts.
Traffic camera alerts: Magellan's PhantomALERT database can let you know you when you're approaching speed or red-light cameras along your route.
READ LESS
Product highlights:
portable GPS navigator and dash cam
free Lifetime Maps and Traffic subscription
suction-cup windshield mount
car power adapter, micro-USB cable, and built-in rechargeable battery with up to 1 hour of life
Dash Cam Features:
records HD video
122° wide-angle camera lens
G-sensor-triggered emergency video storage
parking mode records and saves images immediately following an impact while parked
lane departure warning and collision avoidance alerts
includes 4 GB SD™ card (accepts up to 64 GB microSD card, Class 4 or higher, not included)
Navigation Features:
5" (480 x 272 pixels) glass display with pinch-to-zoom touchscreen control
7 million points of interest (allows custom points of interest)
preloaded with detailed maps for the U.S., Canada, and Puerto Rico
text-to-speech voice prompts announce actual road names at turns
landmark guidance gives directions according to buildings and roadside markers
OneTouch Favorites menu
lane guidance and junction view
branded points of interest and points of interest along route
speed limit indicators
PhantomALERT database of red-light and speed cameras
parking assistance
multi-destination routing: route optimization
transport modes: auto
Expandability:
microSD™ card slot
compatible with optional Magellan wireless rear-view camera
Other Features and Specs:
dimensions: 5-3/8"W x 3-3/8"H x 3/4"D
weight: 6.4 oz.
warranty: 1 year
MFR # RM6630SGLUC
What's in the box:
Magellan RoadMate 6630T-LM owner's manual
Portable navigation unit/dash cam with 5" touchscreen
Cigarette lighter adapter with built-in traffic receiver and attached 50" straight cord (right angled Mini-B USB connector)
Suction-cup/ball mount
Ball socket adapter
Multi-hook mount
8 GB Class 10 microSDHC memory card with full size SD adapter in clear plastic case
Quick Start Guide
We don't have any reviews, yet.
Submit a review and then enter to win a $350 gift card.
Be the first to review this product
Thanks for submitting your review
Most reviews are processed and published within 5 business days. You will receive a confirmation email once your review has been published.
Customer photos
More details on the Magellan RoadMate 6630T-LM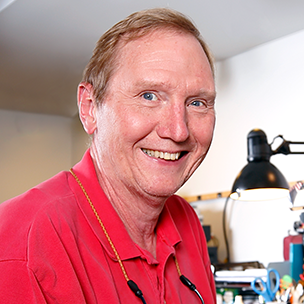 Researched by Crutchfield's

Mark G.
Product Research
Navigation Features
Dash Camera Features
Navigation Features
Overview: The Magellan RoadMate 6630T-LM is a portable GPS Navigator with a built-in HD Dash Cam. It is equipped with a high-sensitivity GPS receiver, which provides positioning accuracy down to 3 to 5 meters (10-16 feet). The forward-facing Full HD 1080p dash camera continuously records video, and provides visual and audible lane departure and forward collision warnings. The RM6630T-LM comes with a suction cup windshield mount.
Lifetime Map Updates: The RoadMate 6630T-LM comes with detailed maps and destinations of the United States (including Alaska and Hawaii), Canada, and Puerto Rico, preloaded onto the built-in flash memory. With Lifetime Map Updates, you can receive up to 4 map updates per year, for the useful life of the receiver. You can update your maps and the unit's software via Wi-Fi.
Lifetime Traffic: The RoadMate 6630T-LM offers Free Lifetime Traffic alerts, providing real-time traffic information with no subscription fees. If a traffic incident, slow traffic, or stopped traffic is detected along your route, the traffic icon on the unit's Map screen will display the computed delay. You can select to avoid any or all of the traffic incidents along your route, and the unit will calculate an alternative route.
Traffic Camera Alerts: In addition to Lifetime Traffic, the device provides audio and visual warnings when you approach areas where known fixed red light and speed cameras are located. PhantomALERT Traffic Camera Alerts are provided free for one year. You can subscribe to PhantomALERT Premium for one or three additional years for an additional cost.
5" Touch Screen Display: The unit features a large anti-glare, 5" WVGA touch screen display with a resolution of 800 x 480. The display's brightness can be adjusted for easy nighttime and daytime viewing. Night View changes the screen from bright colors to dark tint colors for nighttime use, and can be set to switch automatically at dusk, or manually.
Wi-Fi Enabled: The RoadMate 6630T-LM has built-in Wi-Fi capability and web browser, which allow you to search for destinations from any location with a Wi-Fi hotspot. You can also receive the latest up-to-date software updates via Wi-Fi.
Mounting: The RoadMate 6630T-LM comes with a mounting cradle and adjustable arm that can be mounted to either the windshield or dash of your vehicle using a suction-cup mount. Please check the applicable regulations in your state regarding windshield mounting. The built-in dash cam must be mounted so that it has a clear view of the road ahead.
Street Names and Landmarks: As you navigate, the RoadMate 6630T-LM will announce the names of the street or exit ramps that are involved in each maneuver. In addition, Landmark Guidance provides directions using visible landmarks when possible.
Turn Warnings: When enabled, you will receive notifications of upcoming turns while routing. You can choose bells, chimes, beeps, voice, or no warning.
Speed Warning: The Magellan RoadMate will sound an audible warning when you drive above the posted speed limit. You can turn this warning tone off, if desired.
Junction View: The RoadMate 6630T-LM will display realistic-looking highway signs as you approach a highway interchange, giving you a visual indication of which lane you should be in.
OneTouch Menu: The 6630T-LM features Magellan's exclusive OneTouch favorites menu. The OneTouch menu provides easy access to those destinations and searches you use most. The OneTouch Favorites menus provides instant access to your personalized bookmarks of favorite places. You can bookmark your personal favorite destinations, and access them whenever you want from the OneTouch menu. The Emergency Icon in the OneTouch Menu will provide the location of the nearest hospital, fire station, or police station, for quick navigation in an emergency.
QuickSpell w/ SmartCity Search: QuickSpell with SmartCity Search narrows your address and city searches, making destination entry easy. To help you make sure you enter in the correct destination, the RoadMate 6630T-LM will automatically correct spelling errors and complete your destination address. QuickSpell with SmartCity search also uses information in the unit's database to limit the keys that need to be pressed, presenting only those which can access information in the database.
Current Location Screen: The Current Location screen displays approximate address information, the distance from the next and previous cross streets, as well as your latitude and longitude. There is also a compass point in your direction of travel, calculated elevation and speed.
Points Of Interest (POI): The Magellan RoadMate receiver has over 7-million preloaded POIs that can be used as a destination for a route. These include gas stations, restaurants, ATMs, hotels, and more. You can search for POIs by entering the name or by selecting from a list of available categories and sub-categories. If desired, you can choose whether or not you want POI icons to be displayed on the map, including Branded POIs that display the logo of certain national chains. The Highway Exit POI feature provides a listing of restaurants, gas stations, auto repair shops or hotels near approaching freeway exits.
Multiple Destination Routing: If you're planning a trip with multiple stops, the RoadMate 6630T-LM will allow you to place the destinations in the order you wish, or allow the unit to order the stops for the most efficient route, saving you time and money. You can change the order of stops at any time.
Rechargeable Battery: The unit has a built-in Lithium-ion battery that permits use of the receiver for brief periods of time while not connected to external power. The unit's rechargeable battery that offers up to 2 hours of continuous use. An on-screen Battery Strength Indicator shows you how much battery life you have left. You can recharge the unit's built-in battery with the supplied vehicle power adapter in your car.
Dash Camera Features
Dash Camera Overview: The Magellan RoadMate 6630T-LM is equipped with a built-in Full HD dash camera that continuously records 1920 x 1080 video onto the included 8 GB microSD card as you drive. You can also take a still photo by pressing the shutter button on the screen. Should you be involved in an accident, the camera can capture and save the captured video, along with the location and time data of the event. It can also alert you about potential driving hazards, such as lane departure, forward collision, and driver fatigue.
Camera Specs: The dash camera is mounted on the back of the device so that it faces forward toward the road ahead. The lens has 6 glass elements with an IR filter, a 110° wide-angle view and a bright f/1.8 aperture for excellent day and night recording. You can adjust the lens in any direction to center the image.
Safety Warning Systems: The RoadMate 6630T-LM features two warning systems that may help you avoid accidents. The Land Departure Warning System (LDWS) visually and audibly alerts you when you are drifting out of your lane, based upon the highway and road lines. The Forward Collision Warning System (FCWS) warns you when you getting too close to the vehicle ahead of you. The dash camera must be properly calibrated before the LDWS and FCWS will work properly.
G-Sensor: The 6630T-LM has a 3-axis G-sensor that can detect a shift in the vehicle's movement in three directions: forward/backward (X-axis), right/left (Y-axis), and up/down (Z-axis). If the sensor picks up an impact, the device will instantly lock the current, previous, and next recording.
Recording: As you drive, the RoadMate 6630T-LM records Full HD video onto the supplied 8 GB microSD card. If you want more memory, you can substitute another microSD card up to 64 GB. Speed Class 10 cards are recommended. Videos are watermarked with a date/time stamp and/or the vehicle's speed as they are recorded. The unit will record sound, if desired, using the unit's built-in microphone. The videos are recorded in 1, 3, or 5 minute lengths before a new video is begun. Once the memory is full, the oldest videos are overwritten by new videos.
MiVue Manager: MiVue Manager, a third party software application, can be used to view and manage the videos and photos taken by the RoadMate 6630T-LM. MiVue Manager is compatible with Windows 7, 8, and 10, and Mac OS X 10.7/10.8/10.9.
2 questions already asked