About the iRobot Roomba i3 EVO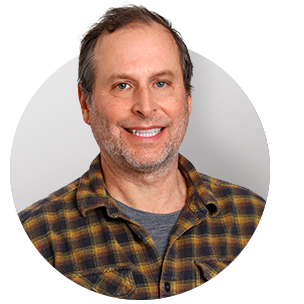 Smart robot vacuum
The iRobot Roomba i3 EVO cleans hard floors and carpets with equal aplomb. It's got smart features that let it map your home and keep out of danger — and out of your way. And since iRobot has been making robots for more than 30 years, you'll know you're on the leading edge of robot vacuum technology.
Smart robot vacuum
The iRobot Roomba i3 EVO cleans hard floors and carpets with equal aplomb. It's got smart features that let it map your home and keep out of danger — and out of your way. And since iRobot has been making robots for more than 30 years, you'll know you're on the leading edge of robot vacuum technology.
Learns your home's layout as it vacuums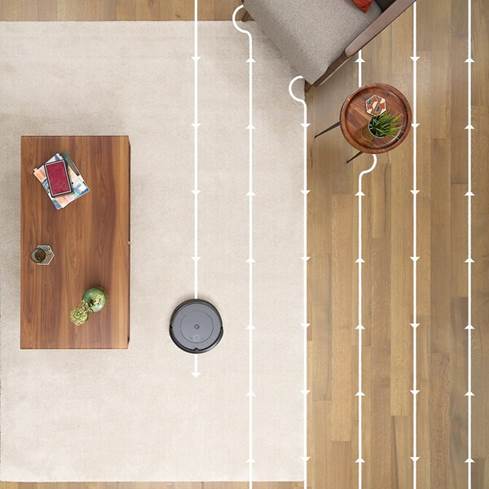 Vacuums in neat rows, avoiding obstacles and learning your home as it works.
The i3 EVO navigates in neat rows, going under and around your furniture and mapping as it goes. It learns your home over time, so you'll be able to tell it to clean your whole floor, or just specific rooms.
It can also see which areas are the dirtiest and give them more attention. And its cliff-detect feature keeps it from falling down staircases and other steep drop-offs.
App and voice control
You'll control the i3 EVO with the iRobot Home app for Android™ and iOS®. It lets you set up cleaning routines, clean specific rooms, and more.
You can also control it with your voice using Google Assistant and Amazon Alexa devices (sold separately).
Three-stage cleaning
The i3 EVO's edge-sweeping brush pulls dirt and dust toward its rubber roller brushes and powerful suction — 10 times stronger than the Roomba 600 series.
The patented roller brushes are designed to avoid tangles from hair, and they really pry into your carpet so the vacuum can suck up embedded sand and other tenacious dirt.
Other smart features
The i3 EVO can keep out of your way by starting its cleaning routine after you've left the house, if you enable this location-based feature in the app. Its recharge and resume feature automatically sends it back to its base to charge when it senses a low battery, then back out to pick up where it left off vacuuming. It also can make seasonal cleaning schedule recommendations, like during cat and dog shedding season.
You can also get the i3+ EVO with the Clean Base® self-emptying and charging dock that sucks the dustbin clean when the vacuum docks to charge, storing the dirt in an internal dust-free bag. You can hand-wash the vacuum's dustbin using warm water — just remember to take the filter out before you wash it, and make sure it's dry before you put the filter back in.
If you want, you can add a Braava Jet m6 smart mop (sold separately) that will start working the moment the i3 EVO finishes.
READ LESS
Product highlights:
smart robot vacuum with Wi-Fi
3-stage cleaning system

edge-sweeping brush
dual multi-surface rubber brushes
powerful suction

high-efficiency filter captures and traps 99% of cat and dog allergens
Dirt Detect™ sensors tell it to give more attention to dirtier areas
reactive sensors tell it where it can and can't fit
cliff-detect feature avoids steps and other drop-offs
navigates in neat rows, avoiding furniture and other obstacles
returns to base for recharge when battery runs low then resumes vacuuming where it left off
learns your home and creates Imprint® Smart Maps

use the free iRobot Home app to tell it to vacuum your whole house or just specific rooms and more

learns your scheduling preferences and can offer suggestions
iRobot Genius gets new features through automatic software updates
add voice control with Amazon Alexa or Google Assistant devices (sold separately)
Other specifications:
rechargeable lithium-ion battery reaches full charge in about two hours
fully charged battery lasts about 75 minutes
vacuum: 13-5/16"W x 3-11/16"H x 13-3/8"D
vacuum weight: 7.44 lbs.
Home Base charging station: 5-1/4"W x 4-1/16"H x 5-13/16"D
Home Base weight: 8.15 oz.
warranty: 1 year
MFR # I315020
What's in the box:
iRobot Roomba i3 EVO owner's manual
Robot vacuum cleaner
Home Base charging station
6' AC power cord (non-polarized C7 plug)
Spare filter
Getting Started card
Safety Information
Warranty
iRobot Roomba i3 EVO reviews
Average review:
Thanks for submitting your review
Most reviews are processed and published within 5 business days. You will receive a confirmation email once your review has been published.
Customer photos
This review was collected as part of a promotion
More details on the iRobot Roomba i3 EVO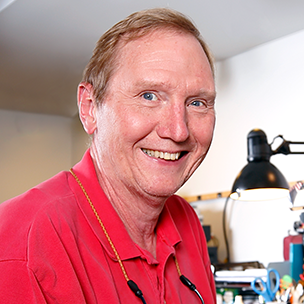 Researched by Crutchfield's

Mark G.
Product Research
Features
Overview: The Roomba® i3 EVO from iRobot is a Wi-Fi connected robot vacuum. With Roomba's 3-Stage Cleaning System and powerful suction, the i3 EVO automatically cleans the rooms you want when you want. You can customize your cleaning schedule through the iRobot Home App, plus Roomba works with Amazon Alexa and Google Assistant. The i3 EVO comes with a Home Base charging station and a spare High-Efficiency filter.
Cleaning Power: The Roomba i3 EVO cleans your floors effectively with its premium 3-Stage Cleaning System. Dual Multi-surface Rubber Brushes, one loosens the dirt while the other lifts, help tackle tough dirt and grime on hard surfaces or carpet. The rubber brushes stay in contact with wood, tile, and carpet to pick up the dirt more efficiently than bristles. In addition, they avoid tangles from human and pet hair, so there's less maintenance. A rotating brush sweeps dirt, pet hair, and dust from along the wall edges and in corners. The i3 EVO's Power-Lifting Suction, 10x more powerful than the Roomba 600 series, pulls in the dirt and debris, while a High-Efficiency Filter captures 99% of pollen, mold, dust mites, and other allergens. The dirt and debris are captured in a removable bin, which can be hand-rinsed with water. Roomba will even alert you on the unit or in the app when the bin is full.
Imprint® Smart Maps: Roomba i3 EVO uses advanced navigation technology to learn your home's layout and create Imprint® Smart Maps. During the initial non-cleaning Mapping Run, the robot vacuum travels in straight lines back and forth throughout your room, learning where the furniture, obstacles, and stairs are located. It also learns the boundaries for each room. It may require several Mapping Runs to become totally efficient in cleaning your home.
Reactive Sensor Technology: The robot vacuum is equipped with numerous sensors to help it maneuver the natural obtacles in your home while it cleans. The front of the unit has an infrared sensor to identify objects in its path. If the unit bumps into a chair leg or wall, the impact is softened by the smart bumper on the front, and a sensor causes it to turn away from the obstacle. Four "cliff sensors" along the front and sides let the vacuum know that it is nearing a dropoff, such as stairs or a balcony, and the unit will back away from the ledge. Wall sensors allow the Roomba to follow the path of the wall as it cleans. Other sensors also detect the clearance under chairs and couches so the vacuum doesn't get hung up. Dirt Detect sensors also recognize areas of your floors that need more attention, and those that don't. The Room Confinement Sensor (RCON), a round clear sensor on the top of vacuum, allows Roomba to detect the Home Base so it can return for charging. RCON also works with optional Virtual Walls to create boundaries for the vacuum to work within.
Onboard Controls: The i3 EVO has three onboard controls:
Clean/Power: The large Clean/Power button wakes up the vacuum to begin cleaning.
Home: The Home button instructs the vacuum to stop cleaning and return to the Home Base.
Spot Clean: The Spot Clean button allows Roomba to intensely clean a localized area by spiraling outward to a diameter of about three feet and then spiraling inward to the spot where it began.
Regular Maintenance: Periodically, the Roomba needs regular care and cleaning to maintain optimum performance. The dirt bin should be emptied after each cleaning, and rinsed out with water as needed. The High-Efficiency Filter should be gently cleaned once a week--more frequently if you have pets. It should be replaced every couple of months. The Full Bin sensor and Front Caster Wheel need cleaning every two weeks. The Edge-Sweeping and Multi-Surface brushes require cleaning every month, and replaced every 12 months. The sensors and charging contacts should be wiped clean once a month.
Home Base™ Charging Station: Included with the i3 EVO robot vacuum is the Home Base™ Charging Station. The vacuum charges its battery, and stores on the Home Base when not in use. The Home Base has an infrared (IR) sensor and an RCON (Room Confinement) sensor that keeps the vacuum in the room it is programmed to clean. Home Base should be placed in an area with no obstacles within 1.5 feet to either side, or within 4 feet in front. To prevent the robot from falling downstairs, the Home Base should be placed at least 4 feet from stairs. The Home Base plugs into an AC outlet via its removable power cord.
Power: The Roomba i3 EVO is powered by a user-replaceable Lithium-ion rechargeable battery. The battery fully charges in approximately 2 hours while docked in the Home Base. Initially, the battery should be charged at least 3 hours. A fully charged battery lasts approximately 75 minutes. The i3 EVO supports Recharge and Resume. When the battery is running low, the vacuum returns to the Home Base to recharge, then picks up where it left off, until the task is complete. The battery should last up to 400 charge cycles before being replaced with a new battery obtained from the manufacturer.
Wi-Fi: The i3 EVO connects to your home's 2.4 GHz Wi-Fi network. You can control it with the iRobot Home App on your smartphone or tablet.
iRobot Home App: The iRobot Home app is essential to the operation of the i3 EVO. With the app loaded to your smartphone or tablet, you can choose when and where to clean, and create custom cleaning schedules. When cleaning is complete, you can view a Cleaning Report in the app, showing the date and time of the cleaning job, the length/duration, and total area (square feet) cleaned. The app learns your scheduling preferences, and can even suggest extra cleanings during peak pollen season, or when your pets typically shed the most. iRobot Genius Software updates are available through the app, and can be downloaded to the Roomba. These updates can add new features, as well as fix bugs, and keep it up to date. The iRobot Home app works with iPhone and iPod touch running iOS 13.0 or later, and with iPad with iPadOS 13.0 or later. It is also compatible with Android devices (version varies with device).
Voice Assistants: The i3 EVO can be operated by voice command through your favorite Voice Assistant. You can ask Amazon Alexa or Google Assistant to ask Roomba to start cleaning, and the robot vacuum will begin a cleaning cycle.
Specifications:
i3 EVO Battery Power: 14.4-volt 1800mAh 26Wh Lithium-ion rechargeable (ABL-D1)
Home Base Power:

Input: 100-240 VAC/ 50-60Hz / 0.68A: 33W
Output: 20.5V / 1.25A.

Dimensions:

i3 EVO: Width 13.26", Height 3.63", Depth 13.34"
Home Base: Width 5.19", Height 4.02", Depth 5.796"

Weight:

i3 EVO: 7.44 pounds
Home Base: 8.15 ounces