Fantastic center channel speaker & a very lucky 'scratch & dent' find
Crutchfield customer from Seattle, WA on 5/31/2020
I bought this KLH Story center channel speaker to match KLH bookshelf speakers that my grandfather had passed down to me years ago. All I can say is "wow!" The range is impressive, voices in movies are extremely clear, and gaming audio from the center now has a new level of realism that I hadn't experienced before. Also worth noting that I purchased the 'scratch and dent' version of this speaker since the speaker would be relatively hidden. It came in a different box but there was literally only ONE small scratch on the side, which I filled in with a black wood/furniture marker. It looks brand new. Thank you Crutchfield!
1 of 1 found this helpful
Impressive Center - Clear, Natural Sound
Crutchfield customer from Denver, CO on 6/12/2019
I bought these along with the KLH Kendall towers and KLH Beacon dipole surrounds and finally have the system up in running in our new house. I've got everything hooked up to a Denon X3500H and calibrated the system with the Audessy mic that came with the AVR. I'm completely satisfied with the Story as the dialogue is crystal clear and natural sounding. I'm hearing more detail out of the Storys than my previous system. All KLH speakers are well built with great fit and finish and the Story is now exception. Looks great and the system as a whole sounds phenomenal so not a single complaint here. Highly recommended!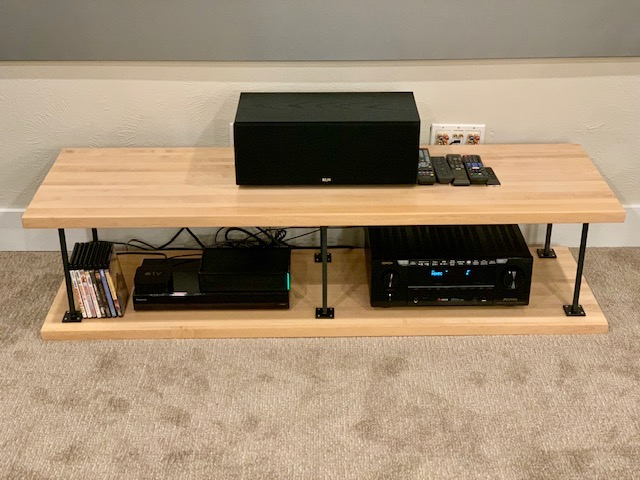 2 of 2 found this helpful
Great Center channel!
David from Orlando, FL on 3/21/2019
Incredible detailed sound, crystal clear dialogue at all volumes. Pairs up and matches well with my KLH Kendalls for L & R, Beacons for surrounds.
2 of 2 found this helpful