Stout
Crutchfield customer from Centertown, MO on 4/28/2021
Jeremy Clarkson is a believer in "more power". I am too. Having a lot of power allows an amp to control speakers with a vise-like grip, and this amp delivers. There's no color and no nuance - just authority as it drives speakers (Monitor Audio Silver 500's, in my case) with the signal it's fed.
Pros: Power. Well built.
Cons: The blue light around the power button...
0 of 0 found this helpful
RB-1582MkII
Crutchfield customer from Laurel, MD on 4/4/2021
Awesome amp to compliment my other Rotel RB-1080 200 watt amplifier. using to drive Front and Rear speakers. Very quiet, NICE amplifier I was told by technician that serviced my RB-1080...That's why I bought a second current model Rotel amplifier
Pros: Clean quiet power
Cons: Need to run dedicated outlet to avoid power up surge current from tripping breaker..
1 of 1 found this helpful
Sweet amp!
Javier from Everett, WA on 4/2/2021
Have had only for a day so far. This was replacing a Cambridge Azur851W that was returned because of terrible overheating in matter of minutes. It looked amazing but seemed very shoddy build. I thought the sound was great, as that was also a 200w per channel stereo amp, with roughly the same size and weight as this Rotel. The CA amp was getting up to 111f. I say this because the Rotel amp here has been on all day at moderately high volumes and the max was 80f on a hi res track. Not only that, the sound is incredible! It actually has more depth and balance that's noticably different! I have more confidence with this one.
Pros: Nice finish, easy setup, stays cool!!!
Cons: Maybe a bit heavy if that bothers you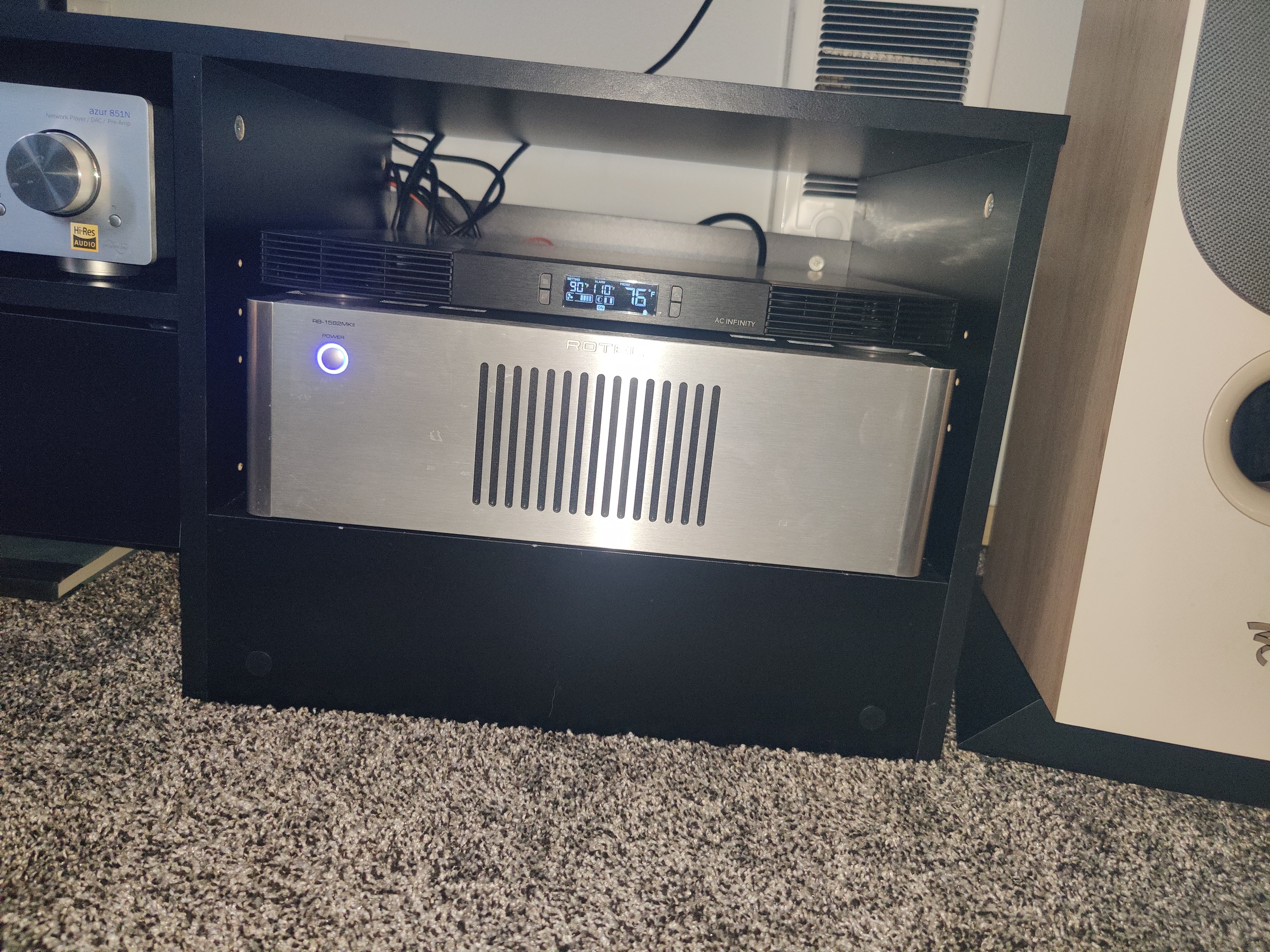 0 of 0 found this helpful