About the Meze Audio Empyrean Phoenix
A rare work of art for audio aficionados
For some, headphones are a commodity — simply a tool they use for one purpose or another. And I get it, and that's totally fine. But then there are headphone obsessives like me out there, who deeply appreciate the beauty of a well-put-together set of 'phones. The Meze Audio Empyrean Phoenix planar magnetic headphones are built for us.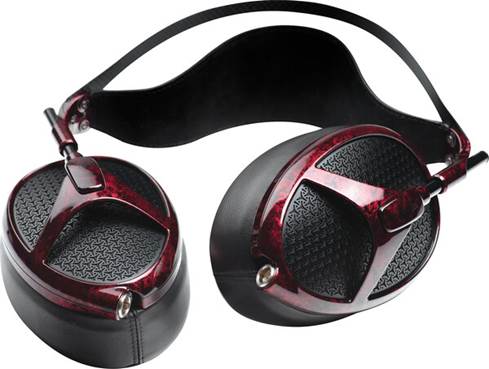 The Meze Empyrean Phoenix is clad in fierce red and deep black for a look as textured and interesting as the sound.
A rare work of art for audio aficionados
For some, headphones are a commodity — simply a tool they use for one purpose or another. And I get it, and that's totally fine. But then there are headphone obsessives like me out there, who deeply appreciate the beauty of a well-put-together set of 'phones. The Meze Audio Empyrean Phoenix planar magnetic headphones are built for us.
Master-of-his-craft Antonio Meze and his team of engineers and artists have reimagined the look of their flagship Empyrean headphones. This special collector's item sports a hand-painted, Instagrammable finish of vivid red and lush, deep black. There's a limited run of 100 worldwide, and each one is individually numbered. The structure and sound are the same as their original Empyrean — among the best headphones on the planet.
Solidly constructed with fine attention to detail
The first time I held the original Meze Empyrean, it was like I was putting my hands on a fine sculpture. From a distance these might look like closed-back headphones, but a closer look at their robust aluminum frame reveals a different story. An intricately etched pattern in the earcup allows air to flow in and out freely. In the carousel above, you can see a video of the machining process that Meze Audio uses to create these beautiful earcups.
Incredibly comfortable and beautifully packed
The Empyreans are among the physically largest headphones out there, but they also might be the easiest to wear at this size. A flexible, carbon-fiber headband acts as a spine for a leather strap that hugs the crown of your head. This evenly distributed the weight of the headphones, and I felt like I could've worn them for way longer than the hour audition I had with them.
Of course it helped that the earpads were some of the thickest, and softest to the touch that I've ever worn. The pads delicately cradled my head, avoiding pressure points, yet still managed to stay securely in place as I moved my head. Meze packs two sets of earpads — one leather, one Alcantara® — inside a heavy-duty, luggage-size carrying case. It is a stunning presentation.
One-of-a-kind driver for powerful full-range sound
If that impeccably packed briefcase reminds you of something Q would hand James Bond, just wait till you look at the technical wizardry inside the driver. Planar magnetic drivers in general are pretty complex, but here are the basic physics: a super-sized diaphragm moves lots of air, resulting in spacious sound with true-to-life dynamics. The diaphragm is covered with a flexible voice coil circuit and trapped in a magnetic field. It moves when the circuit receives an audio signal.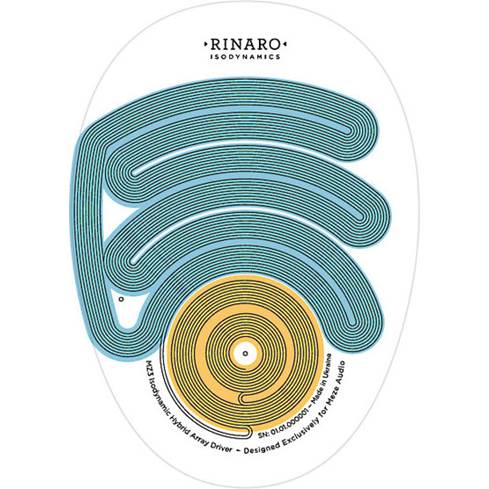 This color-coded illustration of the Empyrean's hybrid array planar diaphragm shows the separate voice coils for bass (blue) and mids/highs (gold).
Meze and Rinaro developed a way to separate the voice coil circuit into two distinct parts. There is a spiral coil that is positioned right next to the ear canal so that it can carefully distribute mids and highs. Since there is no obstruction to the listening path, it provides greater resolution and helps lower distortion.
Above that spiral, the snake-like coil handles the bass, and only the bass. This is likely why I heard — and felt — that deep, authoritative low-end, whereas some planar drivers can occasionally sound too "polite." But, like those other planar drivers, the bass here is clean and bloat-free. It's the best of both worlds.
Special magnet array for greater efficiency
One of the coolest features of this headphone from a tactile standpoint is the planar magnet system. The same magnet array that moves the drivers also helps secure the earpads to the earcups. Those lush pads fasten in place with a satisfying snap.
Meze's unique magnetic mounting method also serves a sonic purpose. When the earpads are firmly in place, they help send magnetic power back to the planar driver system. That extra magnetic flux increases the driver output and the overall efficiency of the Empyrean headphones.
Listening impressions...and other thoughts
I usually recommend listening to planar magnetic headphones through a high-powered desktop headphone amp. Still probably a good idea here, if possible, but I actually listened to the Empyrean through a smaller, portable headphone amp/DAC. And this more than did the trick with these efficient headphones.
The soundstage felt spacious and breathable, but not huge. And never so stretched out that it was at the expense of the dynamics. Paul Simon has a full orchestra behind him on the song "Rene and Georgette Magritte with Their Dog After the War." As instruments changed in volume from soft to loud — and back — it all felt incredibly textured and real, never too laid back.
These headphones have pinpoint imaging, too, which made the bouncy, reggae-infused track "Tequila Mockingbird" by hip hop artist Smino even more fun. The St. Louis emcee's sing-song, southern-drawl flows seemed to stick right in the middle, while the hypnotic drums and bass swarmed around my head. Guitar samples, ad-libs, and back-up vocals came from very specific places in the mix, and I marveled at how well-produced the song sounds.
Speaking of hearing a song again for the first time, I put on "Can't Find my Way Home" by Blind Faith next. I can't count how many times I've heard this song, but I still find that those opening chords cut through the monotony of Classic Rock radio and grab my attention. Well, they've never sounded quite as detailed and haunting as they did on the Meze Empyrean headphones. By the time Steve Winwood's vocals kicked in, I had closed my eyes, so consumed by the lifelike cohesiveness of the sound that I forgot I was in a room full of people.
And, oh yeah, that bass. I think that's what I enjoyed the most about these headphones. While the low-end had a slight emphasis, it felt true-to-life on whatever type of music I played on it. It never felt overbearing or out of place on tracks that didn't call for a lot of bass. But on Vince Staples' hip hop track "War Ready," these headphones were ready to reproduce that deep, detailed sub bass.
These headphones bring the thunder.
READ LESS
Product highlights:
special "Art Gallery" edition with striking scarlet and black design

machined, assembled, and finished by hand at Meze's headquarters in Romania
limited run of 100 worldwide

open-back design offers transparent sound
made with premium materials and metals
Isodynamic Hybrid Array Driver Details:
co-designed and co-developed with Ukrainian research group Rinaro
planar magnetic drivers offer exceptional musical detail with low distortion
extra-light, rigid isoplanar diaphragm starts and stops quickly for clear, articulate sound

oval-shaped diaphragm increases efficiency helps lowers mass of drivers

separate voice coil traces for accurate sound across a wide frequency range

"spiral" coil positioned directly next the ear canal for resolving mids and highs
"switchback" coil dedicated to low-end reproduction for authoritative bass

strong, symmetrical magnetic array for greater diaphragm efficiency with fluid movement

patented ferromagnetic plates lock earpads firmly into place
earpad mounting system sends the magnetic field back into the driver to increase driver output

a separate headphone amplifier is required to properly power these headphones for optimum sound quality
Build Quality:
milled-aluminum frame with lightweight carbon headband

leather headband strap evenly distributes the weight on your head for effortless fit

fiberglass-infused plastic earcup chambers
two pairs of thick, well-cushioned memory-foam earpads for supreme comfort:

furniture-grade stitched leather earpads
soft Alcantara earpads
General Info and Specs:
9.84- foot detachable oxygen-free cable terminated by a 1/4" headphone plug

heavy-duty design with braided cloth covering
terminated at the headphone with 4-pin mini-XLR connection

hard-shell briefcase with soft, egg-crate foam protective interior
frequency response: 4-110,000 Hz
sensitivity: 130 dB
impedance: 31 ohms
weight: 15.2 ounces
warranty: 2 years
MFR # EMP PHNX
We don't have any reviews, yet.
Submit a review and then enter to win a $350 gift card.
Be the first to review this product
Thanks for submitting your review
Most reviews are processed and published within 5 business days. You will receive a confirmation email once your review has been published.
Customer photos
More details on the Meze Audio Empyrean Phoenix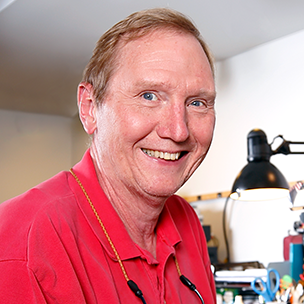 Researched by Crutchfield's

Mark G.
Features & specs
General
Fit Style
Over-the-ear
Earcup Type
Open
Earcup Width x Height
Noise-canceling
No
Bluetooth
No
Bluetooth Version
N/A
Mic For Taking Calls
No
Voice Assistant Access
Amazon Alexa
No
Google Assistant
No
Siri
No
Connectors
3.5mm
No
1/4"
Yes
Lightning
No
4.4mm balanced
No
XLR4 balanced
No
2.5mm
No
Other
None
Specs
Frequency Response
4-110,000k Hz
Sensitivity
130 dB
Impedance
31 Ohms
Weight
15.2 ounces
Cord Length
---
Parts Warranty
2 years
Labor Warranty
2 years