This smart collar just got sporty
Our customer reviews of the
classic Link AKC smart collar
have been consistently good so I was really excited when we added the non-leather sport version to our lineup. It is rugged and waterproof and packed with features to help keep your dog healthy, happy, and home where she belongs.
This smart collar just got sporty
Our customer reviews of the classic Link AKC smart collar have been consistently good so I was really excited when we added the non-leather sport version to our lineup. It is rugged and waterproof and packed with features to help keep your dog healthy, happy, and home where she belongs.
Establish a safe zone
My most recent rescue is a hound who is not entirely accustomed to the good life yet. I want to let her play, but she can (and will) easily scale the fence at the dog park. And I'm pretty sure if she catches a scent, she will follow her nose far away from me. Knowing I could pinpoint her location within the app's map would give me so much peace of mind.
Link AKC uses advanced GPS, Bluetooth®, Wi-Fi®, and cellular data to monitor the location of your dog. The Bluetooth Safe Zone feature uses the standard radius of Bluetooth — roughly 33 feet — to create a perimeter around the collar's base station or your smartphone. Download the free app, and it'll send instant notification to your smartphone any time your dog leaves a safe zone. That way you can grab her before she gets too far away.
You can also temporarily expand that safe zone within the Link AKC app. Just tap the "Temporary Safe Zone" button on your location screen, choose the time duration, and pinch and drag the arrow to increase it to a radius of up to 2400 meters. That way you don't get a million "away" notifications while you and your buddy enjoy a game of fetch in the park.
A paws-on review
"I've been testing out the Link AKC smart collar with my boxador, Grizzly, and so far I love it. The added safety of the GPS tracker in the collar is invaluable when I walk him off-leash. At night, the light on the collar keeps us both safe when we walk near roadways. On the rare occasion I leave Grizzly at home, it's nice to use the Link AKC app on my phone to check up on him."
— Brady, Crutchfield Advisor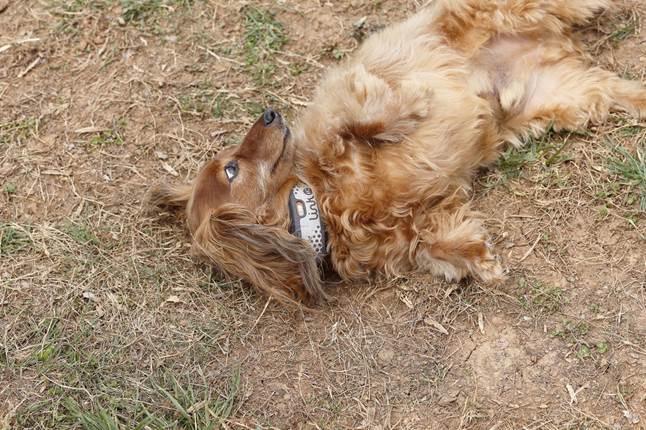 Uh-oh — it looks like we caught Crutchfield intern Cooper "hardly workin'!"
A customized exercise plan just for your pup
I know a few people with fitness trackers who have gotten very focused on achieving their daily step count goal. But unless they are running laps around the kitchen island while we are away, our dogs rely pretty much entirely on us to make sure they are getting the right amount of exercise they need to stay healthy. So shouldn't we be tracking their "steps" with the same level of enthusiasm?
Well now we can. Enter your dog's age, breed, behavior, and size into the free app, and it will recommend a custom exercise plan designed to keep her healthy and happy. The 3-axis accelerometer inside the Link AKC can even tell the difference between moderate activity (walking) versus intense activities (running and playing).
Make some memories
The Link AKC app has a cool "Adventures" feature that allows you to record the special journeys you take with your pup. Whether it's hiking the Appalachian Trail or just walking through your neighborhood, you can create a virtual scrapbook that includes a map of your hike and photos you took along the way.
This device requires a subscription-based cellular plan.
READ LESS
Product highlights:
track your dog via GPS anywhere in the US

requires a service plan ($6.95 - $9.95 per month) and a stable AT&T cellular connection

ergonomically curved, multi-functional tracking device helps keep your dog safe and healthy
shock-resistant and waterproof (IP67)
receive notification on your smartphone if your dog leaves established "safe zones"

Bluetooth® Safe Zones are automatically created around your phone and the collar's base station

3-axis accelerometer lets you know how much activity your dog is getting during the day
free app for Android™ and Apple® smartphones

recommends a customized exercise schedule based on your dog's age, breed, behavior, and size
virtual scrapbook lets you save maps and photos from your adventures
consolidate vaccination records for easy access on the go
set reminders for vet visits and other important pet events

compatible with Amazon Alexa
temperature monitor lets you know if your dog is getting too hot or cold
LED light helps you keep an eye on your dog at night
remote-controlled sound to aid with training
AKC's monthly service plan includes:

size guarantee: upsize your growing puppy's collar for free during the first year
24/7 access to the Pet Poison Helpline

battery life: up to 2 days with normal use
Included Accessories:
adjustable collar (11" - 17")
base station
collar device carrier
warranty: 3 years
MFR # KITSV02
What's in the box:
Link AKC tracking unit
Base Station
Neoprene sleeve (for tracking unit)
Nylon collar (medium)
40" USB charging cable (Type A USB on one end and Micro-B USB on other end)
AC adapter (DC Output: 5.0V 1000mA)
Brochure
"Welcome to the Pack" letter
Sleeve assembly note
Link AKC Sport reviews
Average review:
Thanks for submitting your review
Most reviews are processed and published within 5 business days. You will receive a confirmation email once your review has been published.
Customer photos
More details on the Link AKC Sport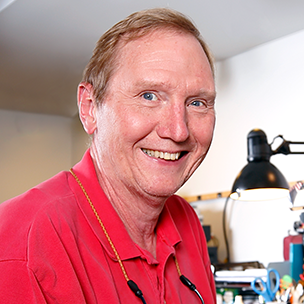 Researched by Crutchfield's

Mark G.
Product Research
Features
Overview: Link AKC Sport (licensed by the American Kennel Club) is an innovative activity monitor and GPS tracker for dogs over 10 pounds. Using the Link AKC app on your smartphone or tablet, you can know at a glance where your dog is, and also monitor his daily activity level and wellness. The tracking unit uses Bluetooth, Wi-Fi, and GPS technology, plus AT&T's cellular network, to keep you connected to your pet, whether you're at home, at work, or on the go. Link AKC requires a service plan to keep the unit connected to the cellular network. The package includes the tracking unit and sleeve, a lightweight nylon collar, charging base, and charger. Link AKC is impact-resistant and water-resistant up to 3 feet (IP67), so it'll withstand most any activity, even swimming. The lightweight tracking unit weighs slightly more than 1 ounce (1.5 ounces with the sleeve). Link AKC carries a 3-year limited warranty.
Service Plans: Because GPS location and other data are transmitted through the AT&T cellular network, a service plan is required. Plans automatically renew to a monthly plan at the end of the applicable plan period, unless you cancel or start a new term plan. (Tax is required for plans in CT and TX.) The Service Plan also includes 24/7 direct access to the Pet Poison Helpline, and a Puppy Guarantee (upsize your growing dog's collar through Link AKC at no cost). When you activate your tracking collar in the app, you can select one of the following plans:
Monthly: $9.95 per month, billed every month
1 Year (20% savings): $7.95 per month (average), billed once a year ($95.40)
2 Years (30% savings): $6.95 per month (average), billed once every two years ($166.80)
Link AKC App: The free Link AKC app is required to keep you connected to the tracking unit, and informed concerning your pet's whereabouts, activities, and health. You can keep track of up to 10 dogs with the Link AKC app, however, each pet requires a separate collar and tracking unit. The app is available for smartphones and tablets with iOS 9.0 or later, and Android 4.4 and up.
Nylon Collar: Link AKC Sport includes an adjustable black nylon collar. The tracking unit slides into a reflective neoprene sleeve. The sleeve slips over the included collar, or any standard 1" wide collar. Three sizes of collars are available, so you can find the right size for your dog:
Smart Collar: Link AKC and the Link AKC app offer many features to help you keep track of your dog's health and well-being, as well as their location:
Location: The tracking unit uses Bluetooth, Wi-Fi, and cellular GPS to help you know your dog's location at all times. Should your dog become lost, you'll be able to use the Link AKC app to locate him quickly.
Safe Zones/Geofencing: You can easily set up digital safe zones for your pet. Bluetooth Safe Zones are automatically created around your phone and near the Base Station. As long as your dog stays within the zone, you can rest assured that he's safe. If your dog should leave a safe zone, the app will send a notification to your smartphone or tablet, alerting you that your dog is on the move.
Activity Monitor: Using the built-in 3-axis accelerometer, Link AKC can track your dog's activity levels to make sure they're getting enough exercise, or to warn you of a possible illness or injury (if activity levels suddenly decrease). Normal activity levels for your dog's breed and age can be compared to your pet's daily and historical activity levels over a period of time on the Link AKC app.
Ambient Temperature: Link AKC can monitor the ambient temperature at your dog's present location. You can set up temperature alerts on the app so you can receive notifications if it's too hot or cold for your dog.
Adventures: You can capture information of new adventures that you can repeat over and over. The app can record your path so you can come back to it when you desire. Along the way, you can take pictures and videos to share with family and friends.
Light and Sound: The Link AKC tracking unit has an LED light on the front that you can turn on remotely from the app so your dog can see (and be seen) in the dark. In addition, sound can be remotely-generated from the app and emitted from the collar tracking unit to be used as a training aid.
Health Records: The app will allow you to keep your pet's health records, vaccinations, vet visits, training certificates, and other documents in one place. Just take photos of the records and save them to the app for instant access.
Amazon Echo Compatible: The Link AKC collar is the first connected smart collar that is compatible with Amazon Echo voice assistants. You can ask Alexa to check your dog's activity for the day.
Rechargeable Battery: Link AKC operates on a rechargeable battery that lasts for approximately 2 days under normal use. The tracking unit can be easily removed from the sleeve and placed in the magnetic charging cradle. Full charging time for an exhausted battery is approximately 2.5 hours. The charging cradle is connected via the supplied Micro USB cable, which can be connected to any USB charging port (with a Type A USB port) or to the included AC adapter. The cradle has a convenient Type A USB outlet (5V/1000mA), so you can charge your phone at the same time.
Q
Crutchfield asked: Why did you buy this?
A
great idea!
[ LYLE D Jun 21, 2018 ]
1 question already asked
Q
How to size link collar for dog Australian shepherd ?
[ Terry Jun 21, 2018 ]
A
Extra Small/Small (XS/S): Fits necks between 9.4" and 12.6". Medium (M): (This Model) Fits necks between 12.6" and 18.5". Large/Extra Large (L/XL): Fits necks between 18.5" and 31". You'll find this information, and more, by clicking the "Details" tab on the collar's main webpage.
[ Ryan Jun 27, 2018 ]
Staff