Love this food dispenser
Crutchfield customer from Uniontown, OH on 10/13/2020
Love this feeder. Our cat would wake us up around 3 am wanting to be fed. Ordered feeder which arrived on time. Took about 3 days for our cat to actually eat from it. 10 days later it is great. Whenever he hears it dispense food he runs to eat. No more 3 am wake up calls. If you have skittish cat suggest you place the feeder close to normal food dish, once the cat is used to it, then set up and start feeding from it. Also, I removed the bowl ring and used his regular bowl, the stainless bowl that comes with it is pretty deep and wide. Glad we got this.
Pros: Timed feedings make mealtime predictable and on a regular schedule. Easy to set up, used the user manual in the app to clear up a few set up steps. Works like a dream
Cons: Adjustment period for my cat - took about 3 days. After that no cons.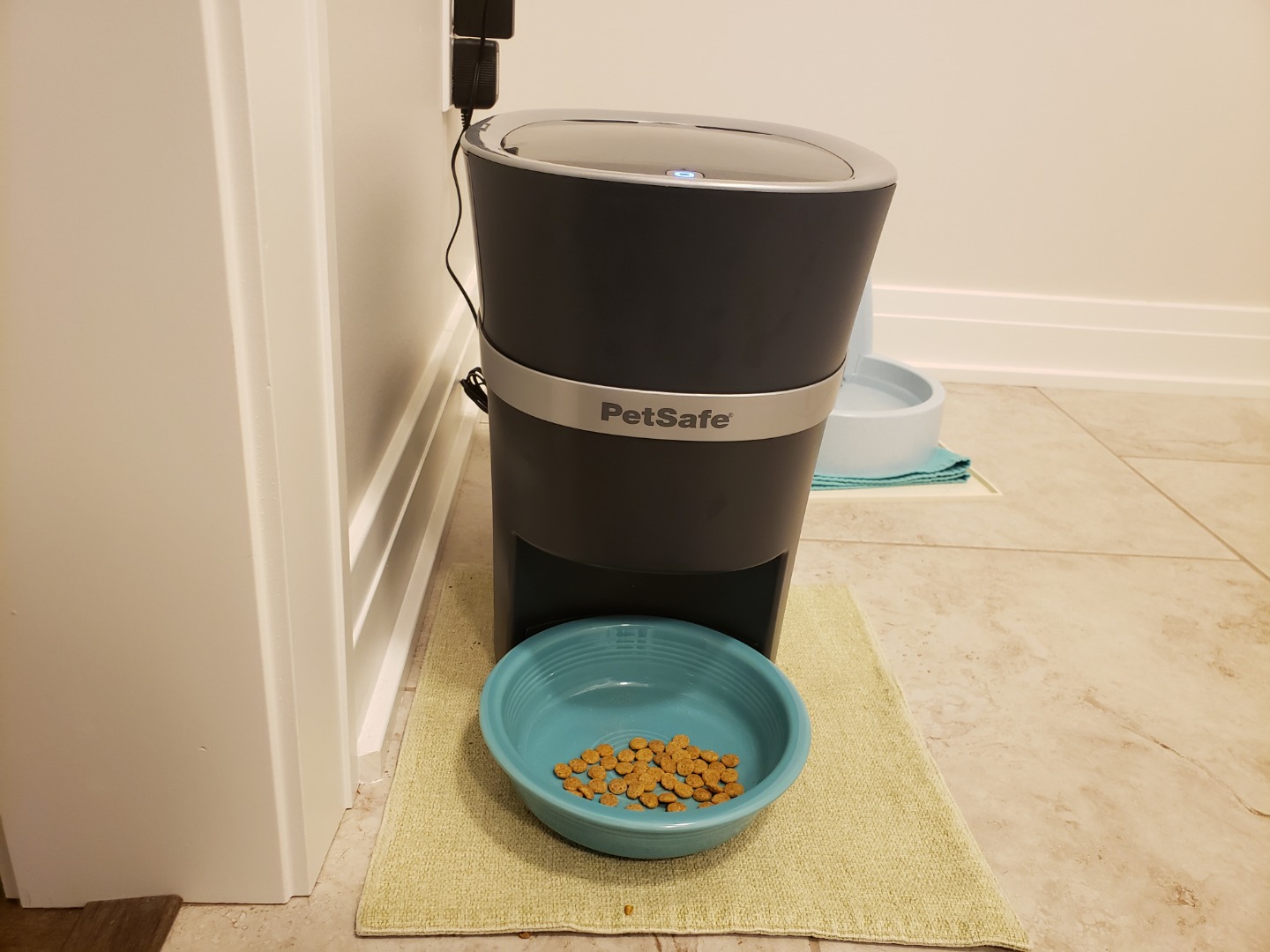 0 of 0 found this helpful
Automatic Cat Feeder
Crutchfield customer from Detroit, MI on 5/31/2020
1 of 1 found this helpful
Best WiFi Enabled Feeder On The Market
Crutchfield customer from Chicago, IL on 5/19/2020
I purchased this feeder to replace a PetKit brand automatic feeder that behaved erratically and could never hold a wifi signal. This new PetSafe feeder is miles ahead of the PetKit - the PetSafe app is much more user-friendly, does not scream "privacy concerns" like the PetKit, and has an easier-to-use and more flexible scheduling functionality. Another plus of this PetSafe feeder is the larger food container. After about two weeks, I'm very happy with this purchase and recommend the PetSafe feeder above the competition!
Pros: Clean, functional app. Stable WiFi. Large food container.
Cons: Industrial design is not quiet as modern or sleek as some of the competition.
2 of 2 found this helpful