About the Alpine IVA-D300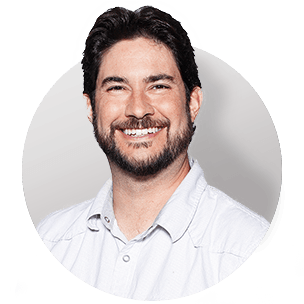 Winner of a 2004 Consumer Electronics Show Innovations Award for excellence in design and engineering, Alpine's groundbreaking IVA-D300 DVD receiver offers PulseTouch™ technology, a system of vibrations and sound that simulates the feel of real buttons and sliders on a screen that's completely flat. It even simulates different sizes and contours for different buttons, so you'll be able to whip through the system without taking your eyes off the road.
Winner of a 2004 Consumer Electronics Show Innovations Award for excellence in design and engineering, Alpine's groundbreaking IVA-D300 DVD receiver offers PulseTouch™ technology, a system of vibrations and sound that simulates the feel of real buttons and sliders on a screen that's completely flat. It even simulates different sizes and contours for different buttons, so you'll be able to whip through the system without taking your eyes off the road.
When you're parked (with the emergency brake engaged), you can use the 7" LCD as a display for your DVD movies and videos (it'll play DVD-Rs and DVD-RWs, as well as your conventional, store-bought discs). PulseTouch offers direct control of DVD menu options — pop a DVD in, and you'll be able to navigate through its options by simply touching the screen. Talk about convenience!
On the musical side of things, it supports a wide variety of formats, including discs loaded with MP3 or WMA files. The receiver features plenty of power, as well as the potent Bass Engine® Plus, which lets you adjust the tone of your music and movie soundtracks until it sounds just right. MediaXpander restores vitality and fullness that's often lost in the compression process, especially in your music files.
To get your system sounding perfect, use Alpine's exclusive i-Personalize™ feature. It allows you to create customized, vehicle-specific Bass Engine setups on Alpine's website, burn them to a disc, and upload them onto the IVA-D300.
The IVA-D300's hideaway box (which houses most of the inputs and outputs) provides a set of audio/video inputs, so you can connect another source, such as a video game console. Connect a rear-seat monitor and wireless headphones to the set of audio/video outputs, and expand the fun. While you're driving, you can listen to one source (such as the radio), while your backseat passengers play video games or watch movies.
The IVA-D300 also will control an optional Alpine DVD/CD changer for even more variety, and features a dedicated input for an Alpine navigation system. There's also an input for a backup camera, in case you'd like to up your safety quotient. The receiver also controls an XM Satellite Radio tuner; add an antenna and subscription for more than 100 channels of the best radio entertainment around. The IVA-D300 also accepts SIRIUS satellite radio via the SIR-ALP1 tuner (not included).
Read a review of the IVA-D300 on CrutchfieldAdvisor.com!
READ LESS
Product highlights:
motorized, retractable 7" LCD video monitor
PulseTouch™ display
DVD menu direct-touch control
monitor angle adjustment
detachable anti-theft cover
plays DVDs, DVD-Rs, DVD-RWs, CDs, CD-Rs, CD-RWs, and MP3 and WMA discs
displays MP3 file information
Bass Engine® Plus

4-channel time correction
3-position high-/low-pass crossover
bass and treble center frequency control
subwoofer level and phase control

MediaXpander
XM and SIRIUS Satellite Radio controls
multi-zone capable
iPersonalize
visual EQ
MaxTune SQ tuner
Ai-Net CD/DVD changer controls
audio/video inputs
navigation input
rear camera input
audio/video outputs
3 sets of 2-volt preamp outputs
18 watts RMS/50 watts peak x 4 channels (CEA-2006 Compliant)
DVD/CD signal-to-noise ratio 105 dB
DVD/CD frequency response 5-20,000 Hz
FM sensitivity 9.3 dBf
warranty: 1 year
designed for use with "Region 1" coded DVDs
MFR # IVA-D300
What's in the box:
Alpine IVA-D300 owner's manual
Mobile Multimedia Station with 7" wide LCD monitor (in-dash unit)
Sleeve
Anti-theft face cover
Trim ring
FM/AM Tuner unit (hideaway unit)
DC/DC converter
10' Antenna extension cable (with one male and one female Motorola connector)
10' Monitor extension cable (has a 26-pin male connector on one end and a 26-pin female connector on the other end)
21" Wiring harness with in-line 10-amp fuse/fuse holder
12" Wiring harness with 6-pin Molex plug and 4 wires with bullet connectors (Remote in-out/Reverse/Monitor control)
9.75' Power supply harness with in-line 10-amp fuse/fuse holder
3" Parking brake lead with attached red pinch connector
2 Red pinch connectors
One 2-piece Velcro strip (2" x 1/2")
2 Tuner box mounting brackets
2 Mobile Multimedia Station mounting brackets
4 Hex/Phillips-head screws each with flat washers (M4 x 6mm)
8 Countersunk Phillips-head screws (M4 x 3mm)
6 Phillips/flange-head self-tapping screws (M4 x 14mm)
4 Phillips/pan-head screws (M4 x 8mm)
Owner's Manual (English/French/Spanish)
Supplemental Information sheet
Correction sheet
Customer Care Registration card
Alpine IVA-D300 reviews
Average review:
Thanks for submitting your review
Most reviews are processed and published within 5 business days. You will receive a confirmation email once your review has been published.
Customer photos
This review was collected as part of a promotion
More details on the Alpine IVA-D300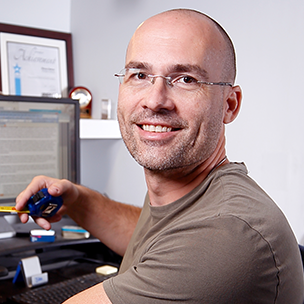 Researched by Crutchfield's

Stacey B.
Product Research
Features
i-Personalize
DVD/Video CD Controls
Changer Controls
Inputs and Outputs Notes
Dimensions
Mobile Multimedia Station: Alpine's line of Ai-NET Mobile Multimedia Stations allow you to connect and control a wide range of in-car audio and visual systems, such as DVD/CD/MP3 changers, rear seat monitors, and navigation systems, from an in-dash control center and hideaway tuner unit.
Motorized, 7" Wide Touchscreen Monitor: The IVA-D300 has a motorized 7" wide, touchscreen monitor (with 16:9 aspect ratio) that serves as a video monitor and system information display.
PulseTouch: The unit's touchscreen features "PulseTouch," which provides tactile feedback, along with audible and visual confirmation, to the user to confirm the input of commands. It uses different vibrations and pressures that simulate what it feels like when you tap a real button, hold a button down, move a slider or touch where no screen commands exist.
Automatic Monitor Opening/Closing: When the Automatic Opening/Closing mode is set to "Full," the monitor automatically opens when the ignition key is turned to the "Acc" or "On" position. When the mode is set to "Manual", the monitor must be opened and closed using the Open/Close button. When the mode is set to "Close", the monitor automatically closes when the ignition key is turned off.
Monitor Angle/Slide Adjustment: You can adjust the monitor's angle and slide position for better visibility. The screen angle can be adjusted between 40 and 105 degrees. The monitor's position can set to the normal position or slid forward approximately 1/2" ("front position") to clear possible dash obstructions.
Flat Angle Setting: When you want to operate some vehicle controls (air conditioner, etc.) that are hidden behind the raised monitor, you can temporarily position the monitor at a flat angle by pressing the "Open/Flat" button on the front panel. After 10 seconds in the flat position, the monitor moves back to its original angle.
Anti-theft Face Cover: An black plastic front panel cover is provided with this unit. When you leave the vehicle, the cover can be placed over the face plate as an anti-theft device.
Video Lock-out Feature: For safety and legal reasons, the IVA-D300 features a video lock-out feature to prevent the viewing of a video source while the vehicle is in motion. To watch a video source, the vehicle must be parked with the ignition in the ACC or ON position. The vehicle's parking brake must be engaged, disengaged, and engaged again while the foot brake is held in.
Dual Screen Display: When an Alpine AMP Link-compatible external amplifier is connected to this unit, you can display the operating parameters of the amplifier, such as temperature, voltage, and current draw.
Illumination Control: You can select one of the following dimmer settings:
Auto: adjusts the brightness of the background illumination of the monitor depending on the ambient light in your vehicle
On: keeps the background illumination of the monitor dark
Off: keeps the background illumination of the monitor bright
Background Screen: You have a choice of 5 different background textures. These backgrounds are visible when a CD, MP3/WMA, or the tuner is selected. When "Auto Background" is activated, the background texture will change each time the ignition key is turned off and turned on again.
Display Modes: You can select one of the following display modes:
Mode 1 (Wide): evenly stretches a 4:3 picture horizontally to fit the wide screen monitor
Mode 2 (Zoom): displays a normal picture wider to fit in the wide screen monitor by unevenly stretching out the edges more than the center of the picture.
Mode 3 (Cinema): displays a 4:3 picture by stretching out the picture horizontally and vertically. This mode is good for displaying a cinema-type picture with a 16:9 ratio.
Mode 4 (Normal): displays a 4:3 picture at the center of the screen with a vertical black band at each side
Blackout Display Mode: When the Blackout mode is activated, the display turns off to reduce power consumption. The additional power made available by turning off the display helps enhance sound quality.
MP3/WMA Playback: This unit can play CD-ROM, CD-R, and CD-RW discs containing MP3 and WMA files recorded using the ISO 9660 Level 1 or Level 2 formats; constant and variable bit rates from 32 kbps to 320 kbps are supported for MP3 and 32 kbps to 192 kbps for WMA. Discs recorded using Joliet, Romeo, or other ISO 9660 compliant formats can be played, but file and folder names may not be displayed correctly. CD-ROM XA, Mixed Mode CD, Enhanced CD (CD-Extra) and multi-session recordings are supported, but recordings made using Track At Once or packet writing cannot be correctly played back. Discs containing both standard CD audio and MP3 data can be played; the unit may be set to play only the CD audio tracks or both types of tracks. ID3 tag v1 and WMA tag are supported; track title, artist name and album name ID3 tag data can be displayed.
Disc and Station Titling: Titles of up to 16 characters in length may be entered for up to 100 radio stations and discs (CD, Video CD) combined; titles cannot be input for DVDs or MP3 discs. You can use upper and lower case letters, numerals, and symbols in the names.
Max Tune SQ Tuner: The IVA-D300 incorporates the Max Tune SQ tuner for the highest quality tuner audio. You can choose between three settings to suit your own sound preferences and usage: Normal, Hi-Fi (sound quality priority), Stable (noiseless priority setting).
Interrupt Feature (NAV.MIX) With an Alpine navigation system connected to the IVA-D300, the voice guidance of the navigation system will be mixed with the radio or CD audio. You can adjust the volume level of the voice guidance. If you use this unit connected to an external audio processor, use the built in amplifier. You cannot use this function with an external amplifier.
XM Radio Ready: An optional XM Satellite Radio tuner may be connected to, and controlled by, this unit. The optional tuner, along with an antenna and subscription, allows you to receive XM Satellite Radio. XM Satellite Radio programming features up to 100 channels of digital-quality music, news, talk, sports, entertainment, and children's programming.
Auxiliary Input Ready: With the addition of the optional KCA-121B Ai-NET/RCA interface cable, the KCA-801B auxiliary input adapter, or the KCA-410C Versatile-Link Terminal, the audio from an auxiliary source can be played through this unit. When the KCA-121B interface cable is used, a CD changer cannot be connected to the head unit; the KCA-801B auxiliary input adapter allows you to connect an auxiliary source and an Ai-NET changer to the head unit. The KCA-410C Versatile-Link Terminal allows you to feed audio from up to two auxiliary sources and two Ai-NET CD changers to the head unit.
MobileHub Link: Using the MobileHub Link, you can connect an optional Junction Box and a portable telephone (available from Nokia), allowing you to control the incoming and outgoing calls from the head unit. You can also store telephone numbers in an address book and speed dial memory.
Overview: The Alpine IVA-D300 features i-Personalize, which provides the user an extraordinary degree of system personalization. You can select from a wide variety of audio, video and display modes to suit your personal tastes.
MX (MediaXpander): The MediaXpander function makes vocals or instruments sound distinct by restoring sound quality typically lost during recording or transmission. This function helps restore audio information that becomes obscured when audio is compressed. The MX function can be applied to all sources, except AM radio. There are three expansion modes for each of the following internal sources: CD, FM, Compressed Media (MP3/WMA) and XM Radio. There are three expansion modes for DVD (Movie 1 & 2 and Music) and three expansion mode for auxiliary sources (MP3, Movie, and Music).
Bass Engine Plus: Bass Engine functions provide control over your system, so you can tailor the sound to your personal tastes. Bass Engine Plus includes the following functions:
Bass Max EQ Mode: You can select from 10 EQ presets: Flat, Rock, Pops, Jazz, Electric, Hip Hop, Easy, Country, Classic, News, and Custom (custom can be adjusted in the parametric EQ).
Parametric EQ: You can adjust the following items:

Center Frequency:

High: 10kHz, 12.5kHz, 15kHz
Mid-High: 500Hz, 700Hz, 1kHz, 2kHz, 4kHz, 8kHz
Mid-Low: 100Hz, 150Hz, 200Hz
Low: 40Hz, 60Hz, 90Hz

Level: -12dB to +12dB
Bandwidth (Q):

High: 1.0
Mid-High: 1.0, 2.0, 3.0
Mid-Low: 1.0, 1.5, 2.0
Low: 1.0, 2.0, 3.0

4-Channel Digital Time Correction: The time correction feature allows you to create virtual speaker positions by delaying the signals being sent to the speakers closest to you. When the correct delay times have been entered for the front right, front left, rear right and rear left speakers, all sounds reach your ears at the same time, providing optimized imaging and frequency response. Using the Bass Focus adjustment, the time difference between the front-rear/left-right speakers can be adjusted at the same time. Time correction settings can be saved in one of 6 preset memories.
3-Position 12dB/Octave Crossover: An 80Hz/120Hz/160Hz low-pass filter is available for the subwoofer outputs, and an 80Hz/120Hz/160Hz high-pass filter is available for the front right, front left, rear right and rear left preamp outputs. Either, or both, filters may be turned off.
Subwoofer Switch/Phase Selector: The phase of the subwoofer outputs may be set to normal (0 degrees), reverse (180 degrees) or off; this function allows you to minimize phase cancellation of bass frequencies, for stronger bass response.
Visual EQ Mode: allows you to select one of the following preset modes suitable for the subject image:
Night Mode: suitable for movies in which dark scenes frequently appear
Soft: suitable for CGs and animated films
Sharp: suitable for old movies where images are not clearly shown
Contrast: suitable for recent movies
User Memory (P-1, P-2): You can change and save Brightness, Color, Tint, Contrast, and Sharpness values from any of the presets in up to two user memories
Data Download: You can download data from Alpine's website to a CD-R or CD-RW, then upload and store the data in the IVA-D300. Parametric EQ, Time Correction, and Crossover data are memorized in a preset for each mode.
Amp Link: When the IVA-D300 is connected to an optional Alpine MRD-M301 or MRD-M501 amplifier you can set and make adjustments to the amp from the unit. In addition to the 20+ settings you can make, you can also name each amplifier and display the amp status on the screen. Up to eight "Amp Link-compatible" amplifiers can be linked together in this manner.
External Audio Processor: When an optional Alpine external audio processor is connected to this unit, you can operate it from the unit. Dozens of settings can be adjusted, including crossover adjustment, time correction, phase switching, EQ adjustments, surround sound adjustments, and speaker levels.
DVD Menu Direct Touch Control: The unique PulseTouch touchscreen allows you to activate selections on the DVD main menu by directly touching the screen on the desired selection instead of navigating choices using cursors.
DVD Control Menu: During DVD playback, the control menu is accessible by touching the screen. The 2-page menu appears at the bottom of the screen allowing you to skip tracks forward or backward, stop or pause playback, access the DVD menu, change the audio language, subtitle language, camera angles, and change the display modes. You can also access a "10-key" numeric keyboard for direct chapter access. If desired, you can access a more traditional cursor-type menu for DVD control.
Dolby Digital and DTS Compatibility: When the optical digital output (standard Toslink) on the rear of the head unit is connected to an optional Alpine digital audio processor, you can enjoy Dolby Digital and DTS surround.
Pre-stop Function: When the Pre-stop function is used, the position at which playback is stopped is stored in the memory, and playback resumes from that position.
Step/Slow Motion Playback: When a DVD or Video CD is in the pause mode, you may move forward through the program being played one step (frame) at a time, or in one of the following slow motion speeds: 1/2 or 1/8. Slow motion playback is not possible in the reverse direction.
Fast-Forward/Fast-Reverse: While a DVD or Video CD is playing, you can view the program in double speed in either direction by touching and holding the fast-forward or fast-reverse button on the touchscreen for more than 1 second. If held for 5 or more seconds, playback at 8x speed in the selected direction will begin.
Repeat Playback: When playing a DVD, you can repeat the current title or the current chapter. When playing a Video CD, you can repeat the current track or the entire disc.
Multi-Angle Display: This function allows you to choose the viewing angle of scenes that were shot from a number of different angles. Note: This function is limited to DVDs recorded with multiple camera angles.
Parental Lock: Parental Lock allows you to restrict the playback of DVDs that are unsuitable for younger viewers. You can select a parental lock rating from 0-8, which is protected by a 4-digit password.
Digital Output: You can select a digital output setting of Auto or LPCM. When set to Auto, the digital output is switched automatically according to the type of audio signals being played. When set to LPCM, the audio signals recorded on the disc are converted to 48kHz/16-bit (for DVDs) or 44.1kHz (for Video CDs and CDs) linear PCM audio signals for output.
Controls for Add-on Components: The IVA-D300 can control the following optional add-on components: Navigation System, DVD changer, CD changer, XM receiver, and audio processor.
Compatibility: This unit is compatible with 6 and 12-disc Alpine Ai-NET CD changers; also, this unit can control Alpine Ai-NET CD/MP3 changers and DVD changers. Alpine M-Bus CD changers cannot be controlled by this unit.
Multiple Changer Control: With the addition of an optional adapter, more than one CD changer can be controlled. One KCA-400C adapter will allow you to connect up to 4 CD changers, and two KCA-400C adapters will allow you to connect up to a total of 6 CD changers. You can also use the KCA-410C Versitile Link adapter to connect 2 changers and 2 auxiliary input sources.
Text Display: When connected to a text capable changer, this unit can display text data from CD Text encoded CDs and MP3 CDs.
Disc Titling: When connected to a CD changer with disc title memory, CD titles may be entered and displayed for discs played in the changer. The title length and title capacity varies depending on the model of CD changer used.
Optical Digital Output: There is a standard Toslink optical digital output on the back of the monitor for connecting the unit to an optional audio processor. The optical cable is supplied with the processor.
Navigation Input: Located on the hideaway unit, the IVA-D300 provides a 13-pin RGB jack for connecting an optional Alpine navigation system.
Display Connections: The in-dash monitor has a 26-pin male plug on the end of a 9" pigtail for connecting the in-dash unit to the hideaway tuner unit. A 10' extension cable is supplied, giving you more options for places to mount the hideaway unit.
Preamp Outputs: The IVA-D300 provides preamp outputs for front, rear, and subwoofer channels. These RCA preouts are located on the hideaway unit.
Rear Camera Input: A single composite video input is provided for an optional rear-view camera. If a rear-view camera is connected, you should also connect the reverse lead (orange/white wire in main power harness) to the vehicle's back-up lamp circuit. When properly connected, the image from the rear-view camera appears on the monitor when the vehicle is shifted into reverse.
Ai-NET: One Ai-NET connector is provided for connecting a CD changer, DVD changer, or other Ai-Net compatible component.
Auxiliary Input: Stereo RCA jacks and an RCA composite video jack are provided for connecting an external video source such as a VCR, DVD player, or video game.
Auxiliary Output: Stereo RCA jacks and an RCA composite video jack are provided for feeding A/V signals to an optional video monitor.
Remote In/Out: A 6-pin female Molex jack allows you to connect the remote control plugs from an optional video monitor or TV tuner. The IVA-D300 does not include a remote control, but some functions of the unit can be controlled by the remote control from a connected monitor. Note: Some optional Alpine monitors have touchscreen controls requiring connection of monitor control wire of the remote harness.
AV Selector: A multi-pin connector (protected by a yellow plastic cover) allows you to connect the IVA-D300 to the VPE-S431 Video Switcher/Expansion box. The optional expansion box lets you connect multiple audio/video sources as well as additional monitors.
Amp Link Connector: The hideaway unit includes a 10-pin female jack (labeled "Ext. Out") for connecting the IVA-D300 to the KCE-510M Amplifier Link box. Connected amplifiers can be controlled, and the operating status of each amplifier can be displayed on the monitor. Up to 8 Amp Link-compatible Alpine amplifiers can be daisy chained together in this manner.
Antenna Connector: The female Motorola jack for connecting the vehicle's antenna is located on the hideaway/tuner unit, not the in-dash monitor. A 10' antenna extension cable is provided for routing the signals from the vehicle's antenna to the hideaway unit.
Power Connections: Constant power and ground must be provided to the in-dash monitor. Constant power, switched power, and ground must be provided to the hideaway/tuner unit. The supplied DC/DC converter box should be mounted in the dash (a 21" cable leading from the in-dash monitor unit is provided). Extra-long speaker wires are included in the main power harness that plugs into the hideaway unit.
Dimensions:
FM/AM Tuner Unit: W=7.019" (approximately 9-3/4" wide with harnesses and cables plugged in), H=1.577", D=10.812"
DC/DC Converter: W=3.701", H=0.885", D=3.734"