About the Alpine IVA-D901
Alpine broke the mold when it built its IVA-D901 Mobile Multimedia Station, an all-in-one in-dash unit that combines a DVD/CD deck, retractable 7" video screen, AM/FM tuner, built-in amplifier, and a host of audio/video inputs and outputs!
Alpine broke the mold when it built its IVA-D901 Mobile Multimedia Station, an all-in-one in-dash unit that combines a DVD/CD deck, retractable 7" video screen, AM/FM tuner, built-in amplifier, and a host of audio/video inputs and outputs!
Its 7" low-temperature poly-silicone LCD video monitor provides 400% more pixels than conventional LCD screens. The picture is brighter and more detailed, with higher contrast, more dramatic colors, and a wider viewing angle. On top of that, the receiver's gun-metal finish and blue buttons will look right at home in just about any dash.
Expandability is where the IVA-D901 sets itself apart from the pack. Not only does its hideaway module sport lots of inputs for Alpine components (such as a DVD changer or navigation system) or an XM satellite radio tuner, it also has three A/V inputs and two A/V outputs. Add a couple of rear-seat monitors, and you'll really open up the entertainment possibilities. Multi-zone audio/video control allows independent source selection for each monitor. Imagine it — one child watching a DVD, another playing a video game, while you listen to XM Radio up front! The IVA-D901 also accepts SIRIUS satellite radio via the SIR-ALP1 tuner (not included).
The IVA-D901 plays your CDs, CD-Rs, and CD-RWs (even discs loaded with MP3 files), and its MaxTune SQ tuner delivers first-rate AM/FM reception. Whatever your listening preferences, the powerful built-in amplifier reproduces your music with precision and authority. If you're into serious fine-tuning, Bass Engine® Plus offers equalization, time correction, and crossover capabilities, while MediaXpander brings out all the dynamics of your music and movie soundtracks.
Once the unit's been installed, easy-to-follow on-screen menus provide instructions for system setup and control. Quick Search allows you to select a menu, then use the rotary knob to scroll through its list of options — a real bonus if you're looking for a particular MP3 song or XM Radio channel. A full-function wireless remote is included for your convenience.
READ LESS
Product highlights:
motorized, low-temperature poly-silicone LCD 7" video monitor
1.15 million pixels for exceptional picture quality
monitor angle adjustment
detachable face
plays DVDs, CDs, CD-Rs, CD-RWs, and MP3 discs
Bass Engine® Plus

4-channel time correction
3-position high-/low-pass crossover
bass and treble center frequency control
subwoofer level and phase control

MediaXpander
XM and SIRIUS Satellite Radio controls
multi-zone capable
MaxTune SQ tuner
Ai-Net CD/DVD changer controls
3 audio/video inputs
navigation input
rear camera input
2 audio/video outputs
3 sets of 4-volt preamp outputs
digital art spectrum analyzer display
wireless remote
18 watts RMS/50 watts peak x 4 channels (CEA Compliant)
DVD/CD signal-to-noise ratio 105 dB
DVD/CD frequency response 5-20,000 Hz
FM sensitivity 9.3 dBf
warranty: 1 year
designed for use with "Region 1" coded DVDs
MFR # IVA-D901
What's in the box:
Alpine IVA-D901 owner's manual
Mobile Media Station with 7" widescreen LCD monitor (in-dash unit)
Detachable control panel
Leather control panel carrying case
Mounting sleeve
Trim ring
Wireless remote control (RUE-4190) with attached remote control holder
"RUE-4190 TV/Moni. Mode Control" label sheet
2 "AAA" batteries
Dual-sided foam tape (for attaching remote control holder)
2 Self-tapping screws (length 7/16") for attaching remote control holder)
FM/AM Tuner unit (hideaway unit)
DC/DC converter
10' Monitor extension cable (has a 26-pin male connector on one end and a 26-pin female connector on the other end)
10' Antenna extension cable (with one male and one female Motorola connector)
21" Wiring harness with in-line 10-amp fuse/fuse holder
9.75' Power supply/brake/speaker harness with in-line 10-amp fuse/fuse holder
12" Wiring harness with 6-pin Molex plug on one end and 6 wires with bullet connectors (2 Remote ins/3 Remote-outs/Reverse) on the other end
2 Tuner box mounting brackets
2 Mobile Multimedia Station mounting brackets
3" Parking brake lead with attached red pinch connector
2 Red pinch connectors
2 Velcro strips (2" x 1/2")
4 Hex/Phillips-head screws each with flat washers (M4 x 6mm)
4 Countersunk Phillips-head screws (M4 x 3mm)
6 Phillips/flange-head self-tapping screws (M4 x 14mm)
4 Phillips/pan-head screws (M4 x 8mm)
Owner's Manual (English/French/Spanish)
Customer Care Registration card
Alpine IVA-D901 reviews
Average review:
Thanks for submitting your review
Most reviews are processed and published within 5 business days. You will receive a confirmation email once your review has been published.
Customer photos
More details on the Alpine IVA-D901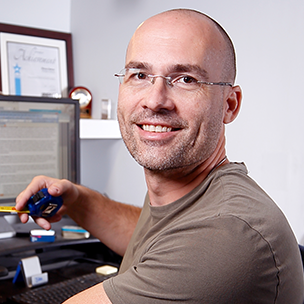 Researched by Crutchfield's

Stacey B.
Product Research
Features
Sound Settings
DVD/Video CD Controls
Changer Controls
Inputs and Outputs Notes
Dimensions
Mobile Multimedia Station: Alpine's line of Ai-NET Mobile Multimedia Stations allow you to connect and control a wide range of in-car audio and visual systems, such as DVD/CD/MP3 changers, rear seat monitors, and navigation systems, from an in-dash control center and hideaway tuner unit.
Motorized, 7" Widescreen Monitor: The IVA-D901 has a motorized 7" widescreen monitor (with 16:9 aspect ratio) that serves as a video monitor and system information display. The monitor features a resolution of 2,400 x 480, a total of 1,152,000 pixels, for superior picture.
CEA-2006 Compliance: The specifications given by Alpine for the IVA-D901's built-in amplifier comply with the new CEA-2006 Power Standard from the CEA (Consumer Electronics Association). All manufacturers who comply with the standard can display the CEA-2006 logo on their product. The unit's power output is 18 watts RMS/50 watts Max x 4 channels.
Automatic Monitor Opening/Closing: When the Automatic Opening/Closing mode is set to "Full," the monitor automatically opens when the ignition key is turned to the "Acc" or "On" position. When the mode is set to "Manual", the monitor must be opened and closed using the Open/Close button. When the mode is set to "Close", the monitor automatically closes when the ignition key is turned off.
Monitor Angle/Slide Adjustment: You can adjust the monitor's angle and slide position for better visibility. The screen angle can be adjusted between 40 and 105 degrees. The monitor's position can set to the normal position or slid forward approximately 1/2" ("front position") to clear possible dash obstructions.
Flat Angle Setting: When you want to operate some vehicle controls (air conditioner, etc.) that are hidden behind the raised monitor, you can temporarily position the monitor at a flat angle by pressing the "Open/Flat" button on the front panel. After 10 seconds in the flat position, the monitor moves back to its original angle.
Detachable Control Panel: The lower portion of the front control panel is detachable to deter theft of the unit. Once removed, the control panel can be stored in the supplied leather storage pouch.
Video Lock-out Feature: For safety and legal reasons, the IVA-D901 features a video lock-out feature to prevent the viewing of a video source while the vehicle is in motion. To watch a video source, the vehicle must be parked with the ignition in the ACC or ON position. The vehicle's parking brake must be engaged, disengaged, and engaged again while the foot brake is held in.
Spectrum Analyzer: When a source other than a video source is selected, you can turn on one of three spectrum analyzer modes, or scan all three modes. Mode 1 (pulsing concentric circles) emphasizes the rhythmical bass sounds and gives an image of vivid low frequencies. Mode 2 (dual rotating concentric circles) is suitable for vocals, and Mode 3 (moving 3-dimensional graphs) can be used for any genre of music.
Illumination Control: You can select one of the following dimmer settings:
Auto: adjusts the brightness of the background illumination of the monitor depending on the ambient light in your vehicle
On: keeps the background illumination of the monitor dark
Off: keeps the background illumination of the monitor bright
Background Screen: You have a choice of 6 different background textures (light, water, wood, sky, time, and wire frame). These backgrounds are visible when a CD, MP3, or the tuner is selected. When "Auto Background" is activated, the background texture will change each time the ignition key is turned off and turned on again.
Display Modes: You can select one of the following display modes:
Mode 1 (Wide): evenly stretches a 4:3 picture horizontally to fit the wide screen monitor
Mode 2 (Normal): displays a 4:3 picture at the center of the screen with a vertical black band at each side
Mode 3 (Cinema): displays a 4:3 picture by stretching out the picture horizontally and vertically. This mode is good for displaying a cinema-type picture with a 16:9 ratio.
Blackout Display Mode: When the Blackout mode is activated, the display turns off to reduce power consumption. The additional power made available by turning off the display helps enhance sound quality.
Rear Entertainment Function: The rear entertainment function independently routes different sources to the front and rear monitors in a vehicle. For example, while listening to the radio or other audio source in the front, a DVD can be enjoyed in the rear with an optional rear monitor and headphones.
MP3 Playback: This unit can play CD-ROM, CD-R, and CD-RW discs containing MP3 files recorded using the ISO 9660 Level 1 or Level 2 formats; constant and variable bit rates from 32 kbps to 320 kbps are supported. Discs can hold a maximum of 255 files and 255 folders. ID3 tag v1 is supported; track title, artist name and album name ID3 tag data can be displayed.
Disc and Station Titling: Titles of up to 16 characters in length may be entered for up to 100 radio stations and discs (CD, Video CD) combined; titles cannot be input for DVDs or MP3 discs. You can use upper and lower case letters, numerals, and symbols in the names.
Navigation Input: With an Alpine navigation system connected to the IVA-D901, the voice guidance of the navigation system will be mixed with the radio or CD audio. You can adjust the volume level of the voice guidance. If you use this unit connected to an external audio processor, use the built in amplifier. You cannot use this function with an external amplifier.
XM Radio Ready: An optional XM Satellite Radio tuner may be connected to, and controlled by, this unit. The optional tuner, along with an antenna and subscription, allows you to receive XM Satellite Radio. XM Satellite Radio programming features up to 100 channels of digital-quality music, news, talk, sports, entertainment, and children's programming.
Auxiliary Input Ready: With the addition of the optional KCA-121B Ai-NET/RCA interface cable, or the KCA-801B auxiliary input adapter, the audio from an auxiliary source can be played through this unit. When the KCA-121B interface cable is used, a CD changer cannot be connected to the head unit; the KCA-801B auxiliary input adapter allows you to connect an auxiliary source and an Ai-NET changer to the head unit.
MobileHub Link: Using the MobileHub Link, you can connect an optional Junction Box and a portable telephone (available from Nokia), allowing you to control the incoming and outgoing calls from the head unit. You can also store telephone numbers in an address book and speed dial memory.
MX (MediaXpander): The MediaXpander function makes vocals or instruments sound distinct by restoring sound quality typically lost during recording or transmission. This function helps restore audio information that becomes obscured when audio is compressed. The MX function can be applied to all sources, except AM radio. The MediaXpander modes include the following sources: CD, MP3, XM, MD, FM, DVD, and AUX 1, 2, 3.
Bass Engine Plus: Bass Engine functions provide control over your system, so you can tailor the sound to your personal tastes. Bass Engine Plus includes the following functions:
Bass Control:

Center Frequency: 60Hz, 70Hz, 80Hz, 90Hz, 100Hz, 130Hz, 150Hz, 180Hz
Bass Level: -7 to +7
Bandwidth (Q factor): Q1 (narrow), Q2, Q3, Q4 (wide)

Treble Control:

Center Frequency: 10kHz, 12.5kHz, 15kHz, 17.5kHz
Treble Level: -7 to +7

4-Channel Digital Time Correction: The time correction feature allows you to create virtual speaker positions by delaying the signals being sent to the speakers closest to you. When the correct delay times have been entered for the front right, front left, rear right and rear left speakers, all sounds reach your ears at the same time, providing optimized imaging and frequency response. Using the Bass Focus adjustment, the time difference between the front-rear/left-right speakers can be adjusted at the same time.
3-Position 12dB/Octave Crossover: An 80Hz/120Hz/160Hz low-pass filter is available for the subwoofer outputs, and an 80Hz/120Hz/160Hz high-pass filter is available for the front right, front left, rear right and rear left preamp outputs. Both filters may be independently turned on/off.
Subwoofer Switch/Phase Selector: The phase of the subwoofer outputs may be set to normal (0 degrees), reverse (180 degrees) or off; this function allows you to minimize phase cancellation of bass frequencies, for stronger bass response.
External Audio Processor: When an optional Alpine external audio processor is connected to this unit, you can operate it from the unit. Dozens of settings can be adjusted, including crossover adjustment, time correction, phase switching, EQ adjustments, surround sound adjustments, and speaker levels.
Dolby Digital and DTS Compatibility: When the optical digital output (standard Toslink) on the rear of the head unit is connected to an optional Alpine digital audio processor, you can enjoy Dolby Digital and DTS surround.
Pre-stop Function: When the Pre-stop function is used, the position at which playback is stopped is stored in the memory, and playback resumes from that position.
Step/Slow Motion Playback: When a DVD or Video CD is in the pause mode, you may move forward through the program being played one step (frame) at a time, or in one of the following slow motion speeds: 1/2 or 1/8. Slow motion playback is not possible in the reverse direction.
Fast-Forward/Fast-Reverse: While a DVD or Video CD is playing, you can view the program in double speed in either direction by pressing and holding the fast-forward or fast-reverse button on the remote for more than 1 second. If held for 5 or more seconds, playback at 8x speed in the selected direction will begin.
Repeat Playback: When playing a DVD, you can repeat the current title or the current chapter. When playing a Video CD, you can repeat the current track or the entire disc.
Multi-Angle Display: This function allows you to choose the viewing angle of scenes that were shot from a number of different angles. Note: This function is limited to DVDs recorded with multiple camera angles.
Parental Lock: Parental Lock allows you to restrict the playback of DVDs that are unsuitable for younger viewers. You can select a parental lock rating from 0-8, which is protected by a 4-digit password.
Digital Output: You can select a digital output setting of Auto or LPCM. When set to Auto, the digital output is switched automatically according to the type of audio signals being played. When set to LPCM, the audio signals recorded on the disc are converted to 48kHz/16-bit (for DVDs) or 44.1kHz (for Video CDs and CDs) linear PCM audio signals for output.
Compatibility: This unit is compatible with 6 and 12-disc Alpine Ai-NET CD changers; also, this unit can control Alpine Ai-NET CD/MP3 changers and DVD changers. Alpine M-Bus CD changers cannot be controlled by this unit.
Multiple Changer Control: With the addition of an optional adapter, more than one CD changer can be controlled. One KCA-400C adapter will allow you to connect up to 4 CD changers, and two KCA-400C adapters will allow you to connect up to a total of 6 CD changers.
Text Display: When connected to a text capable changer, this unit can display text data from CD Text encoded CDs and MP3 CDs.
Disc Titling: When connected to a CD changer with disc title memory, CD titles may be entered and displayed for discs played in the changer. The title length and title capacity varies depending on the model of CD changer used.
Optical Digital Output: There is a standard Toslink optical digital output on the back of the monitor for connecting the unit to an optional audio processor. The optical cable is provided with the processor.
Navigation Input: Located on the hideaway unit, the IVA-D901 provides a 13-pin RGB jack for connecting an optional Alpine navigation system.
Display Connections: The in-dash monitor has a 26-pin male plug on the end of a 9" pigtail for connecting the in-dash unit to the hideaway tuner unit. A 10' extension cable is supplied, giving you more options for places to mount the hideaway unit.
Preamp Outputs: The IVA-D901 provides preamp outputs for front, rear, and subwoofer channels. These RCA preouts are located on the hideaway unit.
Rear Camera Input: A single composite video input is provided for an optional rear-view camera. If a rear-view camera is connected, you should also connect the reverse lead (orange/white wire in main power harness) to the vehicle's back-up lamp circuit. When properly connected, the image from the rear-view camera appears on the monitor when the vehicle is shifted into reverse.
Ai-NET: One Ai-NET connector is provided for connecting a CD changer, DVD changer, or other Ai-Net compatible component.
Auxiliary Inputs: Stereo RCA jacks and an RCA composite video jacks are provided for connecting up to 3 external video sources such as a VCR, DVD player, or video game. The inputs are labeled Aux In 1, Aux In 2 and Aux In 3.
Auxiliary Outputs: Stereo RCA jacks and an RCA composite video jacks are provided for feeding up to 2 A/V signals to optional video monitors.
Remote In/Out: A 6-pin female Molex jack allows you to connect the remote control plugs from up to 2 optional video monitors, a TV tuner, and the vehicle's reverse circuit. This allows you to control the IVA-D901 through a connected monitor via infrared remote control, control the TV tuner from the monitor, or automatically switch the monitor to the rear camera input when the vehicle is put in reverse gear.
Antenna Connector: The female Motorola jack for connecting the vehicle's antenna is located on the hideaway/tuner unit, not the in-dash monitor. A 10' antenna extension cable is provided for routing the signals from the vehicle's antenna to the hideaway unit.
Power Connections: Constant power and ground must be provided to the in-dash monitor. Constant power, switched power, and ground must be provided to the hideaway/tuner unit. The supplied DC/DC converter box should be mounted in the dash (a 21" cable leading from the in-dash monitor unit is provided). Extra-long speaker wires are included in the main power harness that plugs into the hideaway unit.
Dimensions:
FM/AM Tuner Unit: W=7.019" (approximately 9-3/4" wide with harnesses and cables plugged in), H=1.58", D=10.857"
DC/DC Converter: W=3.701", H=0.885", D=3.734"