About the Alpine NVE-N872A
If you've already got an Alpine video system, the NVE-N872A navigation system makes the perfect add-on — its accurate, turn-by-turn directions will get you to your destination as quickly as possible.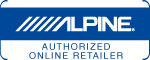 If you've already got an Alpine video system, the NVE-N872A navigation system makes the perfect add-on — its accurate, turn-by-turn directions will get you to your destination as quickly as possible.
The package includes a DVD-ROM that's loaded with highly detailed maps of the entire United States and Canada. Just pop the disc in the NVE-N872A's drive, and you're ready to go. Because you never need to access the disc or the drive, you can mount the NVE-N872A conveniently out of the way.
Connect this system to a 2004 or newer Alpine stereo with touchscreen controls, and you'll be able to enter your destination and customize your route simply by tapping the screen in the right spots. You can select your destination by address or intersection, or choose from over nine million points of interest, including restaurants, gas stations, banks, ATMs, hotels, and more.
When you're on the road, the system guides you using a combination of visual maps that appear on your video screen and voice prompts that tell you whenever a turn is coming up. In certain cities, the incredibly detailed maps offer you a simulated 3D view, which show you the physical outlines of buildings and landmarks. You'll also get 3D closeups of interstate and highway junctions, so you'll always stay on the right road.
To enhance your cross-country excursions, you can even access Zagat ratings of food quality, decor, service, and price at the restaurants and hotels in many areas.
With the help of an optional Alpine receiver, you can also subscribe to XM's NavTraffic™ real-time traffic information service. With it, the system can warn you of traffic jams, accidents, construction, and much more along your programmed route. This is especially useful if you have long daily commutes to and from work.
The system also comes with a microphone that lets you input several of your destinations just by speaking their names. You also get a wireless remote for convenient control over the features you'll most commonly use.
READ LESS
Product highlights:
in-car navigation processor
GPS antenna
DVD-ROM navigation map discs for the entire U.S. and Canada (video monitor required to view maps)
works with select Alpine touchscreen systems
microphone allows operation via voice commands
navigation to city, street, address, intersections, points of interest, or your home
2D and 3D map views
over 9 million points of interest
compatible with optional Alpine XM NavTraffic real-time traffic data receiver and service
Zagat ratings of restaurants and hotels in many cities
trip computer functions
address book
customizable route preferences
voice prompts
dimensions: 7-7/8"W x 2"H x 6-15/16"D (navigation unit); 1-3/16"W x 7/16"H x 1-3/8"D (GPS antenna)
warranty: 1 year
MFR # NVE-N872A
What's in the box:
Alpine NVE-N872A owner's manual
DVD-ROM GPS Navigation unit
Smart Map Pro DVD Navigation Map (North Disc)
Smart Map Pro DVD Navigation Map (South Disc)
Wireless remote control (RUE-4140)
2 "AAA" batteries
Plastic remote control holder
Dual-sided adhesive pad (for remote holder)
Four 1/2" self-tapping screws (for mounting remote holder)
Magnetic GPS antenna with attached 16' cord
Self-adhesive antenna mounting plate
Self-adhesive rubber cable pad
5 Self-adhesive cable clamps
20' RGB extension cable (has 13-pin male connector on each end)
8' Power harness
14.5' Power harness extension
4" Parking brake auxiliary cord (with a solderless connector and a female bullet connector)
2 Red solderless connectors
Speak button for voice recognition with attached 22.75' cord
Dual-sided adhesive pad (for Speak button)
4 Self-adhesive cable clamps (for Speak button cord)
Microphone with metal clamp and attached 11.5' cord
2 Self-adhesive Velcro pads (3/4" x 3")
2 Floor bases
2 Metal brackets
Four M6x50 hex bolts
Four M5x15 flanged self-tapping screws
Four M4x8 machine screws (each screw has one flat washer and one lock washer)
4 Wing nuts
Four M6 flanged hex nuts
4 Spring washers
Hardware Manual
Guide for Installation and Connections
DVD Navigation Map Owner's Manual
Customer Care Registration card
Manual correction sheet
Important Notes sheet
Alpine NVE-N872A reviews
Average review:
Thanks for submitting your review
Most reviews are processed and published within 5 business days. You will receive a confirmation email once your review has been published.
Customer photos
More details on the Alpine NVE-N872A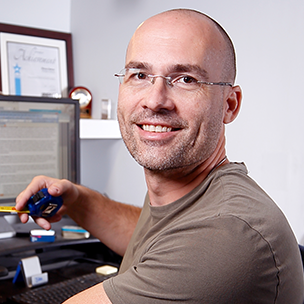 Researched by Crutchfield's

Stacey B.
Product Research
Features
Display Compatibility: The NVE-N872A navigation system requires an optional display. For a simple, dedicated navigation display, the NVE-N872A can be connected to one of the following Alpine monitors: TME-M750A, TME-M760, TME-M770, or TME-M790. Or, for a full-blown system, you can connect the NVE-N872A to any of the following Alpine Mobile Multimedia Stations: CVA-1014, CVA-1004, CVA-1003, CVA-1006, CVA-1005, IVA-C801, IVA-C800, IVA-D310, IVA-D300, IVA-D901, or IVA-D900.
Note: The optional KCE-021N adapter converts the multi-pin plug on the NVE-N852N's rear panel, allowing you to send an audio/video signal from the NVE-N852N to a non-Alpine monitor or in-dash video receiver.
Disc Compatibility: The NVE-N872A is compatible with DVD-ROM navigation map discs only and cannot play standard video DVDs.
DVD Navigation Maps: The unit comes with two DVD Navigation Map discs (NVD-A801): Smart Map Pro Program Version 1.00 North disc with application and South disc. The South disc includes maps of the contiguous United States and Hawaii. The North disc includes northern portions of the contiguous United States and the southern portions of Canada. The navigation map discs contain over 9 million Points of Interest.
Remote Control: The system can be fully controlled by the supplied wireless remote control (RUE-4140). The remote's IR signals are picked up by the monitor and transmitted to the navigation unit. The remote has an Audio/NAV switch which allows you to control compatible Alpine head units as well as the navigation functions.
Voice Control System: Most of the system's functions can be controlled by voice commands. The voice control system is activated with the supplied microphone and Speak button. Dozens of voice commands are recognized by the system, including "Show map", "Zoom In", "Zoom Out", "Where am I?", "Go home", and "Nav Menu." In addition, the voice control system can be used for audio controls if the unit is connected to the IVA-D310 Mobile Multimedia Station.
Touch Panel Control: If the NVE-N872A is connected to an Alpine touch panel unit, such as the IVA-D310 Mobile Multimedia Station, you can control the navigation system by touching the monitor's screen. Touch commands include scrolling through menu items, entering information using the on-screen keyboard, changing the map scale, and changing the map orientation.
GPS: The NVE-N872A has a built-in parallel 12-channel GPS (Global Positioning Satellite) receiver, and includes a magnetic GPS antenna. The antenna must be mounted in a place where it can best receive the GPS signals, such as the roof or trunk of the vehicle, to provide the most accurate positioning information.
Gyroscope/Speed Sensor: The unit includes a built-in gyroscope for sensing direction and a speed pulse sensor for detecting distance provide data which allows the vehicle position and direction to be displayed even in location where the GPS signals cannot be received, such as between high buildings or in tunnels.
Automatic Route Calculation: The navigation system displays and tracks your vehicle's position and movement via a moving map display. When you input a destination, the navigation system quickly calculates a route and guides you with pictorial displays and voice prompts.
Map Guidance Displays: Once the route has been calculated and driving begins, the Basic Guidance Display automatically appears. Pressing the MP/RG button on the remote allows you to select the Detailed Map Display for more information. When you approach an intersection, the Zoomed Intersection Map of that intersection is displayed.
Destination Input: The Destination Menu gives you many different ways to choose your destination:
Address: you can input your destination's address by street and city
Point of Interest: you can enter a Point of Interest by place name or place type
Previous Destinations: if your destination is one of the fifty most recent route calculations, you can recall that destination
Address Book: if a location has already been placed into your personal address book, you can recall the location for use as a destination
Intersection: you can enter the intersection of two streets and make it your destination
Phone Number: you can enter the phone number of the point of interest you are heading to, you can find the destination address
Freeway Entrance: you can search for a location from the freeway entrance or exit
Latitude/Longitude: if you know the latitude and longitude of the desired location, you can input those numbers to find the destination location
Today's Plan: the Today's Plan function can calculate the most efficient travel order for multiple destinations. Up to 100 destinations can be stored in Today's Plan.
Home: if you have registered a location as "home", you can enter "Home" as your destination
Favorites: any location registered as a "favorite" can be used as a destination
ZAGAT 2004: you can enter any location supplied by the 2004 Zagat Survey U.S. Restaurant Guide to help you find directions to any restaurant
Map Scrolling and Map Input: any street segment or Point of Interest that appears on the Detailed Map display can be entered as a destination
Address Book: Up to 300 addresses can be stored alphabetically in the Address Book.
Waypoints: You can set up to 1 waypoint from your current location to the current destination.
POI Icons: The navigation system can display up to 14 different Points of Interest icons around the cursor position when you scroll the map. These include ATMs, banks, gas stations, grocery stores, hotels/motels, parking lots, convenience stores, bed and breakfasts, post offices, hospitals, and restaurants. The brand icons of eight gasoline companies are shown at gas station locations.
Setting Current Position: This function allows you to correct any error in the position or direction of your vehicle icon in the display.
Displaying the Entire Route: The navigation system allows you to view the entire route so you can verify if the route calculation is correct.
Route Calculation Method: Depending on the time of day, you may want to alter the way the system calculates the route. You can choose from the following route calculation methods:
Quickest: calculates the most efficient way to arrive at your destination
Shortest: calculates the shortest route to your destination
Maximize Freeways: calculates a route that makes most efficient use of freeways
Minimize Freeways: calculates a route that uses mostly surface streets
Minimize Toll Roads: calculates a route that minimizes the number of toll roads
Use Ferry: when calculating a route, you can set whether to use a ferry or not.
Off-route Recalculation: If you deviate from the suggested route, the system can recalculate a route to get you back on the way to your destination. You can choose to have the system automatically recalculate the route or await confirmation before recalculating the route.
Detour Function: If during a route you require the system to detour around an obstacle, you may use the Detour button to automatically recalculate a new route.
Map Screen Orientation: You can select one of the following map screen orientations:
North Up: the map display is positioned so that north is always at the top of the screen. The Present Vehicle Position icon will rotate on the map.
Heading Up: the Present Vehicle Position icon can be positioned so that its current direction is always pointing to the top of the screen. In this case, the icon remains frozen in the center of the display while the map rotates with each turn.
Estimated Time Display: When the system calculates a route, it also estimates the time it will take to arrive at the destination. It will display this estimate as the arrival time, or the time remaining to reach the destination.
Adjustable Voice Guidance Type/Frequency: The system allows you to choose the type or frequency of audible prompts you receive as you are guided along your route. When set to the Minimum mode, the system will emit tones only when approaching upcoming maneuvers. When set to the Normal mode, the system will emit tones and voice instructions when approaching upcoming maneuvers. The Maximum setting includes voice guidance for street names using the TTS (text-to-speech) Engine.
Audio Interrupt: The Audio Interrupt function allows the navigation system to mute a compatible radio while voice prompts are being played. Note: For this feature to work, the pink mute wire of this unit must be connected to the cellular mute wire of your head unit.
Recalibration: If you install the navigation system into a different vehicle or replace the tires on your current vehicle, the system is automatically recalibrated.
Backup: The navigation system will automatically back up your new settings when the ignition switch is turned off. Using the menu system, you can manually back up the settings.
Mounting: Using the supplied hardware, the NVE-N872A can be mounted on the floor or under the rear deck of your vehicle. The unit can be mounted up to 30 degrees from horizontal.
Optional Traffic Information: If you connect the optional XM Data Receiver (Alpine model HCE-100XM) or SIRIUS Data receiver and sign up for Traffic & Weather, you can receive traffic information in real time. Traffic incidents and congestion can be displayed on the map and also be listed by distance from the vehicle. Note: A subscription to XM or SIRIUS traffic is required.