Alpine PMD-B200 Blackbird II
Portable car navigation system with Bluetooth®
Item # 500PMDB200 | MFR # PMD-B200
This item is no longer available.
Overview
Our take on the Alpine PMD-B200 Blackbird II by Crutchfield's Dominic DeVito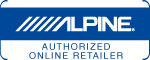 Alpine's PMD-B200 Blackbird II brings you the convenience of portable guidance in a sleek and feature-rich GPS navigator. View your route on the 4" wide touchscreen display, which offers a sharp view of maps and clear images. The Blackbird II comes with 4GB of flash memory that holds detailed maps of the entire United States and Canada, plus 6 million selectable points of interest — you'll always know where to find a nearby gas station, hotel, restaurant, ATM, or other useful stop.
Features galore
The Blackbird II offers Bluetooth wireless technology, for safe and convenient hands-free calling with your compatible mobile phone. You can also subscribe to Navteq's Traffic FM-RDS service, and the Blackbird II will keep you up-to-date with traffic congestion in many major metropolitan areas. Access the built-in MP3 player via the SD memory card slot — just put your favorite tracks on an SD card and play them through the Blackbird II.
Install it in your dash
Alpine gives you the option of using the Blackbird in conjunction with an in-dash stereo. The IVA-W205 or IVA-W505 multimedia receiver includes a docking station for the Blackbird II, so you can access all navigation features through the receiver's larger display and user-friendly control panel. When docked, the PMD-B200 connects to your vehicle's speed pulse control, so navigation will be even more accurate. And you'll hear all the turn-by-turn voice prompts and SD card-loaded music over your car's audio system.
Product Highlights:
portable GPS satellite navigation unit with built-in antenna
suction-cup windshield mount and dashboard disk
MP3/WMA player and headphone jack
car and home power adapters, USB cable, and rechargeable battery with 2 hours of life
Navigation features:
4" color touchscreen control
6 million points of interest
4GB flash memory preloaded with maps of the entire U.S., Puerto Rico, and Canada
NAVTEQ Traffic FM-RDS traffic-info service (subscription fees required after free 90-day trial period)
multi-destination routing: up to 10 waypoints per trip
Expandability:
SD card slot (supports up to 4GB)
Bluetooth wireless technology for hands-free calling with your compatible mobile phone
dockable with Alpine's IVA-W205 or IVA-W505 multimedia receiver for in-dash navigation and a larger color touchscreen
Other features and specs:
dimensions: 5-13/16"W x 3"H x 1-3/16"D
weight: 8 oz.
warranty: 1 year
What's in the Box:
Alpine PMD-B200 Blackbird II Owner's manual
Portable navigation receiver
PMD-BAT2 Li-polymer battery (3.7V/1100mAh)
Cradle with attached 55" power cord terminated with a cigarette lighter plug
Suction cup cradle mount
AC adapter with attached 73" cord (Output: 5V/2A)
External antenna with magnetic base and 16.25' cable
Microphone with 9.75' cable
58" USB cable (USB Type A connector on one end and a Mini USB Version 2.0 connector on the other)
Hard plastic mounting disk with self-adhesive base
4 Machine screws
1 Cradle eject lockout screw
1 Soft carrying case
Owner's manual CD-ROM (English/French)
Quick Reference Guide (English/French)
Customer Care Registration card
Battery charging note
Dock 'n' Roll brochure
Note on mounting the Blackbird with an IVA-W205
Why Shop
With Us?
12 Reasons.
---
Reviews
Alpine PMD-B200 Blackbird II Reviews
Average Customer Review(s):
Alpine PMD-B200 Blackbird II
Guest from Pocatello, ID on 7/1/2017
Still use this frequently!

Pros:

Cons:
J. C. from Ringgold, Ga. on 1/18/2009
Crutchfield Customer Review
(
What's this?
)
I guess I have been spoiled by Garmin GPSs. Auto routing not very good. It does fit inside the IVA-205 and does add bluetooth handsfree to it and you can take it out and use it outside. Maybe Garmin will make a GPS to replace this one.

Pros:

Cons:
Brian from LIttle Rock, AR on 9/22/2008
Crutchfield Customer Review
(
What's this?
)
I am a huge Alpine fan. I bought this to go with the IVA-W505 thinking, what a great deal, I can use it in my Corvette and my patrol unit. Well, it works, sorta. I use this in my patrol unit to search for addresses of wanted subjects. Half the time it will take me on the most convoluted routes. Also, on long extradition runs, the same thing. For the money, go with a Garmin. I had one before this and it was great. I only got the Alpine for the use in both cars. All Alpine said was, "Well, send it in for repair."

Pros:

Cons:
Justin from St. Louis, MO on 8/19/2008
The Blackbird 2 navigation system is a very nice GPS. It offers a wide variety of options in one package. The display is easy to read and responds very well to selections. The maps and POIs are very accurate and up to date. The Nav traffic works well in the St. Louis area and points out construction and traffic incidents to avoid. The bluetooth option works good as well using the external Mic. It should be noted that not all Bluetooth phones work with uploading your phone contacts. However, if you go to Setup, Bluetooth, and select "Update" by Phone Book it will sometimes load the contacts it did not when it started up. I have not used the Music function but it seems like it would be easy to use and a cheap addon since it uses a SD card (4gb max) to add songs. It does have some quirks with it rerouting you to the route it wants to take if you choose to go a different way and nag screen at startup . All around this is a good all-in-one package and with the prices coming down is a good buy.

Pros:

Cons:
Tall Paul from Palmdale, CA on 7/8/2008
I bought this GPS unit about 8 months ago to use with the IVA-W205 head unit that I've had for about 10 months. I love the clean OEM look you get by having the unit dock inside of the stereo and that was really the main reason I went with Alpine, that and I've always loved Alpines products. Here are some other issues I have with it: 1. About 1 out of 20 times you start it up, you'll get a flickering white screen, meaning you'll have to take it out of the unit and hit the reset button. (A common problem). 2. There's no way to set a route and save it. You can only save a destination and the way it takes you there may not be the fastest way, like avoiding known traffic areas. 3. If there are two somewhat equal ways to get somewhere and you choose to go a different way than it has picked for you, it will continuously reroute you, back tracking for miles after you've passed the way it wanted you to go. 4. You can not receive traffic information while its docked in the stereo unless you install an antenna Y fitting, which it does not come with. 5. The few times I've used the GPS outside of the stereo the battery life had been pretty short, 1 to 1 ½ hours is about it. 6. The nag screen at every start up gets very annoying. Other than these items it's not the worse GPS unit but the price is too high for what you get. I guess you have to pay a premium for the clean look.

Pros:

Cons:
Alpine PMD-B200 Blackbird II
Bill_Sev from Atlanta, GA. on 3/4/2008
Overall this is a very good product. The Navigation is pretty solid with a few small glitches like telling you to take slight left on a curve when the it should say stay straight. Word to the wise...If you are pairing this with the IVA-W205 make sure you get a Y adapter for the antenna. One goes to the FM Antenna the other will go in the TMC connector. If you don't do this you wont get traffic updates on the RDS Channel.

Pros:

Cons:
Moctezuma from Ontario,CA on 2/2/2008
Crutchfield Customer Review
(
What's this?
)
While I have tried a few GPS systems on the market, these one is one of the most completed out there with all the new features is an A+++++ buy. Use the three months complementary traffic service and if you like it then you can just add the service for 1 year

Pros:

Cons:
Lee Ann from Pennsylvania on 1/28/2008
Crutchfield Customer Review
(
What's this?
)
We have 3 GPS units in our household and this one works the best by far. Directions are very accurate.

Pros:

Cons:
Good unit when its working
BIGWHITE2K7 from Ruston, La on 1/10/2008
I've had the unit since November 7. It messed up on Dec 4.(Wont power up) Been without it since. Sent it in to Alpine and the one they sent worked for 2 days and stopped working.(Also wouldnt power up) It was right around christmas. It took them 3 weeks to get a replacement. Right now I'm waiting for another which will be my 3rd. My girlfirend has had her blackbird & IVA-W205 since August and no problems. That is the only reason I'm giving it a 4 because when its working its great. Enough about my problems let me describe the unit. Like another reviewer said sometimes I say 1 out of 20 starts the screen will be white. To correct this eject the unit and hit the reset and put it back in. Sometimes the routes dont make much since they will sometimes not be the shorest route. It will get you there. If you're planning on buying this as a stand alone don't. It's only worth the price tag when docked inside of the W205. Also if you're thinking about the W205 and not getting it any time soon you might want to wait on the recently announced Alpine IVA-W505. Which has a 7 in screen and the ability to play ipod video and display ipod album art on the unit. Far as I can tell those are the only differences between the IVA-W205 & W505.

Pros:

Cons:
Get the extended warranty
Bill from Las Vegas, NV on 1/2/2008
Crutchfield Customer Review
(
What's this?
)
I was originally excited about getting this add-on for my IVA-W205 as they were hard to come by Unit integrates well with head unit. Bluetooth is a feature I originally didn't care about but love now that I have it. but....the unit has suffered repeatedly from locking up - forcing me to undock it and reset it, often while driving - and now less than 90 days after purchasing it, it has hung up and won't reset. <BR><BR> Nice unit but the warranty on the product is terrible so if you want it, pay for an extended warranty to cover what the seller and manufacturer should have covered in the first place. <BR><BR> Also, be aware that if you don't pay for their traffic service - which has never accurately showed and accident or traffic issue in Las Vegas traffic during the free trial - you will be forced to endure a nag screen at startup even if you select "do not remind me again"

Pros:

Cons:
ratdaddy from Tulsa, OK on 1/2/2008
I was looking for a factory look in-dash GPS/video system for my new Avalanche, and when I saw this unit that can be docked inside the IVA-W205 head unit I was sold. With the two, you get the factory look of an in-dash system, plus the portability of a handheld GPS. Overall, I've been very please with the system. However, occasionally when docking the BB I get a white screen, and have to reset the BB and then re-dock it to get it to work. I really like the integrated bluetooth feature, and it works well at speeds under 45mph, but picks up WAY too much road noise to be able to effectively use the feature on the highway. For the cost of the setup, you would think that Alpine would include a higher quality noise cancelling mic. My review may be skewed somewhat, as I mostly use this unit inside the w205, and haven't played with it much as a stand-alone unit. But if you plan on buying the head unit and docking this, I think you will be happy. I would have to agree that the B200 by itself is NOT a good value at $700, you can get a better performing handheld for much less. The price tag is only justified if you plan on docking it in the in-dash system, but want the portability feature as well. Pros: Built in bluetooth, sd card slot, dockable with w205 unit Cons: Occasional start up problems, lack of text-2-speech (doesn't say the street name when giving directions, only displays the name on the screen), cheap BT microphone

Pros:

Cons:
Best Feature is that I can return it!
Derik from Charlottesville, VA on 12/24/2007
I am so, so disappointed with this unit.... First off, for this price the fact that their is no owners manual is inexcusable. An unlabeled CD w/ PDF documents doesn't do me much good w/out a computer. Second, this is an add on to my existing W205 unit - the Balckbird wasn't available when I bought the head unit. In order to get ANY GPS reception, the W205 has to be pulled out and a GPS antena (included with the Blackbird) must be installed. That doesn't surprise me but, it irritates me because now I have to pull out my head unit and with all of the connections to the W205 that is easier said than done. Finally, the Blackbird does not support multizone through the W205. That means you can't listen to Sirus or XM while using the Nav feature. That was the deal breaker for me. The W205 supports multizone, I mean I can listen to Sirus while the kids watch a DVD in the back but, no guidance & Sirus unless I pull the Balckbird out and stick it on the dash. I do like that you can access and control your WMA or MP3 files from the W205, it adds your typical control pad as a sub menu in the Blackbird. At the end of the day, I'm of the opinion you get better features at a lower price w/ a high end Garmin, Magellen or TomTom. And this unit had so much potential....

Pros:

Cons:
Despite Text To Speech, Best GPS in the world!
Dave from Manalapan, NJ on 11/9/2007
Be careful when ordering this when in use with W205. If the cradle was slightly off and you are getting a white screen when you put the gps in, you know you have a problem (send into alpine) If you get it working, this is the best GPS in the creation of man. It does not have Text-To-Speech but everything else works wonderfully! I highly recommend purchasing one of these as soon as you can, since this is probably the best GPS I have ever used in my life, everything is as advertised, and the GPS just works perfectly with everything it does! Enjoy!

Pros:

Cons:
brian77 from Frederick,MD on 10/10/2007
This is a nice System I have both the apine IVA 205 and the blackbird pmd-b200. First the blackbird was real hard to find and get but i did find it. the whole system works great. you will have to install and antena for the GPS. Also the trafic part will not work with the blackbird dock you will have to buy another antena for that. It will work with it in the dock station when it is in your window. over all I think it is a nice system. I have had no problem with it. looks oem in my 2007 yukon

Pros:

Cons:
Nicely done - great interface / performance
john from Colorado springs, CO on 9/30/2007
Went from a Tom Tom to this device. Overall,a very nice unit, good ergonomics, and everything you need is included (ext GPS and mic) - Excellent iphone integration, lets you search your iphone address book, see previously dialed/missed calls, etc. Very fast GPS lock on, and up to date maps - although the POI's are not as complete as they could be. 3d view is nice, rds traffic is an added bonus as well. Powers up when the car is turned on, and powers itself down when leaving... nice touch. There are some minor cons: nag screen at power up, and a nag screen the first time you try to use the navigation unit while moving. annoying but tolerable. Auto screen dim for night doesn't seem to work great, but I intend on putting this in an IVA-w205 - so that may not be a factor. overall: great unit - it doesn't have everything that the advanced garmins and tom toms have... but it definitely holds its own.

Pros:

Cons:
Details
Product Research
Product Overview: The PMD-B200 Blackbird is a portable GPS navigator and digital entertainment system. Combined with detailed maps, the Blackbird provides automatic routing, turn-by-turn voice directions, and touch screen control. The unit also includes a built-in traffic receiver (subscription needed) and plays MP3 and WMA files. When used with the Alpine IVA-W205 DVD receiver (item number 500IVAW205), the PMD-B200 can be docked inside the Double Din head unit and display route map and information on the IVA-W205's 6.5" LCD.
SD/MMC Card Slot: The Blackbird can play back MP3 and WMA audio files from an optional SD memory card or Multimedia Card. The audio player allows you to repeat the songs in the current folder, or play the songs in random order.
Map Software: The Blackbird comes loaded with detailed maps of the United States (including Alaska, Hawaii, Puerto Rico, and the US Virgin Islands) and Canada. The maps feature approximately 6-million points of interest (POIs), such as hotels, restaurants, gas stations, ATMs, and attractions.
Display: The unit features a bright, 4" (diagonal) LCD with touch screen controls. The display has a resolution of 480 x 272 pixels.
Display Modes: The display contains the following information: current position icon, current street name, next street name, distance to destination, direction to destination, estimated time remaining/estimated time of arrival, distance to next maneuver, next maneuver arrow, map orientation, map scale, and GPS status bar. You have three display mode options:
Map: displays a full screen map of the area while providing turn-by-turn guidance prompts
Arrow: displays three successive arrow maneuvers all the way to your destination while providing turn-by-turn guidance prompts
Split: displays a large arrow and larger next-street-name font along side a map screen while providing turn-by-turn guidance prompts
Main Menu:
Destination: input destination
Home: set, route to, or view map of home location
Route: see a list of turns (with distances) along the current route, change route
Mobile Phone: access cell phone via Bluetooth connection
Information: view navigation and system information
Edit: edit address book, including home address
Entertainment: play music
Setup: customize system
Destination Input: The Destination Menu gives you many different ways to choose your destination:
Address: input your destination's address by street and city
Point of Interest: you can enter a Point of Interest by name or category
Address Book: up to 500 location can be saved in your address book, you can then recall the location as a destination
Recent Destinations: choose your destination from a list of recent destinations
Coordinates: enter latitude and longitude coordinates
Intersection: enter a street name and choose from the intersecting streets
Home: if you have entered a home address, you can select it as your destination from the main menu
Points of Interest (POIs): The map database includes approximately 6 million POIs in 37 categories; Restaurants, Hotels, Gas Stations, Museums, Places of Worship, etc. You can search by name or category. If searching by category, further narrow your by location; near current position, near destination, in a specific city.
Spelling: As you type names of streets, cities, or POIs, the PMD-B200 dims out those letters that that are not available as the next character, eliminating the possibility of a misspelling a word or looking for a city or street that is not in the loaded database. When there are only a few possibilities, they are listed on the display.
Waypoints: You can set up to 10 waypoints between your current location and destination.
POI Icons: The navigation system can display POI icons onscreen for six often used categories; Restaurants, Gas Stations, ATMs/Banks, Grocery Stores, Hotels, and Parking. Each category is individually set to display (or not display).
Route Calculation Method: You may want to alter the way the system calculates a route; choose from the following methods:
Maximize Freeways: calculates the quickest route, maximizing use of freeways
Minimize Freeways: calculates the quickest route, minimizing use of freeways
Shortest: calculates the shortest route to your destination
Toll Roads: calculates a route with or without toll roads
Ferry: calculates a route with or without ferries
Detour Function: If, during a route you require the system to detour around an obstacle, use the Detour button to automatically recalculate a new route. You can detour from the current street, around traffic, or remove a specific street from the route.
Trail Feature: The Trail feature allows you to turn on and off trail dots that appear wherever the vehicle icon traverses. This is especially helpful for off-road enthusiasts.
Simulating Navigation: When indoors, you can activate the built-in simulator and practice using the unit. This turns off the GPS receiver so it's not searching for satellites.
Trip Information: The Blackbird keeps track of the following trip information:
Driving Average: average speed while driving
Overall Average: average speed overall (driving and idle time)
Maximum Speed: maximum speed reached on current trip
Driving Time: time vehicle has been moving since the trip was reset
Idle Time: time vehicle has been stopped since the trip was reset
Total Time: total elapsed time on the trip (driving time plus idle time)
GPS Status: You can view the dynamic location information received from satellite such as signal strength, compass (direction information), latitude/longitude, approximate altitude, and speed.
Map Screen Orientation: You can select one of the following map screen orientations:
North Up: the map display is positioned so that north is always at the top of the screen, the Present Vehicle Position icon will rotate on the map
Heading Up: the Present Vehicle Position icon can be positioned so that its current direction is always pointing to the top of the screen, the icon remains frozen in the center of the display while the map rotates with each turn
3D: the display shows a view from the driver's perspective, looking at the horizon
Estimated Time Display: When the system calculates a route, it also estimates the travel time. It will display this estimate as the arrival time, or the time remaining to reach the destination.
Screen Color Mode: You can select one of three color modes for the display screen:
Day: has a lighter, brighter background
Night: has a darker background, outputs less light at night
Auto: display automatically switches between Day and Night at sunrise and sunset
FM Transmitter: When the built-in FM transmitter is active, it broadcasts music and voice prompts to an available frequency on your FM car radio. The FM transmitter can be set to one of the following frequencies: 88.1, 88.3, 88.5, 88.7, 88.9, 106.7, 106.9, 107.1, 107.3, 107.5, 107.7, or 107.9 MHz.
Built-In Traffic Receiver: The Blackbird features a built-in traffic receiver that supports the optional NAVTEQ Traffic RDS service with a subscription which displays real roadway information in real time from multiple sources on the Blackbird's screen. NAVTEQ Traffic RDS includes traffic information from top local sources, including police, video cameras and departments of transportation. This information is continuously updated, processed and delivered wirelessly, instantly to the Alpine Blackbird. NAVTEQ Traffic RDS even features color-coded roadways to illustrate the average speed of traffic for the road you are traveling and unique icons to indicate accidents, stalled vehicles, road construction and road closures. The Alpine Blackbird can use this traffic information to create a smarter and quicker route to your destination. NAVTEQ Traffic RDS map coverage currently covers 49 major cities in the United States plus Toronto, Canada.
Note: Currently the Blackbird comes with a Free 90 day trial of NAVTEQ Traffic RDS right out of the box. Upon conclusion of the 90 day trial period, the NAVTEQ Traffic RDS service is available through NAVTEQ for a standard annual fee of $60.00. The Traffic feature is only available when the Blackbird is placed in the cradle or optional docking station.
Bluetooth: The PMD-B200 is equipped with Bluetooth technology, enabling you to make and receive calls hands free using the included microphone and built-in speakers. Calls can be placed using the numeric keypad, the phonebook, previously dialed numbers, missed calls, or received calls. Incoming calls will show the caller ID information on screen (when available) and give you the option of answering or ignoring the call.
Optional Wireless Remote Control: The Blackbird can be controlled by the optional Alpine RUE-4140 wireless remote.
Power Requirements: The Blackbird operates on your vehicle's battery using the included 12-volt cigarette lighter power adapter, the Lithium-polymer battery, or household current using the supplied AC adapter. Stored data, such as waypoints or unit settings, are not lost when the unit is disconnected from a power source.
Antenna: There is a GPS antenna built-in and jack for the included external antenna.
Mounting Options: The unit should be securely installed when used in a vehicle. The unit comes with a suction cup mounting arm that attaches to the cradle. The suction cup can be used to mount the unit to the windshield or to the dash (using the included plastic mounting disk). Once the Blackbird is mounted, it can be adjusted horizontally and vertically for best visibility.
Note: If you're not using a remote antenna, the unit must be installed where it has a relatively unobstructed view of the sky.
Pro.Fit Bracket Compatibility: The Blackbird is compatible with the Pro.Fit Legend series Vehicle Specific Mounts (VSM). The Blackbird can also be used with the regular Pro.Fit VSMs when combined with the EZ-1026 easy swivel adapter.
Interface Capability: This unit can be connected to a PC via the supplied USB cable. This interface allows you to download additional map information to the unit's memory.
Top Panel of Blackbird:
Headphones: mini-jack headphone output
Bottom Panel of Blackbird:
USB: USB Mini-B Type 2.0 that allows you to connect the Blackbird to a computer using the supplied USB cable
Antenna: MCX-type connector that allows you to connect an external GPS antenna
Cradle Connector: proprietary port that interfaces with the supplied cradle or AC power adapter
Back Panel of Cradle:
Antenna: SMA-type connector that allows you to connect the included external GPS antenna
Microphone: 3.5mm mini-jack to connect the included Bluetooth microphone
Our Product Research Team
At Crutchfield, you'll get detailed, accurate information that's hard to find elsewhere. That's because we have our own in-house Product Research team. They verify what's in the box, check the owner's manual, and record dimensions, features and specs. We stay on top of new products and technologies to help people make informed choices.