About the Alpine Restyle PSS-20WRA
The right Alpine gear for your 2007-2014 Wrangler
Alpine takes the guesswork out of installation with this custom speaker system perfectly suited for your Jeep Wrangler Unlimited. Their superb Restyle PSS-20WRA speaker system includes everything you need to install a top-notch setup.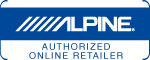 The right Alpine gear for your 2007-2014 Wrangler
Alpine takes the guesswork out of installation with this custom speaker system perfectly suited for your Jeep Wrangler Unlimited. Their superb Restyle PSS-20WRA speaker system includes everything you need to install a top-notch setup.
Sound worthy of your Jeep
The beauty of Alpine's PSS-20WRA speaker system is that it's one-stop shopping. You'll get a 6-1/2" component system for the dash locations in your Jeep and a set of coaxial speakers for the sound bar, all featuring 1" silk dome tweeters for superior highs. The included 4-channel amp ups your power for awesome clarity at all volumes — a must for top-down drivers. Alpine also gives you a powered 8" subwoofer to stash under your seat for some great bass, whether your top is on or off. Altogether, this is an upgrade you won't regret.
What a fit
Alpine designed the Restyle line for drivers who want to improve their sound but want to maintain the factory look of their vehicle. The PSS-20WRA sound system upholds this approach by giving you special adapters to mount your dash tweeters in your Wrangler's tombstone-style factory locations. The woofers fit directly into your factory locations and in the case of the amp and powered sub, all wiring is included, complete with factory-compatible plugs. Once the PSS-20WRA system goes in, you won't even know it's there... until you crank up the volume.
READ LESS
Product highlights:
package includes:

one 6-1/2" component speaker set;
one set of 6-1/2" coaxial speakers;
one 4-channel amp;
one powered 8" subwoofer with 120-watt amp;
mounting gear and connectors

compatible with select 2007-2014 Jeep Wrangler Unlimited vehicles
includes T-harness for getting signal from Jeep radio (works with any radio)
MRV-F300 amplifier: 50 watts RMS x 4 at 4 ohms
PWE-S8 powered sub: 8" sub with 120-watt amp
warranty: 3 years
MFR # PSS-20WRA
What's in the box:
Alpine Restyle PSS-20WRA owner's manual
This package contains six individually boxed Alpine items along with an installation guide and warranty information:
MRV-F300 amplifier:
Four channel amplifier
2 End-covers
Wiring tip sheet
PWE-S8 powered subwoofer:
8" Powered subwoofer
Remote subwoofer level-control w/attached 16' cord
2-1/2" Strip of hook-and-loop fastener
15A Fuse
SPT-71WRA Front speakers:
Two 6-1/2" woofers
Two 1-1/2" tweeters w/attached 6" wire terminated in bullet connectors
Two crossovers w/attached 9" input wires and 6" tweeter wires
2 Alpine logos w/attached 3M adhesive backing
SPT-70 Rear speakers:
Two 6-1/2" 2-way speakers
Hardware Kit:
Amplifier mounting bracket
Two subwoofer mounting brackets
Four 6-1/2" speaker adapters
2 Dash tweeter mounting caps
One 6-1/2" strip of anti-vibration foam w/3M adhesive backing
Ten 8" wire ties
Four 12" x 12" polyfill sheets
Eight 1" truss-head Phillips screws
Eight 1/2" truss-head Phillips screws
Eight M4 screws w/attached lock-washers
4 M6 screws
Four 8/32" screws
Wiring Kit:
OEM T-harness adapter
8' Main wiring harness
9' Loomed power cable w/inline fuse holder and 40A fuse
RCA adapter harness (attached to main wiring harness)
Four speaker adapter harnesses
Four 10" RCA harnesses (each with a 4-pin Molex plug on one end and dual RCAs on other end)
Alpine Restyle PSS-20WRA reviews
Average review:
Thanks for submitting your review
Most reviews are processed and published within 5 business days. You will receive a confirmation email once your review has been published.
Customer photos
More details on the Alpine Restyle PSS-20WRA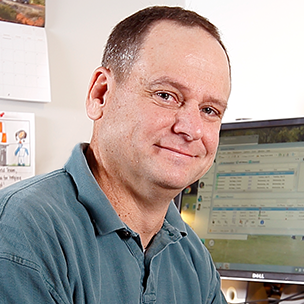 Researched by Crutchfield's

Pat M.
Product Research
Features
Overview: Alpine's PSS-20WRA is a dedicated 320 watt, 9 speaker sound system designed specifically for 2007 - 2014 Jeep Wrangler Unlimited vehicles not equipped with a factory amplified sound system. The system includes an MRV-F300 4 x 50 watt amplifier, SPT-71WRA 6-1/2"component speakers for the front dash, SPT-70 6-1/2" 2-way speakers for the soundbar, and a PWE-S8 8" powered subwoofer. The PSS-20WRA also includes a remote bass knob, for changing the bass level from the dash, along with all the mounting hardware and wiring harnesses necessary for mounting and adapting into the factory system.
Wiring: The PSS-20WRA system can be interfaced with a factory radio (non-amplified) or an aftermarket radio, including Alpine's Restyle headunits. The included T-harness interfaces the factory wiring in the dash, providing either a speaker-level signal from a factory radio or an RCA line-level signal from an aftermarket radio, to feed to the Alpine MRV-F300 amplifier. The T-harness also feeds the amplified return signal back into the factory wiring and out to each of the speakers, utilizing the factory speaker wires. The provided Main Harness includes a 10 ga. power wire, with inline fuse holder, that gets run to the battery, providing power for both the 4-channel amp and the PWE-S8 subwoofer. This harness also works in conjunction with the T-harness by providing audio in and out between the radio and both amps. Speaker adapter harnesses are provided for each set of speakers, including the dash tweeters, so no cutting into the factory wiring will be required. Inline high-pass crossovers are provided for both sets of tweeters.
Mounting: Alpine provides brackets to mount both the MRV-F300 amp and the PWE-S8 subwoofer underneath the front passenger side seat, so no usable space in the vehicle is taken up by the sound system. Two sets of 6-1/2" brackets are provided for mounting the woofers into the factory locations, both in the dash as well as in the rear soundbar. Each of the two sets of tweeters also include brackets, allowing them to sit in the factory locations, and include a threaded locking collar that allows them to quickly and easily attach to the brackets. The brackets, in turn, mount directly to the factory screw holes used by the factory tweeters.
MRV-F300: The Alpine MRV-F300 is a 4 channel amplifier providing 50 watts per channel into a 4Ω load and 75 watts into a 2Ω load. The amp can accept both line-and speaker-level inputs and includes an Auto Turn-on circuit that will activate the amp when it senses a signal on the speaker-level inputs. Both front and rear channels can also be bridged for 3- or 2-channel operation. The MRV-F300 includes the following controls:
Gain: The input Gain has a range of 200mV - 4V for line-level signals and 500mV - 10V for speaker-level signals.
Crossover Mode: This switch has options for High-Pass, Low-Pass, and Off (full range).
Crossover Frequency: This dial sets the cutoff frequency and has a range from 50 Hz to 400 Hz.
Bass EQ: This switch lets you add +12 dB of boost at 50 Hz to the rear channels.
PWE-S8: The Alpine PWE-S8 is a compact self-amplified subwoofer that's designed to fit in tight spaces, such as underneath the passenger's seat, which is where the included mounting hardware allows it to be hidden. The PWE-S8 includes a built-in 120 watt Class D amp along with an 8" high-excursion subwoofer. It can accept either line- or speaker-level inputs and features an Auto Turn-on circuit that will activate the amp when it senses a signal on the speaker-level inputs. An included wired remote lets you easily adjust the bass level from the front seating area. The control can be mounted under a dash panel and gives you a level range from 0 to -20 dB, relative to the gain setting on the amplifier. Controls on the subwoofer include:
Gain: Can vary the input level from 0.2 - 4.0 volts line-level and 0.5 - 10 volts speaker-level.
Low Pass Filter: Rotary control that can set the filter cutoff between 50 - 150 Hz.
Phase: Switches between 0˚ and 180˚.
Power Mode: Switches between SP IN (speaker-level input) and REM (wired remote input).
SPT-70/SPT-71C: The provided speakers include a set of SPT-70 coax speakers, for the rear soundbar, and a set of SPT-71C front component speakers. The front component set includes 6-1/2" woofers and 1" premium silk dome tweeters. Both sets provide full clear sound for front and rear locations. All mounting hardware necessary to mount them in the factory locations is included.
1 question already asked
Q
Why won't this work with the infinity premium sound system?
[ Conn Jul 16, 2019 ]
A
The Jeeps with the factory Infinity sound system use a factory amp and different wiring configuration. We don't carry any OEM replacement system similar to this Alpine that would be a plug-and-play replacement for the factory premium system. If you want to explore other ways we can upgrade the system you can connect with one of our friendly product advisors here:
https://www.crutchfield.com/support/ContactUs.aspx
[ Cosmo Jul 21, 2019 ]
Staff
A
Not sure why, but I was looking at the site the other day and noticed they offer a direct replacement for your factory head unit that works with your steering wheel controls. The unit had integrated on screen aux switches that you can add also. The system may work with that, but I'm not sure. My Jeep is just a sport, I still had to add speaker wiring from the unit-to the four channel amp-to the speaker wires. Guess it all depends on your level of expertise wiring up a system. I also added the JVC subs that bolt on by the fender well. The system sounds really good, but I am just running a single din alpine head unit. It was pretty easy, but then again my Jeep is just a bottom of the line model.
[ Lawrence Jul 21, 2019 ]