Alpine X409-WRA-JK
Crutchfield customer from West Columbia, SC on 3/15/2021
2017 Jeep Wrangler Unlimited
This was the first time to install a radio for my wife. She did an amazing job and it only took about 3 hours. We have not been able to go through all the features yet but so far this is an awesome radio and addition to her Jeep Wrangler.
0 of 1 found this helpful
Could use more functionality for the price.
ROBYN from Coon Rapids, MN on 8/20/2020
2013 Jeep Wrangler Unlimited
Anticipated getting this and having this magical interface to use with apps, off road recording and smooth Bluetooth compatibility... only to find that the cost of this unit is just the restyling with limited features. The Navigation button sticker has repeatedly fallen off, even after Crutchfield sent me a whole new unit; they both fell off. Crutchfield has been great! The Apline unit though, I maybe would have gone for a different less expensive deck.
Pros: Look Ease of Install
Cons: Navigation Button Won't stay On Can't install additional apps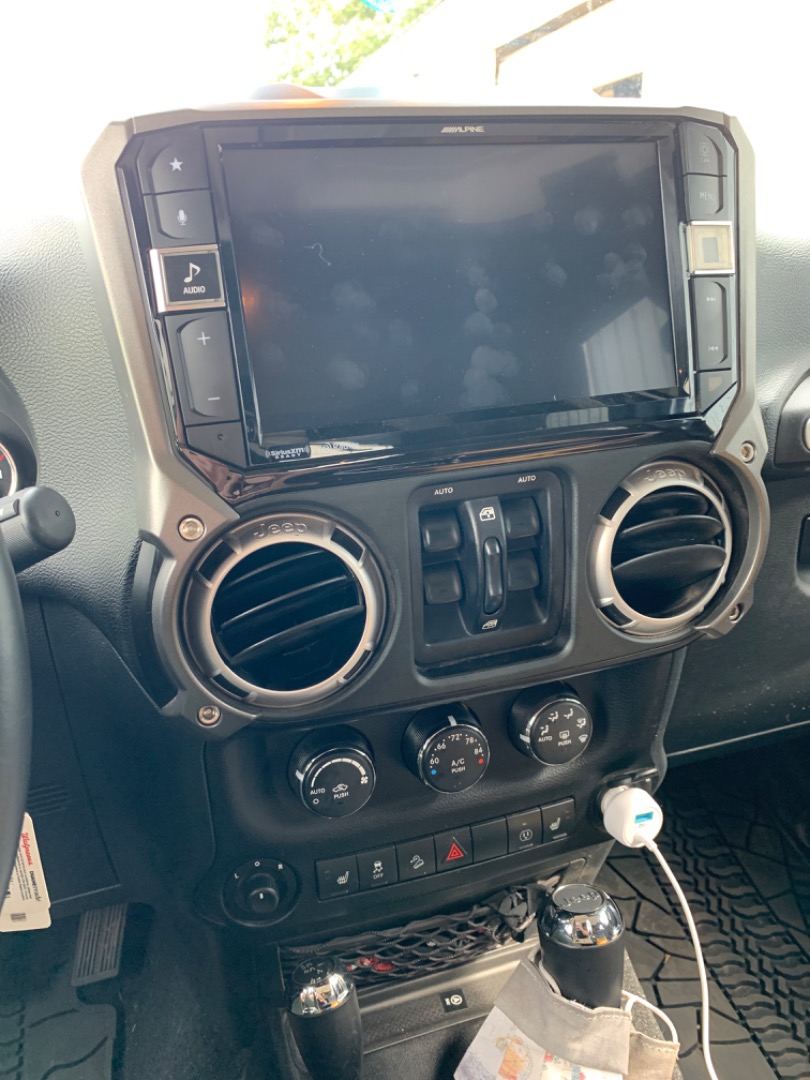 5 of 8 found this helpful
Love this
Crutchfield customer from Springfield, OH on 7/9/2020
Love this!!!! It's absolutely amazing!!!! Worth every penny!
0 of 4 found this helpful