About the Autosound 2000 Disc Four
Autosound 2000 has created this series of test CDs for the professional and the serious hobbyist. Each disc is designed to test a specific performance parameter of your vehicle's audio system.

Autosound 2000 has created this series of test CDs for the professional and the serious hobbyist. Each disc is designed to test a specific performance parameter of your vehicle's audio system.

Disc Four is billed as the Ultimate Amplifier Level Setting Disc. The name says it all.

Please call a Sales Advisor for a complete track listing. You save about $10 when you buy the 5-disc set.

MFR #CD104
Autosound 2000 Disc Four reviews
Average review:
Thanks for submitting your review
Most reviews are processed and published within 5 business days. You will receive a confirmation email once your review has been published.
Customer photos
This review was collected as part of a promotion
More details on the Autosound 2000 Disc Four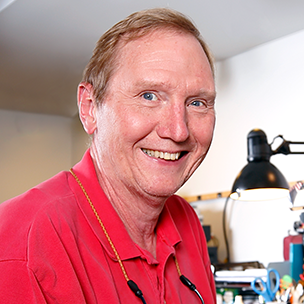 Researched by Crutchfield's

Mark G.
Product Research
Disc 4: Setting Amplifier Levels
Track 1: Sample from Sheffield lab's "Sonic Detour" by Freeway Philharmonic, serves as an audio reference
Tracks 2-6 demonstrate the subjective increase in loudness that can be obtained by providing a specified amount of "gain overlap" at the power amp of an audio system. Although gain overlap can increase the usable loudness of a system, it is a compromise. For every dB of increased loudness, there is an equal decrease in the signal-to-noise ratio at lower listening levels. There is also an increase in peak distortion at high listening levels. Good system performance is a result of optimizing the trade-offs:
Track 2: Demonstrates 0 dB of gain overlap
Track 3: Demonstrates 5 dB of gain overlap
Track 4: Demonstrates 10 dB of gain overlap
Track 5: Demonstrates 15 dB of gain overlap
Track 6: Demonstrates 20 dB of gain overlap
Tracks 7-12 are used for setting the max level (clipping threshold) of electronic components:
Track 7: 40 Hz @ 0dBFS useful for adjusting subwoofer crossover)
Track 8: 100Hz @ 0dBFS useful for setting midbass of an electronic crossover
Track 9: 400Hz @ 0dBFS useful for x-over setting at this frequency
Track 10: 1kHz @ 0dBFS used to set x-over midrange output
Track 11: 4kHz @ 0dBFS useful to set tweeter output of an electronic crossover
Track 12: 8kHz @ 0dBFS useful to set tweeter output of an electronic crossover
Tracks 13-18 are used to obtain 5 dB of gain overlap:
Track 13: 40 Hz @ -5 dBFS
Track 14: 100 Hz @ -5 dBFS
Track 15: 400 Hz @ -5 dBFS
Track 16: 1 kHz @ -5 dBFS
Track 17: 4 kHz @ -5 dBFS
Track 18: 8 kHz @ -5 dBFS
Tracks 19-24 are used to obtain 10 dB of gain overlap:
Track 19: 40 Hz @ -10 dBFS
Track 20: 100 Hz @ -10 dBFS
Track 21: 400 Hz @ -10 dBFS
Track 22: 1 kHz @ -10 dBFS
Track 23: 4 kHz @ -10 dBFS
Track 24: 8 kHz @ -10 dBFS
Tracks 25-30 are used to obtain 15 dB of gain overlap:
Track 25: 40 Hz @ -15 dBFS
Track 26: 100 Hz @ -15 dBFS
Track 27: 400 Hz @ -15 dBFS
Track 28: 1 kHz @ -15 dBFS
Track 29: 4 kHz @ -15 dBFS
Track 30: 8 kHz @ -15 dBFS
Tracks 31-35 are the same as tracks 2-6. However, the levels of these tracks have been adjusted to compensate for the loudness increase:
Track 31: Reference track with 0 dB gain overlap
Track 32: 5 dB of gain overlap w/recording level lowered 4.9dB
Track 33: 10 dB of gain overlap w/recording level lowered 9.4 dB
Track 34: 15 dB of gain overlap w/recording level lowered 13.3 dB
Track 35: 20 dB of gain overlap w/recording level lowered 16.2 dB