About the Excalibur RS-475-3D
The convenience of remote start
You can start your car from over a half mile away with Excalibur's RS-475-3D remote start system. Just push the start button on the keychain remote, and your car will be warmed or cooled by the time you get there. LEDs on the 2-way remote indicate when your commands have been executed. The remote also unlocks and locks your car, pops the trunk or rear door, and features a panic mode when you forget where you parked or otherwise want some attention. And Excalibur has been making car alarms for over 30 years, so you can count on reliable performance from your system.
The convenience of remote start
You can start your car from over a half mile away with Excalibur's RS-475-3D remote start system. Just push the start button on the keychain remote, and your car will be warmed or cooled by the time you get there. LEDs on the 2-way remote indicate when your commands have been executed. The remote also unlocks and locks your car, pops the trunk or rear door, and features a panic mode when you forget where you parked or otherwise want some attention. And Excalibur has been making car alarms for over 30 years, so you can count on reliable performance from your system.
Extra features
This system features 3D motion sensing, used in manual transmission applications. Two auxiliary channels allow you to add functions like turning on the dome light and defroster. The system is compatible with most factory and aftermarket security systems. The RS-475-3D module uses Excalibur's Vehicle Learn Technology to automatically detect the vehicle's ignition, accessory, and start sequence, and then reconfigure itself to match. Loading and downloading programming is not necessary.
IMPORTANT:
In most applications the RS-475-3D remote start system requires a digital immobilizer bypass module, like the FlashLogic FLCAN, for full remote start functionality.
If you know how to use a multimeter and have experience working with your vehicle's electrical system, you should be able to install this remote start system yourself. If not, please consider having your system professionally installed.
To ensure vehicle compatibility, please enter your vehicle information. Your order will be reviewed by our Car Experts group, who will contact you if further information or recommended accessories are needed.
READ LESS
Product highlights:
remote start and keyless entry system
one 4-button 2-way remote — up to 3000-foot range
one 4-button 1-way remote — up to 3000-foot range
Vehicle Learn Mode automatically programs starter for your vehicle
3D motion sensor for manual transmission safety
two auxiliary channels for adding optional functions
for most applications an immobilizer bypass module is required
compatible with most factory and aftermarket security systems
warranty: limited lifetime
MFR # RS-475-3D
What's in the box:
Excalibur RS-475-3D owner's manual
RS-X70 Module
One 4-button 2-way remote (two CR2025 batteries installed)
One 4-button 1-way remote (one CR2032 battery installed)
Echo 2-way antenna w/ built-in status LED and valet button (attached 3M adhesive on back)
Hood pin-switch
Female slip-on terminal (0.250")
30" 6-Pin high current harness (2 installed 30A ATC fuses)
77" 14-Pin input/output harness (installed 10A ATC fuse)
35" 3-Pin door lock/unlock harness
12" 3-Pin remote start harness
8' 4-Pin antenna/LED/valet button harness
Quick Reference & Programming Guide
Quickstart Operation Guide
Window warning sticker
Optional accessories card
We don't have any reviews, yet.
Submit a review and then enter to win a $350 gift card.
Be the first to review this product
Thanks for submitting your review
Most reviews are processed and published within 5 business days. You will receive a confirmation email once your review has been published.
Customer photos
More details on the Excalibur RS-475-3D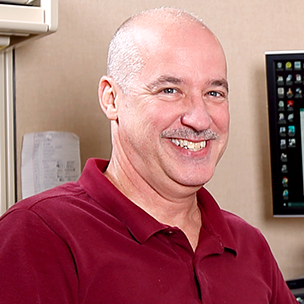 Researched by Crutchfield's

Russ B.
Features & specs
Lines of Defense
Alarm
Yes
Pager Warning
No
Scan-resistant Remote Codes
No
Battery Backup
No
Trigger Methods
Glass Break Sensor
Optional
Accessory Pins
Hood pin
Current Sensing
No
Operations
Arming Method
Passive/Active
Included Remotes
2
Number of Remote Buttons
4
Number of Remote Functions
15
Two-way Remote
2
Smartphone Integration
Optional
Factory Security Integration
Yes
Number of Cars
2
Hood/Trunk Release
Yes
Remote Door Locks
Yes
Remote Start
Yes
Manual Transmission Compatible
Yes
Valet Switch
Yes
Manual Override
Yes
Delayed Operations
Entrance
N/A
Exit/Last Door
No
Reset/Trigger
Yes
Rearm/Disarm
Yes
Number of Zones
4
Warranty
Parts Warranty
Limited Lifetime
Labor Warranty
Limited Lifetime
Product Research
Features
Overview: The Excalibur (Omega) RS-475-3D is a remote start & security system designed to be installed on most any vehicle and provide state-of-the-art vehicle security and convenience features. Incorporating Omega's Echo 2-way technology, the RS-475-3D lets you control and keep track of the status of your vehicle from up to 3000' away, while built-in remote start capability will keep your vehicle warm in the winter and cool in the summer.
Note: This is a complex product, and it is recommended that installation is performed by a professional installer or experienced do-it-yourselfer.
Vehicle Learn: The RS-475-3D features Omega's Vehicle Learn procedure that, in a few easy steps, will quickly configure the most install-critical features to match the vehicle requirements. Vehicle Learn options include:
Automatically configures Ignition, Accessory, and Start circuits to match the vehicle.
Let you choose crank delay.
Sample crank time for crank averaging (tachless modes only).
Auto-detect engine running method - Data-tach, tach wire (will also tach learn), or tachless mode.
Auto-detect data port protocols.
Lets you quickly enable manual transmission reservation mode.
Immobilizer Bypass: The RS-475-3D does NOT include an immobilizer bypass circuit or module, which most modern vehicles will require, and must be purchased separately. The remote start system is compatible with most immobilizer bypass interfaces, such as the FlashLogic FLCAN (sold separately), supporting both DBI and iDatalink protocols.
Remote Controls: The RS-475-3D includes two 4-button remote controls for operating the remote start system, one 1-way remote and one 2-way remote, both with up to 3000' of operational range. Both remotes let you activate up to 15 functions. The 1-way remote features an Excalibur logo LED that lights when any button is pressed. The 2-way remote receives feedback from the remote start brain and includes individual LEDs that light to let you know that function has been activated. The included remote controls come pre-programmed to operate out of the box, but replacement or additional remotes can easily be programmed to work with the system.
Remote Functions: Both remotes can be used to activate the following functions: Remote Start, Arm/Lock, Disarm/Unlock, Trunk Release, Silent Arm/Disarm, Sensor Bypass, Low Voltage & High/Low Temperature Auto Start, Panic, Remote Valet, Vehicle Temperature Request, Lock/Unlock Status Update Request, and activation of up to 4 Auxiliary Functions (vehicle dependent).
Auxiliary Functions 1-4: Up to 4 Auxiliary Functions are provided, which are designed to operate extra vehicle functions like automatic sliding doors, or a motorized sunroof. These are "virtual" outputs, with no physical wiring provided, with functions determined when the system is integrated into the vehicle's data network during the Vehicle Learn procedure. After Vehicle Learn, each Auxiliary Function can be triggered to determine which vehicle function, if any, is assigned.
Included Harnesses: The RS-475-3D includes 4 harnesses for interfacing the vehicle's wiring:
6-Pin High Current: Includes wiring for remote starting the vehicle such as Ignition, Start, and Accessory.
3-Pin Remote Start: Includes remote start Status outputs.
3-Pin Door Lock/Unlock: Provides lock and unlock output wires, each with a 250ma ground (-) output.
14-Pin Main Input/Output: Includes wiring for key features such as: Starter Interrupt output (-), Parking Light flash (10A, fused), Trunk Release (-), Hood Pin Switch trigger, Horn Honk/Siren output (-), and more.

Note: Siren and Starter Interrupt relay sold separately.
Antenna/LED/Valet/Impact Sensor: The Excalibur system includes a transmitting/receiving antenna for mounting in the dash or to a window. The Antenna also houses the Status LED and the Valet button for programming, and includes a built-in 3D accelerometer for use with manual transmission vehicles. This safety feature can shut down the engine if it senses the vehicle moving while trying to remote start a manual transmission vehicle. It also acts as an impact sensor while the system is armed. If vehicle motion is detected, it can respond with a "pre-warning" by chirping the siren/horn 3 times and locking the doors. If triggered again or with a hard impact, it will trigger the system fully.
Note: The Antenna should be mounted up high on glass or other solid surface for best transmission/reception as well as shock sensitivity. This also allows the security LED to be seen.
Data Ports: The RS-475-3D includes 2 Data Ports (black & green) that can be used for an immobilizer bypass and/or an optional shock sensor, such as a shock or tilt sensor (sold separately).
Temperature Sensor: The RS-475-3D includes a Temperature Sensor on the top panel that can be used for high/low temperature auto start and for automatic low temperature crank extender. This is also used by to 2-way remote control to provide the interior temperature. When the Vehicle Temp Request is activated on the 2-way remote, the temperature is displayed by the number of LEDs lit up:
1 LED = Less than 30˚F
2 LEDs = 31˚- 60˚F
3 LEDs = 61˚ - 90˚F
4 LEDs = Over 90˚F
Programmable Options: The Excalibur remote start and security system includes 20 Programmable Features that can be custom configured for your application. A handy programmable feature chart lets you see at a glance what features and options are available, with the default settings highlighted.
Low Vehicle Battery Alert: If your vehicle's battery drops below 11.5V for longer than 30 seconds, the system will send an alert to the 2-way controller, which will beep 4 times every 30 seconds until any button is pressed.
Turbo Timer Mode: This mode allows turbocharged vehicles to continue running for a programmable amount of time (1, 2, or 3 minutes) after driving, allowing the engine and turbo to cool properly before shutting down.
Pit-Stop/XL Pit-Stop Modes: Pit-Stop mode can be activated, allowing you to turn the key off, but let the engine continue to run for the programmed amount of Run-Time - 3, 10 (default), 15, 20, or 30 mins. XL Pit-Stop mode will keep the vehicle running for 12 hours and can be extended up to 24 hours. This is ideal for commercial work vehicles that need to remain running, such as refrigeration trucks, cleaning vans, vehicles with power take-offs, etc.
Low Voltage & High/Low Temp Automatic Starting: This feature will automatically start the engine if the vehicle battery drops below 11.5V or the interior temperature goes above or below the programmed threshold.
Manual Transmission Starting: Two methods are available for remote starting a vehicle with a manual transmission:
3D Motion Sensor: The 3D motion sensor built into the antenna can detect if the vehicle moves while attempting to remote start, and if so, will shut off remote starting.
Reservation Mode: In this mode, a series of steps of applying the foot brake and parking brake must be taken each time when exiting the vehicle in order for remote start activation to function later. This procedure also ensures that the parking brake is engaged. Please see Quickstart Guide for full procedure.

Note: Always ensure the gear shifter is in Neutral before attempting to remote start with a manual transmission.
Anti-Carjacking Protection: The RS-475-3D includes 2 separate Anti-Carjacking features that can trigger the system into alarm mode, sounding the horn or siren and flashing the parking lights. Within 53 seconds of activation, the system will chirp until going into full alarm mode at 60 seconds, unless properly deactivated. Either or both of these methods can be activated and is user-selectable in the Programmable Features menu. The 2 different types of Anti-Carjacking protection include:
Ignition Activated: This activates every time the ignition is turned on, and requires the Valet Switch to be pressed within 60 seconds to deactivate.
Door Activated: When a door is opened while the vehicle is running, the Valet Switch must be pressed within 60 seconds to deactivate the Anti-Carjacking.
Last Door Arming: The RS-475-3D can be configured to automatically arm when all the vehicle's doors are closed. Arming starts 30 seconds after the last door is closed.
Automatic Re-Arm: This feature, when configured, allows the system to automatically re-arm 90 seconds after being disarmed by the remote if no door is opened during that time.
Alarm&Remote Start Diagnostics:
Alarm: A Quick Test mode lets you test all zones of the alarm system and quickly adjust any sensors. Zone Violation Recall can show you what zone triggered the system by producing a series of flashes on the Status LED that correspond to that zone. Zones include Sensor Warning (pre-warn), Sensor Trigger, Hood, and Door.
Remote Start: If the remote start system fails to properly start or stay running, it can indicate which zone caused it to shut down. After shutdown, putting the system in valet mode will cause the status LED to flash a certain number of times, indicating one of the following problems:

Hood was opened.
Brake pedal was pressed.
Bad tach signal or engine overrev.
Neutral safety circuit was triggered.
The 3D sensor (antenna) detected vehicle motion.
The system received a command to stop.
The alarm was triggered.
Run time has expired.
Low battery voltage was detected.