Add GPS directions to your Stinger 8" or 10" modular radio
Stinger's ELEV8 and HEIGH10 stereos really liven up your dash with their large "floating" touchscreen displays, but they're even more handy when you can use them to lead the way. The Stinger SE-P14 add-on navigation memory card offers maps and reliable iGO primo next gen navigation software to help you get where you need to go. Since your Stinger receiver already includes a GPS antenna, all you have to do is install the SE-P14 card into the receiver's microSD card slot and you'll be ready to roll.
Add GPS directions to your Stinger 8" or 10" modular radio
Stinger's ELEV8 and HEIGH10 stereos really liven up your dash with their large "floating" touchscreen displays, but they're even more handy when you can use them to lead the way. The Stinger SE-P14 add-on navigation memory card offers maps and reliable iGO primo next gen navigation software to help you get where you need to go. Since your Stinger receiver already includes a GPS antenna, all you have to do is install the SE-P14 card into the receiver's microSD card slot and you'll be ready to roll.
Friendly, updatable maps
The SE-P14 offers recent maps covering the U.S., Canada, Puerto Rico, and the Virgin Islands, plus over a million points of interest from the guidance pros at TomTom. You'll see your route clearly on your receiver's screen, with lane information and signposts shown along most major roads. You'll have 3D views of terrain and landmarks available, plus detailed looks at junctions and freeway exit services available. You'll hear spoken directions over your car's stereo at every turn. And you can pay for optional updates online so you won't get left behind with road changes.
Installation Note: You'll have to remove the HEIGH10's 10" touchscreen monitor (a simple process) to insert this navigation card into the microSD card slot that's located on the front of the radio's chassis.
READ LESS
Product highlights:
navigation microSD card for use with Stinger HEIGH10 and ELEV8 receivers
iGO primo next gen navigation software
TomTom maps of the U.S. (all states), Canada, Puerto Rico, and U.S. Virgin Islands
microSD-to-SD card adapter included
over 1,000,000 points of interest
turn-by-turn directions with voice guidance
2D and 3D maps with 3D terrain and landmarks
junction view and freeway exit services
optional map updates available at Naviextras website
warranty: 1 year
MFR # SE-P14
What's in the box:
iGO navigation microSD card (32GB)
microSD-to-SD card adapter
Installation Instructions
Stinger SE-P14 reviews
Average review:
Thanks for submitting your review
Most reviews are processed and published within 5 business days. You will receive a confirmation email once your review has been published.
Customer photos
More details on the Stinger SE-P14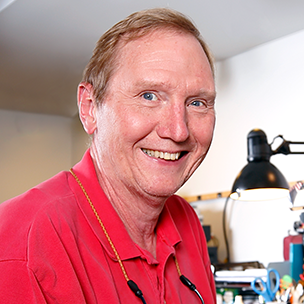 Researched by Crutchfield's

Mark G.
Product Research
Features
Add-On iGO Navigation microSD Card: This 32GB microSD card (SE-P14) contains iGO navigation software that allows you to add navigation maps to the Stinger HEIGH10 in-dash digital multimedia receiver. The microSD card's on-board iGo navigation enhances the HEIGH10's performance by placing 1000's of built-in waypoints and landscape data at your fingertips. Detailed landmarks, lane guidance, and complex road junctions are simple to navigate using the intuitive touchscreen control.
Notes:

You will need to remove the 10" touchscreen monitor of the Stinger HEIGH10 digital multimedia receiver in order to access the unit's microSD card slot that is located on front of the chassis source unit.
The microSD card must remain in the Stinger HEIGH10 radio for the iGO navigation sofware to function.
iGO Primo Next Gen & TomTom Navigation: The iGO navigation software provides turn-by-turn visual and voice assistance to your selected destination. The software quickly calculates step-by-step directions to any destination available on the included on-screen navigation map. The map database was created using high-resolution aerial and land based data collection. Map coverage includes the United States (all 50 states), Canada, Puerto Rico, and the Virgin Islands with over 1,000,000 points-of-interests from TomTom;.
Note: While the map database was judged to be as accurate as possible at the time of its release (2019), a map database can never be 100% accurate. Road information that is maintained in the map databases, such as turn restrictions or road names may change over time.
Map Updates: iGO offers periodic updates (purchase fees will apply) for data such as roads, new addresses, and other navigational information that will keep the navigation system up to date and provide the best possible experience. For updates and add-on options, please visit www.naviextras.com (requires Windows XP or newer; not compatible with Mac). A free program called "Toolbox" can be downloaded from this website so you can create a copy of your map as a backup, as well as assist in easily checking for updates and optional features that are available.
On-Screen Map: The on-screen map shows your vehicle's current position (a blue arrow by default), the recommended route (an orange line), the surrounding map area, and your destination as a checkered flag. The on-screen map shows streets, roads, and highways in a way that is similar to how a paper road map show them. A road's width and colors corresponds to their importance, so you can easily tell a freeway from a small street. When navigating a route, the top section of the map screen shows information about your next route maneuver and the next street or the next city/town. When approaching a turn, the map screen will zoom in and raise the view angle to let you easily recognize your maneuver at the next junction. If the next turn is at a distance, it will zoom out and lower the view angle to be flat so you can see the road in front of you. The map also displays data; such as the posted speed limit, your current speed, current time, distance to your destination, time left before you reach your destination, and your arrival time.
3D/2D Map View: Switch between a 3D or 2D map view. The 3D map view provides three-dimensional terrain (including hills & mountains), elevated roads (like overpasses or bridges), plus three-dimensional landmarks and buildings. Similar to paper road maps, the 2D mode, shows you streets, roads, and elevation by color.
Color Mode: The navigation map screen uses different color themes (Day/Night) during the day and during the night for both the map and the menu screen. Daytime colors are similar to paper road maps, and the menus are bright. The nigh color themes use dark colors for large objects to keep the average brightness of the screen low. You can also set the navigation unit to switch between daytime and night color modes automatically based on the current time and GPS position.
Note: You can continue to listen to a selected source while viewing the on-screen navigation map.
Lane Information & Signposts: The navigation map offers helpful lane information and signpost guidance, along with junction & tunnel view, plus freeway services.
Lane Information: When navigation on multilane roads, it is important to take the appropriate lane in order to follow the recommended route. If lane information is available in the map data, the map screen will display the lanes and their directions using small arrows at the bottom of the map. High lighted arrows represent the lanes you need to take.
Signposts: Where additional information is available, signposts substitute arrows. Signposts are displayed at the top of the map. The color and style of the signposts are similar to the real ones you can see above the road or by the roadside, They show the available destinations and the number of the road the lane leads to.
Junction View: If you are approaching a freeway exit or a complex intersection and the needed information exists, the map is replaced with a 3D view of the junction. The lanes you need to take are displayed with arrows. Signposts can also be present, if information is available.
Tunnel View: When entering a tunnel, the map is replaced with a generic tunnel image so that surface roads and buildings will not distract you.
Freeway Services: When you are driving on a freeway, the map will display the next few service stations and restaurants available at the upcoming exits.
Audible Alerts: The iGO navigation software offers various audible alerts and functions to help you get to your destination safely. It does not offer Text-to-Speech (only turn-by-turn instructions).
Voice Guidance: In addition to graphic directions, iGO provides voice guidance with turn-by-turn instructions. You can select from English, French, Spanish, Italian, Korean, Japanese, and Chinese audible languages. The volume of the voice prompts can be increased with increases in speed to overcome road noise. Voice guidance can be turned off if you prefer.
Safety Alert: This function can warn you when you approach road safety cameras, school zones, or railroad crossings (if available). You can also add your own alert points. Beeps or the spoken type of alert will be heard when you are approaching of these points.
Speed Limit Warning: Some maps may contain information about the speed limits of certain road segments. The system provides an audible warning if you exceed the recommended speed limit.
Note: While navigating, other sources may be selected and listened to; such as AM/FM Tuner, USB, & Bluetooth. The unit will mute the audio of the other source during navigation voice-prompts.
Destinations & Location: The iGO navigation software provides you with your location status, as well as offers you a variety of ways to search for a destination.
Find Destination: From the "Find" menu, you can select your destination by entering an address or selecting a place of interest (11,000,000 POIs), a location on the map or one of your Favorite destinations. You can also look up your recent destinations from Smart History, enter a coordinate, or use the location saved in a photo. iGO primo offers you several ways of choosing your destination:

Browse Map: Select a point on the map for your destination by touching the screen.
Address: Enter a full address or a part of an address; for example a street name without a house number or the names of two intersecting streets. Or enter ZIP code only; this way you do not need to select the name of the city and the search for street names might be faster as well.
POIs: Search over 10 million POIs (points-of interest) by name, near you current location, along route, near your destination, or around a city. Quick Search POI categories make it easier to search for Gas Stations, Accommodations, Restaurants, and Parking.
Favorites: You can save your favorite addresses (like home & work) and POIs for quicker access the next time you are traveling.
History: The places that you have set as destinations in the past are automatically stored for easier access. Smart History suggests these previously used locations as destinations based on your navigation habits, using parameters like the current time of day, the day of week, and the current location.
Search In All: You can enter a destination by simply typing in a "keyword" and the unit will search for Addresses, POIs, Favorites, and History.
Coordinates: Allows you to search your destination by longitude and latitude values.

Where Am I & Help Nearby: This screen contains information about the current position (or approximately the last known position if GPS reception is not available) and a button to search for Car Repair, Health Agencies, Police, and Gas Stations around your area.
Route Calculation: The iGO navigation software calculates your route based on your Vehicle Type, Route Method, and Avoidances.
Vehicle Type: You select what type of vehicle you are driving, so the navigation unit can determine the best route based on your vehicle type (Car, Emergency, Bus, Truck, or Taxi).
Route Method: You can choose which route method (Fast, Short, or Easy) the navigation unit should use when calculating your route.

Fast: gives a quick route, if you can travel at or near the speed limit on all roads. Usually the best section for fast and normal cars
Short gives a route that has the smallest total distance of all possible routes. It can be practical for slow vehicles
Easy: results in a route with fewer turns and no difficult maneuvers

Avoidances: You can tell the navigation unit to avoid certain types of roads along your calculated route, such as - Highways, Tolls, Carpool/HOV, Unpaved Roads, and/or Ferries.
Plan A Trip: Plan a trip using Route Planner and preview your trip on the Itinerary page, plus get a simulated look at your pre-calculated route.
Route Planner: The Route Planner feature lets you built your route using the list of destinations you have chosen. You can modify the list as you like (adding or removing a destination (waypoint), changing a final destination, or setting a new starting position.
Itinerary Page: The Itinerary page displays turn-by-turn instructions for your entire route and the distance between turns.
Route Simulation: You can preview all the route information and simulate travel along a projected route.
Modify Your Route: Modify your route before you get started or while in route to your destination.
Route Alternatives: You can select "Route Alternative" to see the turn-list and map screen of four routes (Fastest/Shortest/Economical/Easy) with the selected route planning parameters, giving you the option to select which route to take.
Detour: You can also choose to Detour around the road ahead, avoid a specific road, or around a section of the route.
Automatic Route Recalculation: The unit will automatically recalculate your route if you stray from the navigation unit's previously calculated route.
Trip Monitor & Logs: The Trip Monitor contains useful information about your trip. Trip Logs can be saved manually when you reach your destination or automatically along your route. Trip log data includes; Start/End Time, Avg./Max. Speed, Total/Driving/Stopped Time, Total Distance, and Min./Max. Altitude.
4 questions already asked