About the Lowrance iWay 350C
The Lowrance iWay 350C is a multimedia delight — it combines accurate, turn-by-turn navigation, MP3 playback, and digital photo viewing in a single compact, portable package. All for much less than you'd typically expect to pay.
The Lowrance iWay 350C is a multimedia delight — it combines accurate, turn-by-turn navigation, MP3 playback, and digital photo viewing in a single compact, portable package. All for much less than you'd typically expect to pay.
The bright, easy-to-read 3.5" color screen displays the detailed, preloaded maps of the U.S. and Canada the system uses to help you get wherever you're going. Touchscreen controls let you glide easily through the system's menus, so you can enter your destination in no time. Choose a specific address or intersection, for example, or select one of the more than 5 million points of interest stored in the system, which include restaurants, hotels, gas stations, even ATMs.
While you're driving, the map shows you your location and where you're going. Voice prompts help, too, telling you whenever your next maneuver is coming up. Should you miss a turn, the iWay 350C will automatically recalculate your route. You can choose from three different map displays, including a 3-D map mode. Maps automatically zoom in at intersections, so you'll have no trouble finding the right road. Before you leave, you can customize your route preferences to avoid tolls, interstates, and left turns, if you prefer. The system will also store up to 1,000 addresses, so you can get to your favorite spots easily, and from anywhere. The maps are updatable through your computer via the included USB cable.
When you're traveling, bring along your digital media cards (SD or MMC) that you've loaded with your favorite MP3 and Ogg Vorbis digital music files, and the iWay 350C will play them. A built-in wireless FM transmitter will "broadcast" the sound over any unused FM frequencies, so you can use the 350C with any FM stereo.
With the iWay 350C, you don't have to wait to get a good view of your vacation photos. You can use the screen to view them. Just pop the digital media card from your camera right into the 350C's slot, and take a look at all your pictures.
Built-in, dual rechargeable batteries provide up to 15 hours of life. A car power adapter is also included for easy battery recharging. If you'd rather not use the wireless FM transmitter, the built-in speaker delivers the voice prompts. And you can secure the system to your windshield with the included mounting bracket.
READ LESS
Product highlights:
portable navigation system with built-in antenna
WAAS-enabled for improved accuracy
digital media card slot offers playback of MP3 and Ogg Vorbis digital music files
3-1/2" color touchscreen
digital photo viewing capability via digital media card
4-gigabyte hard drive stores detailed road maps of the United States and Canada
over 5 million of points of interest
built-in wireless FM transmitter plays the sound over any FM radio
built-in rechargeable batteries for up to 15 hours of life
car power adapter
USB cable for updating map data
protective cover
4-9/16"W x 3-9/16"H x 2-9/16"D
warranty: 1 year
MFR # 000-0112-61
What's in the box:
Lowrance iWay 350C owner's manual
Portable car navigation unit
Double-socket arm mount (has long double-socket arm attached)
1 Short double-socket arm
Cigarette lighter adapter with attached 4' cable (has an installed 2A fuse)
46" USB cable with in-line ferrite core (cable has a USB-A connector on one end and USB Mini-B Type 2.0 connector on the other end)
Soft fabric face cover
Lint-free microfiber towel
2 Self-adhesive rubber pads
Operating Instructions
Quick Start Guide
Mounting Instructions For Automotive GPS Receivers
Ram Mounts booklet
"Read Me First!" sheet
"Warning!" sheet
Sticker with a bar code and serial number
Lowrance iWay 350C reviews
Average review:
Thanks for submitting your review
Most reviews are processed and published within 5 business days. You will receive a confirmation email once your review has been published.
Customer photos
More details on the Lowrance iWay 350C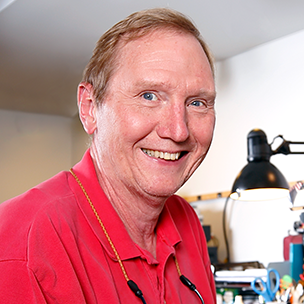 Researched by Crutchfield's

Mark G.
Product Research
Features
Mapping Features
Music Player Features
Mounting Options
Display: The iWay 350c features a 3.5" (diagonal) color TFT touchscreen display with a resolution of 320 x 240 pixels. The display is equipped with a super-bright, white LED backlit screen to give you superb readability, even in bright sunlight.
Note: For touchscreen maintenance, a micro-fiber towel and a cloth screen cover are included.
GPS/WAAS Receiver: This unit has a built-in, precision 16-channel GPS (Global Positioning System) receiver which simultaneously tracks multiple satellites to provide the fastest, most reliable and accurate navigational data under the severest of environmental conditions. Location accuracy is further boosted through the use of the Wide Area Augmentation System (WAAS). Improvements in accuracy are approximated to be within 7 meters.
NAVTEQ Database: The iWay 350c contains a detailed and highly accurate NAVTEQ turn-by-turn database for the continental United States and Canada, with audio and visual cues and automatic recalculation of directions after a missed turns. Maps can be updated through the internal USB port when connected to a PC.
Internal Hard Drive: The unit has a 4GB internal hard drive dedicated to built-in, high-detail mapping.
Picture Playback: The iWay 350c can display photo images from an optional MultiMediaCard or SD memory card loaded in the memory card slot. You can choose to play the images as a slideshow, or pause on a single image. A Pictures Toolbar gives you the following controls: close slideshow, zoom in, play/pause slideshow, next image and
previous image.
Map Display Toolbar: When in the Mapping Mode, the iWay 350c's touchscreen features a Map Display Toolbar along the left edge. This toolbar includes the following:
Clear Cursor: clears the cursor and the toolbar from the screen, and centers the map on your current position
Move Map/Zoom Box: lets you toggle between these two modes:

Move Map: Move Map Mode lets you drag the map with a touch, focusing on areas other than your current location.
Zoom Box: Zoom Box Mode lets you draw a box on the screen and zoom in on the map area within the box.

Zoom In/Zoom Out: changes the current zoom level in discreet steps, moving in and out from the cursor's location
Map Orientation Button: There are three different ways to view the map. Whenever the cursor is up, the Map Orientation button can be found in the bottom right corner of the screen. Touch this button to choose one of the following:
North Up: North Up always shows the map with North at the top of the screen.
Track Up: Track Up rotates the map so that the direction you're traveling is at the top of the screen.
3D: 3D renders the path ahead from a position above and behind your current position, so that the display on the map more closely matches what you'll actually see through your windshield.
Location Information Button: The Location Information button appears in the top right corner of the screen. You can always use this button to bring up a screen showing details on the location selected by the map cursor. This could be a Point of Interest such as a restaurant or gas station, or a contact that you've saved, or simply a map location that you'd like to visit.
Entering Destinations: The Find Menu allows you to search for and enter a destination in any of the following ways:
Gas/ATMs: lists nearby gas and ATMs contained in the POI database
Lodging: lists nearby lodging contained in the POI database
Restaurants: lists nearby restaurants contained in the POI database
Recent Destinations: this feature keeps track of the most recent places you have navigated to, so you can go right back
Address: lets you enter a street address and navigate directly to it
Address Book: lets you search through a list of contacts that you've created, and navigate back to them
Search All POIs By Name: allows you to search for a POI by entering its name
Attractions: lists nearby attractions contained in the POI database
Shopping: lists nearby places to shop contained in the POI database
Emergency & Government: lists nearby emergency and government facilities contained in the POI database
Cities: lists the nearest cities
Services: lists the locations of nearby services contained in the POI database
Intersections: allows you to find the intersection of any two roads
All Other POIs: lists all other POIs not contained in the other categories
RV Parks/Services: lists nearby RV parks and services contained in the POI database
Rest Stops: lists nearby rest stops contained in the POI database
Options Menu: The Options Menu contains a handful of options and menus designed to let you customize the operation of your iWay 350c. The Options Menu allows you to adjust the following:
Directions List: The Directions List is generated whenever iWay 350c begins navigating to a destination. It contains a list of all the turns from the start of your route to the end, including an arrowhead icon indicating the direction of each turn. You can select any individual instruction on-screen for more detailed information. This screen is called a Turn Preview.
Auto Zoom: The iWay 350c has an Auto Zoom feature that attempts to show you the most map detail possible as you navigate along a route. While the moving map shifts to track your current position, the Auto Zoom will zoom the map in and out based on your speed and the distance to your next turn.
Overlay Data Setup: Overlay Data are the text boxes that appear over your map display containing information such as the distance to your destination and the instructions for your next turn. You can choose which information you want to appear as Overlay Data, as well as its location on the screen.
Route Via Waypoints: The Route Via Waypoints menu allows you to add intermediate locations along your route. You can add as many as 99 items to the list.
Cancel Navigation: When you've reached your destination, a popup window will ask if you want to cancel destination. If you choose to cancel navigation, the unit will no longer generate routes until you select a new destination.
Routing Options: Routing Options are used to control exactly how the iWay 350c generates a route from your current position to a selected destination. Options include:

Avoid Cross-Traffic Turns: Use this option to avoid turns across busy lanes of traffic.
Toll Roads: allows you to prefer or avoid toll roads
Toll Highways: allows you to prefer or avoid toll highways
Turn Preview: The Turn Preview checkbox on this screen allows you to toggle whether or not the iWay 350c displays a Turn Preview screen whenever you approach a turn in your route.

Categories Drawn: The Categories Drawn command lets you choose how much of the mapping detail available in the database you want shown on the screen. This information includes contacts, Points of Interest, cities, highways, etc.
My Trails: The My Trails command lets you control how the iWay 350c records and displays Trails, which are a record of
where you've been.
Trip Calculator: The Trip Calculator is a handy tool for keeping track of the following detailed information concerning your route: current speed, average speed, max speed, trip time, and trip distance.
Safety Mode: The iWay 350c has a Safety Mode to prevent vehicle drivers from operating the GPS while the vehicle is in motion. The unit will navigate and play music while moving. The Power button will also work, but the touchscreen buttons are temporarily disabled whenever Safety Mode is on.
Sound and Voice Setup: Use the Sound and Voice Setup command to adjust the type and frequency of audio output iWay 350c provides. You can adjust the following settings: Key Press Sounds (on or off), Voice Instructions (on or off), To adjust Periodic Voice instruction (0 to 120 minutes), Verbose Mode (on or off), Read Street Names (on or off), Read Distances (on or off), FM Modulator (on or off), Master Volume, Voice Volume, and FM Modulator frequency.
Interface Setup: The Interface Options Menu allows you to adjust the following:

Interface Selection: allows you to select Simple, NightMode, or Default
Keyboard: allows you to choose the layout of the buttons on the iWay 350c's virtual keyboard. You can choose QWERTY, Accents, or Default.
Brightness: allows you to adjust the brightness of the screen
Transparency: allows you to adjust the transparency of icons and other Overlays drawn over the background map
Calibrate Screen: the Calibrate Screen command is used to correct any differences between the location you press on the touch screen and the location the iWay 350c thinks you pressed
Power Key: allows you to choose Standby or Power Off Mode. Standby Mode allows it to "sleep" and draw very little battery power. Because the unit is not completely shut off, the next time you turn it on it will start up faster than if the unit was fully shut down. If the unit is left idle for 24 hours, it will automatically leave the Standby "sleep" state and switch to a full shut down to save battery power.

Units of Measure: This menu adjusts the units of measure iWay 350c uses to display speed and distance (statute miles or meters), your heading (true or magnetic), the current time (12 hour or 24 hour format), and the date (Month/Day/Year, Day/Month/Year or Year/Month/Day).
Reset Options: allows you to reset all customizable settings
Device Information: tells you what software version is running in your unit
GPS Status: the GPS Status command opens a GPS Status Screen, which provides information on the satellite signals that your iWay 350c is monitoring to determine your position
Transfer Data: in addition to storing media files such as music and pictures, you can use your MMC or SD Card to store and transfer GPS data recorded on the unit. This is a handy way to save contacts that you've created, Trails of places you've been, and routes you've set up.
GPS Simulator: the iWay 350c offers a GPS Simulator option that allows it to simulate the navigations of a route
Gauge Page: The iWay 350c can display the following navigation information on a digital gauge: time, average speed, max speed, and ETA.
MP3 Player: In addition to mapping and navigation, the iWay 350c can play MP3 and Ogg Vorbis files. The music files must be stored on an optional MultiMediaCard or SD memory card and loaded into the memory card slot.
Music Menu: When an optional MultiMediaCard or SD memory card is loaded in the memory card slot, you can access the following:
Find Music: The Find Music button in the top right corner of the screen launches an Audio Search menu, allowing you to view a list of audio files on the loaded memory card. You can scroll through the list of audio files or you can search for a song by name.
Play Controls: allows you to adjust the volume and perform the following: play/pause, previous, next, and stop. The Song Position slider indicates the playback position in the currently playing song. You can quickly skip to a different point in the currently playing song by pressing and dragging the blue button on the Song Position slider to the right (to fast forward) or to the left (to rewind).
Shuffle: When Shuffle is turned on, at the end of a song iWay 350c will randomly choose another song from the current play list to play next.
Repeat: When Repeat is turned on, at the end of a play list (or song, if you're only playing one song) iWay 350c will immediately start playing the play list again, from the beginning.
Setup Equalizer: Use the Setup EQ button to customize the audio levels of the iWay 350c playback. You can adjust the level of the following frequencies: 50 Hz, 160 Hz, 500 Hz, 1.6 kHz, 5 kHz, and 16 kHz. If there is audible distortion, an additional slider allows you to adjust the preamp level.
Output Mode: You toggle the iWay 350c's audio output between speaker output and FM broadcast. When the iWay 350c is in speaker output mode, it will play audio output through the built-in speaker in the back of the case, or through headphones if they are connected. In FM broadcast mode, the iWay 350c will broadcast its audio to a nearby FM radio at the selected frequency. You can choose any odd numbered frequency between 88.0 and 110.0 MHz.
Mounting: The iWay 350c comes with a double-socket arm mount. The mount has a suction cup base that attaches to any smooth surface. The mount works without screws or adhesives. A long double-socket arm comes installed, but a short double-socket arm is also provided for greater mounting flexibility.
Power Supplies: When operating the iWay 350c in your vehicle, you can power the unit using the cigarette lighter power adapter. When using the unit indoors, it can be powered using an optional AC adapter.