About the Universal Home Theater Master MX-500
This powerful pre-programmed and learning remote control makes your home theater system much simpler to operate.
This powerful pre-programmed and learning remote control makes your home theater system much simpler to operate.
The MX-500 comes with more than 1,000 built-in infrared codes to control a host of popular components, and it can easily "learn" additional codes from almost any other component you own now or purchase later.
The LCD viewscreen, backlit buttons, and nifty joystick control make the MX-500 easy to use in a darkened home theater room. You can customize the button names that appear on the viewscreen to match the description of any component.
The Punch-through feature lets you control two components without changing modes. For example, you can adjust the volume of your receiver while you are in the DVD mode. You won't have to toggle back-and-forth from the DVD screen to the receiver screen.
The MX-500 has 3 macro buttons, a "Power" button and a "System Off" button that send out up to 20 commands each. The 10 device buttons send out up to 15 commands each, and 50 favorite channel buttons send out up to 10 commands each.
Details:
Joystick gives you independent Up/Down/Left/Right and Select/Enter control of menu and on-screen display functions
One MX-500 can be cloned (learn the commands) from another custom programmed MX-500
Create and edit macro sequences with up to 20 commands
Create personalized favorite channel pages for direct access to your most frequently watched DSS, Cable and TV programs.
Change batteries without losing your programming
Uses four "AAA" Alkaline Batteries (included)
9"L x 3"W x 1-3/8"H
1 year warranty
We don't have any reviews, yet.
Submit a review and then enter to win a $350 rewards card.
Be the first to review this product
Customer photos
More details on the Universal Home Theater Master MX-500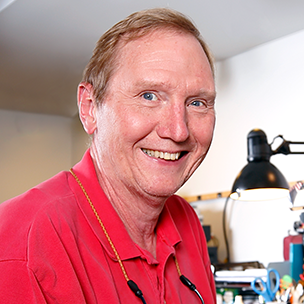 Researched by Crutchfield's

Mark G.
Product Research
Features
Components: Designed to operate up to 10 components including Receivers, Cable boxes, Satellite receivers, TVs, DVD (LD) players, VCRs, CD players, and Tape decks. Almost any device that uses infrared commands can be controlled by the MX-500, including Home Automation equipment.
Pre-programmed Codes: Comes with preprogrammed codes for most major audio and video equipment on the market. Set up and operate all of your components simply by punching in the three-digit code number assigned to your brand of component.
Learning Function: Learns codes from your original remote controls. There are 26 LCD screens in the remote control and all the functional buttons as well as ten device buttons on the main menu screen can be taught. In addition, there are 31 rubber buttons and a joystick that can be taught for each of the ten devices. You can teach a total of 530 new functions to the remote control.
Macro Operations: Capable of sending out a series of commands with one button press. Any function available on your original remote or in the pre-programmed database can be added to a macro button. For example, with a single button press, you can program your remote to turn on your TV, turn on your cable box, turn the TV to the appropriate channel for the cable box, and set the cable box to your favorite channel. There are two types of macros you can program:
The M1, M2, M3, Power, and System Off buttons can be programmed to send out up to 20 commands.
There are 10 device buttons and each of these can send out up to 20 programmed controls when pressed for more than two seconds.
Favorite Channel Button: Create up to 50 favorite channel buttons by programming the most frequently watched channel numbers into these buttons. Each of these buttons can send out up to 10 commands.
Punch Through Operations: Operates audio component volume control buttons while all the other buttons control other equipment. Also can be set up to operate channel control and transport functions from VCR, DVD, LD, CD or any other mode while all the other buttons are controlling different components.
Cloning: The MX-500 is capable of sending and receiving all the programmed codes, text on the LCD, and operations from one MX-500 to another.
LCD Button Editing: You can re-name the button labels for each of the 26 LCD screens.
Back Light: There is a blue backlight that is activated by a "Light" button on the side of the remote. You can program how long the light remains on (up to 99 seconds). The light can also be turned off manually by pressing the "Light" button a second time.
LCD Contrast: The contrast of the LCD is adjustable.
Memory Lock: An internal system that retains all programmed and learned functions for an extended period in the event of battery loss.
Range: 40 - 60 feet, depending upon components.
Weight: 8 oz (with batteries)