About the Logitech® Alert™ 750e
See and hear what's happening in and around your home — from anywhere
The terms "affordable", "easy setup" and "user-friendly" are rarely applied to home security camera systems, but Logitech changes all of that with the Alert 750e. This system comes with everything you need to monitor a live security feed and to make recordings from one included outdoor camera. Plus the system lets you add and simultaneously monitor up to five more
indoor
or
outdoor
cameras, for greater coverage throughout your home.
See and hear what's happening in and around your home — from anywhere
The terms "affordable", "easy setup" and "user-friendly" are rarely applied to home security camera systems, but Logitech changes all of that with the Alert 750e. This system comes with everything you need to monitor a live security feed and to make recordings from one included outdoor camera. Plus the system lets you add and simultaneously monitor up to five more indoor or outdoor cameras, for greater coverage throughout your home.
Setup in three easy steps
First, load the included software onto your Windows®-based networked home computer and follow the directions on the setup wizard. Next, connect the included Logitech HomePlug™ adapter to an outlet and your network router. Finally, place the included camera in the area you want to monitor and plug it in to an outlet. The system uses your home's electrical wiring for crystal-clear signal transmission. No Wi-Fi® hassles, IP address settings or router re-starts required.
Free apps for anytime live access
The free Logitech Alert Web Viewer lets you watch real-time HD-quality security feeds of your home from anywhere. You can view it on a home computer, or a remote computer connected to the Internet. Add free apps for your iPad®, iPhone®, iPod touch®, or Android™ or BlackBerry® smartphone to watch and listen right on your mobile device. You can even set the system up for motion-detection recording, and to send you email and text alerts when movement activates the camera. Best of all, this is a do-it-yourself system that requires no monitoring service subscriptions or fees.
Product highlights:
Logitech Alert™ Commander Software:
requires Windows-based networked computer
view a live audio/video feed either from your home or remote PC, or Intel-based® Mac®
expandable up to six zones (additional indoor and outdoor cameras available)
store and review time-stamped security recordings on your local PC
simultaneous display of up to six monitored areas
free real-time monitoring available to remote computers via broadband Internet connection
free apps enable remote viewing from iPhone, iPad and Android phones
motion detection alerts by text or email can be sent to one or more computers or cell phones
comprehensive remote and mobile system management available (annual subscription fee applies)
700e weatherproof outdoor camera:
HD-quality images
infrared illumination turns on automatically in low light, allowing you to see in complete darkness — indoors or out
132° wide-angle lens
built-in microphone lets you monitor and record sound
built-in motion detector can be set to activate camera and send remote alerts
records to computer hard drive or to included microSD™ card
includes mounting bracket for wall, soffit, or post placement
included weatherproof HomePlug™ power supply doubles as a link to your home computer via self-activated power line network
creates its own network (no home network required)
warranty: 1 year
Network adapter:
connects to an electrical outlet and your router (not included) to create self-activated network between computer and camera(s)
warranty: 1 year
MFR # 961-000337
What's in the box:
Logitech® Alert™ 750e owner's manual
Logitech Alert outdoor camera
Camera power supply with attached 3' power cord
Right angle AC plug (with non-polarized C7 plug on the other end)
20' Ethernet cable (with yellow RJ-45 plugs on each end)
10' Ethernet cable (with blue RJ-45 plugs on each end)
Network adapter
Slide-in 2-Prong AC plug (for network adapter)
Two 1" pan-head screws
2 White plastic wall anchors
Camera mounting flange (2" diameter base)
Rubber mounting flange cover
Four 3/4" flat-head screws
4 Red plastic wall anchors
Adjustable camera mount
2" Camera mount shaft extension
6 Plastic cable clips
Six 3/4" flange-head screws
microSD adapter (in plastic case)
Logitech Alert Commander Video Security Software (v3.0sp1)
"Getting Started with..." guide
"Getting to Know" booklet
System Requirements & Support Guide
Customer Support contact sheet
2 Self-adhesive Warning badges
Logitech® Alert™ 750e reviews
Average review:
Thanks for submitting your review
Most reviews are processed and published within 5 business days. You will receive a confirmation email once your review has been published.
Customer photos
More details on the Logitech® Alert™ 750e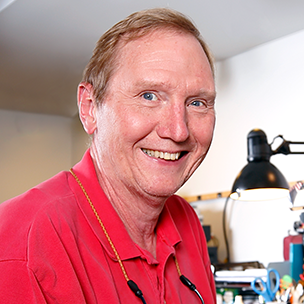 Researched by Crutchfield's

Mark G.
Product Research
Features
Overview: The Logitech Alert 750e Outdoor Master System is a weatherproof, outdoor video security system, featuring a night vision camera and home network compatibility. The system includes powerful software that allows you to monitor the system live on your computer or from anywhere on a free, secure website. You can also record, store, and play back video on your PC or the included microSD card. Up to six indoor or outdoor cameras can be used in this master system.
Camera: The Logitech Alert outdoor camera can provide HD-quality video security (960 x 720 @ 15 fps), even in the dark. The camera has a 130° viewing angle for wide angle recording. With built-in infrared night vision, the camera makes it easier to recognize people or other objects in low light. It also has a built-in microphone so you can monitor and record audio with the video (see note below). The camera is weatherproof (ISO 60529 IP55 rated), and is recommended for operation in temperature extremes from -22°F to 120°F. The camera has a standard 1/4"-20 tripod thread on the top and bottom for mounting. Hardware is included for mounting the camera on a wall or ceiling, on a post, or under a soffit.
Note: Be sure to comply with the laws in your state or locality regarding recording audio along with the video.
Easy Setup: The Logitech Alert 750e Outdoor Master System can be installed using a simple 3-step procedure: install the supplied Logitech Alert Commander software, connect the Network Adapter to your home network, and plug in your camera. Because the system uses HomePlug networking, there's no need to install new wiring. HomePlug networking uses your existing electrical wiring and outlets to connect your cameras to your network and transmit video securely. You can easily expand the system with up to six cameras, including the 700e outdoor camera (item # 596700E) and 700i indoor camera (596700I).
Logitech Alert Commander: Included with the system is the powerful Logitech Alert Commander software. The software gives you the option of monitoring the system on your PC in Live Mode, or by recording video for later viewing, either on your computer's hard drive or on the camera's built-in microSD card. The Alert Commander software lets you configure and control the system, display between one and six video windows, and select from four viewing modes.
Free Remote Monitoring: The Logitech Alert Commander software includes programs that allow you to see live video from your cameras from an internet-connected computer (Web Commander), or through a free app for your iPhone, Android, or Blackberry mobile device (Mobile Commander).
Premium Service Upgrade: The Web and Mobile Commander Premium Service is a subscription-based upgrade that allows you to manage your Logitech Alert system remotely over the Internet or from your smartphone. For $79.95 per year, you can search and play recorded video that is stored on your camera's DVR. This allows you to quickly review the event that triggered an alert, or simply see what's been going on all day. You can also change motion zones, turn motion alerts on/off, add recipients to email alerts, adjust the sensitivity of the audio, and pan or zoom your cameras for a closer look. If you have multiple sites, they can all be controlled remotely from a single subscription.
microSD Card: The camera records video to a microSD card, even when your PC is turned off. The supplied 2 GB card gives you enough space for up to a week of video and audio. Larger capacity cards, up to 32 GB, can record up to several months worth of video and audio. When you turn on your computer and connect to the network, the recorded video can be backed up to your hard drive. An SD card adapter is included so you can use a card reader or insert the card directly into your computer.
Motion Detection Zones: The Alert Commander software allows you to set up motion detection zones on the viewable video, typically around windows and doors. When movement is detected in any of the detection zones, the camera will automatically record the action. Up to 16 motion detection zones can be specified for a single view.
Alerts: You can set up alerts that will automatically notify you whenever a camera detects motion. Notifications can be sent to an email address or to your mobile phone.
Digital Pan-Tilt-Zoom: As you monitor the system, you can use keyboard commands to pan left or right, tilt up or down, or zoom in or out to get better detail.
System Requirements: The Logitech Alert 750e Outdoor Master System operates on a Windows-based computer with the following requirements:
Windows XP SP3, Windows Vista, or Windows 7
2 GHz or faster processor
At least 1 GB RAM
Display resolution: 1024 x 720 or higher
Hard Drive: 100 MB for software; minimum of 500+ MB for video storage
Available Ethernet port on your home network
High-speed Internet connection (for setup)
Remote viewing requires a PC or Intel-based Mac with Adobe Flash Player 10 or later (free download)
The Logitech® Alert™ 750e replaces these items

Adding...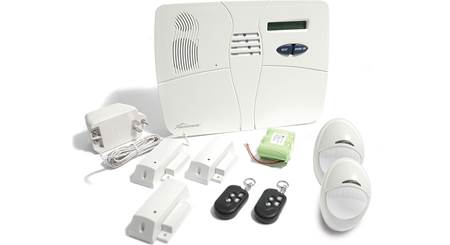 Protect your family and home when you're away
includes main unit, 2 keychain controllers, 3 window/door sensors, and 2 wireless motion detectors
blasts 85dB siren when alarm is triggered
calls up to 4 private numbers when an alarm is triggered