Versatile power
As a member of the Genius Series of portable battery chargers, NOCO's G750 charges 6- and 12-volt batteries with capacities up to 30 amp-hours in motorcycles, ATVs, snowmobiles, personal watercraft, lawn mowers, and other applications. The G750 will maintain any size battery.
Versatile power
As a member of the Genius Series of portable battery chargers, NOCO's G750 charges 6- and 12-volt batteries with capacities up to 30 amp-hours in motorcycles, ATVs, snowmobiles, personal watercraft, lawn mowers, and other applications. The G750 will maintain any size battery.
Multiple connection modes
The G750's smart charging system monitors charge level, automatically shutting down to prevent over-charging. The charger is also spark-proof and provides reverse-polarity protection when connecting the battery. Its battery clamps make connecting quick and easy, and the included eyelet connectors allow for a permanent connection for hooking up your charger.
IP60 rating
With the X-Connect 12-volt male plug (sold separately), you can charge motorcycles with CANbus electrical systems through the 12-volt accessory port without connecting to the battery; the charger sends a voltage signal that automatically opens the port and allows charging. If you want to install your charger in the engine compartment or elsewhere in your vehicle, its IP60 rating means it's dust tight, so it'll withstand the trail and keep on charging.
The G750 is a versatile, powerful tool for charging and maintaining batteries in smaller vehicles, so you're always ready to roll.
READ LESS
Product highlights:
charges 6- and 12-volt batteries up to 30 amp-hours
maintains all 6- and 12-volt batteries
maintains charge at normal level indefinitely without over-charging
spark and reverse polarity protection
IP60 dust resistant
includes battery clamps and eyelet cables
warranty: 5 years
MFR # G750
What's in the box:
Smart battery charger & maintainer (attached DC cable)
2' Battery clamps (pre-installed Inline 10A fuse)
User Guide
Warranty Information
We don't have any reviews, yet.
Submit a review and then enter to win a $350 gift card.
Be the first to review this product
Thanks for submitting your review
Most reviews are processed and published within 5 business days. You will receive a confirmation email once your review has been published.
Customer photos
More details on the NOCO G750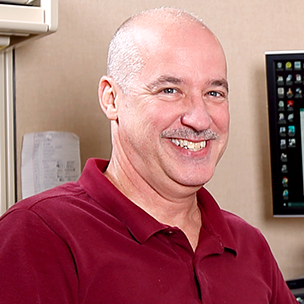 Researched by Crutchfield's

Russ B.
Product Research
Features
UltraSafe Battery Charger and Maintainer: The Noco G750 is a portable automatic battery charger and maintainer for both 6V and 12V lead-acid batteries. Designed for charging a Motorcycle, ATV, Snowmobile, Personal Watercraft, Lawn Mower, and much more. It also can be used as a battery maintainer to keep a Car, Boat, RV, and deep-cycle batteries fully charged. It also monitors battery activity for safe and efficient charging without any overcharge and complete with a built-in battery desulfator to rejuvenate underperforming batteries. It is suitable for charging battery capacities from 2 to 30 Amp-Hours and maintaining all battery sizes.
Note: Selecting the proper battery charger depends on your needs. Do you need to recharge a dead battery entirely, or just keep a battery at full charge? Battery charging means you need to recharge a dead battery fully, whereas battery maintenance requires a mere trickle charge. Most battery chargers perform both functions, but understanding their limits and the amount of time to recharge depends on the size of the battery and vehicle. The G750 is designed for charging smaller applications - like a motorcycle, ATV, snowmobile, or any lawn and garden equipment. But it's also a perfect battery maintainer for a car, boat, RV or even a truck.
Next Gen Charging Technology: This next generation smart battery charger utilizes the latest advancements in battery charging technology. The Noco G750 is built on a high-frequency and high-efficiency platform, which converts energy 30,000x faster than traditional automotive battery chargers. It's this efficient use of electricity is what makes Noco chargers not only compact, lightweight, and incredibly portable, but one that minimizes energy consumption and compliant with California Energy Commission regulations.
Intelligent Maintenance Technology: Most manual, automatic or semi-automatic battery chargers continuously trickle charge batteries, making them susceptible to overcharge, which limits battery life. Noco's intelligent battery maintenance technology monitors battery activity and only begins charging when needed, and allows for continuous operation without user intervention and zero risks of overcharging your battery. The charger can be left connected to the battery indefinitely.
Charging Modes: The Noco G750 offers support for 12V and 6V charging, as well as maintenance. Quickly connect and disconnect the battery charger when needed. It remembers the last charging mode and automatically resumes charging if accidentally disconnected or loses power. And it keeps any battery fully charged without supervision.
12V Norm (1.4V/750A): Designed for charging starter and deep-cycle 12-volt lead-acid batteries, including Wet Cell, Gel Cell, Enhanced Flooded, Calcium, and Maintenance-Free. When selected, a white LED will illuminate.
6V Norm (7.25V/750A): Designed for charging starter and deep-cycle 6-volt lead-acid batteries, including Wet Cell, Gel Cell, Enhanced Flooded, Calcium, and Maintenance-Free. When selected, a white LED will illuminate.
Standby (No Power): In standby mode, the charger is not charging or providing any power to the battery. Energy Save is activated during this mode, drawing microscopic power from the electrical outlet. When selected, an orange LED will illuminate.
Simple User Interface: The Noco G750 is designed with a simple, easy to understand user interface to make battery charging modes easily selectable, the charging status readily visible, and any charging errors efficiently communicated. From advanced diagnostics to initialization, this advanced battery charging solution keeps you informed at a moments glance. The smart battery goes through 8 charging steps -
Analyze & Diagnose (Steps 1/2): Checks the battery's initial condition, including voltage, state-of-charge and health, to determine if the battery is stable before charging.
Recovery & Initialize (Step 3/4): Initializes the Recovery desulfation process (if needed) for deeply discharged or sulfated batteries by pulsing small amounts of current. Initialization starts the charging process with a gentle (soft) charge.
Bulk & Absorption (Steps 5/6):Begins the Bulk charging process based on the condition of the battery and returns 80% of the battery's capacity. Absorption brings the charge level to 90% by delivering small amounts of current to provide a safe, efficient charge; this limits battery gassing and is essential to prolonging battery life.
Optimization (Step 7): Finalizes the charging process and brings the battery to maximum capacity. In this step, the charger utilizes multi-layered charging profiles to fully recapture capacity and optimize the specific gravity of the battery for increased run time and performance. The charger will switch to Maintenance if the battery tells the charger that more current is needed.
Maintenance (Step 8): Continuously monitors the battery to determine when a maintenance charge should be initiated. If the battery voltage falls below its target threshold, the charger will restart the Maintenance cycle until voltage reaches its optimal state and then discontinues the charge cycle. The cycle between Optimization and Maintenance is repeated indefinitely to keep the battery at full charge. The battery charger can be safely left connected indefinitely without the risk of overcharging.
CANbus Enabled: CANbus electrical systems found on BMW, Ducati, Triumph, and Harley-Davidson motorcycles disable the 12-volt charging port when the ignition is off. Recharging requires the ignition to be on, or connected directly to the battery. With CANbus enabled technology, it sends a unique voltage signal that automatically opens, and allows charging through the 12-volt accessory port. Noco's X-Connect 12V dual-size male plug (598GC011, sold separately) is required.
Safety Protection & Advanced Diagnostics: Noco battery chargers are not designed to merely work, but also remain safe after a major failure. Noco built in redundant levels of safety protection for their chargers to keep you and your vehicle safe. It offers protection against reverse polarity, sparks, overcharging, over current, open-circuits, short-circuits, and overheating. The Noco Genius smart battery charger also offers Advanced Diagnostics, which analyzes battery feedback and displays a particular error pattern if a problem is detected. Each LED flash pattern tells you what's wrong, and how to quickly fix it.
Single Flash: Battery will not hold a charge and should be checked by a professional.
Double Flash: Possible battery short, and should be verified by a professional.
Triple Flash: Battery voltage is too high for the selected charge mode. Double check the battery matches the charge mode.
Error LED Solid Red: Reverse polarity. Reverse the connections to the battery.
Standby LED Solid Orange: Battery voltage is too low for the battery charger to detect the battery.
Charge LEDs: The charger has one Charge LED. This Charge LED indicates the connected battery's state-of-charge (SOC). The Charge LED will slowly pulse Red when the battery is less than 75% fully charged. The Charge LED will slowly pulse Green when the battery is less than 90% charged. When the battery is 100% charged, the Charge LED will be solid Green. During maintenance charging, the Charge LED will pulse Green slowly. Once the battery is topped off and fully charged again, the Charge LED will turn solid Green.
Efficient & Compact Design: A mix of electrical engineering and industrial design create a powerful battery charger into a tiny footprint. It's only slightly bigger than the power outlet itself. It uses high-frequency switch-mode technology to efficiency convert A/C power into safe D/C power for battery charging. And it's onboard microcomputer precisely controls the charging to minimize power loss to create an incredibly compact form factor.
Mounting & Installation: The G750 is a direct wall plug-in charger, and it is important to keep in mind the distance to the battery. The charger is fitted with an attached 10' DC cable with a Noco proprietary X-Connect terminal on the other end which plugs into the included 2' battery clamps. Noco also offers Eyelet Terminal Connectors and a 10' Extension cable (sold separately) to make installation even simpler. Do not connect the G750's AC power plug until the battery connections are made.
Note: Check out the Accessories Tab for a full list Noco X-Connect installation accessories.
Rugged Construction w/ 5 Year Warranty: The Noco Genius smart charger is designed for a rugged working environment. It's water, shock, dirt and dust-proof; rated at IP60. Noco battery chargers are built to last. That's why they are backed with a 5 Year Warranty.
Specifications
Charging Times: The estimated time to charge a battery is shown in the table below. The size of the battery (Ah) and its depth of discharge (DOD) greatly affect its charging time. The charge time is based on an average depth of discharge to a fully charged battery and is for reference purposes only. Actual data may differ due to battery conditions. The time to charge a normally discharged battery is based on a 50% DOD.
Battery Size (Ah)
Approximate Time to Charge (Hours)
6V
12V
8
5.3
5.3
12
8
8
18
12
12
24
16
16
30
20
20
Battery Voltages: Charges 6-Volt and 12-Volt Lead-Acid Batteries
Types of Batteries: Suitable for Wet Cell (Flooded), Gel Cell, Calcium, AGM, Enhanced Flooded Battery or any Maintenance-Free Battery
Battery Capacity Range: Ideal for Batteries up to 30 Amp-Hours; Suitable for Maintaining All Battery Sizes
Efficiency: Approximately 85%
Charging Amperage & Power Consumption: 0.75 Amps / 13 Watts (Max)
Voltage AC: 110-120 VAC, 50-60Hz (Input), 85-130 VAC, 50-60Hz (Working)
Low-Voltage Detection: 2V
Back Current Drain: <5mA
Cooling: Natural Convection
Operating Temperature: 32°F to +104°F
Dimensions: 2.75" (w) x 5.6875" (h) x 1.5" (d)
Weight: 0.49 lbs