About the Viper Model 3606V
Increase your security
Viper's Model 3606V 1-way security system will stop most thieves from stealing your vehicle and the property you keep inside it — you'll feel safe and secure no matter where you park. The system uses features like Starter Kill to prevent hot-wiring.
Increase your security
Viper's Model 3606V 1-way security system will stop most thieves from stealing your vehicle and the property you keep inside it — you'll feel safe and secure no matter where you park. The system uses features like Starter Kill to prevent hot-wiring.
The system also includes a dual stage shock sensor and a 6-tone siren that will provide a warning chirp if someone lightly bumps your car, and then unleashes an ear-splitting blast if the intrusion continues, chasing away crooks and attracting attention. Whether you're shopping, dining out, or hitting the clubs, you can be sure your car will be exactly where you left it.
Expandable system
The 3606V system features five auxiliary channels, so you can add remote control functions like releasing the trunk, opening the sunroof, and turning on the headlights or the radio. Viper includes a control center with a valet switch and a bright blue LED status indicator that warns would-be thieves that there's a security system onboard.
2-way ready
The included 1-way, 5-button remote transmits up to a quarter mile, so you can lock your car's doors while you're sitting in a restaurant, for instance. If you prefer to receive verifications of your security system's status, you can add the optional 2-way LED remote with its simple indicator lights, or upgrade to the 2-way LCD remote, which shows you what's happening with your car's security in even greater detail.
Important Note:
We offer a databus interface module that can save you lots of time when you install a Viper security system in most vehicles. Chat or call us at 1-888-955-6000 to see if the interface will work with your vehicle.
IMPORTANT:
If you know how to use a multimeter and have experience working with your vehicle's electrical system, you should be able to install this security system yourself. If not, please consider having your system professionally installed.

To ensure vehicle compatibility, please enter your vehicle information in OutfitMyCar. Your order will be reviewed by our Car Experts group, who will contact you if further information or recommended accessories are needed.
READ LESS
Product highlights:
automotive security and keyless entry system
one 5-button 1-way remote — up to 1/4-mile range
lock/arm, unlock/disarm, auxiliary, and panic
SuperCode® remote encryption for added security
Stinger® DoubleGuard® Shock Sensor — chirps when the vehicle's bumped and sets off the alarm with further violations
Neo Revenger® 6-Tone Siren — 120 dB weatherproof siren
Failsafe® Starter Kill prevents hot-wiring
anti-carjacking protection
onboard door lock relays
horn honk, dome light supervision, and parking light flash
valet mode overrides alarm
Other Features
What's in the box:
Viper Model 3606V owner's manual
Control module (3X06) with attached 4" 3-wire Starter Kill pigtail
One 7656V 4-button transmitter (with CR2032 battery installed)
514LN Soft-chirp Siren with attached 70" leads
Self-adhesive antenna/receiver
Main harness with twelve 55" leads (and in-line 15A fuse)
Starter Kill harness with three 20" leads
Door Lock harness with eight 20" leads
GWA Mux harness with three 4" leads
Auxiliary harness with seven 4" and 23" leads
10' Antenna/receiver cable (with 6-pin connectors on each end)
Owner's Guide
Quick Reference Install Guide
2 Viper stickers
SmartStart promo sheet
Viper Model 3606V reviews
Average review:
Thanks for submitting your review
Most reviews are processed and published within 5 business days. You will receive a confirmation email once your review has been published.
Customer photos
More details on the Viper Model 3606V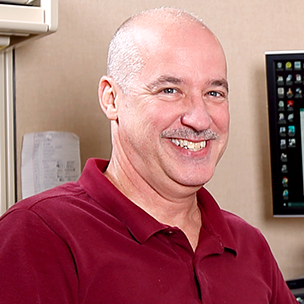 Researched by Crutchfield's

Russ B.
Product Research
Features
Overview: The Viper Model 3606V 1-way car security system will protect your vehicle with the most up-to-date electronic technologies available, including the Stinger DoubleGuard shock sensor, the Revenger six-tone siren, and the Failsafe Starter Kill. The system comes with one 4-button 1-way remote (7656V). The system features 5 auxiliary outputs to provide keyless entry and other convenience features, and is covered by a Limited Lifetime warranty.
Installation: Because of the complexity of modern vehicles and car security systems, professional installation is recommended. For experienced do-it-yourselfers, you may be able to save time and money by using a T-harness or vehicle interface from XpressKit. Contact a Crutchfield Advisor to see if there is an interface available for your vehicle.
SuperCode: This Viper car alarm is equipped with SuperCode technology, which uses software-based system signal encryption, and replaces the hardware-based Clone Safe Code-Hopping technology found in previous models. SuperCode allows you to control the security systems in two vehicles using a single remote transmitter.
Failsafe Starter Kill: To prevent your vehicle from being stolen, the control unit has a built-in relay which will disable the starter. The Automatic Engine Disable (AED) feature, when programmed "on," disables the starter 30 seconds after the ignition is turned off. To start the car, it will be necessary to disarm the system with the remote control.
Revenger Siren: The Model 3606V includes the Revenger Soft Chirp siren (model 514LN). It consists of six different tones in sequence. Tones 2 through 6 can be eliminated by cutting the black/white wire loop, resulting in a single tone siren. The siren chirps can be either full volume or six decibels quieter than the 120dB full alarm blast.
Stinger Double-Guard Shock Sensor: The system features the Stinger Double-Guard Shock Sensor, which is designed to pick up impacts to the vehicle or glass. The sensitivity of the shock sensor is adjustable on the control module. When the sensitivity is set, a light impact will generate the "Warn-Away" pre-warning chirp of the siren. A harder impact will trigger a full alarm blast.
SmartStart Compatible: The Model 3606V is compatible with Directed's SmartStart technology, which allows you to control or locate the car security system from virtually anywhere using your smartphone. With the addition of the VSM200, VSM250, or VSM50BT SmartStart module you can lock/unlock your vehicle, open the trunk, or activate the panic mode using the Viper SmartStart app loaded onto your smart device.
Note: You can only remotely start your vehicle with SmartStart if an optional remote start system is installed on your vehicle. The Model 3606V does not include remote start.
Remote Control: The Model 3606V includes one 7656V remote: a 4-button 1-way LED remote. It sends the commands to the alarm's control center, but does not receive confirmation indications from the alarm system. Pressing the Function button 1-4 times in combination with other remote buttons takes you to advanced function levels. The buttons fully control the following features and functions of the security system:
Lock Button: Locks the doors and arms the vehicle
Unlock Button: Unlocks the doors and disarms the vehicle
AUX Button: Operates Aux 1 through Aux 4 functions as assigned
Remote Start Button: Starts the vehicle if a remote start system is installed. If not, it can be programmed to command Aux 1 or Aux 4
Active vs. Passive Arming: You can activate or arm the system by pressing the Lock button for one second (Active Arming). The system will respond with a short siren chirp. If you have connected the vehicle's power door locks to the system, the doors will lock. The system can be programmed to arm itself automatically (Passive Arming). If programmed for passive arming, the system will arm 30 seconds after the ignition is turned off and the system detects that you have left the vehicle by opening and closing a door. A warning chirp is sounded 20 seconds after the last door is closed to indicate the system is about to arm. At the 30 second mark, the parking lights will flash to indicate the system is armed.
Auxiliary Outputs: The Model 3606V's five auxiliary channel outputs can activate many of the convenience features found on today's vehicles. Some of those features include: Trunk release, Open/close windows, Left sliding door open/close, Right sliding door open/close, Rear hatch open/close, Sunroof open/close, Audio system, and Headlights.
Note: Your vehicle must be compatible with the feature in order for it to be controlled by the alarm system.
Control Center: The alarm includes a self-adhesive Control Center which serves multiple purposes. The control center houses the system antenna for receiving commands from the remotes. It also contains the Valet button and a bright blue status LED. It connects to the Control Module via a ribbon cable, and is typically adhered to the upper part of the windshield.
Dome Light Control: You can control your vehicle's dome light in a number of ways:
Security Only: The dome light activates for 30 seconds after the system is disarmed.
Ignition Controlled: The dome light activates for 30 seconds after the ignition is turned off. (May be programmed on or off)
Valet Mode: You can prevent the system from automatically arming and triggering by using the Valet Mode. This is very useful when washing the vehicle or having it serviced. In Valet Mode, the security system will not arm, even with the remote control, but all convenience features (door locks, trunk release) continue to work normally.
Power Door Locks: The system has door lock relays on-board, and can directly interface with most electric power door lock systems drawing 30 amps or less. If additional door lock relays are required, a plug-in door lock relay module can be added.
Nuisance Prevention Circuitry: The Nuisance Prevention Circuitry (NPC) prevents annoying repetitive trigger sequences due to faulty door pin switches or environmental conditions, such as thunder, jackhammers, airport noise, etc. If the alarm triggers three times within a 60 minute period, and each time the same sensor or switch triggers the alarm, the NPC ignores, or bypasses, that sensor or switch (along with any other sensors or switches sharing the same zone) for 60 minutes.
Optional Accessories: The Viper Model 3606V can accept a wide range of convenience and security accessories from XpressKit:
The Viper Model 3606V replaces these items

Adding...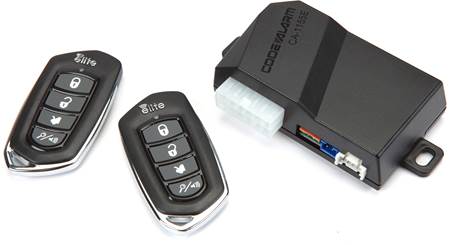 Car security and keyless entry system with onboard shock/tilt sensor
two 4-button 1-way transmitters (range: up to 1,000 feet)
remote door lock and unlock, plus auxiliary output for controlling other functions
anti-carjacking protection
3 questions already asked
Q
Can Viper Alarms be programmed to factory remotes?
[ Cameron Jan 14, 2023 ]
A
That is a great question, Cameron. This Viper Model 3606V 1-way car security system cannot be programmed to your factory remote, you must use the add-on remotes in the package. We do have some security options that can work through a smartphone app, or OEM fob. Check out the two items in the links below, the first link is the iDatastart CMHCXA0 Remote Start module. This does provide Remote Start which you did not mention but it does work with the factory key FOB and can be paired with a T-harness with most modern vehicles. The Remote Start unit also provides the conduit for security add-ons. This is important because you could add the Firstech Drone X1-MAX-LTE in the second link. Paired together this module adds the security features: Built-in security sensors detect shock, tilt, glass-break, and towing. When triggered, they activate your vehicle's security alarms and send you an alert via the Drone Mobile App Built-in lithium-ion backup battery triggers alert when car battery is cut off. This could provide you with the added luxury of Remote Start, and the security package with app control all with the OEM fobs!
https://www.crutchfield.com/p_794ADSHCX/iDatastart-CMHCXA0.html
https://www.crutchfield.com/p_794X1MAX/Firstech-Drone-X1-MAX-LTE.html
[ Bo Jan 14, 2023 ]
Staff
Q
What is the advantage of having a two way system versus a one way?
[ Shag777 Jul 10, 2019 ]
A
The advantage is knowing when your car alarm is armed or disarmed by visual and audio indicator on remote. Also, you can check it's armed status at any time with up to a one mile range. Lastly, if you have a person break into your vehicle the remote will notify you if you are within the one mile distance. It's also nice to be able to add addition sensors like, tilt monitor, in car field sensor, and battery powered back up siren.
[ Jaime Jul 10, 2019 ]
Q
Does this chirp when you turn off and turn on the alarm?
[ Kobe Nov 11, 2017 ]
A
You can activate or arm the system by pressing the Lock button for one second (Active Arming). The system will respond with a short siren chirp. If you have connected the vehicle's power door locks to the system, the doors will lock. The system can be programmed to arm itself automatically (Passive Arming). If programmed for passive arming, the system will arm 30 seconds after the ignition is turned off and the system detects that you have left the vehicle by opening and closing a door. A warning chirp is sounded 20 seconds after the last door is closed to indicate the system is about to arm. At the 30 second mark, the parking lights will flash to indicate the system is armed. You will find this information, and more, by clicking the "Details" tab on the alarm's main webpage. I hope that helps. My Bio:
https://www.crutchfield.com/bio/Ryan
[ Ryan Nov 14, 2017 ]
Staff