About the Viper Model 4105V (Version 2)
Start your engine remotely
You can start your car from up to a quarter mile away with Viper's Model 4105V remote start system. Just push a button on the keychain remote, and your car will be warmed or cooled by the time you get there. The remote also unlocks and locks your car, and even allows you to arm and disarm a factory security system in most cars.
Start your engine remotely
You can start your car from up to a quarter mile away with Viper's Model 4105V remote start system. Just push a button on the keychain remote, and your car will be warmed or cooled by the time you get there. The remote also unlocks and locks your car, and even allows you to arm and disarm a factory security system in most cars.
Convenient features
The remote control features large, easy-to-identify buttons, so you won't have to put on reading glasses. The one-piece control center features an LED that indicates if the remote system is armed, and a valet switch to disarm it when necessary.
Extra functions
An auxiliary channel allows you to pop open the trunk remotely. The Model 4105V system is also compatible with any Viper SmartStart module, which allows you to start your car via your smartphone with no limit to the range.
Important Note:
We offer a databus interface module that can save you lots of time when you install a Viper remote start system in most vehicles. Chat or call us at 1-888-955-6000 to see if the interface will work with your vehicle.
IMPORTANT:
If you know how to use a multimeter and have experience working with your vehicle's electrical system, you should be able to install this remote start system yourself. If not, please consider having your system professionally installed.

To ensure vehicle compatibility, please enter your vehicle information in OutfitMyCar. Your order will be reviewed by our Car Experts group, who will contact you if further information or recommended accessories are needed.
READ LESS
Product highlights:
remote start and keyless entry system
remote start function is for fuel injected, diesel, and hybrid vehicles with automatic transmissions only
two 4-button 1-way transmitters — up to 1/4-mile range
Car Finder flashes lights five times slowly
Panic Mode requires horn circuit to be connected
auxiliary channel for adding trunk release function
compatible with XpressKit DB3 vehicle interface module and all Viper SmartStart smartphone modules
warranty: limited lifetime
MFR # 4105V
What's in the box:
Viper Model 4105V (Version 2) owner's manual
Control module
Parking light jumper (taped to top of control module)
Two 7146V 4-button transmitters (each with two CR2016 batteries installed)
Self-adhesive antenna/receiver
Main harness (9-pin) with 36" leads and in-line 10A ATO fuse
Door lock harness (3-pin) with two 59" leads
Heavy-gauge remote start harness (6-pin) with 36" leads and 2 in-line 30A ATO fuses
Satellite harness (4-pin) with 6" leads
Remote start harness (5-pin) with 36" + 98" leads
10' Antenna/receiver cable (with 6-pin connectors on each end)
Pin switch (with 0.25" male quick slide)
0.25" Female quick slide
Warning Sticker
Owner's Guide
Product Registration card
Quick Reference Install Guide
2 Viper stickers
Viper Model 4105V (Version 2) reviews
Average review:
Thanks for submitting your review
Most reviews are processed and published within 5 business days. You will receive a confirmation email once your review has been published.
Customer photos
More details on the Viper Model 4105V (Version 2)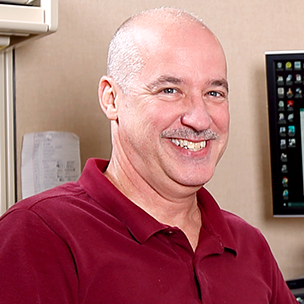 Researched by Crutchfield's

Russ B.
Features & specs
Lines of Defense
Alarm
No Alarm
Pager Warning
No
Scan-resistant Remote Codes
Yes
Battery Backup
No
Trigger Methods
Glass Break Sensor
No
Accessory Pins
No
Current Sensing
No
Operations
Arming Method
N/A
Included Remotes
2
Number of Remote Buttons
4
Number of Remote Functions
4
Two-way Remote
0
Smartphone Integration
Optional 607VSM300
Factory Security Integration
No
Number of Cars
1
Hood/Trunk Release
Yes
Remote Door Locks
Yes
Remote Start
Yes
Manual Transmission Compatible
No
Valet Switch
Yes
Manual Override
Yes
Delayed Operations
Entrance
No
Exit/Last Door
No
Reset/Trigger
No
Rearm/Disarm
No
Number of Zones
0
Warranty
Parts Warranty
Lifetime
Labor Warranty
Lifetime
Product Research
Remote Starter Features
Keyless Entry Features
Remote Starter Features
Overview: The Viper Model 4105V Remote Start and Keyless Entry system can start your car from a distance of up to a quarter of a mile away, and run it by remote control for a preset amount of time. It also functions as a keyless entry system, remotely locking and unlocking your vehicle's power door locks. The Model 4105V is part of the 4X05.2 series, and does not provide car security.
Note: The remote start function is for fuel-injected, automatic transmission vehicles only.
Remote Controls: The 4105V comes with two 7146V remote controls. To prevent cloning and code-grabbing, the remotes feature 66-bit encryption. Each remote is powered by two CR2016 batteries, and has four command buttons:
Lock: Pressing this button for one second locks the vehicle doors. When held for approximately two seconds, the Panic Mode is activated.
Unlock: This button will unlock the doors when pressed for one second. It can also be used to turn off the Panic Mode.
Remote Start: Pressing this button for one second activates the remote start function of your system.
AUX: The AUX button, located on the side of the remote, can activate the Silent Mode (press for less than one second before locking or unlocking), or an optional auxiliary function. Pressing and holding the AUX button for approximately two seconds activates an auxiliary function, such as trunk release.
Combinations: Additional functions can be triggered by pressings remote buttons in combination:

Remote Start + AUX: Car Finder
Lock + Remote Start + AUX: Rear window defogger
Lock + Unlock: Timer Mode
Remote Starting: Pressing the (*) button on the remote for a second will remotely start the vehicle and run it for 12 minutes. If desired, you can change the run time to 24 minutes or 60 minutes. If you wish to pre-heat or pre-cool the vehicle, you must preset the climate controls prior to starting the vehicle. When you are ready to drive the remotely-started vehicle, insert the ignition key, turn it to the On position (not Start), and press the brake pedal.
Crank Time: If the unit is programmed for no engine checking or voltage sense, the crank time must be set to the appropriate duration. The default setting is 0.6 seconds. It can be lengthened to 0.8, 1.0, 1.2, 1.4, 1.6, 1.8, 2.0, or 4.0 seconds.
Diesel "Wait To Start" Timer: If you have a diesel vehicle, you can set the starter to delay by a few seconds before engaging. The "wait-to-start" duration can be set to 15, 30, or 45 seconds. Gasoline engines will start approximately 4 seconds after the system acknowledges the start command by flashing the parking lights.
Valet Takeover: This feature allows the vehicle to remain running after the key has been removed from the ignition. This is useful for those occasions when you wish to exit and lock the vehicle for short periods of time while leaving the motor running and the climate controls on.
Automatic Shut-down/Starter Lockout: After the vehicle is remote-started, the remote starter will shut down when the brake pedal is pressed, the hood is opened, if the run time expires, or when the remote start command is sent again from a remote control. In addition, if the hood is opened or if the brake pedal is pressed, you cannot start the vehicle using the remote starter.
Timer Mode: The Model 4105V can be programmed to start and run the engine every three hours, for a maximum of six cycles. The engine will run for the programmed run time and then shut down. After three hours, the system will restart the engine. The Timer Mode works only when the system has been locked with the remote.
Pit Stop Mode: The Pit Stop mode can keep the engine running during short trips away from the vehicle. This lets you turn off the ignition and remove the key while the engine is running, so you can exit the vehicle. While in Pit Stop mode, the engine will run for the programmed duration.
Anti-grind Circuitry: Whenever the vehicle is started using the remote, advanced anti-grind circuitry prevents the starter from being engaged using the key. (In other words, it won't let you try to start the car with the key if the remote starter has already been engaged.) This prevents damage to the starter motor. The optional Failsafe Starter Kill relay must be installed in order for the anti-grind circuitry to work.
Garage Mode: The Garage Mode is a safety feature that disables the remote start system if the vehicle is parked in a garage, being serviced, or used by someone unfamiliar with remote start systems. Any attempt to start the engine, activate the Timer Mode, or enter the Pit Stop mode will be denied when Garage Mode is activated.
SmartStart Compatible: A Viper SmartStart module can be added to the Model 4105V, allowing you to operate specific functions of the remote start/keyless entry system from your smartphone on the SmartStart app. The app is compatible with iOS devices (requires iOS 9.0 or later) and Android devices (requires Android 4.3 and up).
Keyless Entry Features
Locking/Unlocking The Vehicle: Each 7146V remote control has separate "Lock" and "Unlock" buttons. When the "Lock" button is pressed, the doors lock, the horn in the vehicle honks once and the parking lights flash once. When the "Unlock" button is pressed, the doors unlock, the horn honks twice, and the parking lights flash. In the Silent mode, the doors lock/unlock without the horn honks, and the parking lights flash to confirm the operation. The 4105V also has an ignition-controlled door lock feature. When activated, the doors will lock three seconds after the ignition key is turned on, and will unlock when the ignition key is turned off.
Note: When interfacing with any other type of factory door lock system besides negative switching locks, or when adding aftermarket actuators, two relays (such as two 120E5000s) or a door lock module (607451M) will be required. If your vehicle requires the use of a Data Integration module that controls your factory door locks, no extra parts besides the Data Integration module will be required.
Trunk Release: When connected, the accessory output can operate a factory power release for the vehicle's trunk or hatch. An optional relay may be needed, and if the factory release is not power-activated, a trunk release solenoid can often be added (Directed part # 522T).
Car Finder: If you're having difficulty finding your vehicle in a crowded parking lot, the car finder function will cause the lights to flash 5 times slowly, allowing you to locate your vehicle.
Panic Mode: If you are threatened in or near your vehicle, you can attract attention by triggering the system with your remote. Panic mode requires the horn honk circuit to be connected.